2021 Toyota RAV4 Prime: So Close to Perfection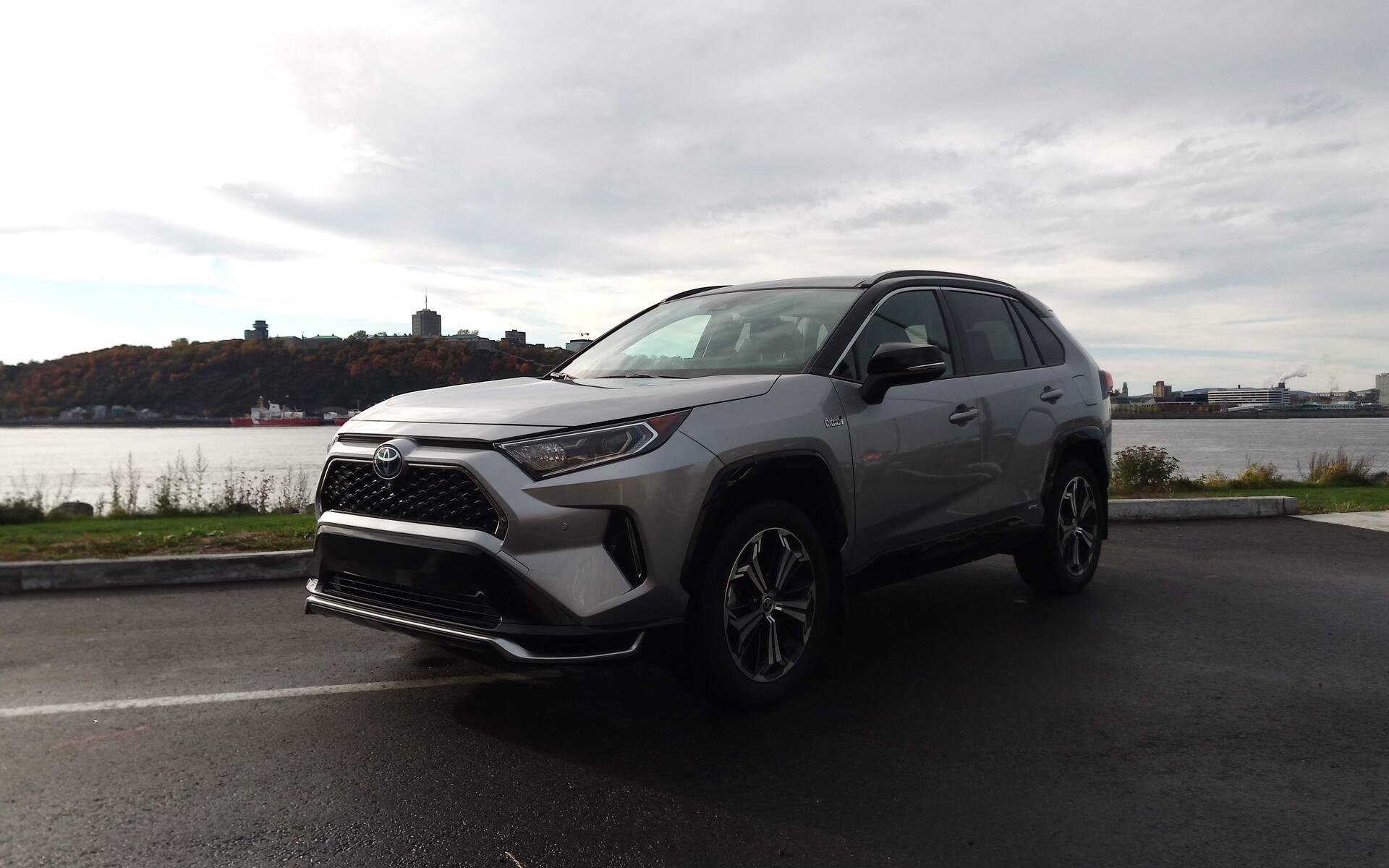 Strong points

Impressive power
Excellent range (EV and combined)
Surprising driving dynamics
Up to $13,000 in incentives

Weak points

Super-long delivery times
Not the best choice for all drivers
Full report
There is no such thing as a perfect car or truck. You can always find something not to like or stuff that doesn't meet one driver's specific needs. However, we at The Car Guide believe we have found a vehicle that seriously challenges the premise above.
The Toyota RAV4 is just that good, especially now with two hybrid variants in the lineup including the all-new 2021 RAV4 Prime.
This is the model that won our plug-in hybrid SUV comparison earlier in the year, and we put it to the test once more in mid-October. Below are our latest driving impressions.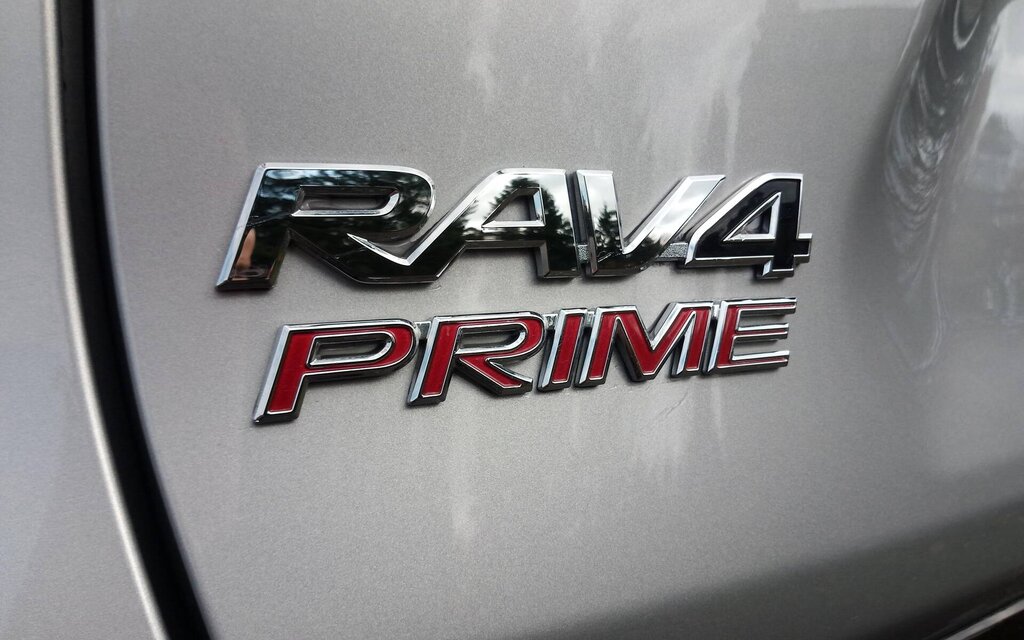 Electrifying Prime
Let's start with performance, which is nothing short of electrifying. Combining a 2.5-litre four-cylinder engine with two electric motors (one for each axle), the 2021 Toyota RAV4 Prime generates a remarkable 302 horsepower, easily offsetting its curb weight of 1,921 kilograms. Full-throttle acceleration pins you to your seat and makes other cars in your rear-view mirror appear smaller in a hurry. For the record, 0-100 km/h is achieved in six seconds, the quickest time among Toyota vehicles not named GR Supra.
And it's all very quiet, too, effectively fixing the main issue with the standard, gas-powered RAV4—a noisy engine. While a CVT is still part of the mix, the all-wheel drive system on this plug-in variant is more advanced and capable, both on dry and wet pavement, while maximum towing capacity increases from 1,500 to 2,500 pounds, enough to pull a small camping trailer with ease (only the RAV4 Trail is better in that department at 3,500 pounds).
When it comes to handling, we appreciated the rigidity of Toyota's TNGA architecture combined here with a sport-tuned front suspension. The RAV4 Prime is surprisingly nimble, though not quite as sharp or responsive as the Mazda CX-5. Ride quality is pretty good, as well, but we expected a bit more from a vehicle priced at just under $57,000 like our top-line XSE Technology Premium tester. If comfort is a priority of yours, consider the all-new, hybrid-only Toyota Venza instead.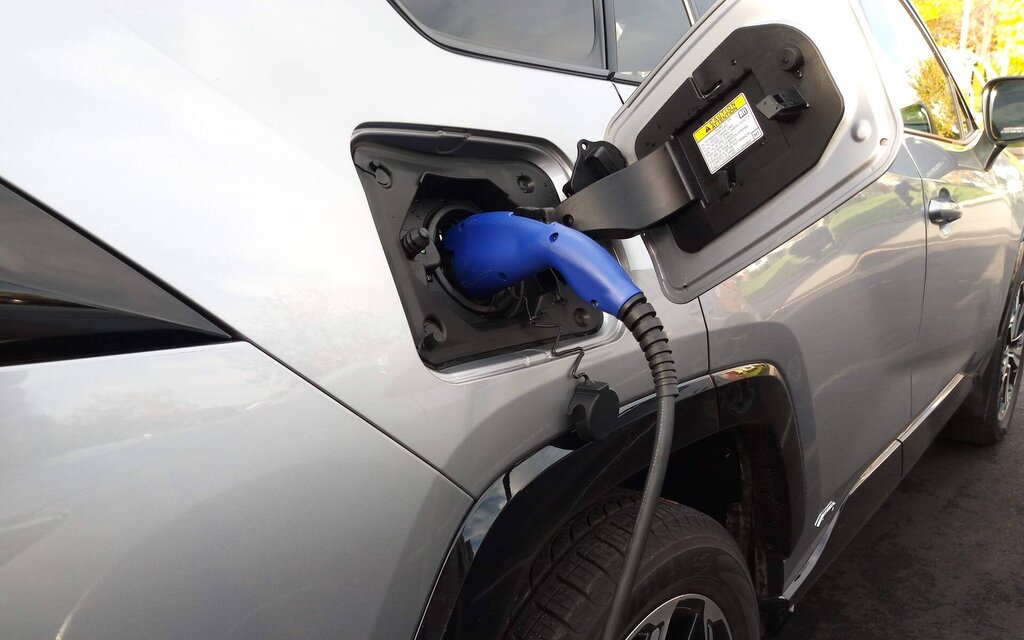 Excellent Range
In recent weeks, a pair of European studies have questioned the actual fuel economy and emissions of plug-in hybrid vehicles. Apparently, too many owners neglect to plug it in while at work or when coming home every night, thus limiting EV range. They also spend too much time on highways where the battery is nowhere near enough.
Taking care of systematically charging the Toyota RAV4 Prime after every trip (something you need to do just like with a fully electric vehicle or a smartphone), we were able to utilize the 68 kilometres announced by the manufacturer and displayed on the instrument panel. You can even squeeze a few more kilometres of EV range if you drive efficiently… or cut that number down by having fun with the generous power at your disposal. A button on the centre console also allows you to preserve the battery for a later use in city driving.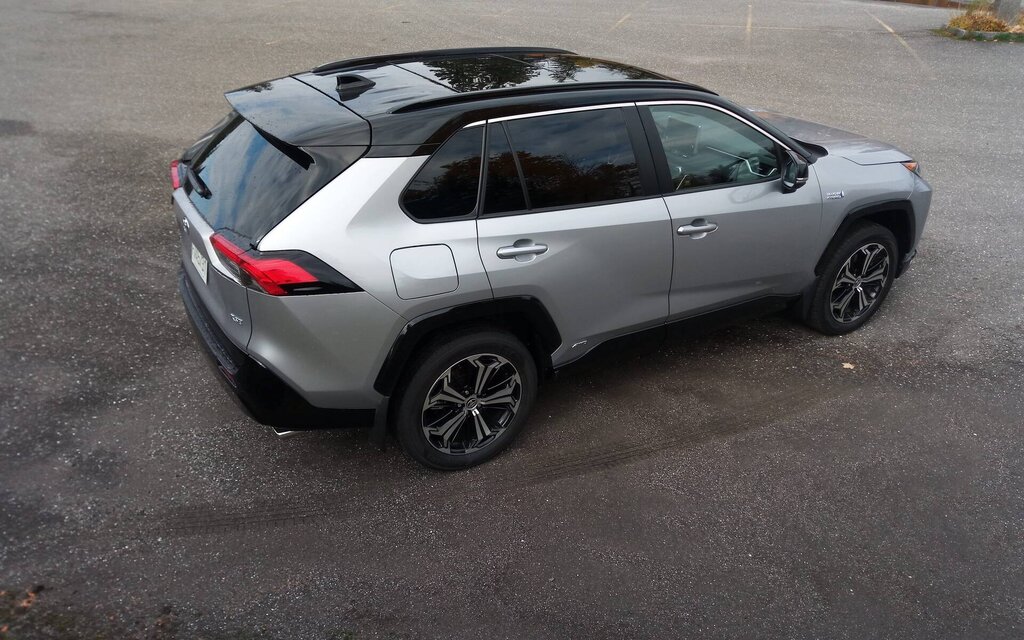 Once the 18.1-kWh battery is depleted, the vehicle switches to regular hybrid mode. We experienced it during a long Saturday afternoon drive and recorded an average of just over 6.0 L/100 km. Ultimately, the RAV4 Prime can travel more than 800 kilometres with a full battery and fuel tank—and that is just fantastic.
By the way, is a level 2 (240V) power source necessary at home? It's certainly a major advantage as it reduces charging times from 12 hours to 4.5 hours at most. On the other hand, if you have access to a charging station at work or if your daily schedule allows you to keep the vehicle plugged in from 6 pm to 6 am, you might not need it.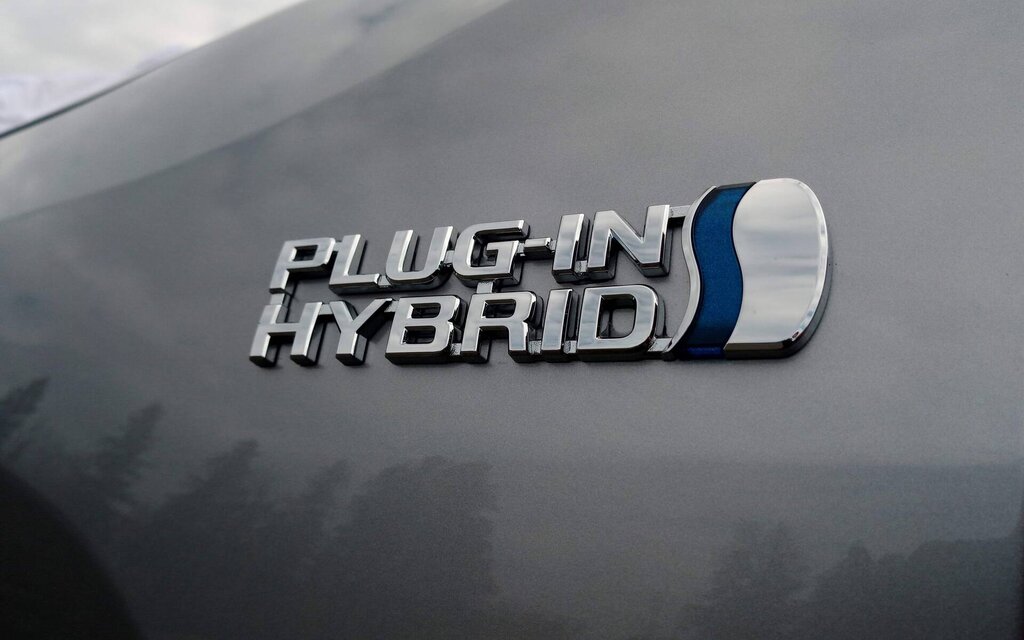 Inviting and Very Well Equipped
Life inside the 2021 Toyota RAV4 Prime is a charm. Silent operation in EV mode does make road noise more perceptible, but not in a way that proves irritating. The highly comfortable seats, abundant space, numerous storage compartments, ergonomic controls and soft, high-quality materials were all we could think about. While trunk capacity is affected (949 litres versus 1,059 litres in the standard RAV4), a trip to Costco will convince you that's not really a problem, except maybe for the slightly raised cargo floor.
Visibility is great, and so are the digital displays including the one behind the steering wheel and the centre touchscreen (either 8 or 9 inches in size depending on the trim level). While not the best in the business, Toyota's infotainment system is still relatively easy to use. Apple CarPlay and Android Auto are included for those who want a more familiar interface.
As for safety and driver assistance, no compromise is being made as the Toyota Safety Sense 2.0 suite comes standard along with a blind spot monitoring system and rear cross-traffic alert.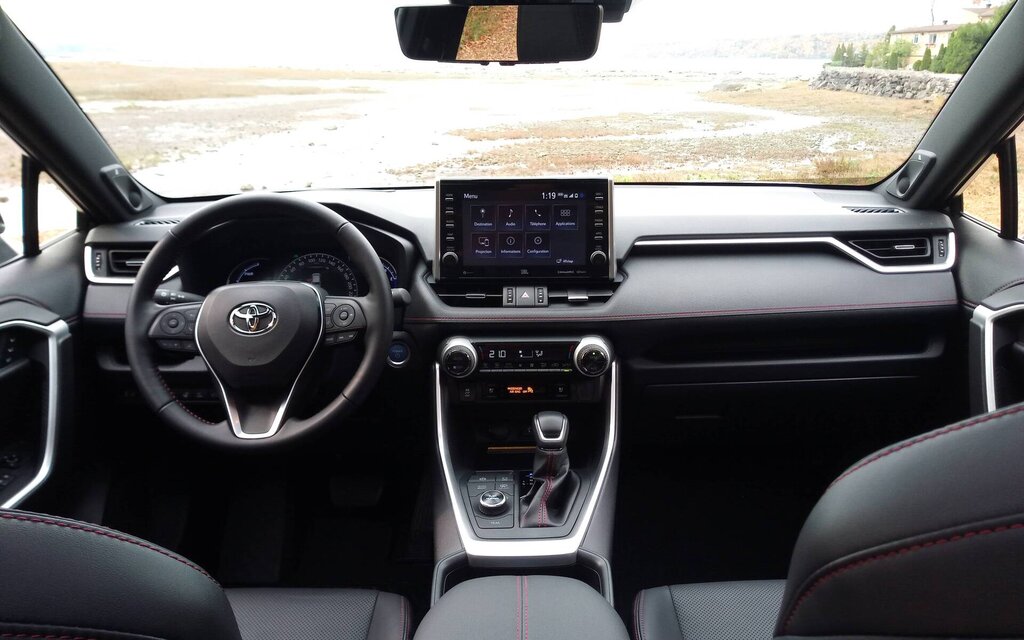 Which One Should You Pick?
Tough question. The base RAV4 Prime SE is very well equipped at $44,990 (plus freight and delivery). Honestly, you could drive away from the dealer and not regret it—it even has heated rear seats.
The mid-level XSE at $51,590 adds desirable features and amenities such as 19-inch wheels, stylish exterior and interior accents, a power sunroof, power liftgate, leather seats and Toyota Connected Services for remote access, control and assistance.
At the top of the line is the XSE Technology Premium package. For an extra $5,400, you also get ventilated front seats with position memory for the driver, a panoramic sunroof, head-up display, navigation, bird's-eye view system, 11-speaker JBL premium stereo and more.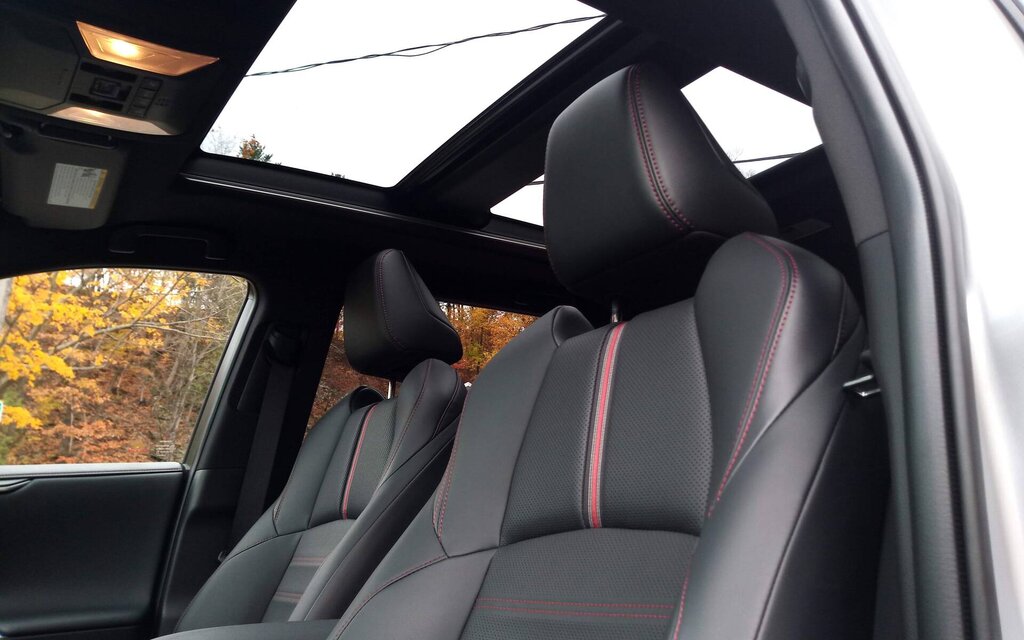 All RAV4 Prime models are eligible to the full incentives, including as much as $13,000 in Quebec, which makes the plug-in hybrid variant almost as affordable as the regular 2021 RAV4 Hybrid (priced from $32,490). And remember the latter has just 219 horsepower and is not as generously equipped.
Reserve Now… and Wait
In a perfect world, anyone wishing to buy a Toyota RAV4 Prime could get one right away, but that's unfortunately not the case. Production takes place in Japan rather than Ontario and is limited to about 1,000 Canadian units for the first model year (blame short battery supplies), which means some will have to wait a year or longer.
That being said, you can afford to wait if you really want a plug-in hybrid SUV. The Ford Escape PHEV (FWD only) will not enter production before 2021, while upgrades to the Mitsubishi Outlander PHEV will follow later next year. Alternatively, fully electric SUVs are coming up including the Volkswagen ID.4 and Nissan Ariya.
Share on Facebook