2021 Volkswagen ID.4 to Arrive in Canada Early Next Summer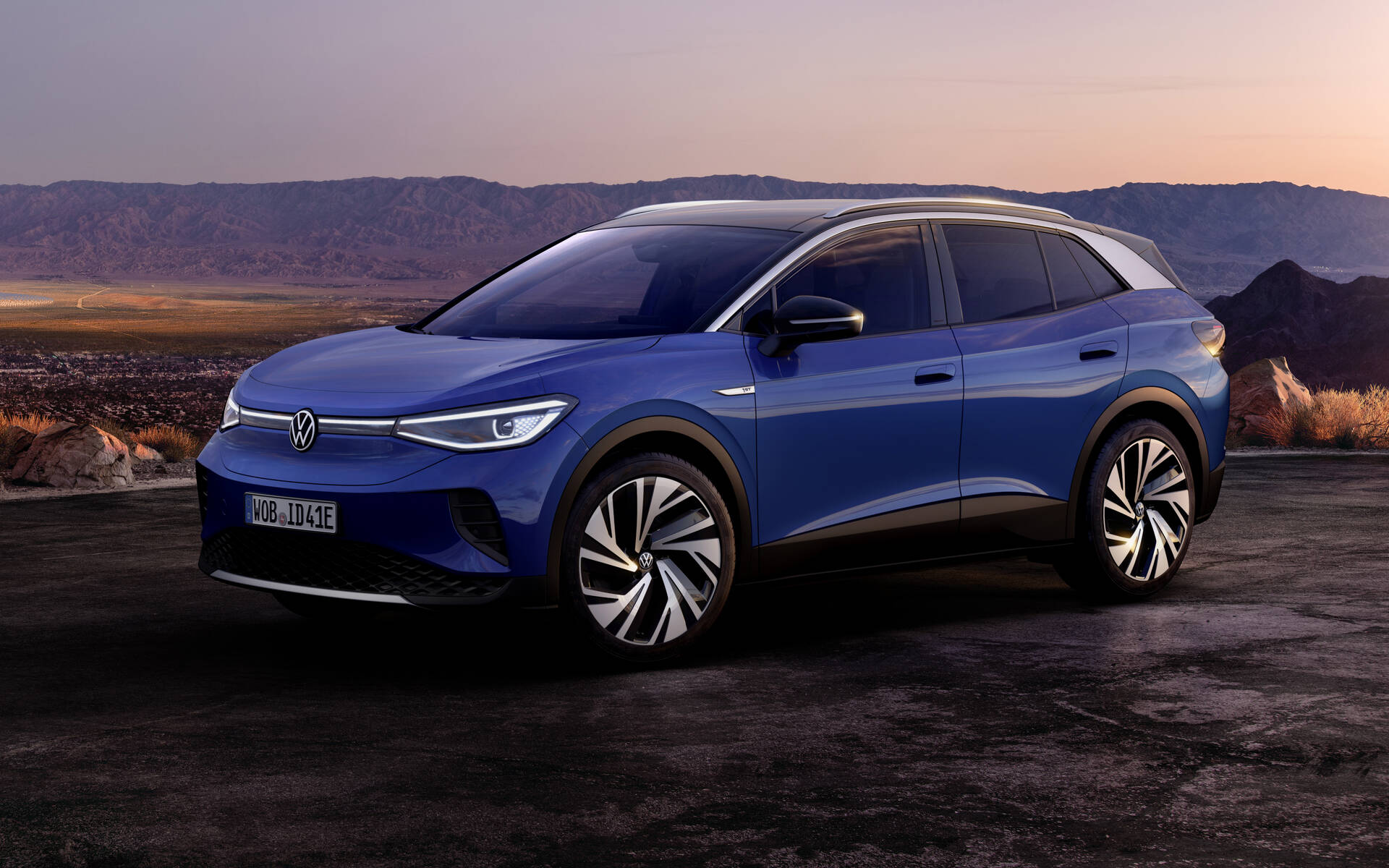 Volkswagen's great big EV shift has begun. Some $50 billion will be invested by 2024 and no fewer than 75 all-electric models will debut globally by 2029.
The Volkswagen ID.3 unveiled last year and now on sale in Europe technically kicked things off, but it's the Volkswagen ID.4 that will lead the charge in North America given the huge popularity of compact SUVs on this side of the Atlantic.
While attending the virtual world premiere on Tuesday, The Car Guide took part in a roundtable with Volkswagen Canada president Pierre Boutin and Director of Product Planning Patrick Danielson to learn more about this promising vehicle.
U.S. Before Canada
Immediately after the Volkswagen ID.4 was unveiled, reservations began in the U.S. with a base price of $39,995. In Canada, customers will have to wait until early next summer (it will still be a 2021 model and not 2022) with pricing announced closer to launch.
Without providing a ballpark, the company talked about an "awesome" price that "won't disappoint anyone." Will the ID.4 qualify for the $5,000 EV rebate from the federal government? Time will tell, but we'd be surprised.  
Before we go any further, there's good news and bad news. The number of units available in the first year will be limited as all ID.4s will come from Europe (customers in Quebec, British Columbia and Ontario will have priority). However, starting in 2022, the Chattanooga assembly plant in Tennessee will build the ID.4 for the North American market in order to meet demand which is projected to be fairly strong.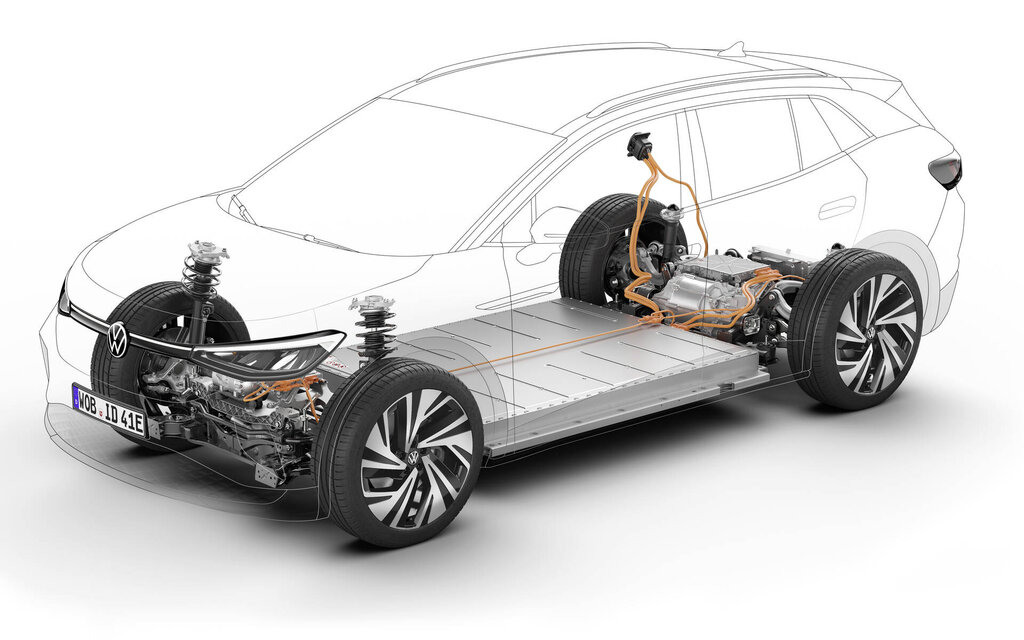 Ready for Winter
In Canada, the 2021 Volkswagen ID.4 will be available in RWD and AWD variants, each one boasting an 82-kWh battery and "the soul of a Golf GTI," which bodes well from a driving perspective. The former generates 201 horsepower and sprints from 0-100 km/h in just under eight seconds, while the latter puts out 302 horsepower and reaches triple-digit speeds in under six seconds.
The exact range as calculated by the EPA and Natural Resources Canada has yet to be announced, but expect well over 400 kilometres, Volkswagen says. That's not all: the ID.4 will come standard with a heat pump that improves thermal management of the battery and thus preserves range, even in cold temperatures.
A heated steering wheel, heated windshield and heated front seats will also be found on every ID.4, along with a navigation system, wireless phone charging, wireless Apple CarPlay and Android Auto compatibility, and an extensive suite of driver assistance features called "IQ.Drive."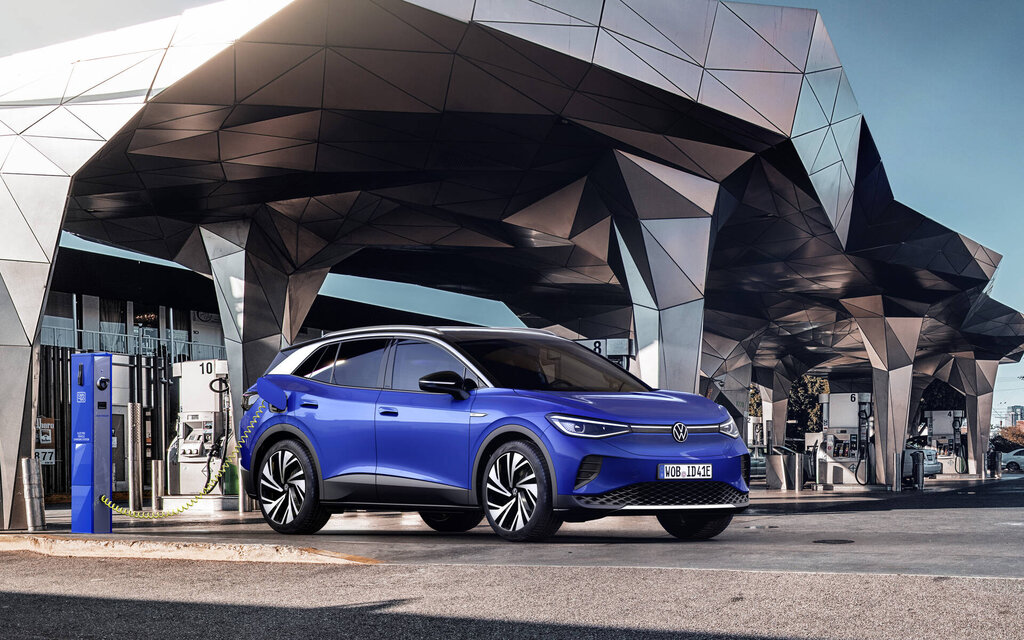 A Few More Surprises
We've already covered the exterior and interior design in our previous article (except for the illuminated door handles that replace the usual chrome bits), but there are other attributes and extras that make the Volkswagen ID.4 attractive and convenient.
Cargo capacity ranges from 858-1,818 litres depending on the position of the rear seatbacks, while maximum towing is rated at 2,700 pounds—enough to pull a small camping trailer.
When the time comes to charge the vehicle, 38 minutes will suffice to bring the battery from 5-80 percent using DC fast charging (up to 125 kW). Incidentally, as is the case with the Audi e-tron, Volkswagen ID.4 customers will get at least two years of complimentary charging at Electrify Canada stations.
For an automaker that wants to bring electrification to the masses, things are looking good.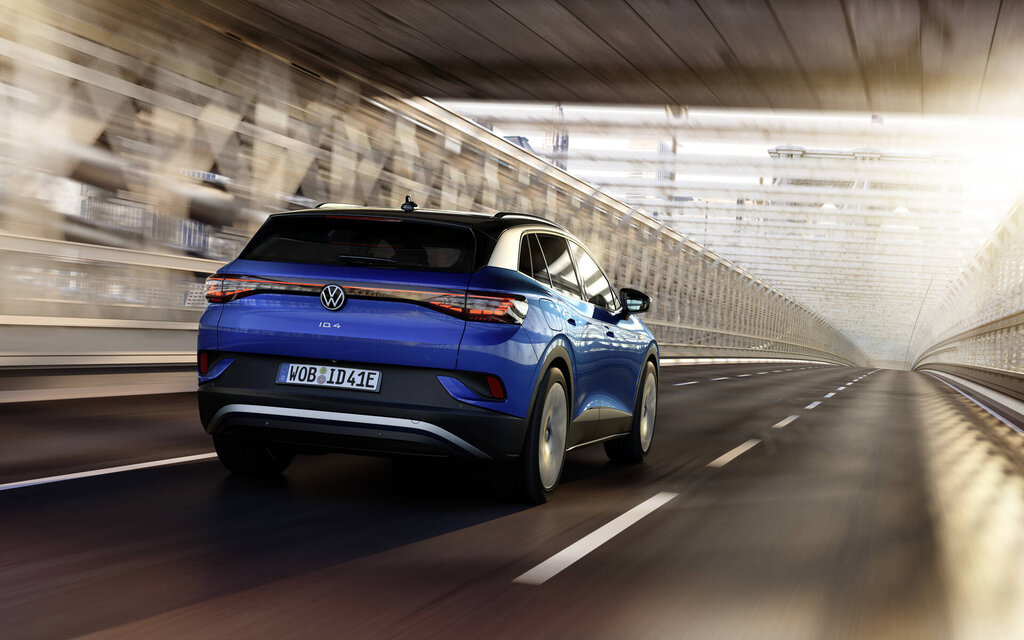 Share on Facebook