First Drives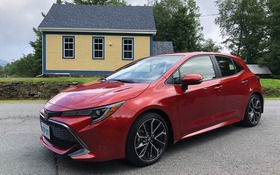 2019 Toyota Corolla Hatchback: Excitement Included!
4.0/5
ORFORD, Quebec – Everyone mocked me for being excited about this car. The truth is that before I went off on this official product launch, I'd already driven it. I knew what I was in for, but for a moment I must admit I thought maybe I'd gone too far …
Special Events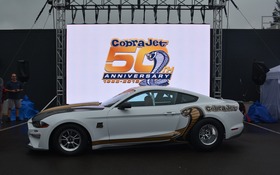 Ford Mustang Cobra Jet: Another 50-year Anniversary, Another Ford Product
DETROIT, Michigan – Recently, Ford introduced to us to the Mustang Bullitt as a 50-year anniversary homage to the 1968 Bullitt movie starring Steve McQueen. Bullitt was the Blue Oval's answer to those looking for on-road excitement and attainable nostalgia. Now, in a similar fashion at a media-only function along …
Spotlight on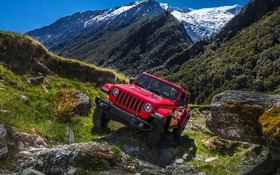 2018 Jeep Wrangler Rubicon: We're Going to Drive it for Real!
This won't be our usual media drive program, because we'll be in Lake Tahoe, California, to drive the 2018 Jeep Wrangler Rubicon on… the Rubicon Trail! The trail, whose name served as the inspiration for the Jeep Wrangler Rubicon, is a 35-km long off-road course that incorporates some of the …
Test Drives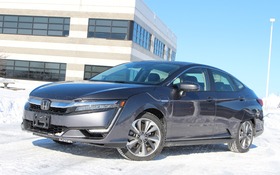 2018 Honda Clarity Plug-in Hybrid: Fantastic in Every Way Except One
4.0/5
I just don't understand how a company like Honda, which builds some of the most popular models on the market year after year, can green-light an exterior design such as the 2018 Honda Clarity's. To be fair, the automaker takes few styling risks, and the relative blandness of their products …
Spotlight on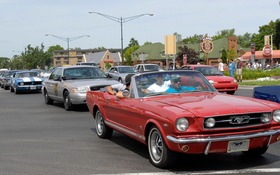 Woodward Dream Cruise: Classic Cars and New Vehicle Reveal
The Woodward Dream Cruise in Detroit has become the world's largest one-day automotive event, drawing close to 1.5 million people and 40,000 classic cars each year. Those stats are according to the organizers, but even if they are a little off, the whole event seems like an unthinkable achievement, considering …
First Drives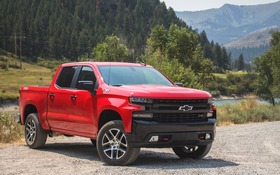 Exclusive

2019 Chevrolet Silverado: Using Your Opponent's Max as a Warm-up
4.0/5
JACKSON HOLE, Wyoming – The half-ton truck segment strangely reminds of the sport of bodybuilding. Like the ultra-muscular human beings that compete against each other for the best possible physique, the moment a new model arrives on the scene, it's automatically the strongest, most modern and sophisticated one of the …
First Drives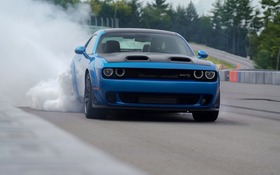 2019 Dodge Challenger SRT Hellcat Redeye Widebody: Full Blast on the Track
3.5/5
PORTLAND, Maine – The supercharger whines happily as the 6.2-litre HEMI V8 roars all the way to its 6500-rpm redline on the straightaway next to the paddock area at Club Motorsports. The highly mechanical sound of the juiced-up engine immediately brings to mind the famous American saying: "There is no …
Test Drives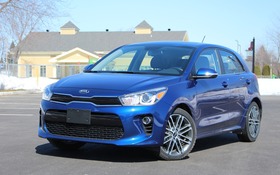 2018 Kia Rio: Trying to Turn the Tide
4.0/5
The subcompact-car segment in North America is struggling for three reasons. One, SUVs are now the hot item. Two, compact-sized cars cost only a few bucks more a month. Three, gasoline still isn't expensive enough. A small car such as the redesigned 2018 Kia Rio has a lot going for …
Test Drives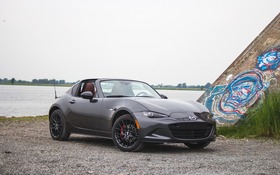 2018 Mazda MX-5 RF: Simplify Your Life
4.0/5
As I'm writing this, Mazda has already announced an updated version of its little roadster. The 2019 Mazda MX-5 will feature slightly more power from its naturally aspirated 2.0-litre four cylinder. You might imagine then, that reading a review of the 2018 model is irrelevant. Well, not exactly. Because many …