Clips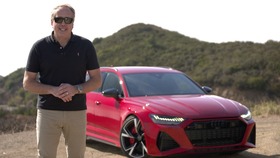 Gabriel Gélinas drives the 2020 Audi RS 6 Avant
Gabriel Gélinas drives the 2020 Audi RS 6 Avant in the beautiful region of Malibu, California.
Clips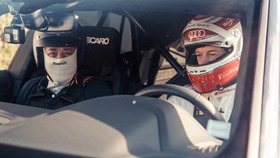 2020 Audi RS Q8: Green Hell's Fastest SUV
Mechanically speaking, the Audi RS Q8 shares its twin-turbocharged V8 engine with the RS 7 and RS 6 Avant . It produces 590 horsepower and 590 pound-feet of torque."Because someday it will be my turn to drive this super Audi SUV and tackle the Green Hell…" These are the words …
Clips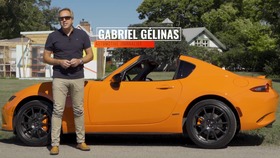 Light on the 2019 Mazda MX-5 by Gabriel Gélinas
This introductory video, led by automotive journalist Gabriel Gélinas, is a perfect example of why the Mazda MX-5 won the best-buy title in the convertible segment of the 2020 Auto Guide... Whether with her soft roof on the standard model or remote-controlled hardtop in the MX-5 RF grand touring version, …
Clips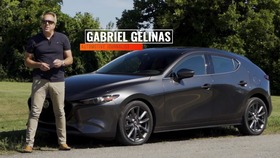 Focus on the Mazda 3 with Gabriel Gélinas
The Mazda 3 wins the Best Buy Award in its category in the 2020 Auto Guide. It has an athletic look, and the addition of the optional all-wheel-drive makes this compact a great upgrade to the Quebec market. Here is a car to discover under the keen eye of journalist …
Geneva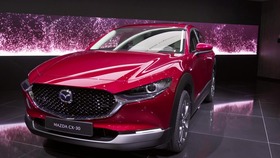 2020 Mazda CX-30
Described as a new core model, the CX-30 slots between the diminutive (too small for some) CX-3 and the popular CX-5 . It embodies the latest evolution of Mazda's KODO design language, with a particularly sexy hood line and rear section, while adding sizable cladding around the wheel arches for …
Geneva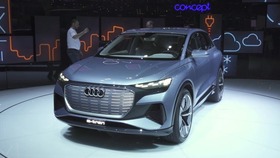 Audi Q4 e-tron concept
Smaller than the e-tron quattro , the new Q4 e-tron Concept features a long wheelbase that maximizes interior room. In terms of size, it stands at 4.59 metres long, 1.90 metres wide and 1.61 metres tall. During the press conference, Audi president and CEO Bram Schott announced that the Q4 …
Geneva
Volkswagen ID. Buggy
Barely four metres long and slightly less than two metres wide, the I.D. Buggy concept is a cute nod to the good old dune buggies that were powered by Volkswagen Beetle engines. As was the case then, it comes standard with rear-wheel drive. However, an AWD system could be fitted …
Geneva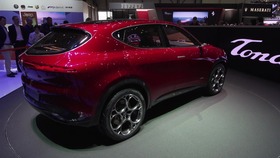 Alfa Romeo Tonale Concept
Italian brand Alfa Romeo has just revealed a new concept SUV at the Geneva Auto Show , and it previews what could be its first plug-in hybrid model.
Geneva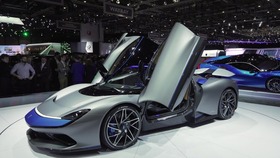 Pininfarina Battista
"The Battista represents purity, beauty and rarity, and a vision for sustainability that appeals to the heart as much as the head," said Michael Perschke, CEO, Automobili Pininfarina. It will be the most powerful car ever designed and built in Italy and will make you fall in love with electric …