Los Angeles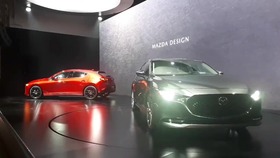 2019 Mazda3 unveiled in L.A.
We knew it was coming, and Mazda had teased us with some technical information, telling us the car would feature its revolutionary SKYACTIV-X engine , as well as an all-new platform and styling derived from the absolutely gorgeous Kai concept car it presented last year …
Clips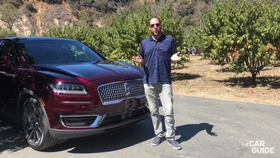 2019 Lincoln Nautilus
Soon, all the MK nameplates will be retired; for now, the MKX name—only two years into its new generational-cycle—has been changed to the Nautilus, an adventure and journey description also depicted by the Navigator and Continental. Despite the name change, the Nautilus still sits on the same platform as the …
Clips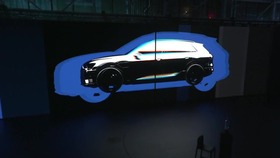 World premiere of the Audi e-tron: highlights
he Audi e-tron is the brand's first all-electric-drive production model. The company celebrated the historic world premiere of the sporty full-size SUV in San Francisco. Watch the highlights.
Motoring TV
2019 Mazda CX-3 - Test Drive
Does the CX-3 still have the zoom-zoom? To watch all our most up to date content, check out our TV show schedule - https://www.guideautoweb.com/en/motoring-tv/schedule/ Check out our website for full episodes from our archives, more full segments, articles and more - https://www.guideautoweb.com/en/videos/motoring-tv/ Check out our Facebook - https://www.facebook.com/motoringtv.ca Check out …
Motoring TV
1994 BMW 540 - Throwback Thursday
4-litre 32-valve V8, producing 282 hp and 295 lb-ft of torque. Not impressed? Well it was impressive when the BMW 540 hit the showroom in 1994. To watch all our most up to date content, check out our TV show schedule - https://www.guideautoweb.com/en/motoring-tv/schedule/ Check out our website for full episodes …
Motoring TV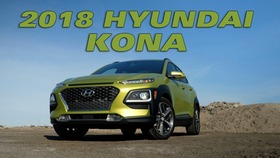 2018 Hyundai Kona - Test Drive
Hyundai Kona is the newest member to the hot CUV segment and is taking dead aim at the likes of the Honda HR-V, Mazda CX-3 and the Toyota C-HR. So does the Kona have its work cut out to make inroads on the established? Graeme goes for a drive. To …