Video Reviews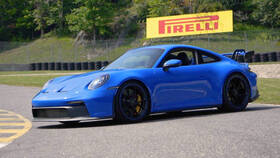 2022 Porsche 911 GT3 Test Drive
The Car Guide goes on the track with the 2022 Porsche 911 GT3!
Video Reviews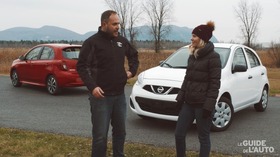 Why is the Nissan Micra the best buy in its category?
Subcompact cars have rapidly evolved in recent years, offering more refinement, comfort and options than ever before. But at what price? We believe subcompact cars must remain affordable, simple and easy to maintain, and the Nissan Micra checks all these boxes. It also happens to be super fun to drive, …
Video Reviews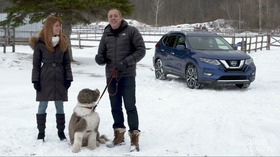 Nissan Rogue Dogue: an SUV Designed for Dogs!
It's still only a prototype, but the Nissan Rogue Dogue offers a cargo area adapted to accommodate our canine friends during car rides. Gabriel Gélinas and Christine Beaudoin take a closer look at this unique SUV!
Video Reviews
Shopping for an SUV: Which one Should you Buy?
We had the opportunity of having a full lineup of Nissan SUV's, of all shapes and sizes. What the differences are between the different categories (compact, intermediate, etc) and what kind of needs their targeted at. More on SUV .
Video Reviews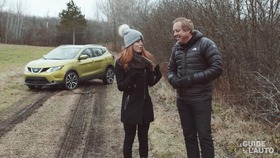 Test drive : 2018 Nissan Qashqai
Today, our mission is to get a Christmas tree with our vehicle, the Nissan Qashqai. The Qashqai is new on our market, but it's been available in Europe for several years now, and the model we're getting now is actually the second-generation Qashqai. It's small SUV that rivals the Honda …
Motoring TV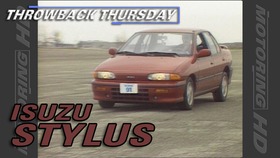 Throwback Thursday: 1991 Isuzu Stylus
It's a good thing Graeme got behind the wheel of this car in 91 because by 1994 it had faded away. To watch all our most up to date content, check out our TV show schedule - https://www.guideautoweb.com/en/motoring-tv/schedule/ Check out our website for full episodes from our archives, more full …
Video Reviews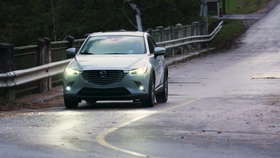 Mazda CX-3: 2018 Best Buy in its class by the Car Guide
The Mazda CX- 3 is a compact SUV, and belongs in the most in-demand segment of the auto industry right now. It stands out from the competition with great driving dynamics, versatility and all-wheel drive. The CX-3's cabin was designed to look like the cockpit of a sports car. The …