2021 Toyota RAV4 Prime Comes With Big EV Rebates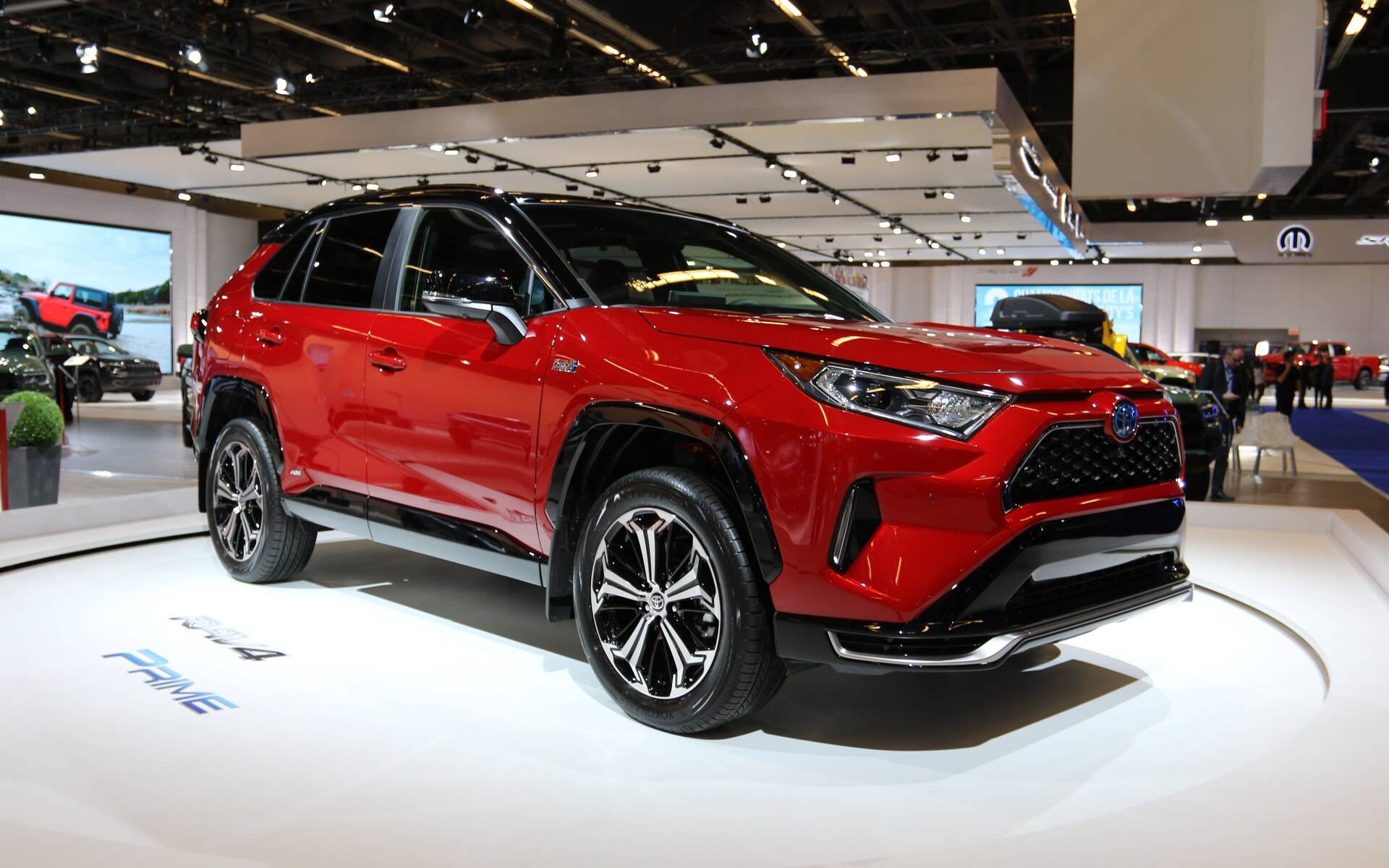 The upcoming 2021 Toyota RAV4 Prime has been generating quite a buzz since its debut last fall. And for good reason: this plug-in hybrid variant of the best-selling SUV in Canada offers a zero-emission range of up to 68 kilometres. Many customers have ordered one without even knowing how much it costs.
With deliveries just about to start across the country, Toyota is finally announcing pricing details.
The RAV4 Prime will start at $44,990 (plus freight and delivery), meaning it qualifies for the maximum $5,000 EV rebate from the federal government. With an 18.1-kWh battery, it's also good for a reduction of $8,000 in Quebec and $1,500 in British Columbia. As a result, one could pay as little as $31,990—$360 cheaper than a standard RAV4 Hybrid!
For the record, the Toyota RAV4 Prime's two main competitors, the Mitsubishi Outlander PHEV and Ford Escape PHEV, only get $2,500 off from Ottawa and $4,000 off from Quebec since their battery is not big enough (12 kWh and 14.4 kWh, respectively).
2021 Toyota RAV4 Prime Pricing
SE: $44,990
XSE: $51,590
XSE with Technology Package: $56,990
Standard content includes 18-inch wheels, heated seats in both rows and an eight-inch touchscreen with Android Auto and Apple CarPlay compatibility.
The XSE model adds 19-inch alloys, a nine-speed touchscreen, power liftgate and wireless smartphone charging. As for the much pricier XSE with Technology Package, it offers premium amenities such as a head-up display, panoramic roof, 11-speaker JBL audio system and ventilated front seats.
Prepare to Wait… and Wait… and Wait
Many people were already lining up for the RAV4 Prime due to its remarkable EV range and 302 horsepower. Now, the line is only going to get longer with that sweet entry price and related incentives.
The question is, will Toyota be able to meet demand? The answer is a resounding no, at least at first. When asked about the waiting time for the RAV4 Prime, a Toyota dealer in Montreal told us customers will have to wait about 18 months to get theirs.
But why? You see, unlike other RAV4 models which are built locally, the plug-in hybrid variant will come from Japan. Toyota Canada quietly admits that it expects to deliver a thousand units at the most during the first model year.
Without commenting specifically on these ridiculous delays, the company acknowledges that the RAV4 Prime's popularity will affect its availability. "We've seen unprecedented demand pre-launch," confirms Scott MacKenzie, Senior National Manager of External Affairs at Toyota Canada.  
"We'll do everything we can to improve product accessibility," adds Stephen Beatty, Vice President and Corporate Secretary of Toyota Canada, while revealing that Quebec will receive the vast majority of units since demand is much stronger there.
Electrification Continues at Toyota
The 2021 Toyota RAV4 Prime follows the Prius Prime as the second plug-in hybrid model in the Toyota lineup. While the company has yet to introduce a battery-only vehicle, electrification continues. The all-new 2021 Venza and next-gen 2021 Sienna will soon give customers two more hybrid options.
This is part of Toyota's plan to launch 40 new or updated electrified vehicles around the globe by 2025. It expects 40 percent of its sales to come from hybrids within five years.
Share on Facebook