2020 Toyota Prius Prime Adds Fifth Seat, More Revisions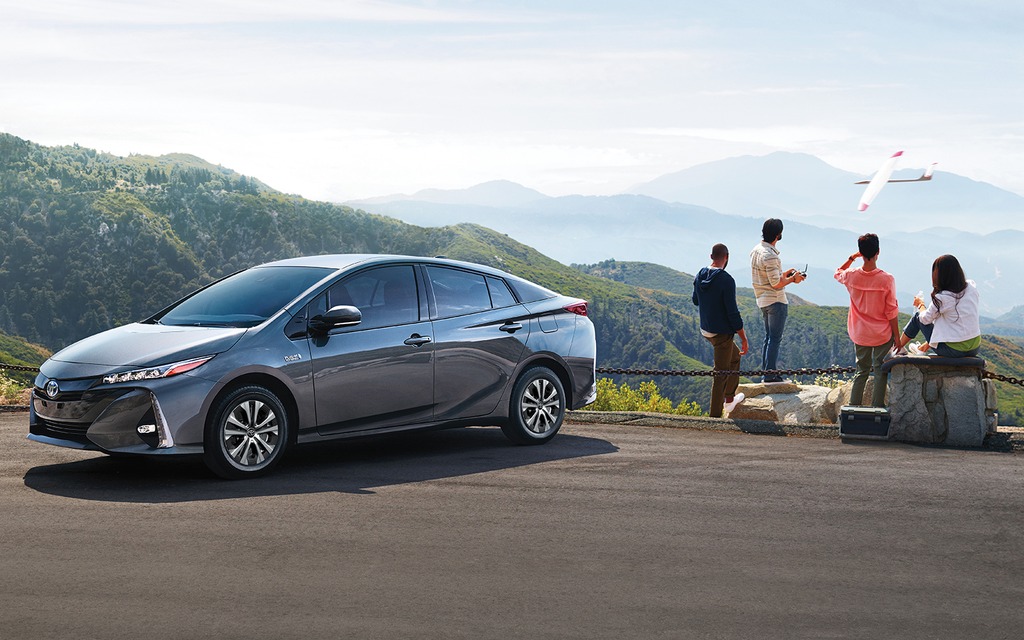 Toyota Canada has announced a few updates and pricing details for the 2020 Prius Prime, which is now on sale at dealers across the country.
The biggest news is the elimination of the rear centre console in favour of an additional seating position, meaning the car can sit five people instead of just four. Rear occupants also get two extra USB ports to help them stay connected.
Up front, Apple CarPlay and SiriusXM satellite radio now come standard in the Prius Prime, there's a new sun visor extender, and the seat heater buttons have been relocated for easier usability.
Furthermore, black interior accents replace the previous white accents, which is a good move in our opinion as it conveys a more premium feel.
The 2020 Toyota Prius Prime remains unchanged when it comes to the powertrain. It's still the most efficient Toyota hybrid ever with a combined fuel consumption rating of just 1.8Le/100km. This is made possible by a range of 40 kilometres in EV mode and a 4.3L/100km rating in Hybrid mode. Overall, the compact sedan can drive up to 1,035 kilometres with a full tank of gas and a fully charged battery.
If you were hoping for an all-wheel drive option like on the Prius AWD-e, sorry, you will have to keep waiting.
Another thing that doesn't change is the base price. The 2020 Prius Prime starts at $32,990 just like the 2019 model (freight and delivery charges not included). The Upgrade package retails from $34,990 (a drop of $455), while the Technology package can be had for $37,990 (down $580).
Share on Facebook