2021 Toyota RAV4 Prime: Like a Thousand Hot Cakes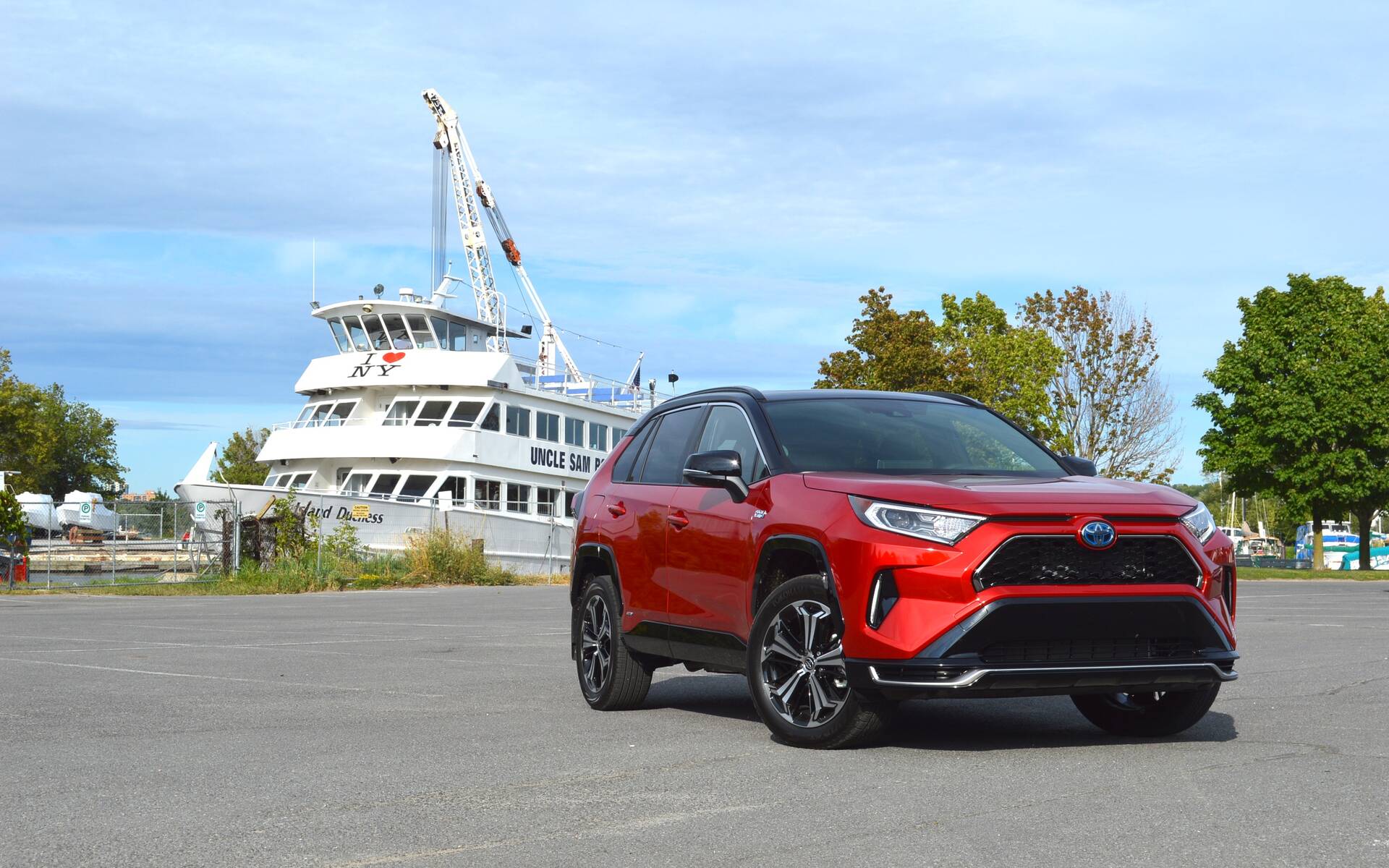 Strong points

More than reasonable EV range
Up to $13,000 in incentives
Impressive acceleration

Weak points

Ridiculously long delivery delays
Base model production to be extremely limited
Full report
As the best-selling SUV in Canada, the Toyota RAV4 is clearly a big hit among consumers. For 2021, both the conventionally powered model and the RAV4 Hybrid remain unchanged. However, a new plug-in hybrid variant joins the lineup.
The Car Guide recently headed to Kingston, Ontario to attend the Canadian media launch of the 2021 Toyota RAV4 Prime. Below are our first takes.
68 kilometres
What's so special about this vehicle from a mechanical standpoint? First, it combines a 2.5-litre four-cylinder engine with two electric motors (one for each axle) to generate a total of 302 horsepower, which is absolutely incredible for an entry-level compact SUV.
Second, an 18.1-kWh battery means the RAV4 Prime can travel up to 68 kilometres in EV mode on a full charge. We even went farther than that during our brief test drive, which took place in favourable weather and road conditions. When said battery runs empty, the hybrid system kicks in and results in an average fuel consumption of 6.0 L/100 km according to Natural Resources Canada, or 6.2 L/100 km on our watch. Impressive.
As for charging, the process takes about 12 hours using a standard power outlet or 2.5 hours when plugged into a level 2 (240V) charging station.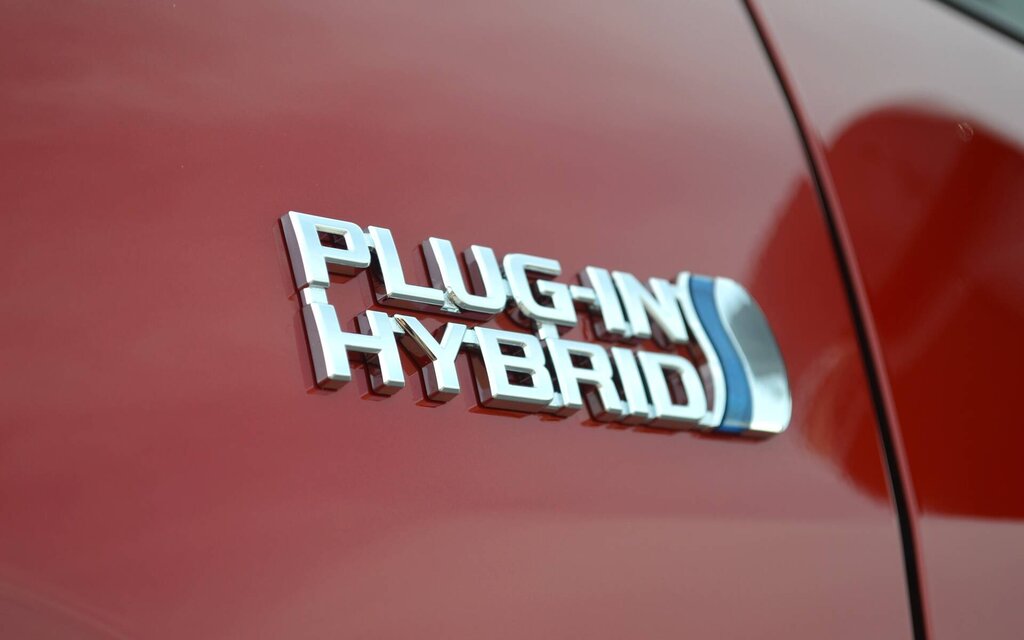 Nearly as Quick as a GR Supra
Compact SUVs are not typically known for their breathtaking performance, but the 2021 Toyota RAV4 Prime is a different beast. As the most potent and fastest RAV4 to date, it trails only the GR Supra sports car in the Toyota lineup in terms of 0-100 km/h acceleration (5.8 seconds). Remember, this is a vehicle whose primary mission is to help you save money at the pump. Once again, Toyota is showing us that hybrid technology doesn't need to be boring.
There's no denying that the RAV4 Prime is quick and responsive when you step on the throttle, but when it comes to the other aspects of the drive, it feels like any other RAV4—from the driving position to the interior environment to the combination of ride and handling. If you're already familiar with the regular RAV4, you'll be right at home in the Prime.
Up to $13,000 in EV Incentives
With a battery capacity of more than 15 kWh and a base price under $45,000 ($44,990 to be exact), the 2021 Toyota RAV4 Prime is eligible to a $5,000 rebate from the Canadian government, plus another $8,000 in Quebec and $1,500 in British Columbia.
That's right: some customers in Canada can get as much as $13,000 off the price.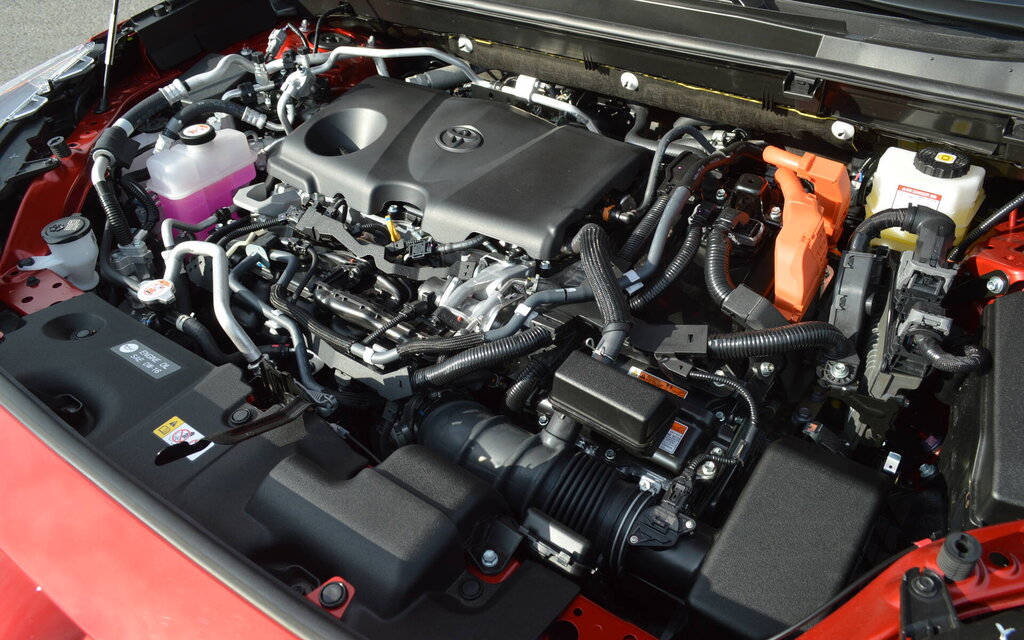 In the eyes of our decision makers, the RAV4 Prime is comparable to fully electric vehicles like the Hyundai Kona EV and Nissan LEAF. In reality, though, it's just a plug-in hybrid model similar to the Ford Escape PHEV and Mitsubishi Outlander PHEV, which by the way have a too small battery to qualify for those big rebates. They're only good enough for $2,500 from the federal program, $4,000 in Quebec and $1,500 in B.C.
And here's another important detail: Quebec customers will be the first to get their hands on the RAV4 Prime during that first model year, which will be limited to about 1,000 units in Canada.
A mere three percent of those are expected to be base SE models. Toyota aims to sell a lot more XSE models, which start at $51,590. When you add the Technology Package, the price goes up to $56,990. The latter includes premium amenities such as a head-up display, panoramic roof, 11-speaker JBL audio system and ventilated front seats.
A Few Compromises
Despite its many desirable features and specs, the 2021 Toyota RAV4 Prime comes with a few compromises. Interior volume may be the same, but cargo capacity is down from 1,064 litres to 949 litres. At least designers had the brilliant idea to retain the spare tire.
What's more, ground clearance is either 180 or 190 millimetres depending on the trim level, whereas the RAV4 Hybrid offers 206 millimetres and therefore proves a bit more capable in off-road driving.
On the other hand, the RAV4 Prime has a maximum towing capacity of 2,500 pounds, which is more than any other RAV4 model except the Trail AWD.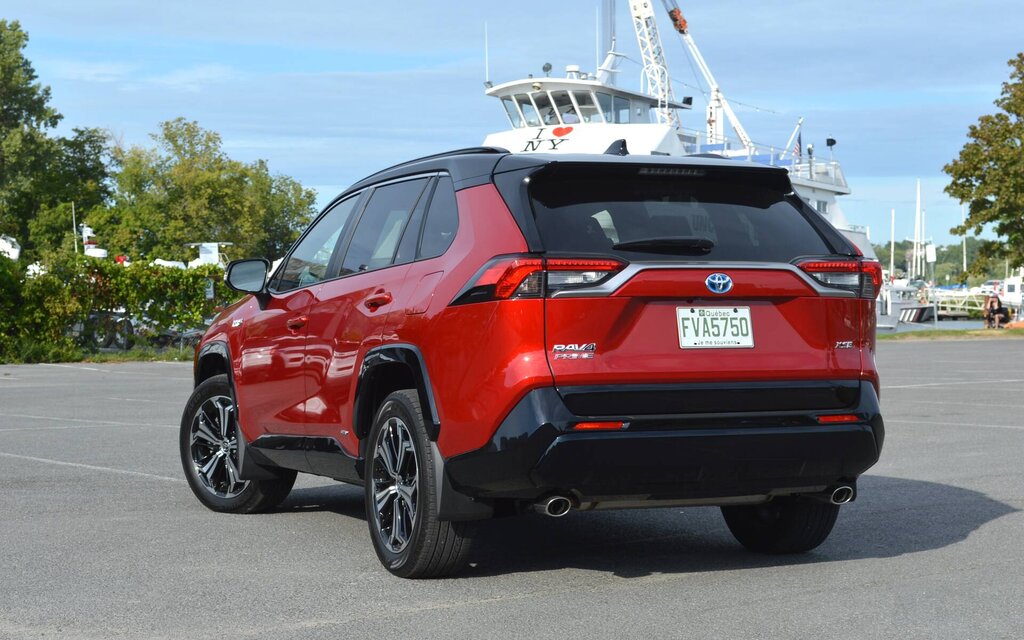 Be Patient
A number of customers put their names on the waiting list even before pricing details were released. While the first few units have started to appear in showrooms, some dealers we talked to mentioned a delay of 18-24 months. Can you believe that?
The Toyota RAV4 Prime will sell like hot cakes, especially in La Belle Province where EV incentives are more generous. But with only a thousand or so units available across Canada in the first year of production and many more people wishing to buy one, this plug-in hybrid SUV will be a victim of its own success.
Share on Facebook