2020 Toyota RAV4 vs. 2020 Honda CR-V: The Numbers
The Toyota RAV4 and Honda CR-V have been leading the compact SUV segment for the past 20 years, creating a heated battle in the process.
Which one is better? To help settle the debate, we've compared the numbers and specs for these two models. Here's what we found…
Space: CR-V
With a trunk capacity of 1,110 litres, the Honda CR-V is one of the most accommodating vehicles in its class. Folding the rear seats will increase that volume to an impressive 2,146 litres. Meanwhile, the Toyota RAV4 boasts a slightly smaller trunk. It can fit 1,059 litres with the rear seats up or 1,977 litres when they're down, which is still pretty good.
In terms of legroom, the CR-V also has the edge, offering 1,050 mm up front and 1,025 mm in the rear. The RAV-4 is similarly generous with front occupants (1,042 mm), but not so much with those in the rear (960 mm).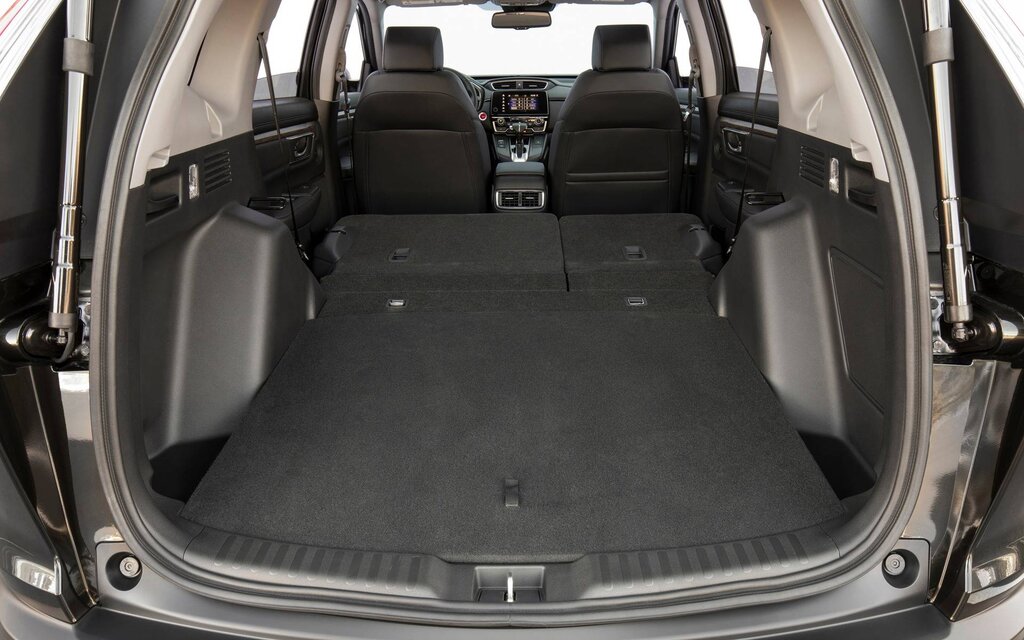 Safety: Tie
The Honda CR-V and Toyota RAV4 both received a "Top Safety Pick" rating from the U.S. Insurance Institute for Highway Safety (IIHS). They performed well in collision tests and are equipped with numerous safety and driver assistance features. No matter which one you choose, you'll be safe on the road.
Power: RAV4
Equipped with a naturally aspirated 2.5-litre four-cylinder engine that produces 203 horsepower and 184 pound-feet of torque, the Toyota RAV4 is the winner here.
Honda uses a different strategy with the CR-V, namely a turbocharged 1.5-litre unit. Output is rated at 190 horsepower along with 179 pound-feet of torque.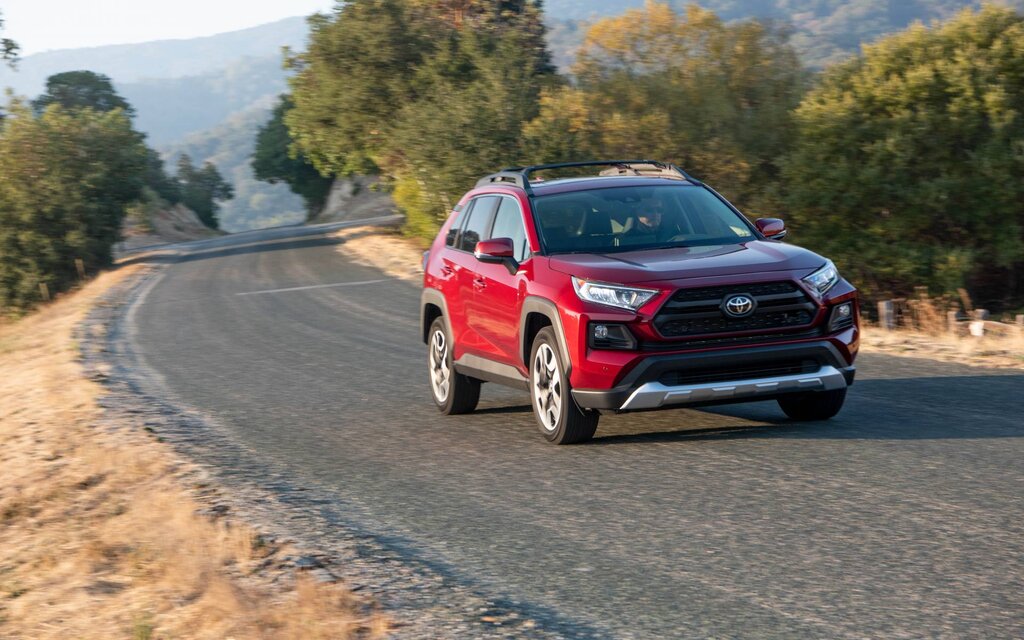 Fuel Economy: Tie
That small turbo engine makes the Honda CR-V more fuel-efficient as evidenced by its combined city-highway ratings of 7.7 L/100 km for the FWD model and 8.1 L/100 km for the AWD versions.
The standard Toyota RAV4 needs a bit more gasoline—7.9 L/100 km in FWD configuration or 8.2 L/100 km with AWD—but don't forget about the RAV4 Hybrid, which burns a mere 6.0 L/100 km on average. And coming this summer is the RAV4 Prime, a plug-in hybrid variant with a zero-emission range of about 60 kilometres.
The Honda CR-V Hybrid is sold in the U.S. but not in Canada.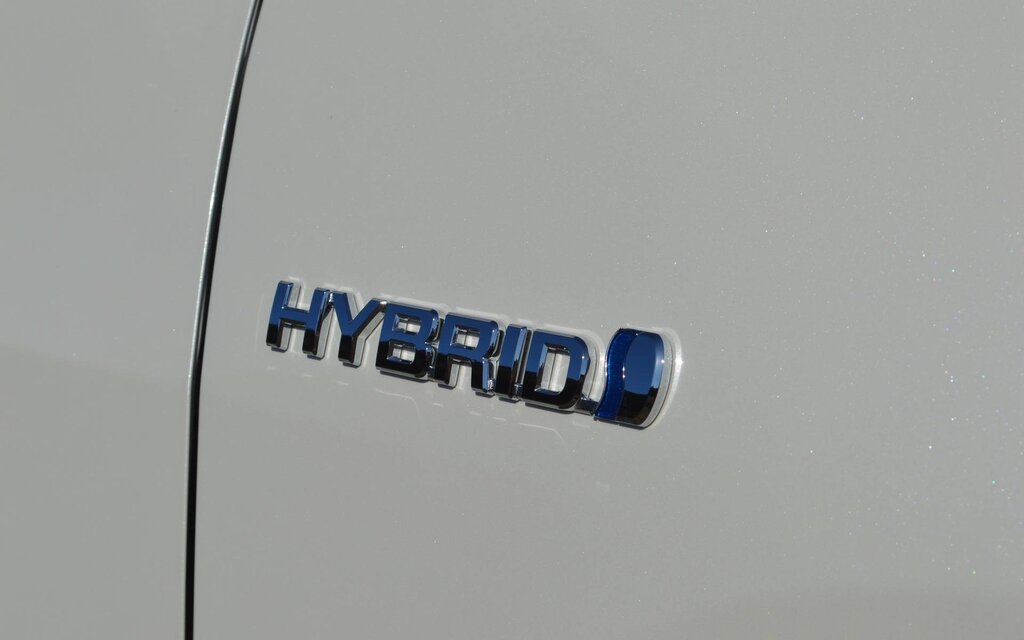 Emissions: Tie
The base Honda CR-V emits 180 grams of CO2 per kilometre, which is less than the Toyota RAV4's 184 g/km of CO2. Once again, though, the RAV4 Hybrid makes a difference with just 139 g/km of CO2..
Price: CR-V
The Honda CR-V starts at $29,870 (including freight and delivery), which barely undercuts the base price of the Toyota RAV4 at $30,429. Honda's financing is much more interesting, mind you, with a rate of 2.99 percent for 60 months versus 4.99 percent at Toyota. Of course, you need to watch for special offers that can change those numbers.
Share on Facebook