Polestar: Meet the Hot New Swedish Brand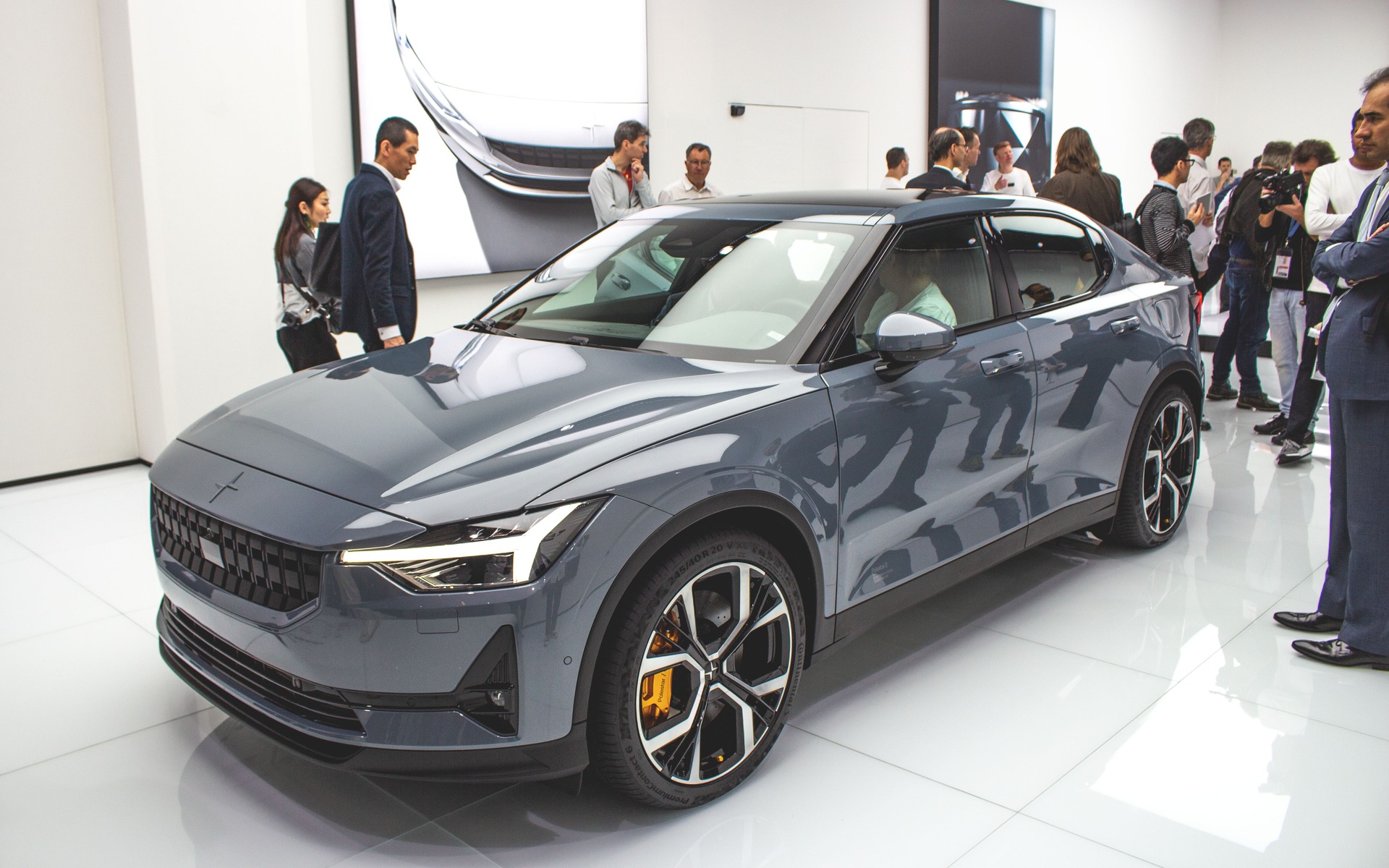 Nearly two years ago, Volvo announced that its high-performance division, Polestar, would become a standalone brand offering a full lineup of electrified vehicles while continuing to infuse sportier Volvo models with its unique technological know-how.
Last year at the Geneva Auto Show, a first concept known as Polestar 1 made its debut in the form of a magnificent plug-in hybrid sports coupe. This year, a second concept, naturally named Polestar 2, was introduced.
These are elegant automobiles, for sure, but what exactly should we make of them? Here is everything you need to know about the hot new Swedish make.
Taking on Tesla
When we met with John Paolo Canton, Polestar's communications and public relations manager for the Americas, we asked him right away if this new electric car brand had its sights set on Tesla. His answer was pretty straightforward: "Yes, with the Polestar 2 we are mainly targeting the Tesla Model 3, but also the Jaguar I-PACE."
Equipped with two electric motors that generate a combined 408 horsepower and 487 lb.-ft. of torque, the AWD compact sedan uses a 78-kWh battery and provides an EPA-estimated range of 440 kilometres.
According to Polestar, 0-100 km/h sprints can be done in less than five seconds. A Performance Pack adds Brembo brakes, Öhlins dampers and 20-inch wheels, among other goodies.
The Polesar 2 will go on sale in Canada in the first half of 2020 with a base price of $69,000. The aforementioned Performance Pack will cost $5,000. The company promises that a fully loaded version of its electric sedan will not exceed $100,000.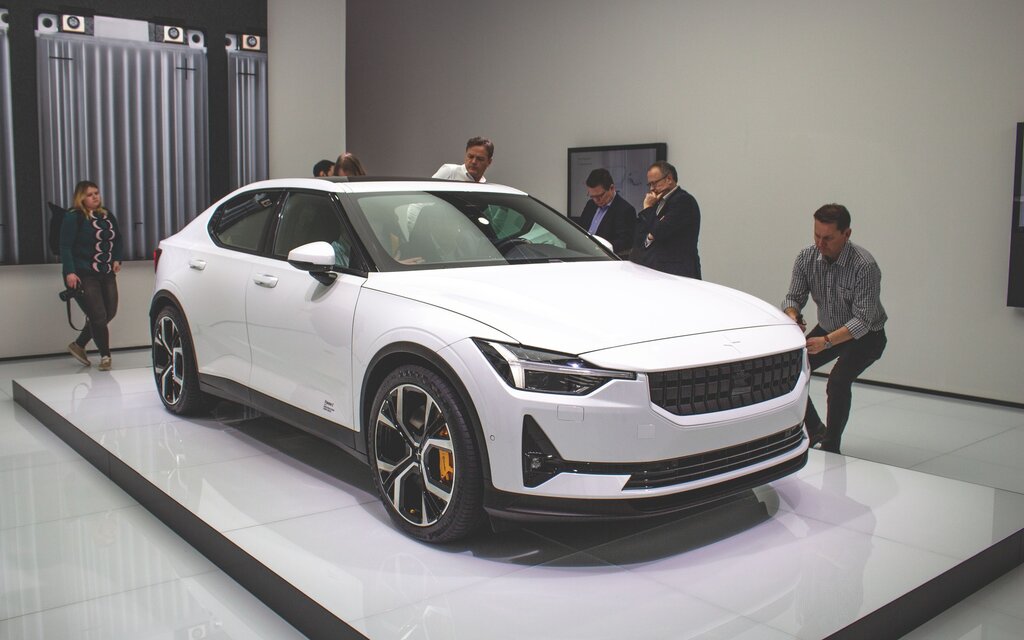 Don't fear the cold
Polestar vehicles will feature a patented heat management system ensuring the battery is better isolated in extremely cold temperatures, thus preserving maximum range when the car is not plugged in.
Incidentally, Polestar plans to include a level-3 (400V) home charging station in the monthly payments. There will be a partnership between Polestar and Volkswagen's upcoming Electrify Canada network. In Quebec, the Electric Circuit will play a key role in the car's success. As a matter of fact, a higher number of Polestar 2 units will be allocated to La Belle Province given how Quebecers are fond of electric cars.
No dealerships
Similar to Tesla and Genesis, Polestar is banking on online sales with a one-stop website allowing customers to build the car they want. The company points out that today's consumers spend an average of 17 hours shopping for a new car online. In 1995, people typically made seven trips to the dealership; this number is now down to just 1.2 on average.
Online shopping clearly represents the future of automobiles.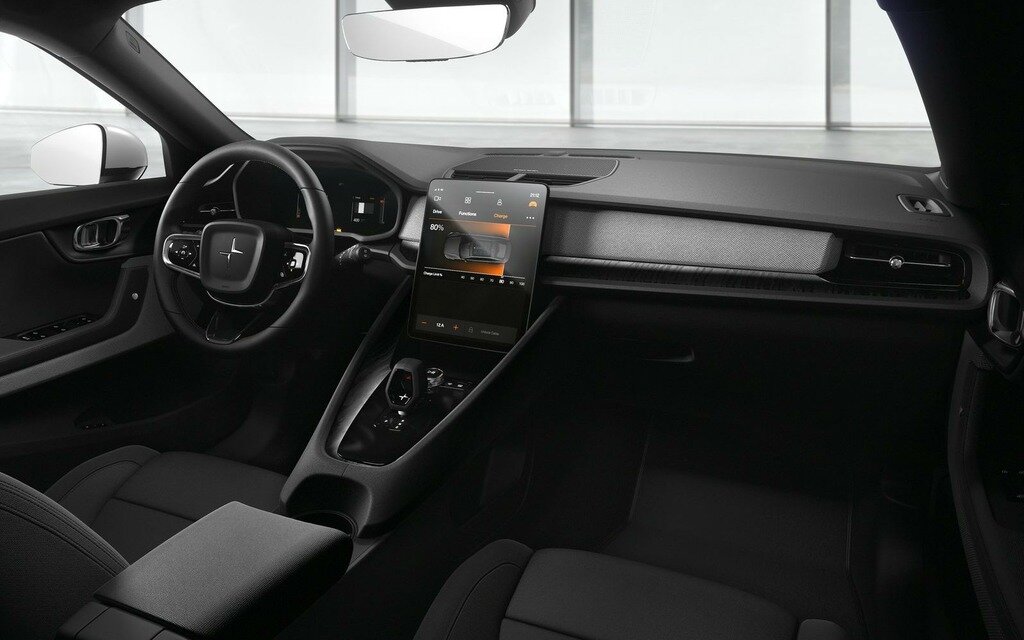 In the case of the Polestar 2, you will be able to purchase or lease the car, or subscribe to an all-inclusive monthly plan that includes a number of customized, hassle-free services—similar to the Care by Volvo program. One example is having your car picked up and another one delivered straight to your door when maintenance needs to be done.
Polestar will nonetheless open a few stores in the Greater Montreal area and other large urban centres within the next several months. Their locations have yet to be announced, and we don't know if they will be connected to existing Volvo dealerships. Customers will be able to have their all-electric Polestar serviced by a Volvo dealer, mind you.
If you're interested in a Polestar 2, you can reserve one by making a $1,500 deposit directly via the Polestar website. A similarly powered SUV is scheduled to be released by the end of 2020. As for the Polestar 1, a 600-horsepower hybrid wonder, it will be available in very limited numbers starting in late 2019 with a price hovering around $200,000.
Share on Facebook