Polestar 1: A New 600-horsepower Performance Hybrid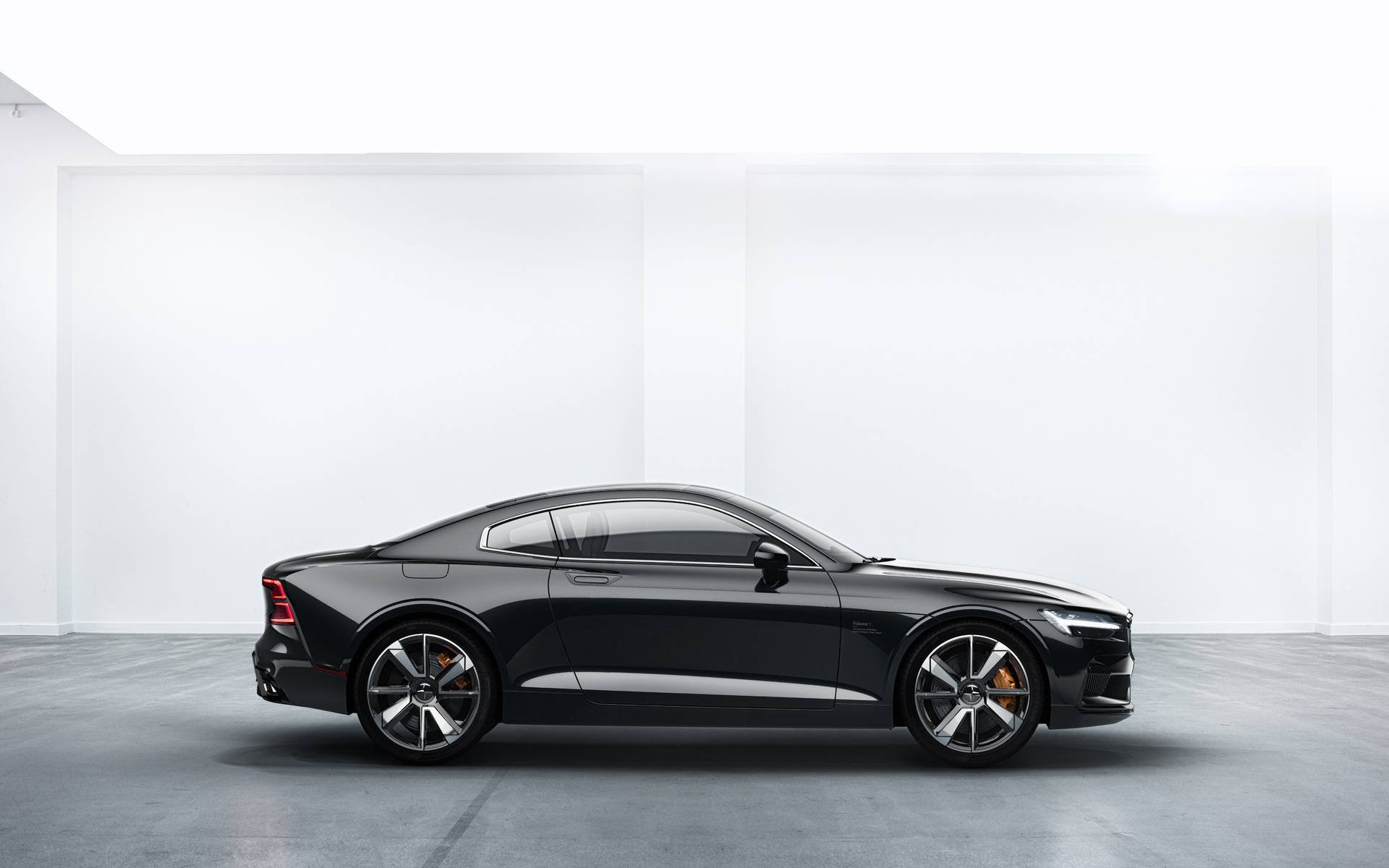 SHANGHAI, China – Polestar 1. That is the name of the new 600-horsepower performance hybrid created by Polestar, the Volvo Group's performance brand. Built in part on Volvo's Scalable Product Architecture and featuring a carbon fibre body, Polestar 1 is a 2+2 grand touring coupé outfitted with an electric performance hybrid drivetrain.
At a press conference held at Shanghai's Yuz Museum, the Polestar brand revealed its future as a new electric performance brand, outlining plans to build its first three models to be assembled in a new dedicated plant located in Chengdu, China, as well as an innovative route to market with all-inclusive subscription-based services.
500 Units per Year, Body in Carbon Fibre
The brand's first car, Polestar 1, will start production in mid-2019 and only 500 units per year will be built. It uses Volvo's Scalable Product Architecture and measures 4.5 metres in length. Compared with the Volvo S90, Polestar 1's wheelbase has been shrunk by 320 millimetres with another 200 millimetres shaved off the rear of the car to create a powerful and sporty look.
Polestar did not disclose the car's overall weight, but it stated that a substantial weight reduction of 230 kilograms is achieved by using carbon fibre as a material for the body, and that Polestar 1's weight distribution is 48% on the front axle and 52% on the rear. Using carbon fibre for the body also gives Polestar 1 a lower centre of gravity as well as an increase in torsional rigidity of 45% over more conventional materials.
Thomas Ingenlath, Chief Executive Officer of Polestar, said "Polestar 1 is the first car to carry the Polestar on the bonnet. A beautiful GT with amazing technology packed into it—a great start for our new Polestar brand. All future cars from Polestar will feature a fully electric drivetrain, delivering on our brand vision of being the new standalone electric performance brand."
600 Horsepower and 150 Kilometres of Electric Mobility
Polestar 1 is described as a performance electric hybrid equipped with an all-new dual electric motor system driving both rear wheels, connected together by planetary gears and allowing for torque vectoring. The output of both electric motors is rated at 218 horsepower and, when driven in "Pure" mode, Polestar 1 is a rear-wheel-drive electric performance car with a range of up to 150 kilometres. Driving the front wheels is the four-cylinder Drive-E engine from Volvo. The combined power output of the internal combustion engine and the electric motors is 600 horsepower and 738 pound-feet of torque.
Thomas Ingenlath, Chief Executive Officer of Polestar, continued; "The Polestar 1 is a performance electric hybrid, but with the longest pure electric range of any hybrid car in the world, we consider it an electric car with support from an internal combustion engine. All future cars from Polestar will be electric performance vehicles, but the Polestar 1 bridges today's technology with the future, offering the perfect drivetrain for a Grand Touring Coupé that's likely to be used over longer distances as well as shorter, faster, enjoyable journeys."
Suspension by Öhlins
Polestar has a long history of working with supplier Öhlins to develop suspensions for its previous Volvo-based performance cars. For Polestar 1, Öhlins has developed a new Continuously Controlled Electronic Suspension (CESi) where each shock absorber is fitted with a new electronic valve that constantly monitors driver inputs and road surface conditions, reacting in two milliseconds, to immediately change the ride characteristics according to road conditions.
For the first time on an Öhlins suspension, the driver can also make changes to the suspension settings within the car, constantly able to tailor the chassis damping and ride quality to their own requirements. Polestar 1 is also equipped with six-piston brake callipers and 400-millimetre discs manufactured by supplier Akebono.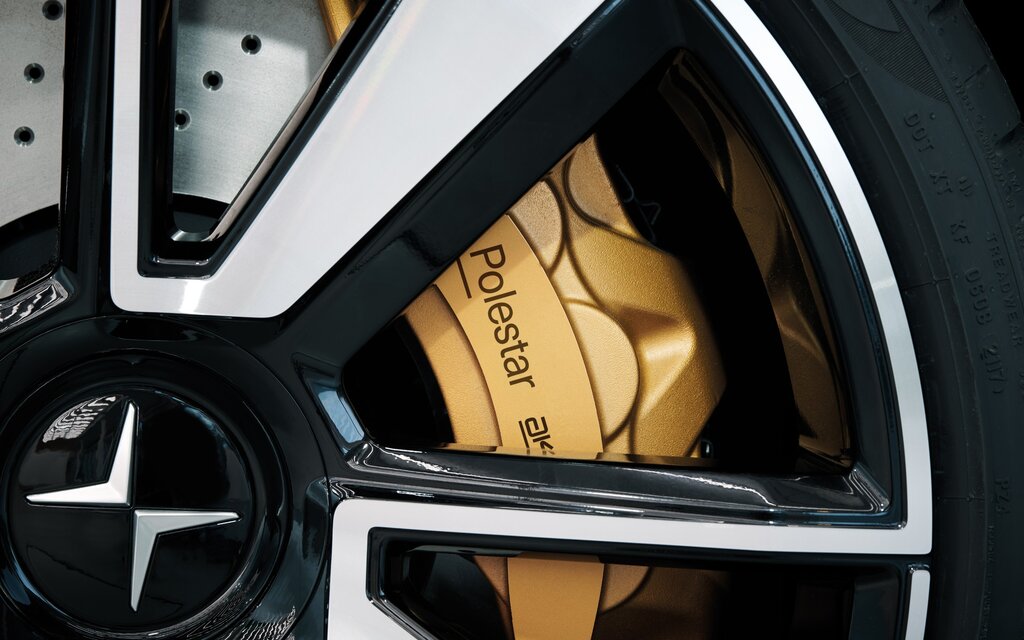 "Most electric cars are fast—that's a product of the attributes of an electric motor. However, for Polestar, performance is far more holistic than just straight-line speed. It's about acceleration, of course, but it's also about cornering, braking, suspension control, chassis feedback and steering feel. This is what Polestar calls Progressive Performance," said Thomas Ingenlath.
The Next Chapter: Polestar 2 and Polestar 3
The low-volume Polestar 1 performance hybrid will be the first car built by the brand and it will be followed by two other vehicles featuring fully-electric powertrains. Polestar 2 is currently in the engineering phase and will enter production in 2019. It will be a midsize, battery-electric vehicle that will be produced in larger numbers than Polestar 1 and will be a direct rival to the Tesla Model 3, while Polestar 3, a battery-electric SUV, is in the finishing stages of design and will follow later.
Share on Facebook