2022 Kia EV6 Unveiled With Full Specs and Details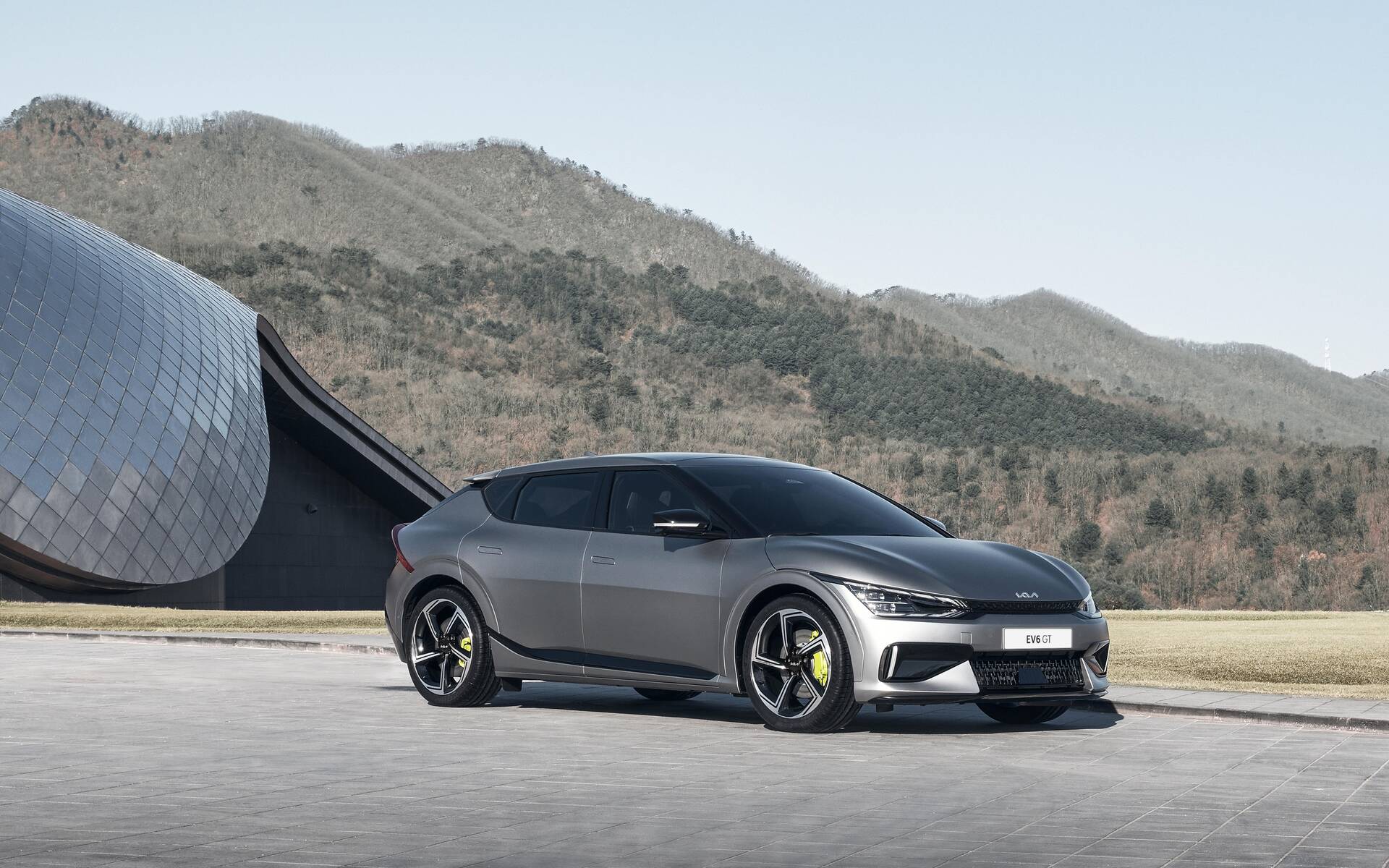 Kia today hosted the world premiere of the all-new EV6, two weeks after explaining the design philosophy and sharing the first official pictures.
It's the first of seven dedicated battery-electric vehicles Kia will launch by 2026 using the new E-GMP platform developed with Hyundai. Can't wait to get your hands on one? Here's what you need to know…
Spacious Crossover
Standing 4,680 mm long, 1,880 mm wide and 1,550 mm tall, the Kia EV6 is positioned somewhere between the Sportage and Sorento, with a lower profile than both and a massive wheelbase of 2,900 mm—identical to the Telluride.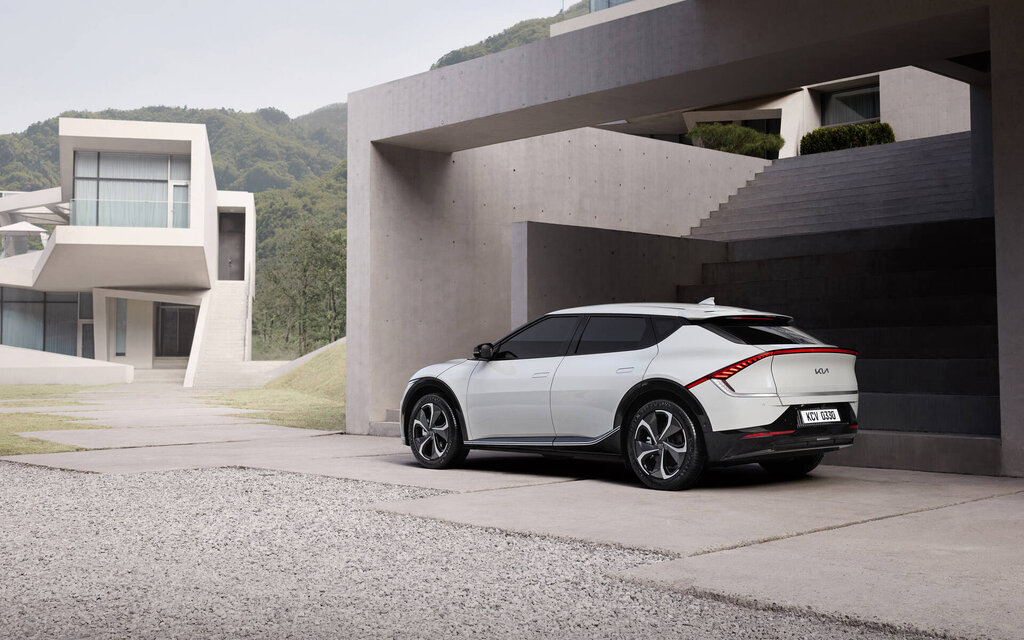 The result is a generous amount of room for passengers, but not so much for cargo. The rear trunk can fit 520 litres, or 1,300 litres with the rear seats folded (note: these are international measures; the actual capacity may differ). Since there's no combustion engine up front, you'll find a 20 litres storage compartment under the hood, which is nice.
Several Configurations
Kia EV6 customers will have a choice of several configurations, starting with a 58-kWh or 77.4-kWh high-voltage battery, plus single-motor RWD or dual-motor AWD—exactly like the Hyundai IONIQ 5.
More specifically, the EV6 with the smaller battery uses a 125-kW (168-hp) rear motor. AWD variants add a front motor for a total output of 173 kW (232 hp). Acceleration from 0-100 km/h takes 6.2 or 5.2 seconds depending on the drivetrain.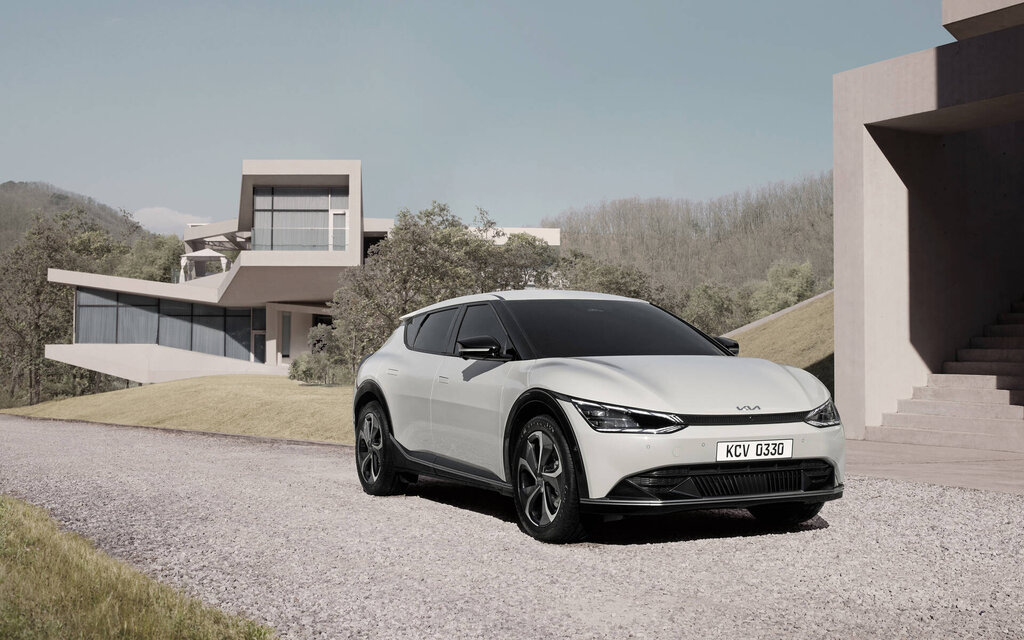 When fitted with the larger battery, the EV6 gets a more powerful rear motor rated at 168 kW (225 hp). With AWD, the dual-motor setup delivers a combined 239 kW (321 hp).
But wait, the most exciting part is coming up. A performance variant called EV6 GT serves up 430 kW (577 hp) and 546 lb-ft of torque, enabling 0-100 km/h sprints in a mere 3.5 seconds—just as quick as the sportiest Ford Mustang Mach-E model—and a top speed of 260 km/h. An electronically controlled limited-slip differential is also included to enhance handling in all conditions.
Two-way Charging
Right now, the Kia EV6 is announced with a range of up to 510 km (RWD and 77.4-kWh battery) based on the WLTP standard that's used around the globe except in North America. Our figure will be slightly less impressive, but still well above 400 km. Unfortunately, the available range for other configurations has yet to be specified.
The EV6 is compatible with 400V and 800V fast-charging stations and doesn't require additional components or adaptors. In the best scenario, you can expect to charge the battery from zero to 80 percent of its capacity in just 18 minutes, with less than 4.5 minutes required to get roughly 100 km back.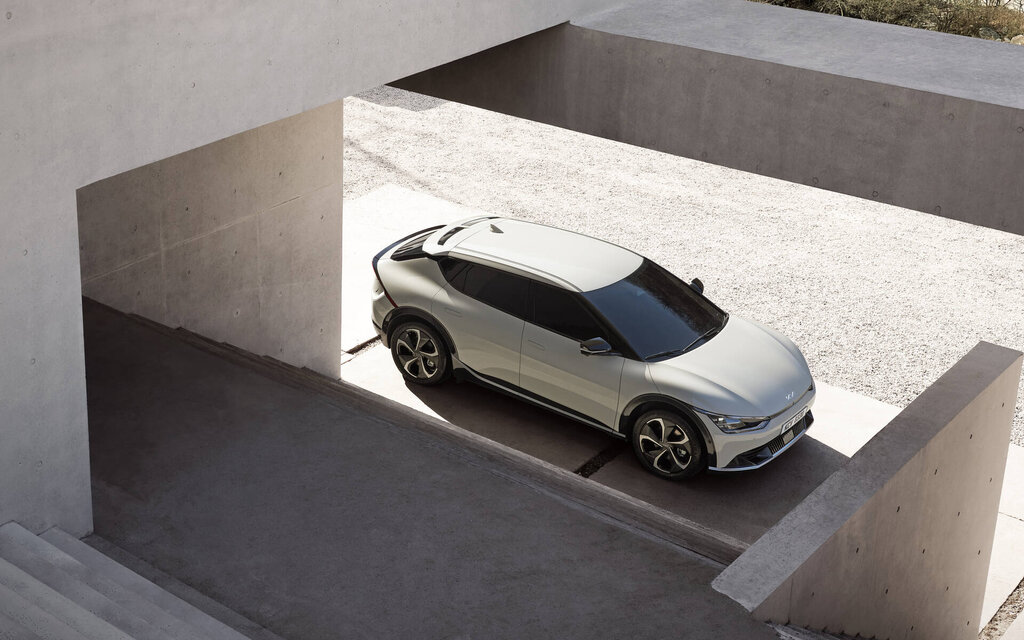 Interestingly, when the battery has 35 percent charge or more, the Kia EV6 can tow loads of up to 1,600 kg. A special vehicle-to-load function means you can use its energy (up to 3.6 kW) to run another device, like a 55-inch TV and medium-sized air conditioner unit for up to 24 hours. The system can even be used to charge another EV.
As for winter performance, which is crucial in Canada, a next-generation heat pump recuperates lost energy from the cooling system. Consequently, at temperatures of -7 degrees, you will still have about 80 percent of the range you'd normally get when it's 25 degrees in the summer.
Coming Soon
The 2022 Kia EV6 will be manufactured in South Korea and sold in global markets from the second half of 2021. Further details about the Canadian market, including prices, will be revealed closer to launch.
By the way, Kia aims for EVs and hybrids to account for 40 percent of its total sales by 2030, equal to 1.6 million units annually.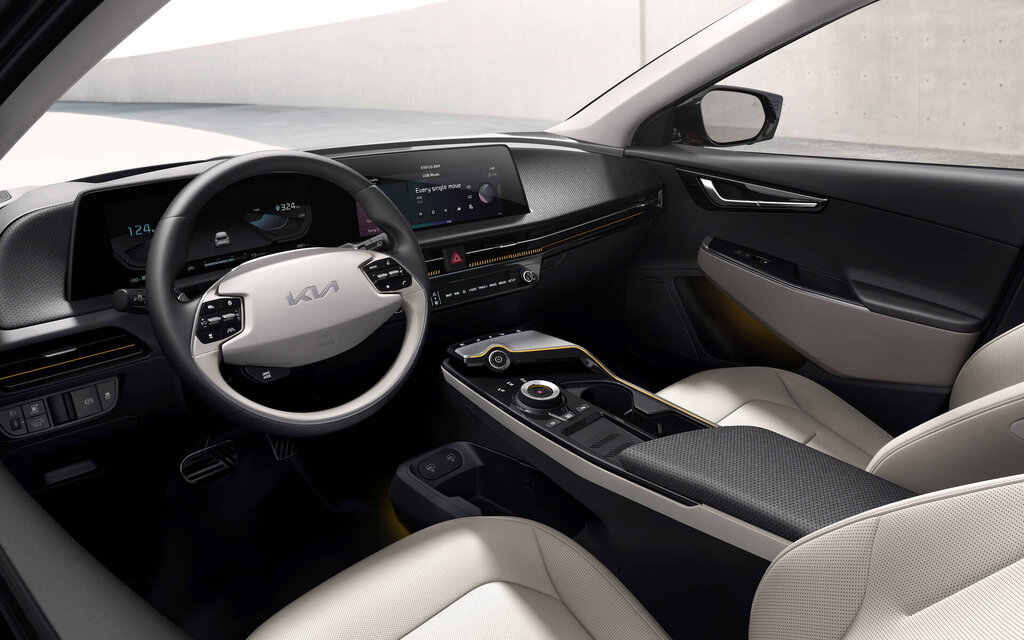 Share on Facebook