Kia EV9 Concept Debuts in L.A., Previews Large Electric SUV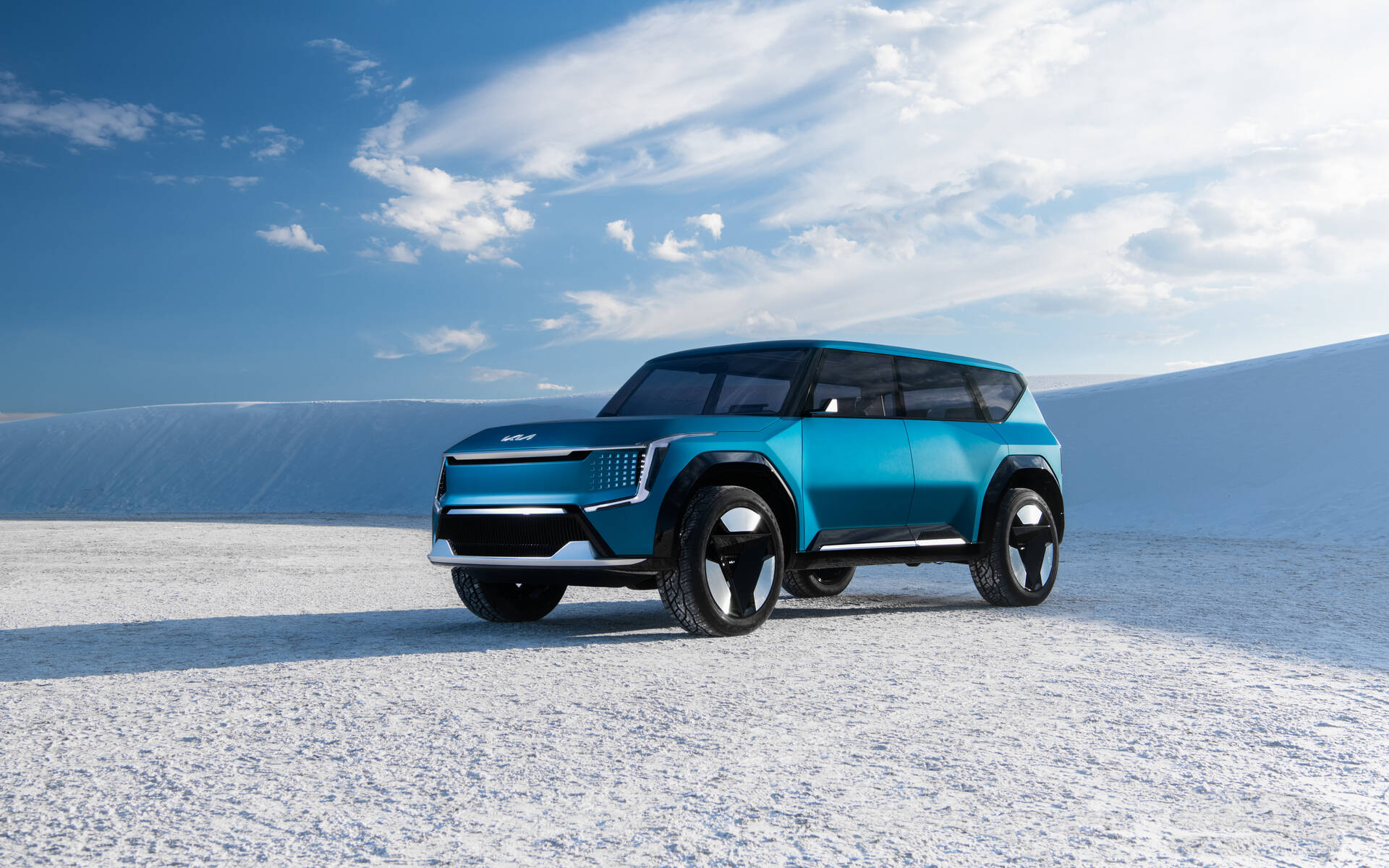 Kia's radical EV9 concept made its public debut today at the 2021 Los Angeles Auto Show, previewing a future large electric SUV from the Korean brand that will slot above the EV6.
Based on Electric Global Modular Platform (E-GMP), the EV9 is similar in size to the Kia Telluride. It's wider (2,055 mm vs. 1,990 mm), taller (1,790 mm vs. 1,759 mm) and has a longer wheelbase (3,100 mm vs. 2,900 mm), but overall length is shorter (4,930 mm vs. 5,000 mm).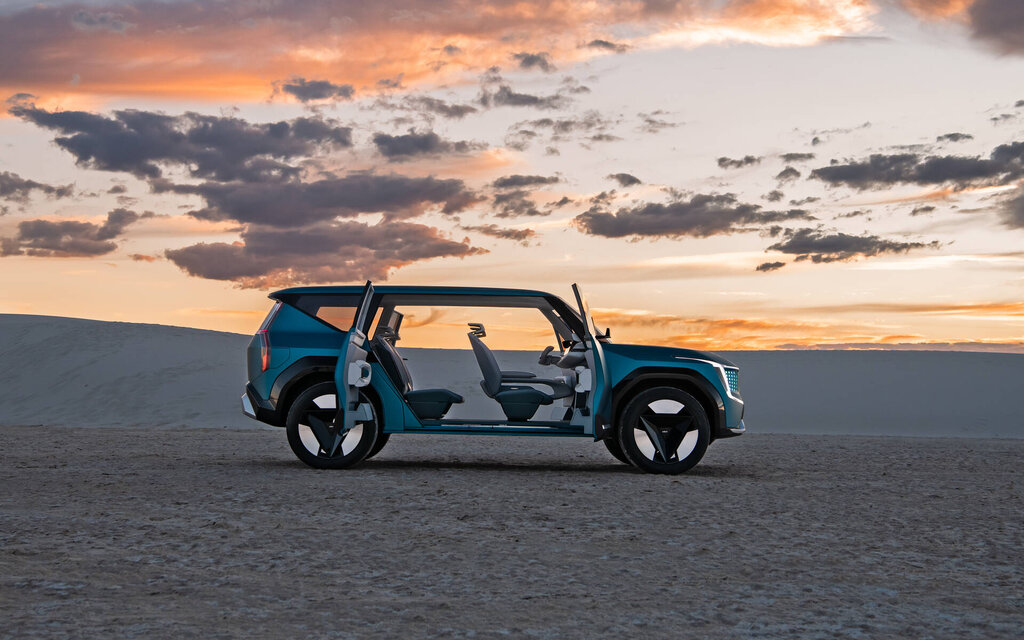 Kia designers aimed to emphasize the versatility and adventurous spirit of the EV9 with contrasting body cladding on the rocker panels and wheel arches. A panoramic roof is also included. The "Tiger Nose" grille has been reinterpreted for EVs of the future and, interestingly, the hood vent duct area is utilized as a solar panel that helps recuperate some of the electric energy that the EV9 uses.
While Kia didn't provide battery specs, range is estimated at 300 miles (483 kilometres). The EV9 also features ultra-fast charging technology with a 350-kW charger that allows the battery to replenish energy from 10-80 percent in 20-30 minutes.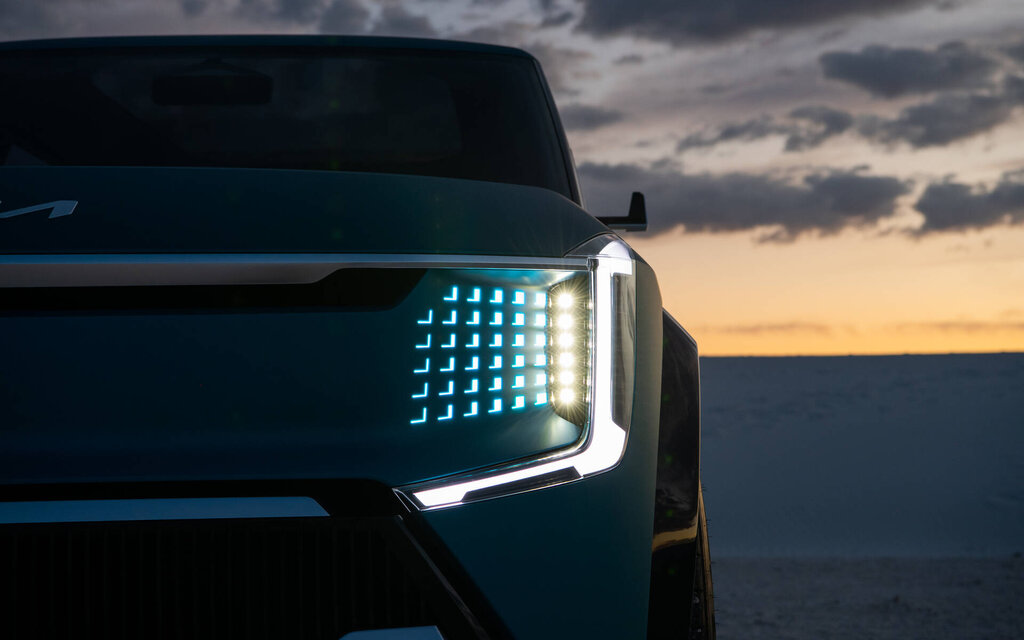 Interior Modes
Inside, the clean-looking dashboard features an interactive 27-inch ultra-wide display. There are no physical buttons anywhere. Furthermore, Kia has come up with three interior modes that capture different journey situations and requirements.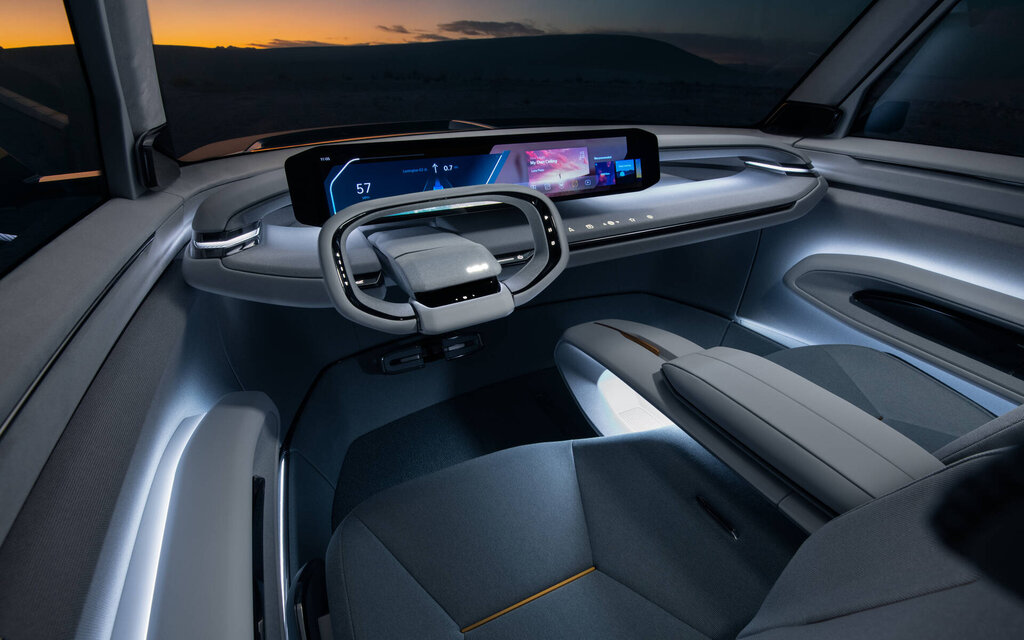 Active Mode is when the EV9 is on the move, making sure the driver and passengers have an optimal driving experience. When stopped, Pause Mode modifies the interior space to be more akin to a first-class lounge. The seats switch around to enable occupants seated in the first row and third row to face each other. The second-row seats fold down and become a table.
Another stationary mode is Enjoy Mode, which transforms the cabin into a downtime breakout space by turning around the three-row seat configuration and opening the tailgate. 
Recycled Materials
Looking for sustainable materials to help reduce greenhouse gas emissions, Kia chose recycled fishnets to create the flooring of the EV9, while seat fabric is made from recycled plastic bottles and recycled wool fibres.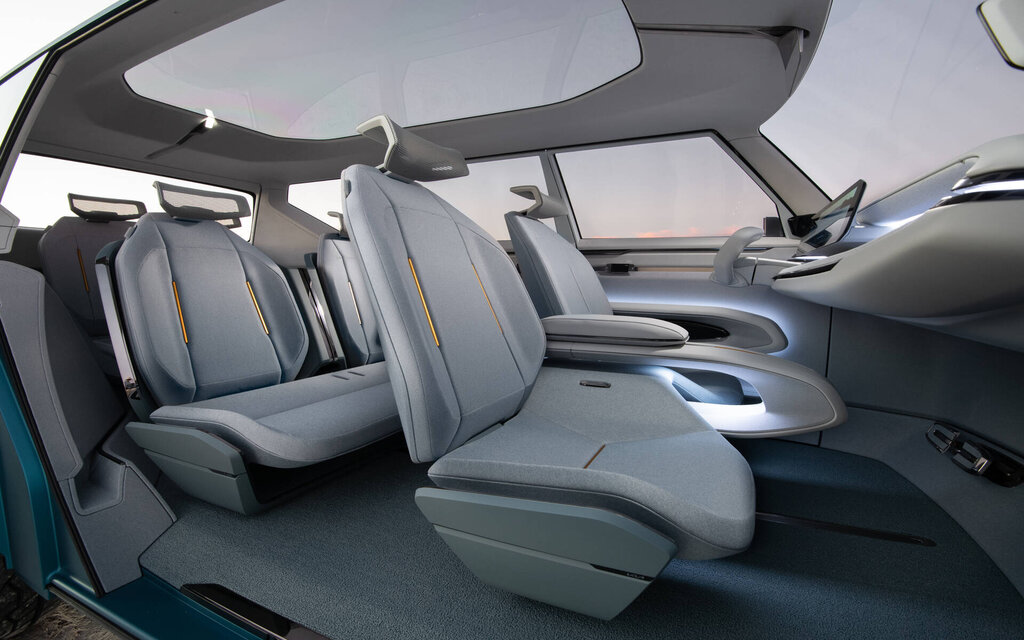 Also, vegan leather is used throughout the interior space. As a matter of fact, Kia plans to gradually reduce the use of animal leather in all its vehicles.
Look for the production-spec Kia EV9 to debut sometime next year. More information about the powertrain will be revealed at that time.
Share on Facebook