2022 Hyundai
IONIQ 5

: AWD Electric Crossover for a New World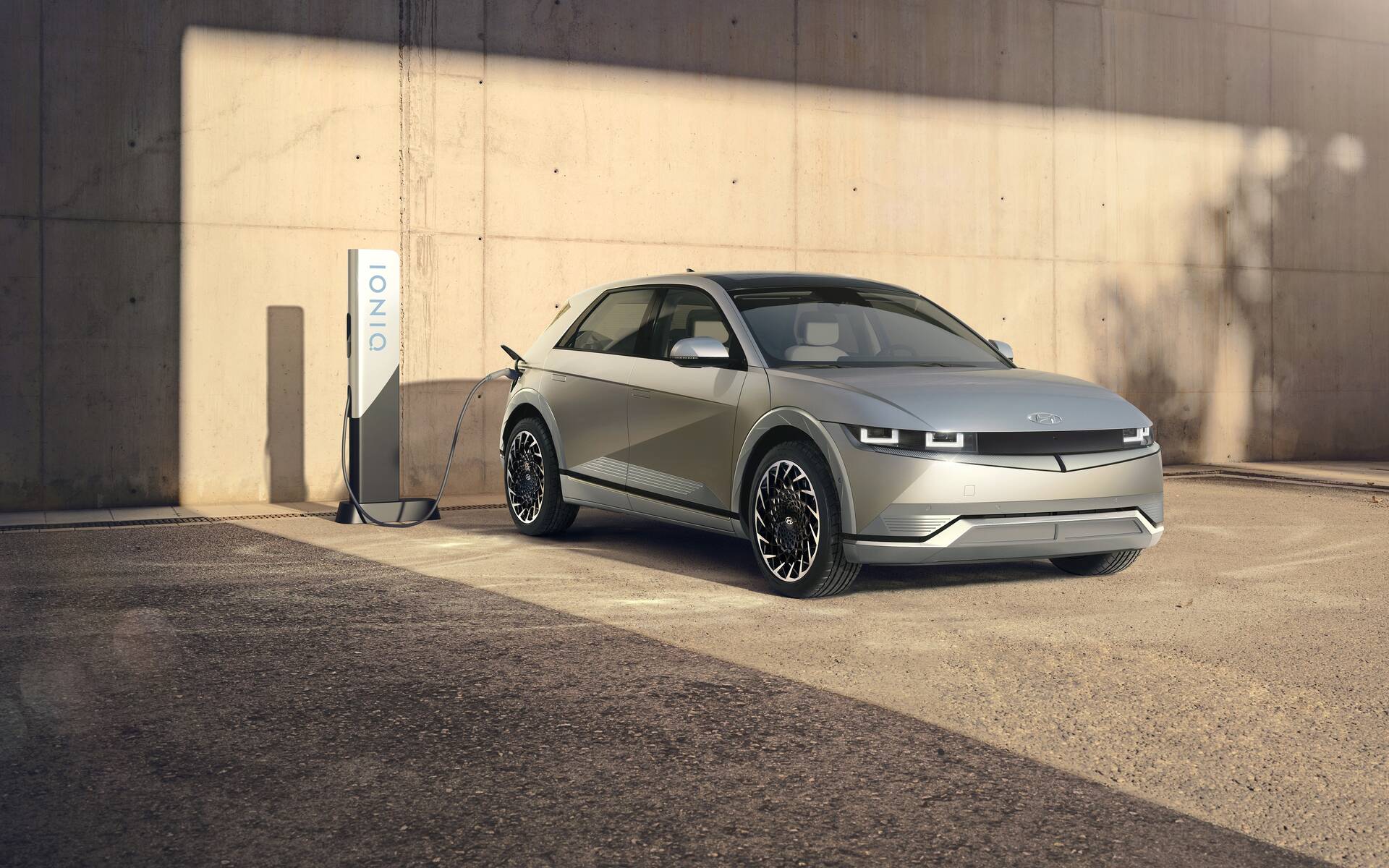 Hyundai is taking its EV offensive to the next level with the introduction of the all-new 2022 IONIQ 5, a fully electric crossover built on a dedicated platform and full of promise.
Slated to go on sale in Canada as early as this year, the production model is largely inspired by the Hyundai 45 concept first seen at the 2019 Frankfurt Auto Show.
The IONIQ 5 has retro charms and futuristic looks all at once. It stands out from other modern EVs—and the entire Hyundai lineup—with angular lines and pixel-shaped headlights and taillights.
"Delivering a new mobility experience for the next generation—that was our mission from day one," explained Hyundai's global head of design Sangyup Lee during an exclusive presentation which The Car Guide attended.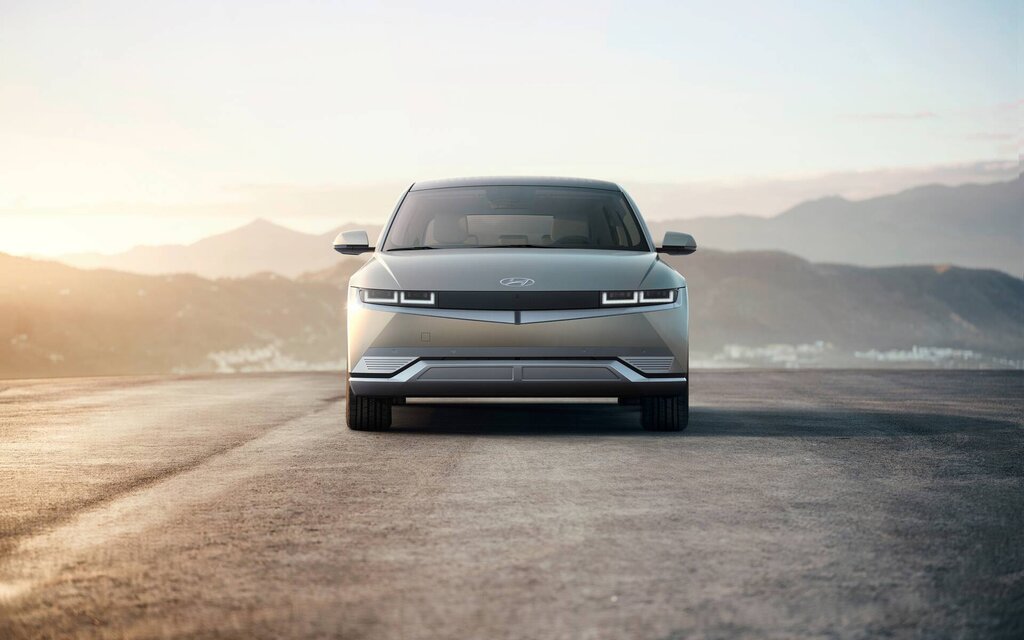 More Than Meets the Eye
While the pictures make it look like the size of a Volkswagen Golf, the new Hyundai IONIQ 5 actually stands 4,635 millimetres long—about the same length as a Hyundai Tucson. And the three-metre-long wheelbase even trumps that of the Palisade. This creates generous interior room, as you can imagine.
The minimalist cabin features environmentally friendly materials and a Mercedes-like, all-digital cockpit. Many of the latest driver assistance features are included, as well, the most advanced being a semi-autonomous system called Highway Driving Assist 2.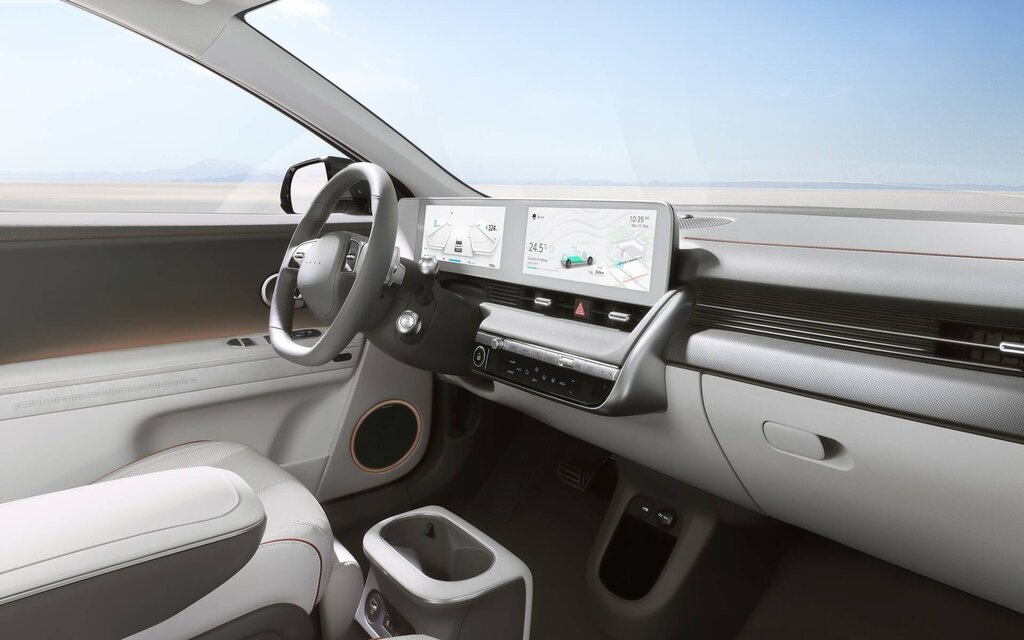 The sliding centre console can be moved 140 millimetres fore and aft to make access easier for rear-seat occupants. It also frees up a ton of space between the driver and front passenger.
One disappointment is the trunk, which can only fit 531 litres of cargo—similar to a Toyota Corolla Hatchback. Clearly, Hyundai's No.1 priority was passenger space. On the plus side, the trunk's opening is designed for easy loading and unloading.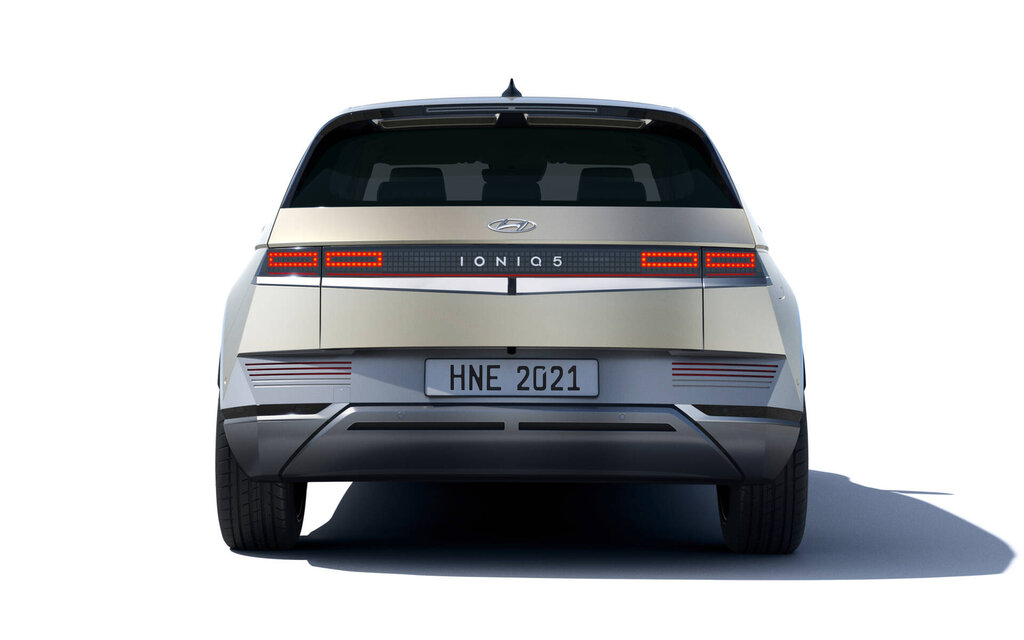 AWD Performance
Built on the Korean automaker's new Electric-Global Modular Platform (E-GMP), the IONIQ 5 comes standard with a 58-kWh battery or, optionally, a 72.6-kWh battery.
While we don't have the exact numbers yet, Hyundai claims the long-range variant achieves about 470-480 kilometres of zero-emission driving based on the WLTP test cycle. We expect the range estimate by the EPA and Natural Resources Canada to be a bit more pessimistic than that, probably somewhere in the vicinity of 400 kilometres.
The base IONIQ 5 is a single-motor EV with rear-wheel drive. Others get a second motor that makes for an AWD setup with extra juice—think up to 301 horsepower and 446 pound-feet of torque, or enough to sprint from 0-100 km/h in 5.2 seconds.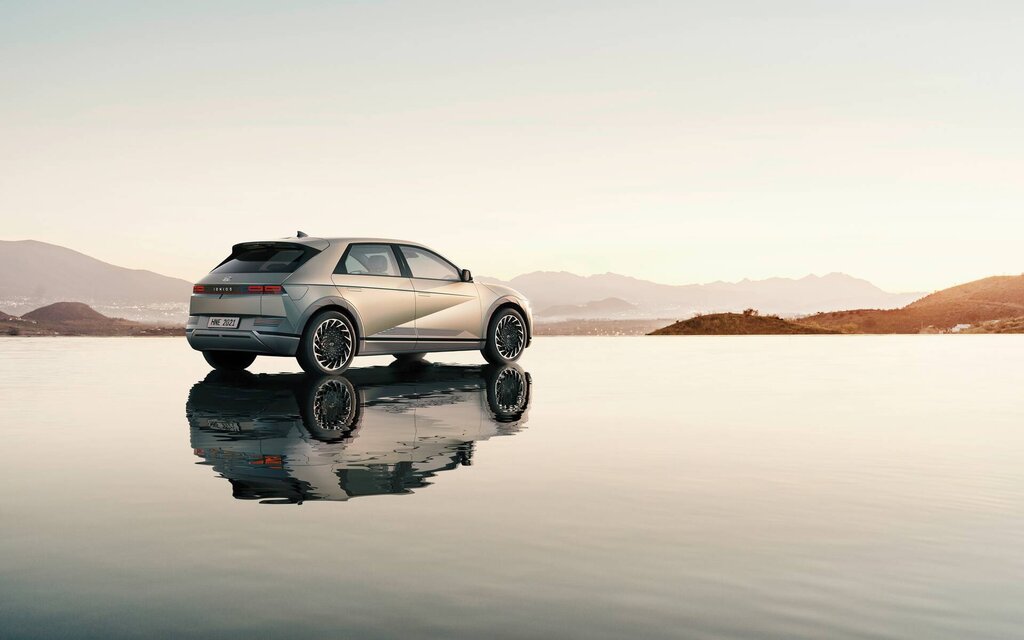 As for charging, the Hyundai IONIQ 5 is compatible with 400V and 800V charging stations. Using tomorrow's 350-kW fast chargers, it will go from 10-80 percent charge in just 18 minutes.
Interestingly, the E-GMP's newly developed Integrated Charging Control Unit enables a vehicle-to-load function that can supply up to 3.5 kilowatts of power and operate a medium-sized air conditioner unit and a 55-inch television for up to 24 hours. The system can even be used to charge another EV.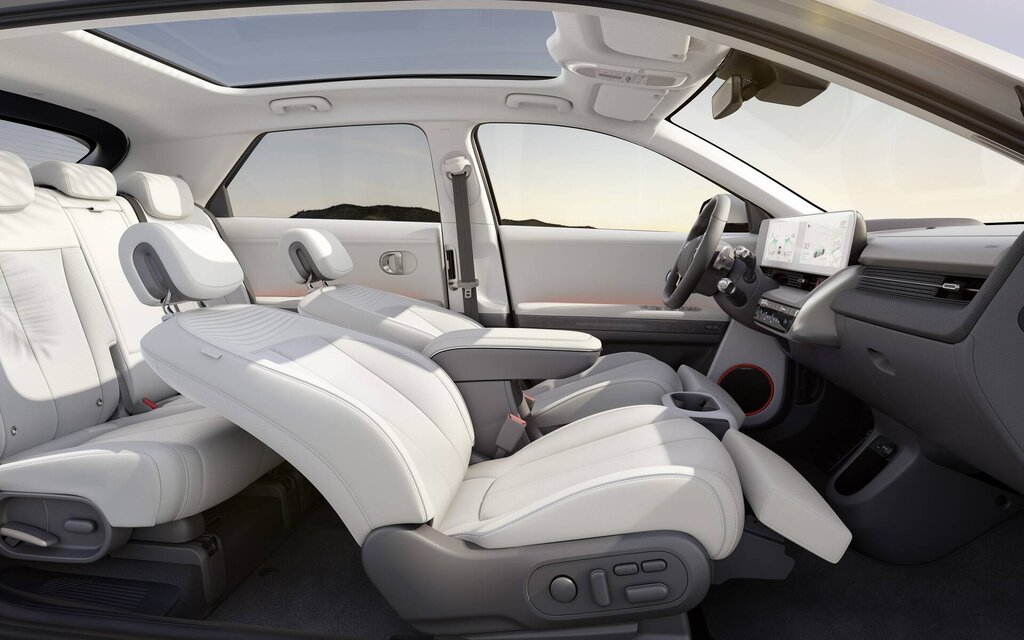 New Hyundai Sub-brand
IONIQ has been around for over three years now, though it used to designate a car offering hybrid, plug-in hybrid and electric powertrains.
As previously reported, Hyundai will turn it into a new sub-brand for future EVs, starting with the IONIQ 5 crossover. It's kind of like what Toyota has done with the Prius, which has spawned a few distinctive body styles and variants. Expect additional IONIQ vehicles to pop up in Hyundai showrooms in the coming years.
The 2022 Hyundai IONIQ 5 will hit the Canadian market in the second half of 2021. As usual, pricing will be announced closer to launch, so stay tuned.
Share on Facebook