2022 Hyundai
IONIQ 5

Specs, Range Announced for Canada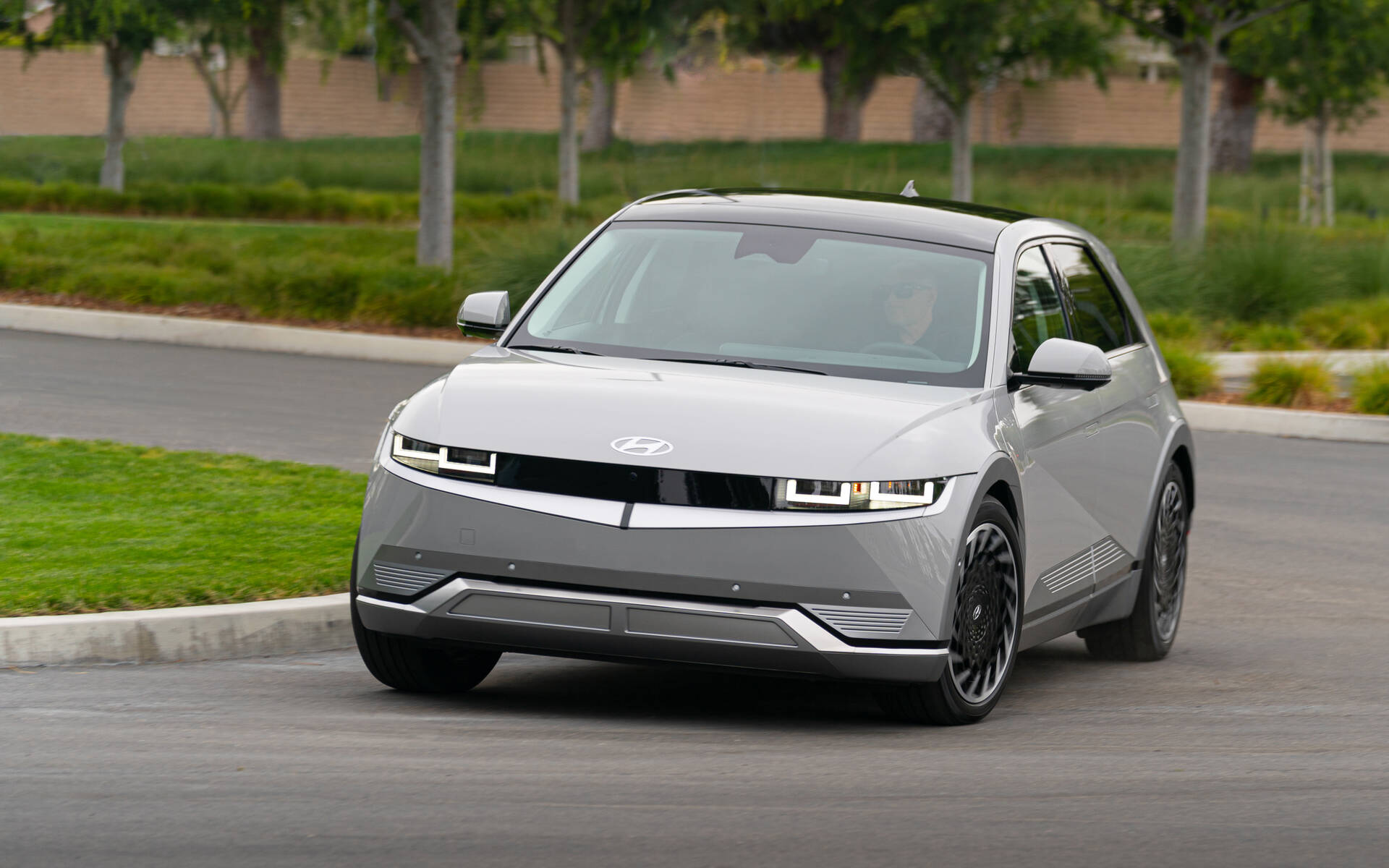 Hyundai Canada has shared new details about the highly anticipated 2022 IONIQ 5, its next-generation, long-range electric vehicle.
Most importantly, The Car Guide has learned that the compact crossover will be able to travel up to 480 kilometres with a full charge when equipped with the available, higher-capacity battery.
That's fantastic. Remember, when Hyundai introduced the IONIQ 5 in April, it claimed the long-range variant achieves about 470-480 kilometres of zero-emission driving based on the WLTP test cycle, which typically doesn't reflect the reality of North American drivers.
Two Battery Options
Unlike in the U.S. where the IONIQ 5 will be available with a single battery, Canadian customers will have two options: 58 kWh or 77.4 kWh. They will also get to choose between a single-motor RWD variant or a dual-motor AWD variant.
| | |
| --- | --- |
| Model | Range |
| RWD Standard Range | 354 km |
| AWD Long Range | 435 km |
| RWD Long Range | 480 km |
The entry-level IONIQ 5 comes with the smaller battery and RWD exclusively. AWD can only be specified with the larger battery, and range is announced at 435 kilometres. Drivers who want to travel the farthest between charging sessions need to opt for a RWD model equipped with the high-capacity battery.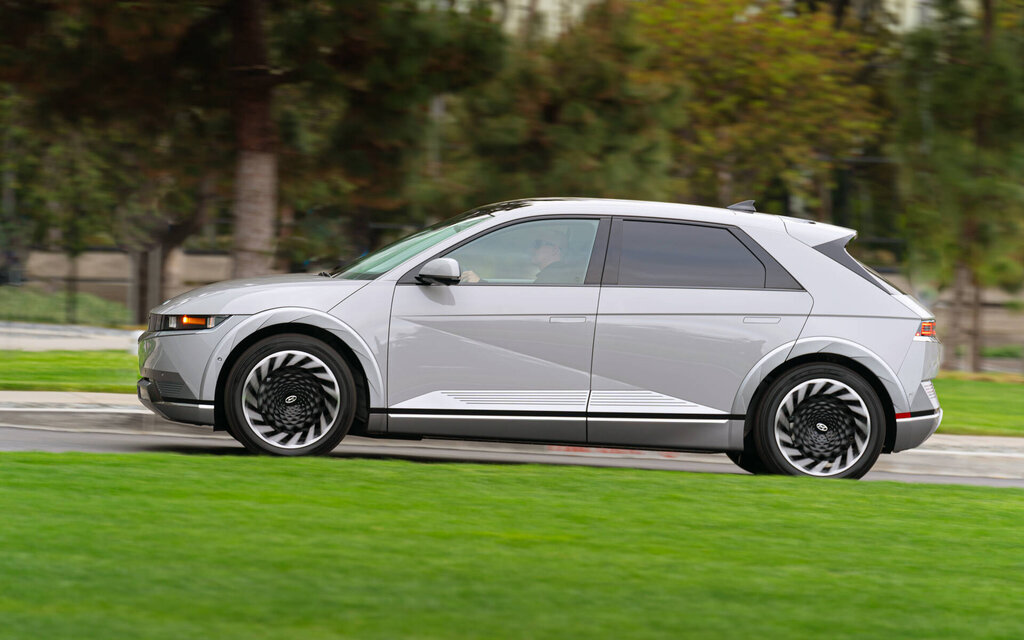 Fast Charging
When it comes to charging, the Hyundai IONIQ 5 is compatible with 400V and 800V charging stations. Using tomorrow's 350-kW fast chargers, it will go from 10-80 percent charge in just 18 minutes.
Whichever battery you select, a vehicle-to-load function can supply up to 3.5 kilowatts of power and operate a laptop, TV or camping gear, for example. There's a 120V power outlet behind the front seats.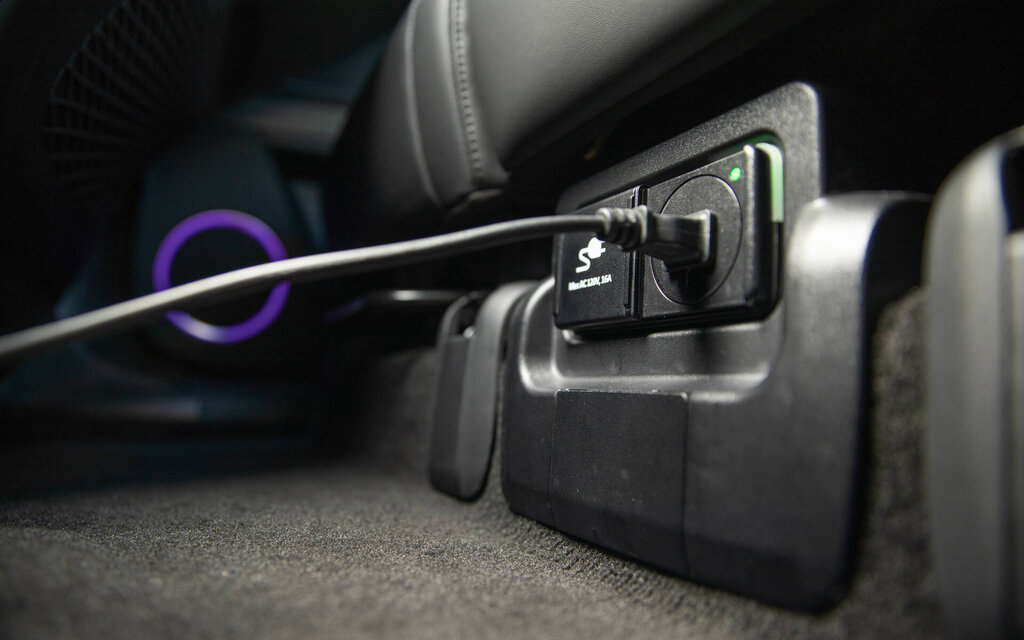 Output
While not primarily designed for sporting driving, the Hyundai IONIQ 5 delivers explosive acceleration—from 0-100 km/h in less than five seconds—thanks to its 320 horsepower and 446 pound-feet of torque when equipped with AWD.
The RWD variant is limited to 225 horsepower and 258 pound-feet of torque since it has only one electric motor. All IONIQ 5 models will have an electronically limited top speed of 185 km/h and a towing capacity of 1,500 pounds.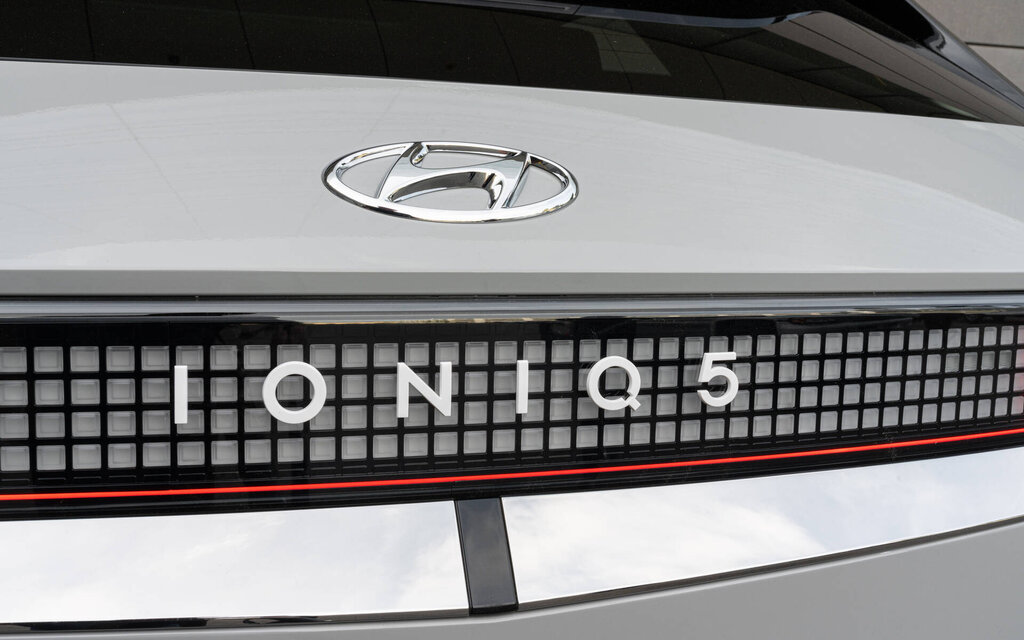 Pricing TBD
Hyundai Canada has yet to announce pricing for the IONIQ 5 lineup. Will it qualify for any of the available EV rebates? That's something we're definitely curious to find out. If it starts at under $45,000, customers in Quebec would be entitled to combined incentives of up to $13,000. Imagine that.
The 2022 Hyundai IONIQ 5 will hit the Canadian market by the end of 2021. It will be followed at some point by the IONIQ 6 midsize sedan and IONIQ 7 midsize crossover.
Share on Facebook