Hyundai Turns IONIQ Into EV Brand, Announces Three Models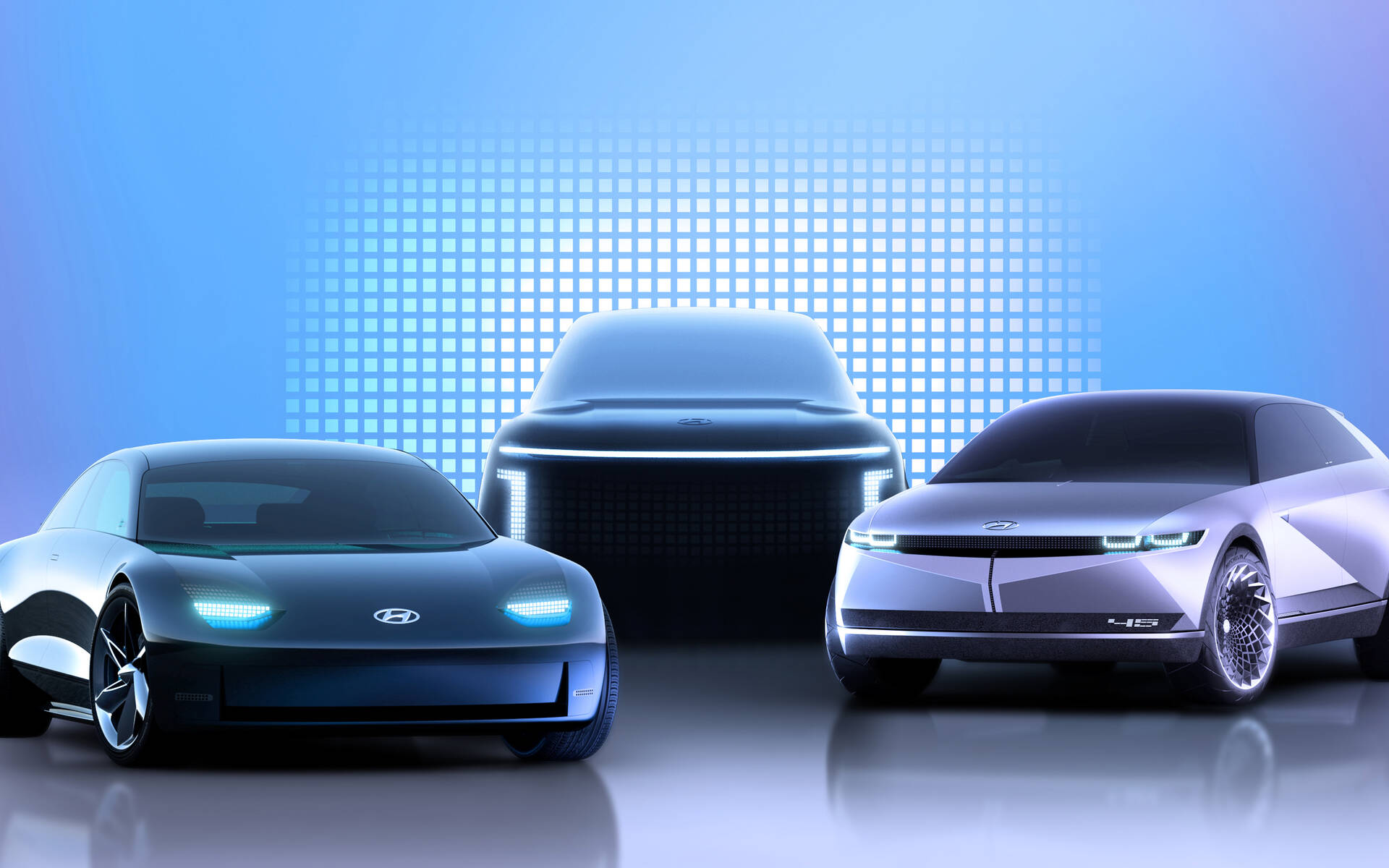 Similar to what it did for luxury vehicles by launching the Genesis brand in 2016, Hyundai has decided to turn an existing product into a standalone brand dedicated to future electric vehicles. We're talking about the IONIQ.
Introduced for the 2017 model year, the IONIQ became the world's first automobile to offer a choice of three electrified powertrain options—hybrid, plug-in hybrid and battery electric—within a single body type.
To mark this new beginning in spectacular fashion, the Korean automaker turned the iconic London Eye into a giant letter "Q" using electric lights just before the official reopening of the famous attraction.
IONIQ 5, 6 and 7
At the same time, Hyundai has confirmed that three new IONIQ models will debut over the next four years with more innovative models to follow. They will be numerically named, with the even numbers used for sedans and the odd numbers for SUVs.
First, we'll see the IONIQ 5 midsize crossover in early 2021. Remember the Hyundai 45 concept at last year's Frankfurt Auto Show? Well, this will be the production version and it will influence the look of ensuing IONIQ models.
Then, in 2022, the IONIQ 6 sedan will arrive based on the sublime Hyundai Prophecy concept which was revealed back in March. It will be followed by the IONIQ 7, a large SUV coming in the first half of 2024.
Hyundai promises that all IONIQ vehicles—to be built on an Electric Global Modular Platform or E-GMP—will feature spacious interiors, ultra-fast charging capability, a retro yet futuristic design as well as technologies and services that integrate in-car and out-of-car experiences for a seamless journey.
"The IONIQ brand will change the paradigm of EV customer experience," said Wonhong Cho, Executive Vice President and Global Chief Marketing Officer at Hyundai Motor Company. "With a new emphasis on connected living, we will offer electrified experiences integral to an eco-friendly lifestyle."
Ultimately, the IONIQ brand will help Hyundai achieve its emissions and clean mobility goals. The company expects to sell one million electric vehicles and grab a 10-percent market share by 2025.
Share on Facebook