All-new Kia EV6 Takes Kia Design, Technology in Fantastic Direction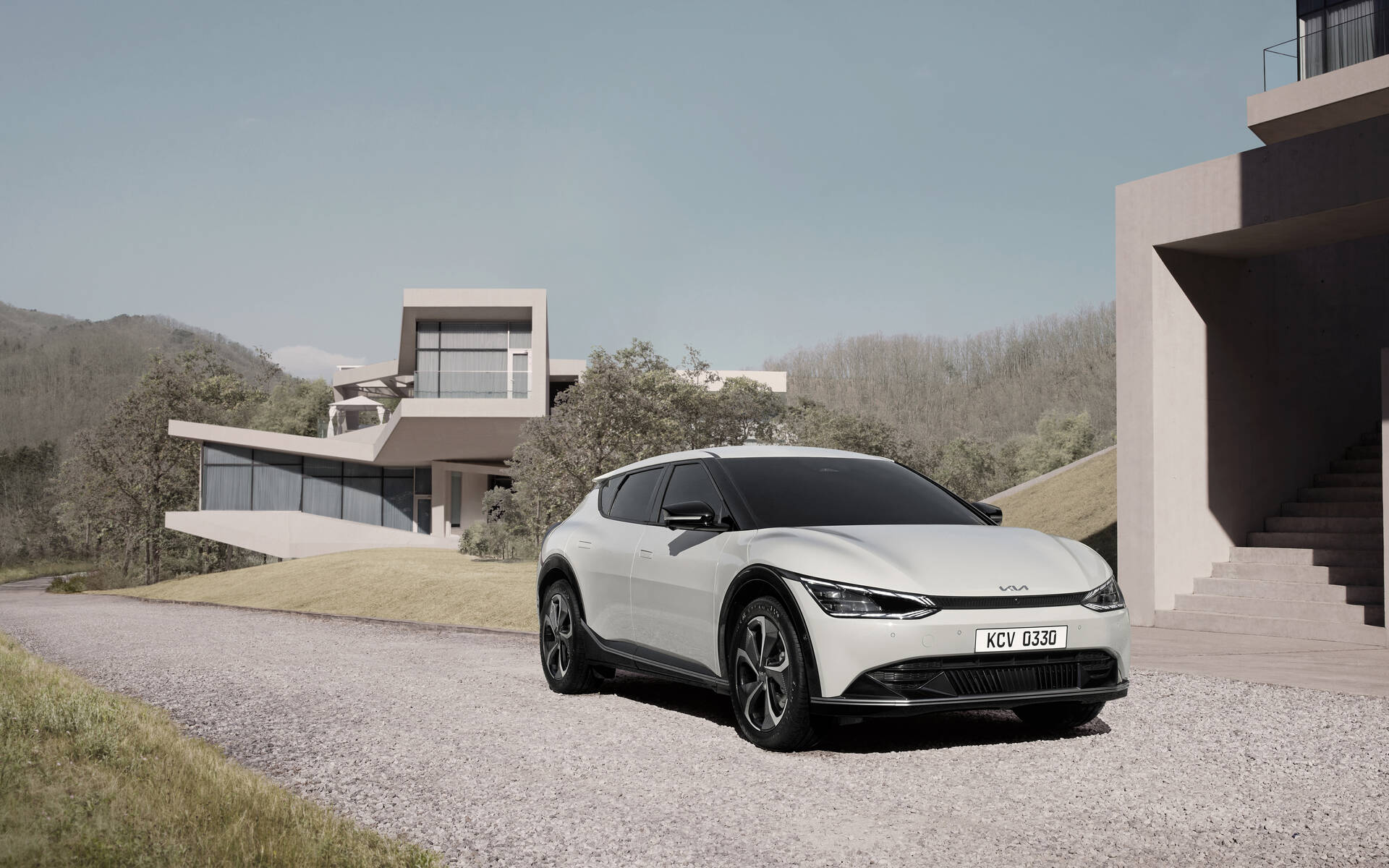 Kia has just unveiled the highly anticipated EV6, which takes the brand's styling in a new direction, not just for electric vehicles but also conventionally powered models.
It's the work of Karim Habib, the Lebanese-born Canadian who grew up in Montreal and now serves as head of design at Kia.
The EV6 embodies the concept of "Opposites United" which is based on five key design pillars: "Bold for Nature," "Joy for Reason," "Power for Progress," "Technology for Life," and "Tension for Serenity."
Quite a Sight
At first glance, the vehicle does look bold, powerful and full of tech. And upon closer inspection, you'll notice some of the ways opposites are united, like the combination of angular and curved surfaces, or the uniquely shaped taillights that connect the rear wheel arches.
The A- and B-pillars are blacked out, while the C-pillars don't go all the way up, which gives the impression of a floating roof and makes the EV6 look like it's moving, even when standing still. As far as we're concerned, the exterior design is a real success.
"As Kia's first dedicated electric vehicle, the EV6 shows progressive, human-centered styling and the power of electricity," Karim Habib says. "We firmly believe the EV6 will make a strong statement in today's electric-car segment. With this model, our goal was to create a powerful, distinctive design that combines sophisticated technological elements, rich and pure proportions and unique interior space in a futuristic EV package."
As mentioned above, the EV6 design will set the tone for all Kia products going forward including both electric and gasoline vehicles. By the way, it's based on the new Electric Global Modular Platform (E-GMP) jointly developed with Hyundai, which we largely covered in a previous story.
Clean and Roomy Cabin
The "Opposites United" concept is further expressed by the interior layout where cutting-edge technology—check out the huge curved display or the rotary gear selector—combines with more traditional-looking elements.
Habib says material selection will expand beyond the usual leather, metal, plastic and wood. The EV6 utilizes recycled fibres and recycled plastics, which provide different textures and contrasts occupants will enjoy.
Unfortunately, technical details about the Kia EV6 will be announced at a later date. This includes power and range, of course. The company has not even revealed when we should expect to see the vehicle in showrooms. As always, keep following The Car Guide for more information.
Share on Facebook