This Big Ford Mustang, F-150 Engine Rumour Has Us Excited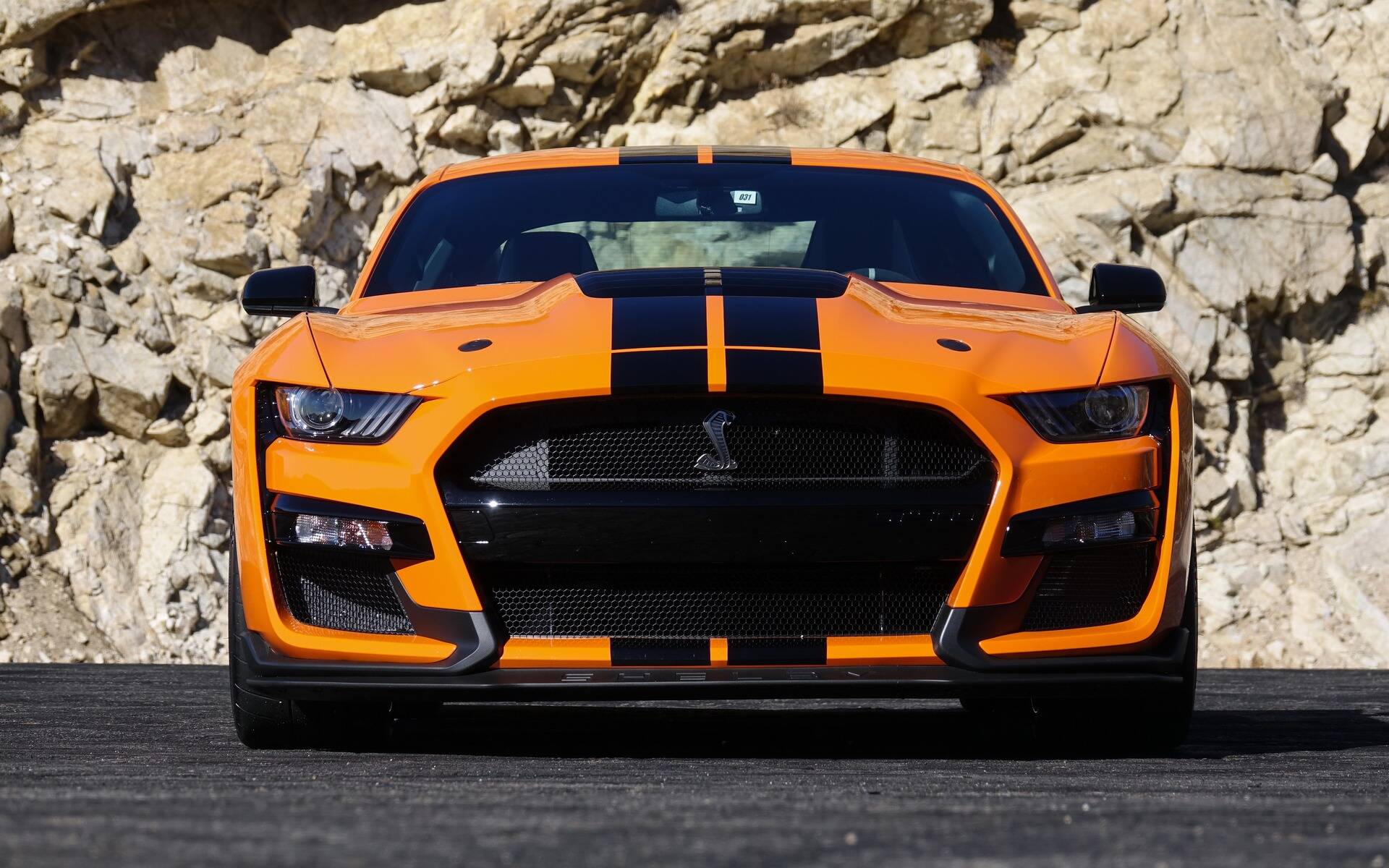 While Ford's new CEO Jim Farley is talking about future electric vehicles that would cost as little as $20,000 USD (approx. $26,000 CAD), the company's two most iconic models are grabbing our attention this week for a completely different reason.
More specifically, the Ford Mustang coupe and F-150 pickup are reportedly set to gain a 6.8-litre engine option in 2022.
The information comes from Unifor president Jerry Dias through the Windsor Star. It comes on the heels of a new three-year agreement between the union and the automaker, which includes the production of electric vehicles in Oakville. Five models will be built there from 2025-2028.
Ford, of course, has not yet made an official announcement regarding a 6.8-litre engine, which would be assembled at the Windsor engine plant. Dias did not provide further details, either.
Remember, 2022 is the year the seventh-generation Mustang is scheduled to make its debut (as a 2023 model). Will we get something even more hardcore than the supercharged 5.2-litre Predator V8 that currently unleashes 760 horsepower in the 2020 Mustang Shelby GT500?
Meanwhile, the fourteenth-generation F-150 will go on sale later this fall with a selection of six engines, including a new hybrid powertrain, but let's not forget that a more ferocious Raptor will follow within a year or two. Rumour has it that this model will generate more than 700 horsepower in a direct response to the Hellcat-powered Ram 1500 TRX, which is rated at 702 horsepower.
Interestingly, the 7.3-litre Godzilla V8 found in the new Ford Super Duty pickups is also built in Windsor. A downsized version is a definite possibility, although with 430 horsepower and 475 pound-feet of torque engineers would have to include some form of forced induction. 
Share on Facebook