2021 Ford F-150 Hybrid Rated at Under 10 L/100 km
The specs for the all-new 2021 Ford F-150 were finally announced a couple of weeks ago including power, torque, payload and towing capacity. Now, we know how much fuel it burns as calculated by Natural Resources Canada. And this goes for the first-ever F-150 Hybrid, too.
Before going any further, it's a good idea to provide a little perspective. The entry-level model powered by the naturally aspirated 3.3-litre V6 engine averages 11 L/100 km in 4x2 configuration and 11.7 L/100 km in 4x4 configuration 4x4—essentially the same ratings as in 2020.
The F-150 Hybrid 4x4 with PowerBoost, which combines a turbocharged 3.5-litre EcoBoost V6 with a 35-kW electric motor, is obviously more fuel-efficient than that, but maybe not as efficient as some would have hoped. That's because this model is more about power (430 hp) and torque (570 lb.-ft., a new high for F-150 trucks).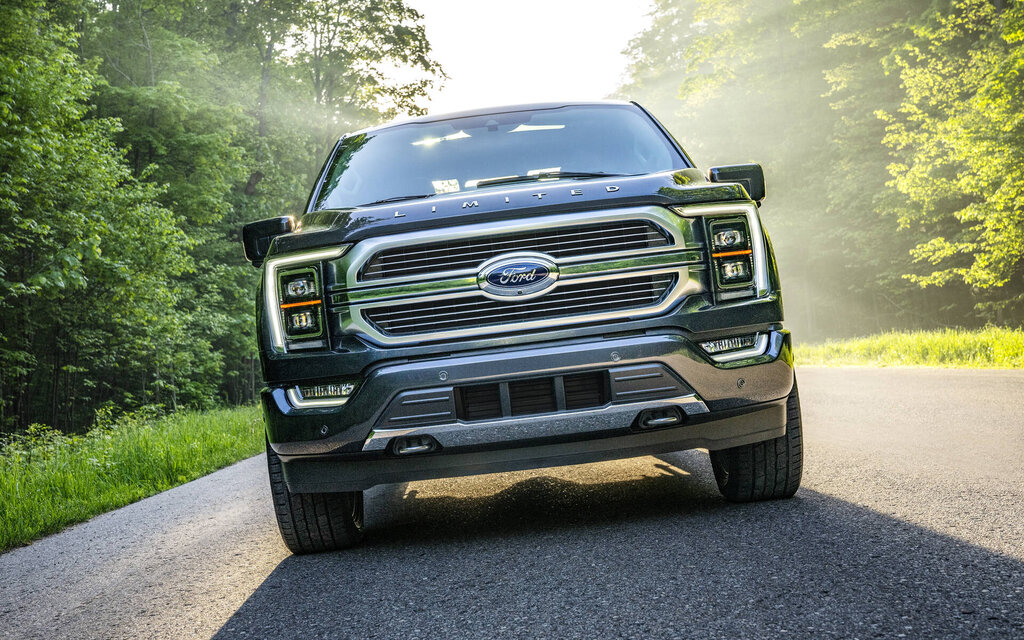 Anyhow, its official fuel consumption rating is 9.8 L/100 km. Considering the 116-litre gas tank, the F-150 Hybrid offers a total range of nearly 1,200 kilometres in ideal conditions.
By the way, the 3.0-litre diesel-burning F-150 Power Stroke (250 hp, 440 lb.-ft.) also achieves 9.8 L/100 km. It's less frugal than the hybrid variant around town, naturally, but it makes up for it on the highway.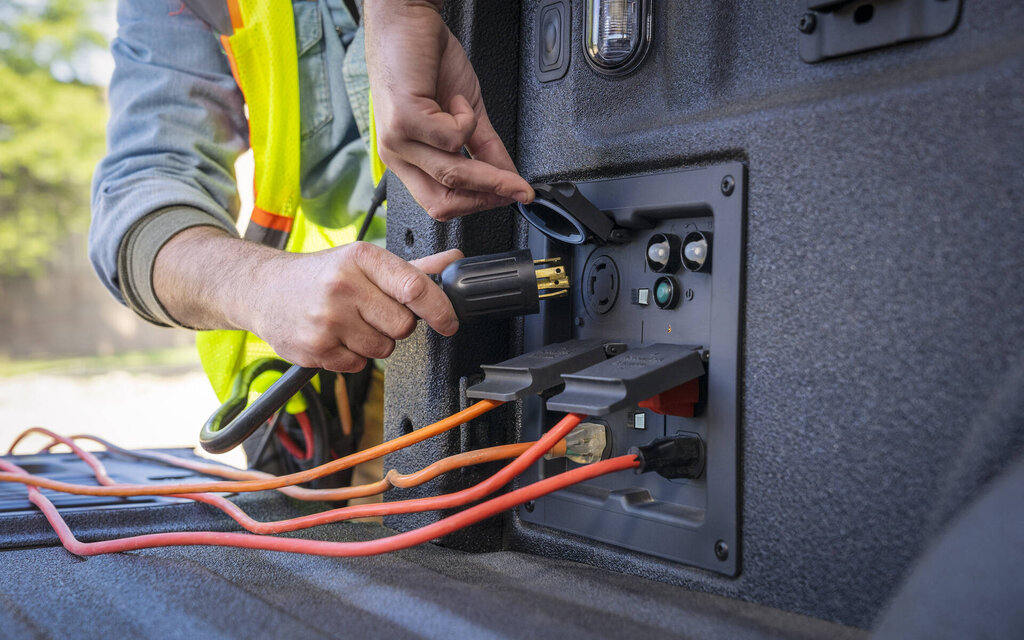 If you plan to buy a Ford F-150 Hybrid, regardless of trim level, remember it has a payload of 2,120 pounds and a towing capacity of 12,700 pounds. These numbers don't come close to matching the standard 3.5-litre EcoBoost (3,250 lb. and 14,000 lb., respectively). However, a cool extra is the on-board generator offering 2.4 kilowatts of standard power and an available 7.2 kilowatts—enough to power 28 average refrigerators.
We're still awaiting Canadian pricing details for the 2021 Ford F-150, which is due to hit the market by the end of the year. Keep following The Car Guide for more information when it becomes available.
Watch: A preview of the Ford F-150 EV
Share on Facebook