Ford
Mustang Mach-E

, F-150 Named 2021 Green Vehicles of the Year
Since there's no Los Angeles Auto Show this month, the traditional awards ceremony hosted by U.S. magazine Green Car Journal took place virtually on Tuesday.
The winners were selected by a highly respected jury comprised of energy and environmental leaders including Jean-Michel Cousteau, president of Ocean Futures Society, as well as celebrity auto enthusiast Jay Leno.
First, the all-electric Ford Mustang Mach-E was honoured with the coveted 2021 Green Car of the Year title. This electric crossover based on the legendary muscle car is available in five trim levels and with a choice of two batteries. The standard battery boasts a capacity of 75.7 kWh and offers a range of 370 kilometres, while the long-range variant has a capacity of 98.8 kWh and is good for 482 kilometres. When using a DC fast-charging station with up to 150 kW of power, the Mach-E will charge from 10-80 percent in 38 minutes.
You like power, too? The GT Performance Edition available in the spring of 2021 promises to deliver 459 horsepower and 612 pound-feet of torque, sending you from 0-100 km/h in about 3.5 seconds. No other production Mustang is quicker than that, by the way.
Ford also won the 2021 Green Truck of the Year award with the F-150 Hybrid, which is the biggest addition to the 14th-generation F-150 introduced this summer. PowerBoost technology combines a turbocharged 3.5-litre V6 with a 35-kW electric motor to generate 430 horsepower and 570 pound-feet of torque—a new high for F-150 trucks.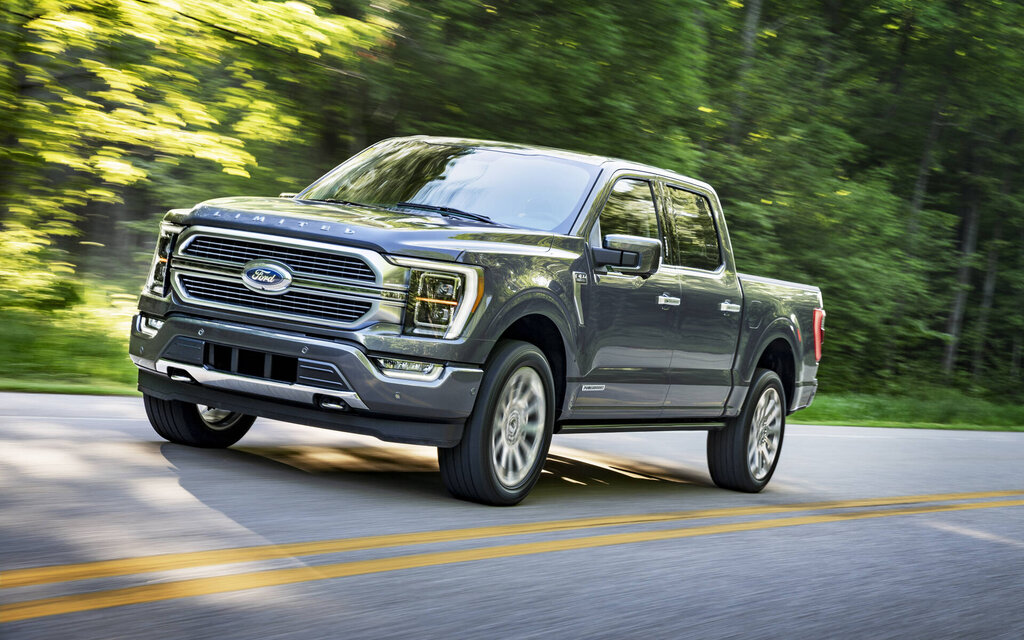 Its official fuel consumption rating is 9.8 L/100 km, which results in a total range of nearly 1,200 kilometres in ideal conditions. And get this: there's an on-board generator offering 2.4 kilowatts of standard power and an available 7.2 kilowatts—enough to power 28 average refrigerators.
Other award winners selected by Green Car Journal include the Polestar 2 (Green Luxury Car of the Year), MINI Cooper SE (Green Urban Car of the Year), Toyota Sienna (Green Family Car of the Year) and Jeep Wrangler 4xe (Green SUV of the Year).
Share on Facebook