2021 Ford F-150: More Power and Capability FTW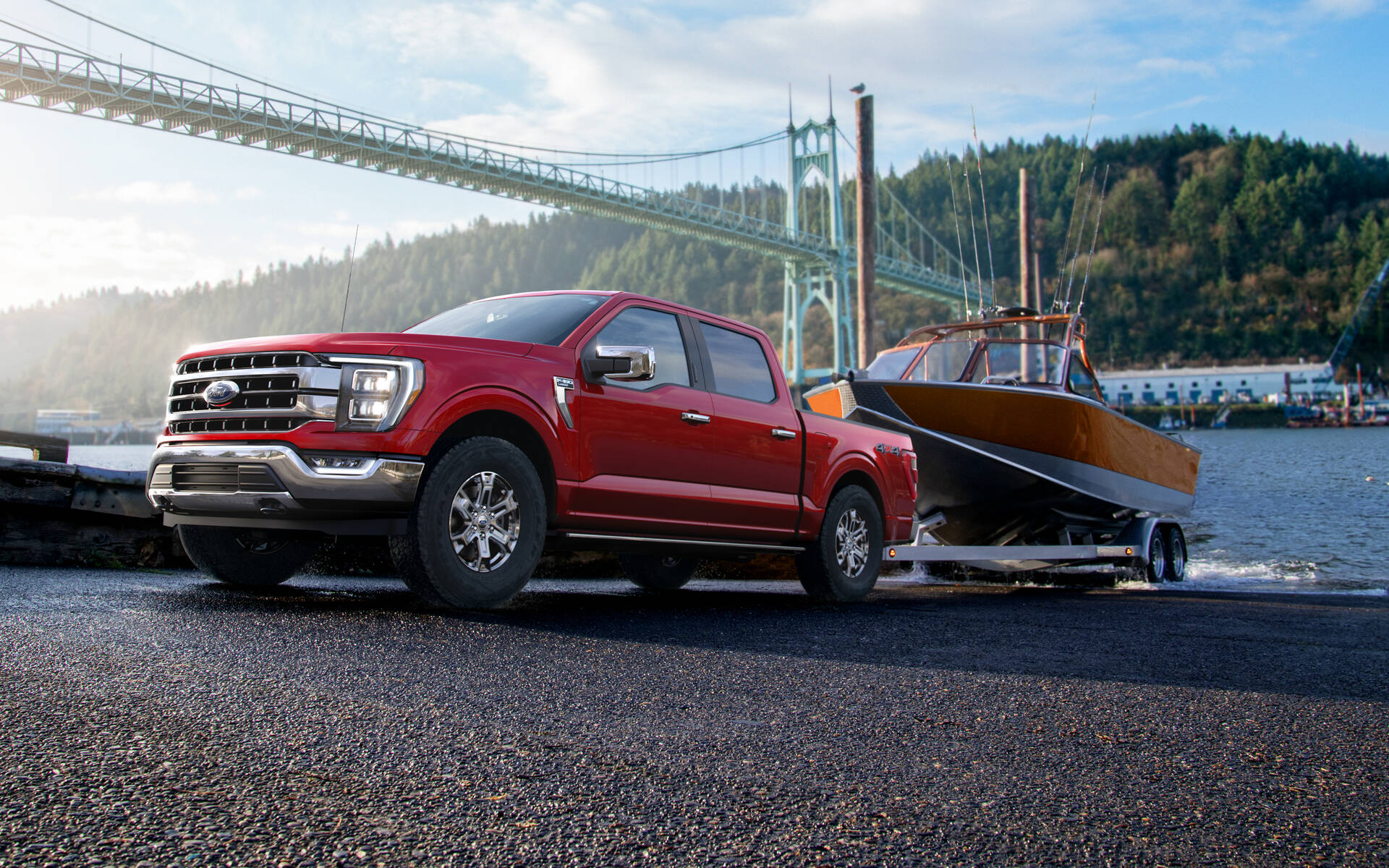 Unveiled in late June, the all-new, fourteenth-generation 2021 Ford F-150 will go on sale later this fall, but the company had yet to announce the exact power figures and capabilities for the various engines in the lineup, including the first-ever F-150 Hybrid. Until now.
The new F-150 comes standard with a naturally aspirated 3.3-litre V6 that produces 290 horsepower and 265 pound-feet of torque. Next is the turbocharged 2.7-litre EcoBoost V6, which delivers 325 horsepower and 400 pound-feet. You prefer diesel? The 3.0-litre Power Stroke V6 is back with 250 horsepower and 440 pound-feet of torque. In all three cases, the numbers are unchanged from 2020.
The venerable 5.0-litre V8 engine now cranks out 400 horsepower (+5) and 410 pound-feet of torque (+10). The turbocharged 3.5-litre EcoBoost V6 has also been tuned to 400 horsepower (+25), but with 500 pound-feet of torque (+30).
Whichever engine you select, the only transmission available is a 10-speed automatic.
Need to pull a big trailer? The 2021 Ford F-150's maximum towing capacity ranges from 8,200 pounds with the base engine to 14,000 pounds with the larger EcoBoost powerplant and the Max Trailer Tow Package. When it comes to the latter, that's 800 pounds more than before and a new benchmark in the segment.
As for the truck's payload, the 3.3-litre gasoline V6 and 3.0-litre diesel V6 can haul just under 2,000 pounds each. The 2.7-litre and 3.5-litre EcoBoost engines increase the numbers to 2,480 pounds and 3,250 pounds, respectively, but the champion remains the 5.0-litre V8 with a capacity of up to 3,325 pounds—more than 1,000 pounds over the closest full-size light-duty competitor a.k.a. the Ram 1500.
Difference-making Hybrid
Combining a 3.5-litre V6 called "PowerBoost" with a 35-kilowatt electric motor, the new 2021 Ford F-150 Hybrid has the most torque (570 pound-feet) of any F-150 to date, although that will probably change when the next F-150 Raptor comes around. Output is rated at 430 horsepower.
Fuel consumption ratings in Canada have yet to be published, but the company promises a total range of more than 1,200 kilometres. Obviously, you'll cover significantly less ground if you fully exploit the maximum payload of 2,120 pounds and towing capacity of 12,700 pounds.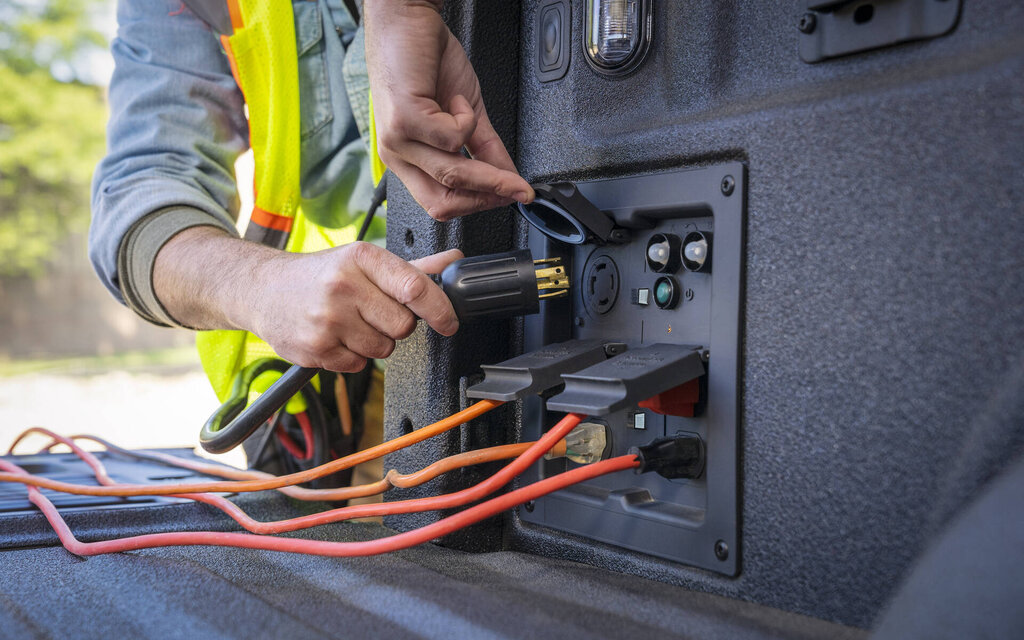 There is no other hybrid option anywhere in the pickup segment at the moment. And this one even comes with an on-board generator offering 2.4 kilowatts of standard power and an available 7.2 kilowatts—enough to power 28 average refrigerators.
Check out these 10 new features we like on the 2021 Ford F-150!
Share on Facebook