2021 Ford F-150 to Add New Options Making Towing and Hauling Easier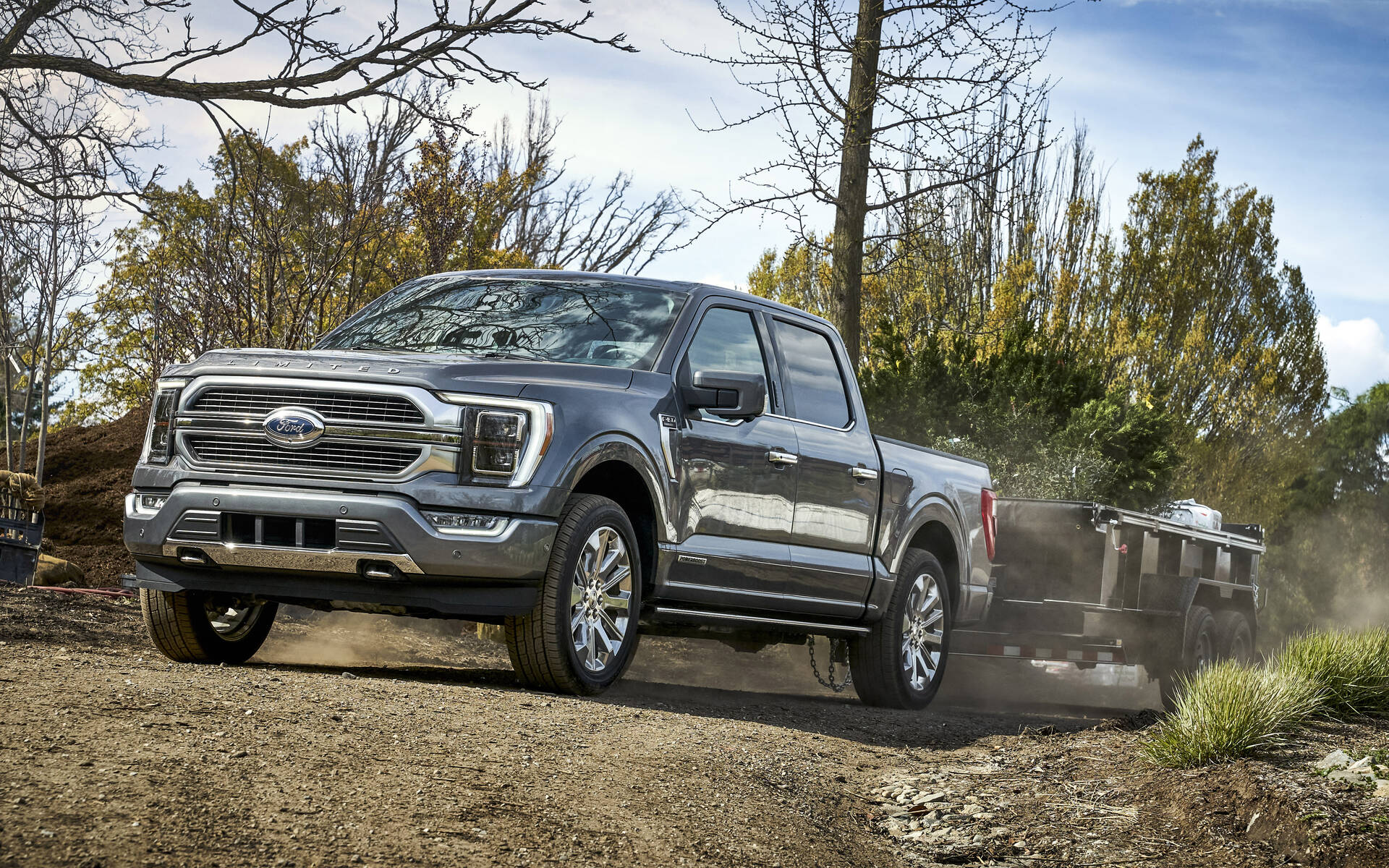 Full-size pickups are huge business and manufacturers are seemingly always working on improving their offerings, even in the middle of a model year.
The all-new 2021 Ford F-150, which hit the market late last year with a host of innovative features, is about to add three options that will please customers who need to haul or tow on a regular basis.
First, new available onboard scales measure and display the approximate weight of the payload in the truck. Load information can be displayed either on the centre touchscreen with a graphic representation of the truck, on a mobile phone through the FordPass app, or in graphics within the truck's taillamps. Literally brilliant, isn't it?
The taillamps operate like the battery charge indicator on a mobile phone, with the percentage of payload capacity displayed by illuminating LEDs arranged in a built-in vertical bar. As the truck is loaded, all four lights illuminate, showing it's fully loaded. The top lights will blink whenever the truck is overloaded.
Next, a so-called smart hitch makes it easier to load a trailer and safer to hit the road afterwards. It measures the tongue weight of a trailer being connected, which allows you to distribute trailer weight correctly.
For that to work, you must first configure the trailer via the centre touchscreen. Once again, information can be displayed on the screen, on the FordPass app or within the taillamps.
The third new option announced today is an active suspension with continuously controlled damping, as found on the Ford Expedition and Lincoln Navigator. It delivers enhanced ride and handling characteristics, especially when towing or hauling heavy loads.
How does it work? A computer analyzes multiple signals collected from high-resolution sensors and then adjusts the truck's response to each situation by controlling valves in the shocks. For example, when the edge of a pothole is detected, the dampers firm up, preventing the tires from dropping as deep into the hole. Tuning can be adjusted by selecting any of the available drive modes, Ford says.
The available onboard scales, smart hitch and continuously controlled damping technology can be ordered from early June, with deliveries beginning in late summer. 
Watch: New Ford F-150 Police Responder has arrived
Share on Facebook