2021 Ford F-150 is Finally Here and Ready to Work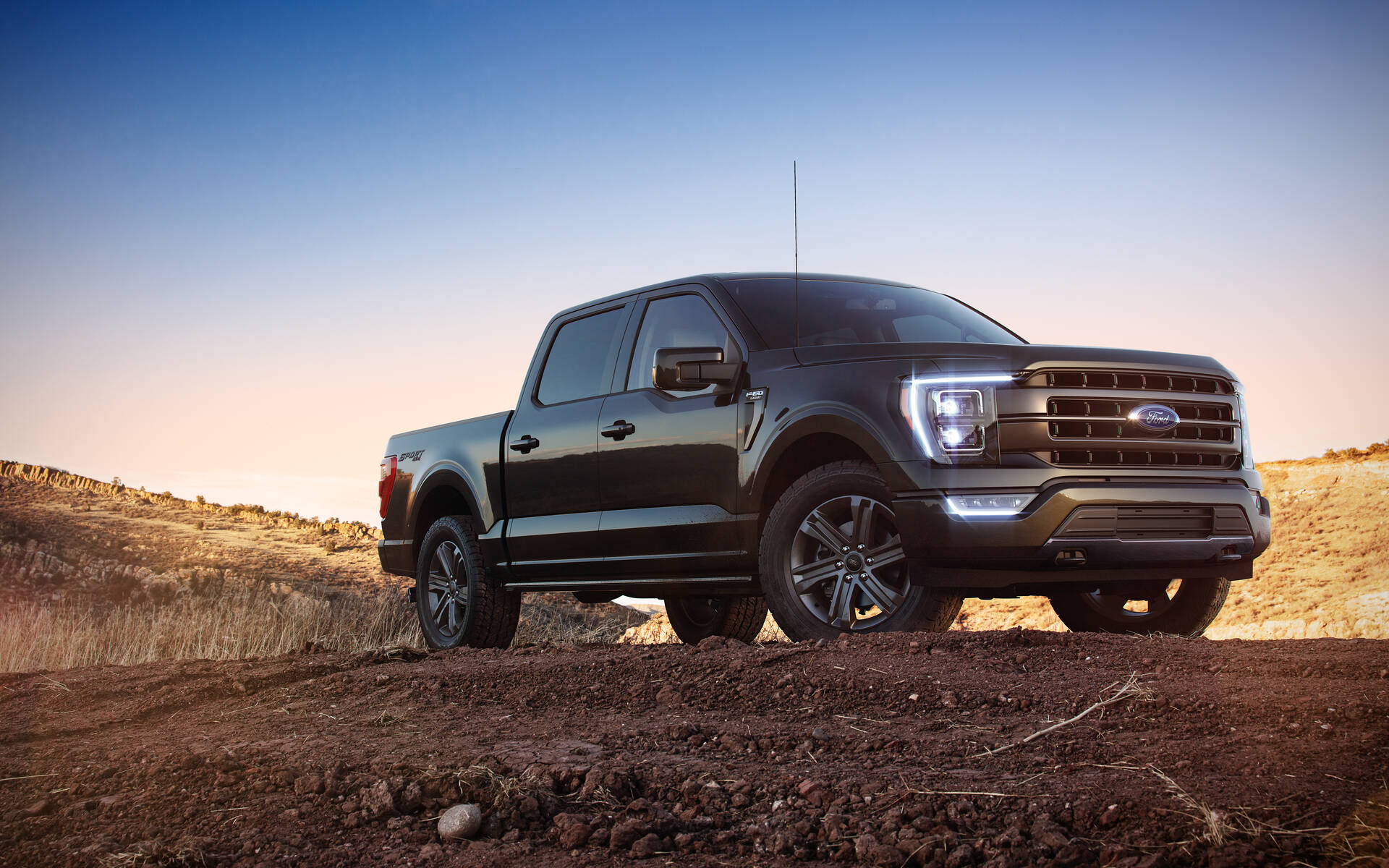 Everyone is crazy about pickups these days—or so it seems. In Canada, nearly 150,000 Ford F-Series trucks left dealer lots last year. Tens of thousands more units were sold by the competition at the same time.
The F-150 is the most popular of them all for two reasons. First, it's been around for ages. Second, it offers what consumers want. It's that simple. And for 2021, we get a brand new generation that should land in showrooms in November if all goes according to plan.
Most Technologically Advanced F-150 Ever
Physically, the 2021 Ford F-150 looks a lot like the outgoing model. However, when you pay attention to the details, you'll realize it's been redesigned from the ground up. We're particularly fond of the front-end look with signature LED lighting that emphasizes certain features, kind of like how a photographer uses light to bring out the best in a subject.
The design changes are even more striking inside, mind you. Addressing one of the biggest shortcomings of the current generation that dates back to 2015, Ford has replaced the centre display with a standard eight-inch screen or an available 12-inch screen, the latter certainly befitting of a modern, class-leading pickup. It is laid out horizontally instead of vertically like in the Ram 1500, because customers in focus groups said they wanted to keep physical buttons for the radio and cabin temperature.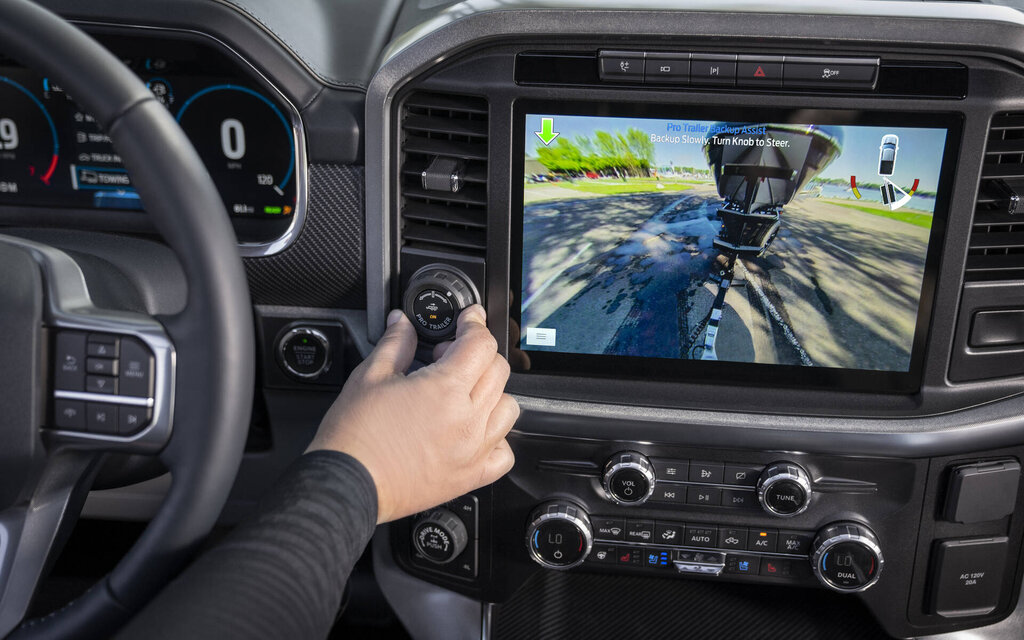 Anyway, the 2021 Ford F-150 is quite technologically advanced. Select models offer Active Drive Assist, which is the Blue Oval company's version of hands-free semi-autonomous driving technology. This will reduce driver fatigue on long highway trips. In addition, there is Active Park Assist, Pro Trailer Backup Assist and many other practical features to make life easier for drivers.
F-150 Goes Hybrid
As previously reported, the new 2021 Ford F-150 will be available with no fewer than six powertrain options. Most are carried over, but Ford has yet to say if or how much their output and towing capacity will change.
The list includes naturally aspirated 3.3-litre V6 and 5.0-litre V8 engines, turbocharged 2.7- and 3.5-litre V6 engines, a 3.0-litre turbo-diesel V6 and a hybrid powertrain.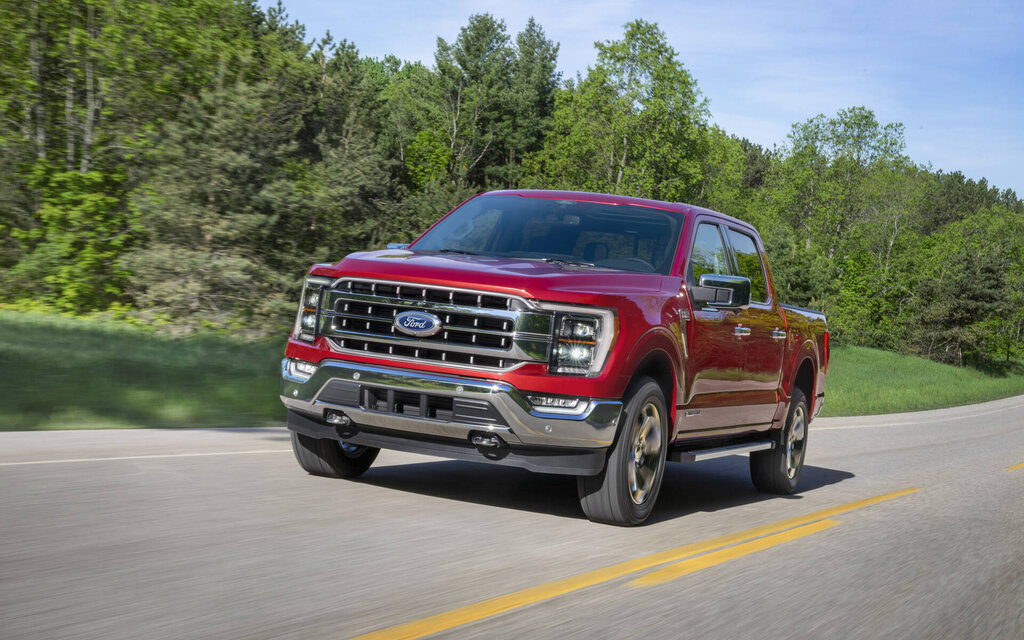 Yep, the 2021 F-150 goes green using a 3.5-litre EcoBoost V6 combined with a 35kW electric motor. We don't know how potent it actually is, but Ford mentioned something about a total range of more than 1,200 kilometres and a tow rating in excess of 12,000 pounds. Fantastic!
Designed for Those Who Work
We often joke about pickup buyers not really needing one, but the truth is that many people rely on their truck for work and that's precisely the type of customers Ford has in mind. The new generation of the F-150 boasts a ton of gadgets designed to get things done easily and simply.  
For example, since a number of workers take naps inside their truck, Ford has included sleeper seats that fold completely flat and provide support in the appropriate areas. Isn't that nice?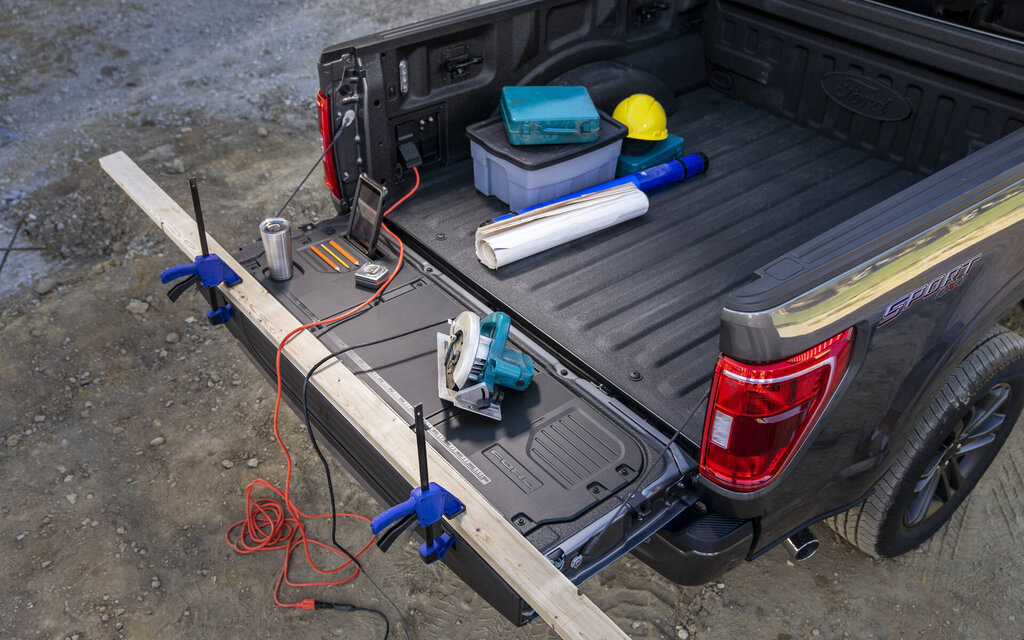 Furthermore, the centre console turns into a flat space where you can put your laptop or lunch. In the rear, the tailgate can be fitted with rulers, compasses and other accessories making it a work bench to do all sorts of manual chores like sawing wood. Finally, there's an optional generator in the cargo bed to charge power tools on the go.
Of course, the driving experience in the 2021 Ford F-150 will vary greatly depending on the model and configuration. We'll have the opportunity to test the truck sometime in the next few months, but for now, suffice to say that the upgrades are significant enough to allow the F-150 to remain the sales champ and potentially increase its lead.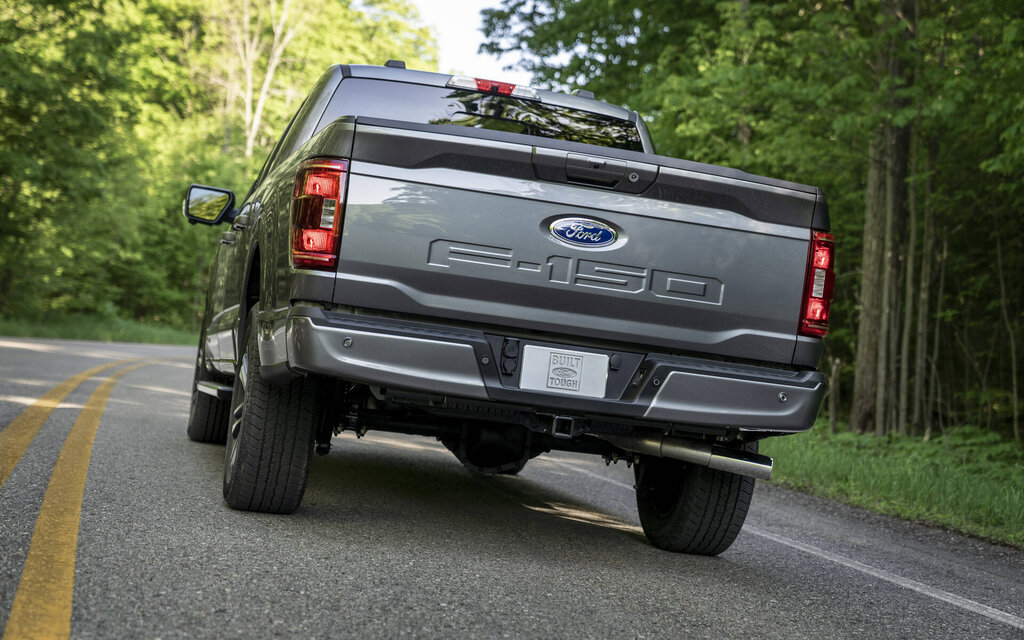 Share on Facebook