2020 Ford Mustang GT: The V8 You Can't Live Without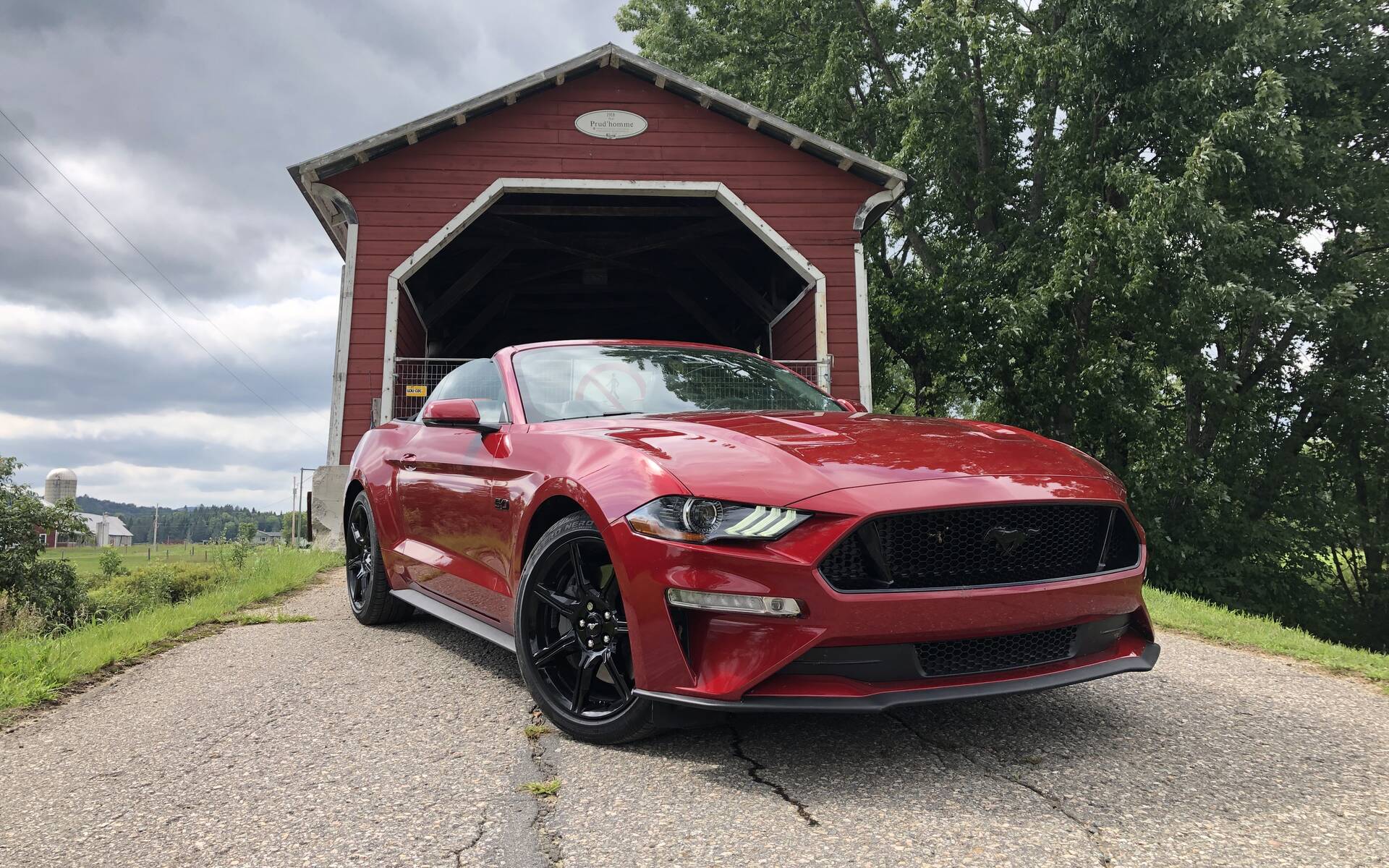 Strong points

Strong and flexible V8
Intoxicating sound effects
That wind-in-the-hair thrill

Weak points

Poorly calibrated 10-speed autobox
Tight rear seats
Full report
Not so long ago, you could easily find a V8 under the hood of a large, midsize or even compact car. But now that fuel economy and CO2 emissions have become major concerns, automakers are developing vehicles with smaller-displacement engines instead.
While today's Ford Mustang is available with a four-cylinder powerplant, the beloved 5.0-litre Coyote V8 sticks around, much to the delight of purists and auto journalists like us. Below is a recap of the entire week we spent with a 2020 Mustang GT earlier this month.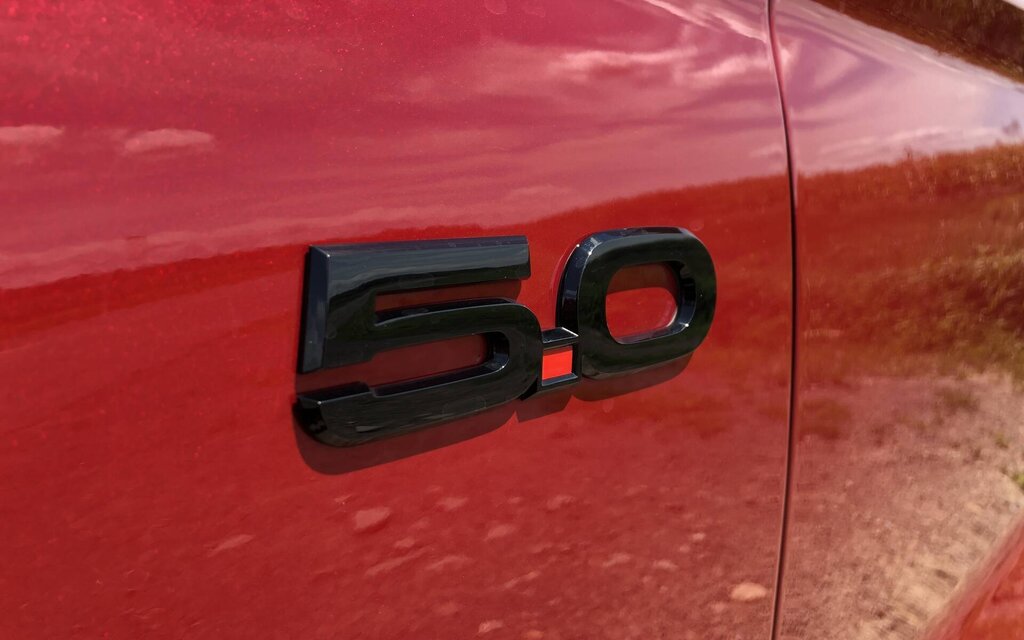 Awesome V8
The Mustang EcoBoost is fine for some drivers, but it's the GT that honours the pony car's glorious past with a V8 engine delivering brisk acceleration and passing manoeuvres. In the convertible, your precious hairdo can become a mess in a hurry. That's no surprise with 460 horsepower and 420 pound-feet of torque at your disposal.
Performance sure is impressive, but so is the sound, especially with the top down. Activate the Sport+ mode via the rightmost toggle switch and the exhaust system completely changes its character, growling and popping in a mad sequence that proves tremendously intoxicating.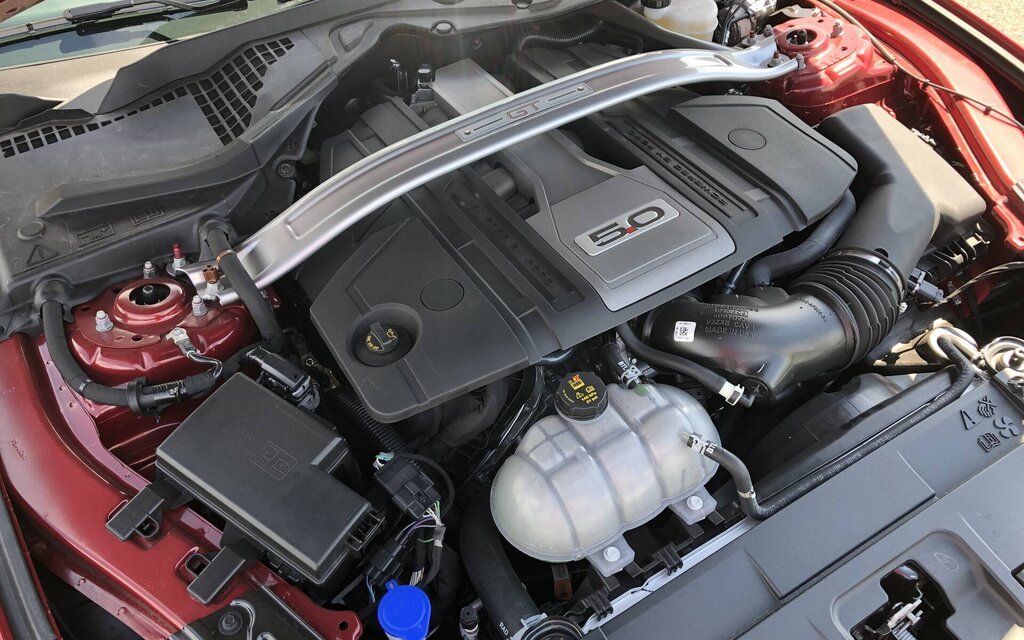 Unpleasant 10-speed Autobox
As mentioned earlier, V8 engines are a dying breed, but not as much as manual transmissions. Fortunately, the Mustang continues to offer one—a six-speed unit that feels precise and nicely calibrated, making the drive even more fun.
On the other hand, the optional 10-speed automatic is rather unpleasant. Constantly hesitating, it appears to have one too many gears… or four, actually. Jerky downshifts are a regular occurrence, as if engineers rushed to program the transmission and didn't bother with testing. Frankly, this is a serious handicap for a car that otherwise has lots of desirable attributes.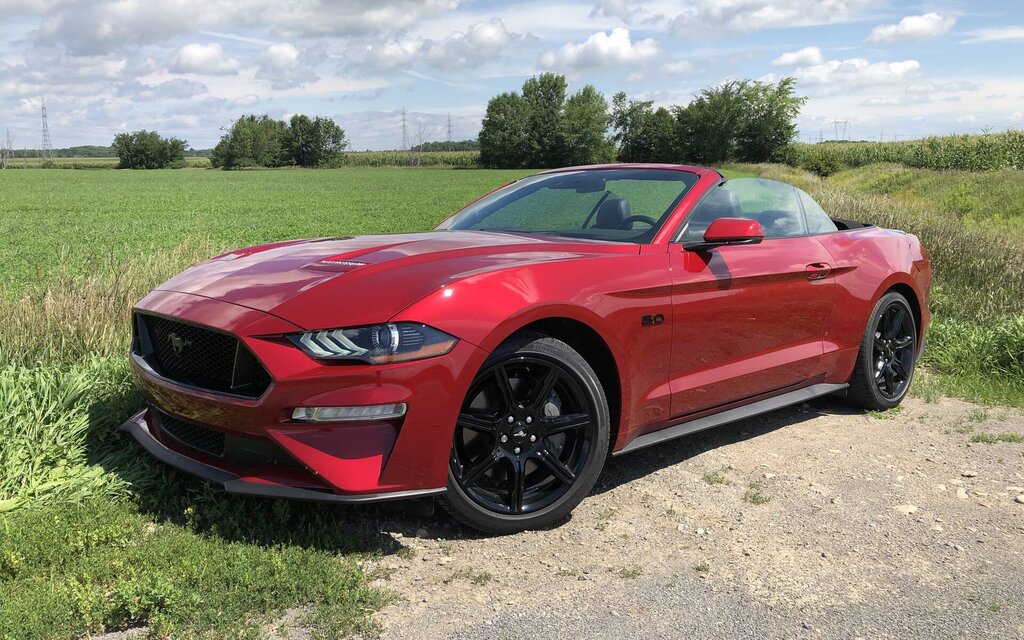 Commendably Comfortable
Unlike many sports cars, the Ford Mustang does not overlook passenger comfort. You can travel long distances without feeling any back pain, or at least having to schedule an appointment with a massage therapist.
That's because the suspension is not overly stiff and the leather seats are remarkably comfortable—again, by sports car standards. The exception lies in the rear, where legroom is sorely lacking and headroom is basically inexistent (with the top up, of course).
Simply put, the Mustang Convertible offers great times on the road provided you sit up front.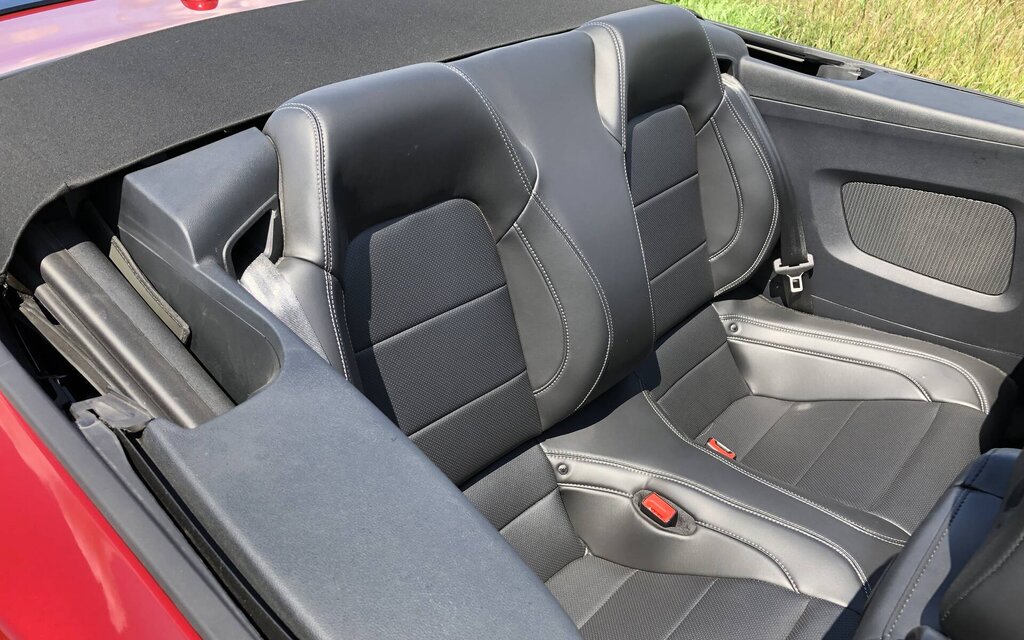 Reasonably Efficient
Fuel efficiency is quite relative. A 460-horsepower sports car is by no means frugal, but after seven days and approximately 1,000 kilometres of fun with the Mustang GT, we wound up with an average of 13.3 L/100 km, which is pretty reasonable.
For the record, Natural Resources Canada rates this model at 12.9 L/100 km in combined city-highway driving.
Is the Mustang GT Expensive? It Depends
The 2020 Ford Mustang lineup is a comprehensive one with models that cater to a variety of enthusiasts, from the base EcoBoost coupe starting at just under $31,000 to the almighty Shelby GT500 and its nearly six-figure price tag.
The convertible variant retails from a little over $35,000 with the four-cylinder mill. If you opt for the V8, prepare to pay close to $47,000.
In the end, while being ahead of the curve has its perks, don't hesitate to go old-school and order your Mustang in GT trim with the excellent manual gearbox. Thus, if your purchase somehow leaves you with some regrets, you can put them in your rear-view mirror along with all those slower drivers.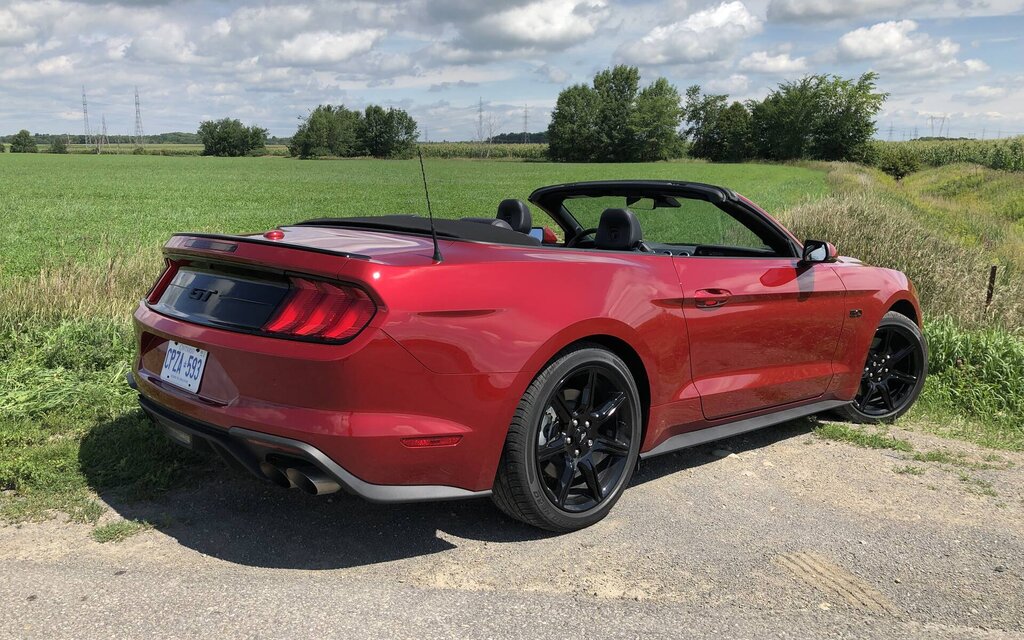 Share on Facebook