Ford F-150 Lightning Explained By Ford's Designers and Engineers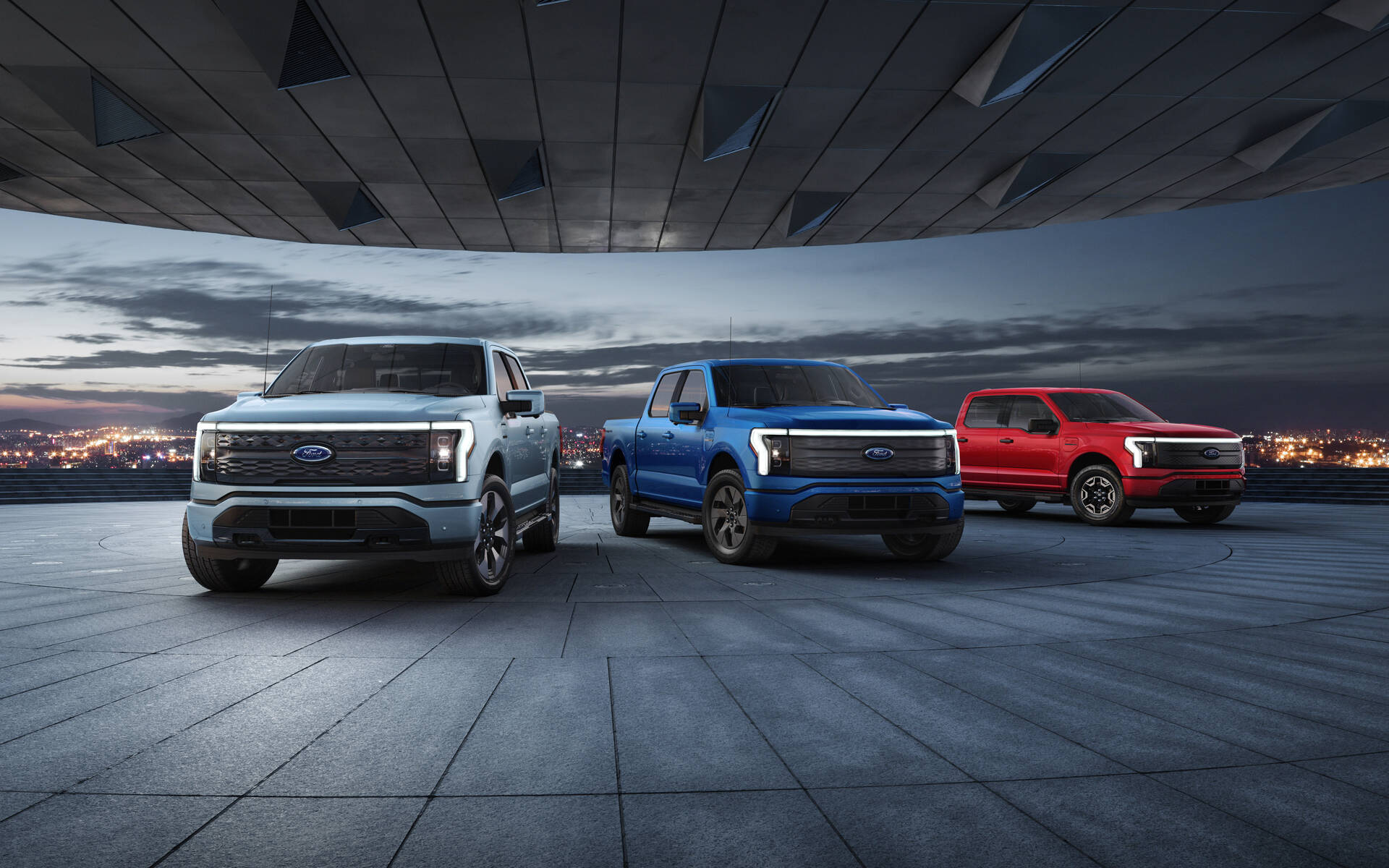 The all-new 2022 Ford F-150 Lightning has arrived and there is literally a truckload of information to digest. If you haven't read our top story covering all the main features and highlights, we suggest you do it now.
Here, we'll go into further details about the design and engineering of this electric pickup. In the days leading up to the reveal, The Car Guide was invited along with a select group of Canadian journalists to chat with several Ford executives and development specialists in order to get a better understanding of this all-important product.
Thinking it Through
The process of developing the F-150 Lightning was a long and methodical one, as you'd expect. Ford spent the past three years surveying F-150 customers and future potential buyers to know exactly what they want and need.
According to Jasen Turnbull, Marketing Manager for the F-150 Lightning, the vehicle targets younger, more tech-savvy customers with higher revenues who tend to live closer to urban centres. But these people also want versatility and capability to do all sorts of work.
In focus groups, they told Ford they would like a pickup that is "distinct but not different, something modern and advanced that does not look like a spaceship or doorstop." While he didn't name it, Turnbull was referring particularly to the controversial Tesla Cybertruck.
That's why the F-150 Lightning carries existing F-150 design DNA, with the same silhouette and pretty much the same style. Beyond signature elements such as the front and rear light bars and unique wheels, this is the most aerodynamic F-150 ever, with improvements like newly shaped running boards, a sculpted hood to reduce drag, and grilles that replace air intake holes with a smoother, textured surface.
A big difference is the so-called "mega power frunk" under the hood, which is the largest front trunk of any electric vehicle to date, with a volume of 400 litres and a payload of 400 pounds. It also offers four power outlets, two USB ports and a drainable floor that can double as a food and beverage container.
"It will have customers rethinking what their truck is capable of–and enable the kinds of experiences they never would have thought possible before," says Nancy Reppenhagen, supervisor, Global Feature Process.
Creating a Wow
The new 2022 Ford F-150 Lightning builds on the classy and spacious SuperCrew cab while adding a more modern and sophisticated touch.
"One of the lessons we learned with the Mustang Mach-E is the importance of creating a wow inside the vehicle," explains Darren Palmer, BEV General Manager for North America.
All the attention is focused on the available 15.5-inch vertical touchscreen in the middle of the dashboard. It's a window to the brain of what Palmer calls the smartest F-150 ever made, "giving our customers all the info they want in an instant—a real-time view of where they're going, what they're hauling or how much real-world range they've got banked."
And behind the steering wheel is a 12-inch customizable digital instrument cluster that impresses as much as it informs with slick animated graphics. The Intelligent Range indicator accurately calculates range while factoring in weather, traffic, payload, towing weights, and more.
Elsewhere, you'll find many of the innovative features that debuted on the latest F-150, most notably the fold-out centre console that makes working inside the vehicle easier and more productive, and sleeper seats that offer nearly 180 degrees of recline to help you recharge as needed.
Mixing Strength With Smoothness
Linda Zhang, Chief Engineer for the F-150 Lightning, insists on the fact that the electric pickup went through the same arduous testing regime as all F-Series models, covering nine million kilometres in the process. It had to tow massive trailers for long durations up and down steep inclines to validate the state-of-the-art liquid cooling system and powertrain layout that manage heat distribution across the vehicle.
Meanwhile, Ford engineers charged and discharged the battery hundreds of times, then put it to the test at temperatures as low as minus 40 degrees Celsius to ensure its effectiveness and durability in all conditions. The battery is secured inside waterproof casing surrounded by crash-absorption protection. Metal skid plates shield it and the inboard motors from tough terrain so you have no reason to worry when going off-road.
Incidentally, while some components are shared among Ford EVs, Zhang specifies that the F-150 Lightning uses different motors and battery packs than the Mustang Mach-E crossover.
With all that strength—plus the highest-resistance steel ever put in an F-150 frame—comes an extra layer of smoothness in the form of the first independent rear suspension on an F-Series truck. It was made possible due to the unique design and packaging of the chassis and powertrain, resulting in a lower centre of gravity along with a more comfortable and more stable ride, Ford claims.
Building Green Trucks
The 2022 Ford F-150 Lightning will enter production in the early part of next year at the new, state-of-the-art Rouge Electric Vehicle Center in Dearborn, near Detroit. Fittingly, the facility has been designed with sustainable manufacturing techniques in mind and will also be a zero-waste-to-landfill site.
The first units are expected to hit Canadian roads sometime in late spring 2022. You can reserve your spot in line right now with a $100 deposit on Ford's website.
Share on Facebook