Ford F-150 Lightning May Have Way More Range Than Advertised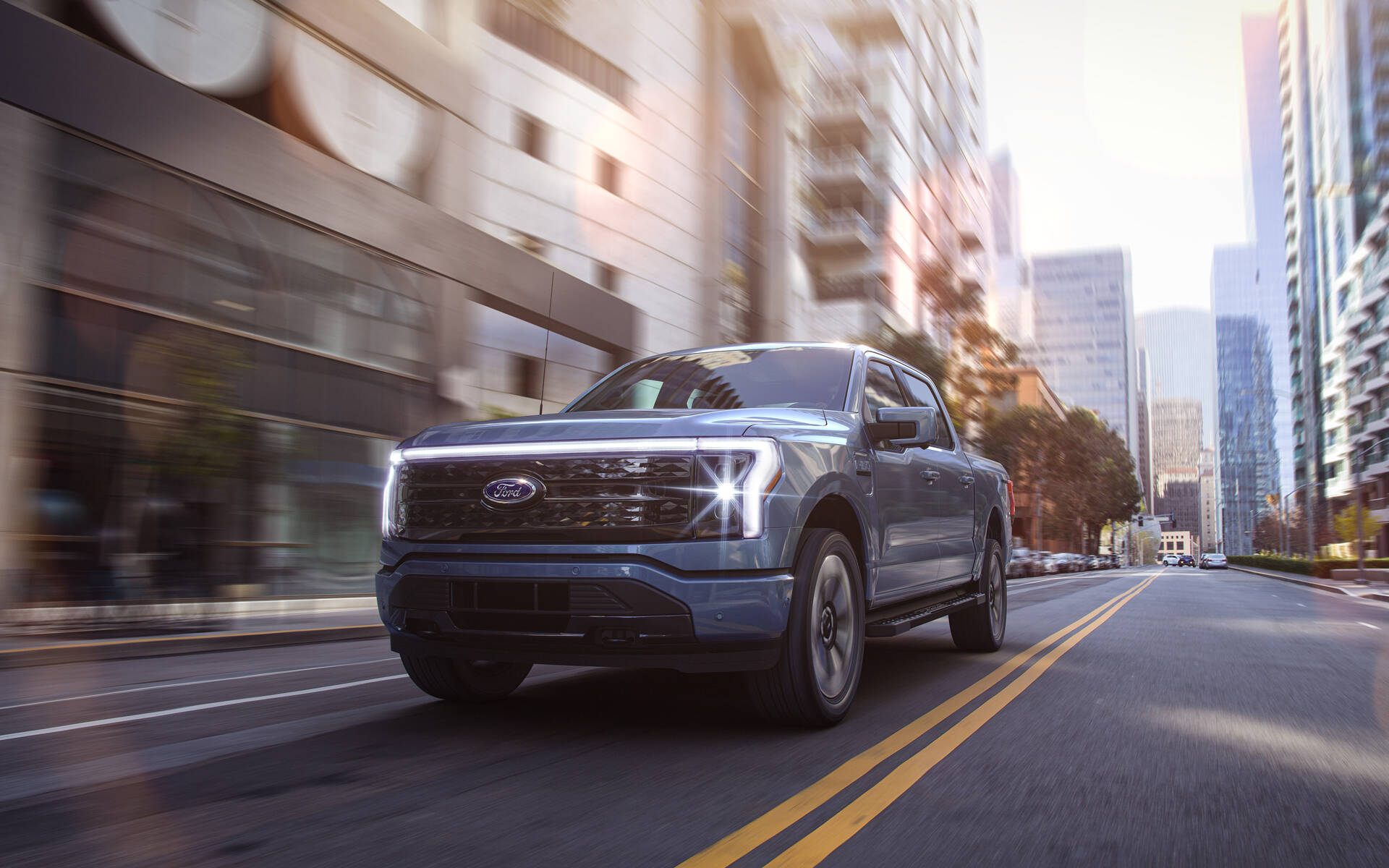 So, are you disappointed about the range estimates for the recently introduced 2022 Ford F-150 Lightning? With two battery options advertised at 370 and 483 kilometres, it clearly isn't able to compete with the GMC Hummer EV and Tesla Cybertruck, two monstrous pickups that can reportedly travel for up to 560 and 800 kilometres, respectively.
Or is it? The numbers Ford gave us may be highly conservative. The automaker told YouTube tech star Marques Brownlee that 483 kilometres is the expected rating of the U.S. Environmental Protection Agency (EPA)… with 1,000 pounds of cargo.
The prototype that was made available to him for a closer look showed 367 miles of range (590 kilometres) on about 80 percent charge without any cargo in the rear. If we do the math, a fully charged extended-range battery could achieve a little over 700 kilometres. Now that sounds a whole lot more impressive.
Incidentally, Ford has not yet released battery pack capacities for the F-150 Lightning. That information will be disclosed ahead of production, which will start in the early part of 2022.
The truck's available Onboard Scales use sensors to calculate payload and tell you how much you're hauling and precisely how much range you have left.
Now, the big question on every work truck owner's lips is: what will the range be like when towing the maximum rating of 10,000 pounds? And what about in winter? Hopefully we'll get some more answers soon.
Watch: 2022 Ford F-150 Lightning Has Arrived
Share on Facebook