Ford F-150 Lightning Series Production Now Underway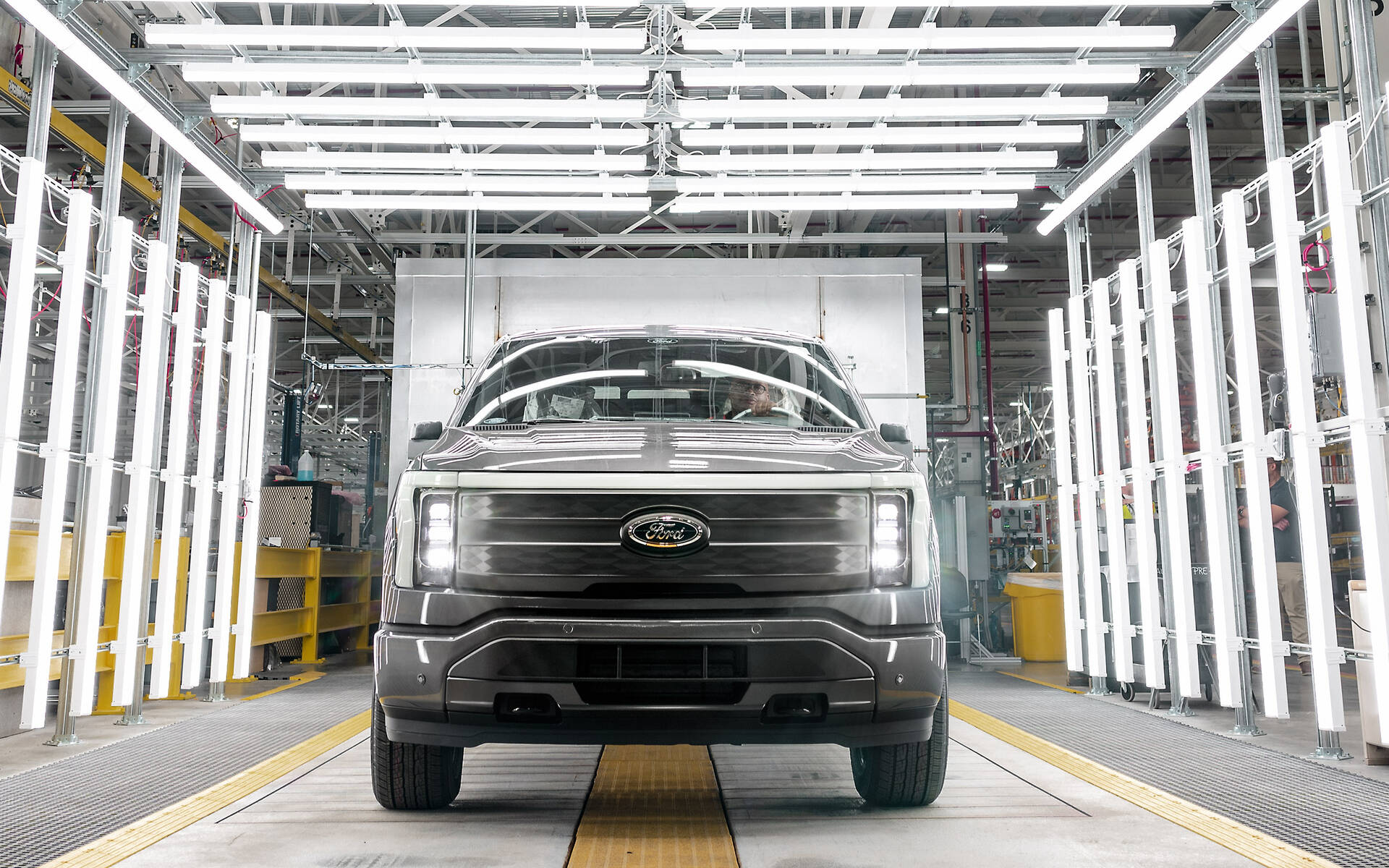 The all-new and highly anticipated Ford F-150 Lightning has now officially entered series production for customer deliveries, starting with the U.S. market.
The fully electric variant of the popular F-150 is built at the ultra-modern Rouge Electric Vehicle Center within Ford's historic Rouge Complex in Dearborn near Detroit.
"Today we celebrate the Model T moment for the 21st Century at the Rouge Electric Vehicle Center," said Ford Executive Chair Bill Ford. "The Rouge is where Ford perfected the moving assembly line, making it a fitting backdrop as we make history again."
Ford's investment in Michigan for F-150 Lightning alone now totals well over $1 billion, with 1,700 recently created jobs spread among five Ford plants in the state, including Van Dyke Electric Powertrain Center, where Lightning electric motors and electric transaxles are assembled, and Rawsonville Components Plant, where Lightning batteries are assembled. 
By the way, the manufacturing technology in the Rouge Electric Vehicle Center is just as innovative as the F-150 Lightning. It's the first Ford plant without traditional in-floor conveyor lines and instead uses robotic Autonomous Guided Vehicles to move F-150 Lightning trucks from one workstation to another.
This creates more flexibility in the plant for additional production output, quality checks and product customizations, among other benefits, Ford claims. Moreover, the Rouge Electric Vehicle Center is a zero-waste-to-landfill site.
Ford stopped taking reservations for the F-150 Lightning after receiving 200,000. With such overwhelming demand, the automaker is ramping up production to a planned annual run rate of 150,000 in 2023—provided supply chain issues are resolved quickly. A single F-150 Lightning needs about 1,700 chips, or eight times the number required by a standard F-150.
Interestingly, a full three-quarters of reservation holders do not currently own or lease a Ford vehicle. The F-150 Lightning is also converting many of them to first-time truck or electric vehicle buyers.
Base prices for Canada have already been announced. The commercial-oriented Lightning Pro model starts at $58,000, while the retail variant (in XLT, Lariat and Platinum trim levels) starts at $68,000.
Two battery packs are available, allowing a range of up to 370 km or 515 km. Maximum output is rated at 318 kW (426 hp) or 420 kW (563 hp), while towing capacity is either 7,700 pounds or 10,000 pounds, again depending on the battery.
The F-150 Lightning relies on a permanent 4x4 system, standard electronic-locking rear differential and selectable drive modes allowing it to tackle various terrain conditions. As for charging, Ford claims the truck will charge from 10-80 percent in just 41 minutes using a 150kW charger.
Watch: 2022 Ford F-150 Lightning is Officially Unveiled
Share on Facebook