2022 Ford F-150 Lightning: The Car Guide Takes a Closer Look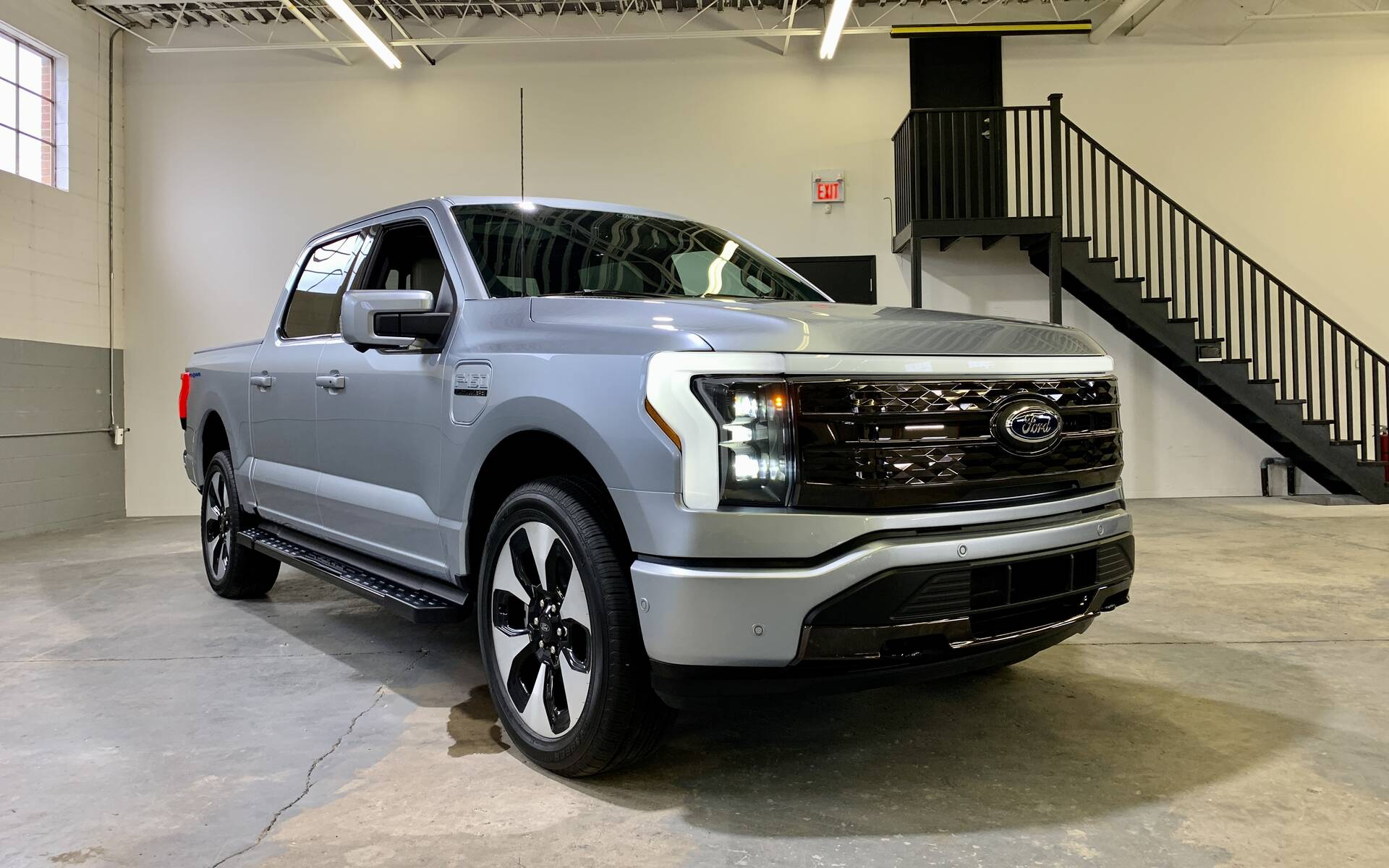 Ford's 2022 model lineup will have both thunder and lightning in the form of the all-new F-150 Raptor R and F-150 Lightning, the latter becoming the first fully electric pickup in Blue Oval history.
We were recently invited to Mississauga, Ontario to take a closer look at this vehicle that aims to revolutionize one of the biggest market segments in North America.
Almost the Real Deal
Of course, production of the 2022 Ford F-150 Lightning won't start until the first half of next year, so what we saw was one of the two working prototypes that currently exist—U.S. president Joe Biden famously got to drive the other.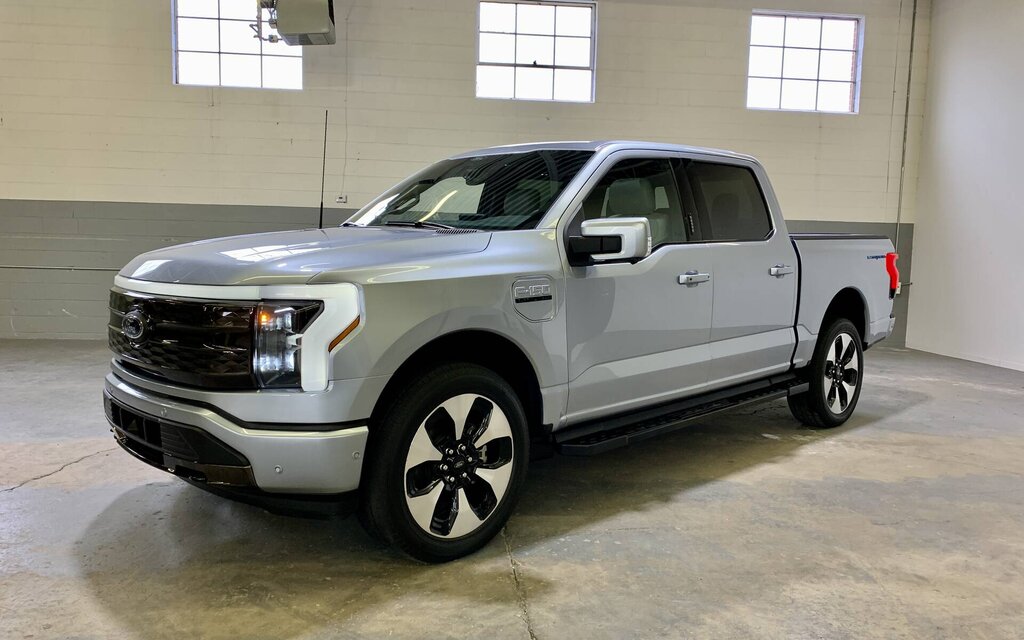 The vehicle did feature the first independent rear suspension ever fitted to an F-Series truck, along with underbody skid plates protecting the motors and batteries.
The only available configuration is a SuperCrew cab with a 5.5-foot cargo bed and four-wheel drive. Why? Because it's the most popular among F-150 customers, as we've been told by Joe Comacchio, head of marketing at Ford Canada. But if the F-150 Lightning proves to be as big a hit as many anticipate, other configurations will likely follow soon enough.
Comacchio also confirmed that the range estimates of 370 and 483 kilometres (depending on the battery option) were determined using a payload of 1,000 pounds. An unladen truck would logically be able to travel longer distances. Speaking of which, we believe a lot of owners will appreciate the available Onboard Scales that use sensors to calculate payload and tell you how much you're hauling and precisely how much range you have left.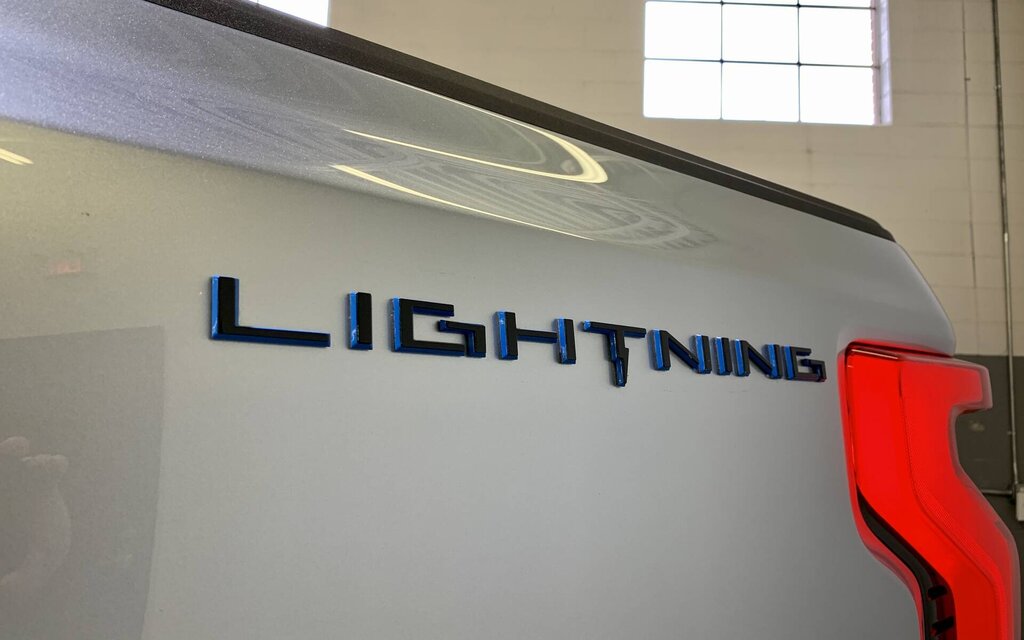 Promising Numbers
In addition to the two battery options advertised with 370 and 483 kilometres of range, the new Ford F-150 Lightning generates up to 420 kilowatts (563 horsepower) and 775 pound-feet of torque, allowing 0-100 km/h sprints in as little as 4.5 seconds. That's remarkably quick for such a big pickup.
On a 150-kW DC fast charger, the extended-range F-150 Lightning is targeted to get up to 87 kilometres of range in 10 minutes and charge from 15-80 percent in about 41 minutes. How about that?
Similar to the PowerBoost (hybrid) variant, the F-150 Lightning features the Pro Power Onboard built-in generator, except that output is increased from 7.2 to 9.6 kilowatts. That means you can power even more tools and devices on the go. Plus, Ford Intelligent Backup Power can provide full-home power (heating, lights, appliances, security systems, and more) for up to three days.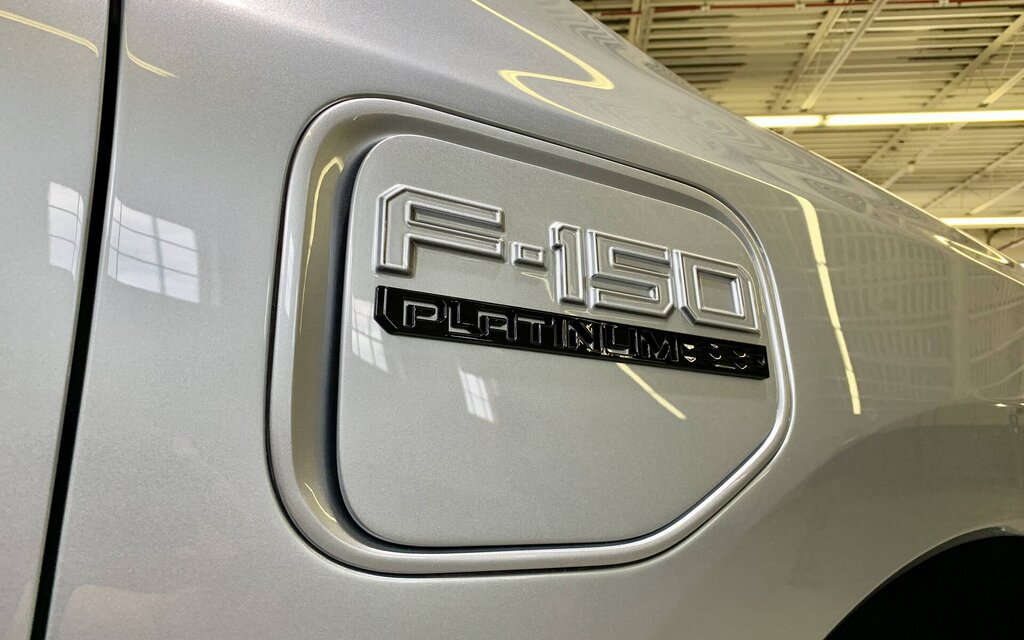 The electric F-150 may look a lot like any other F-150, but the front trunk under the hood is a real thing of beauty—except if you prefer the sight of a combustion engine, of course. This spacious area targets 400 litres of volume and 400 pounds of payload—enough to stow two carry-on bags and one checked bag, or two sets of golf clubs. 
For owners who need to pull heavy loads, the F-150 Lightning can tow as much as 7,700 pounds or 10,000 pounds depending on the battery. Still no word from Ford on how this affects range, however. I guess we'll have to do our own tests. The maximum payload is 2,000 pounds.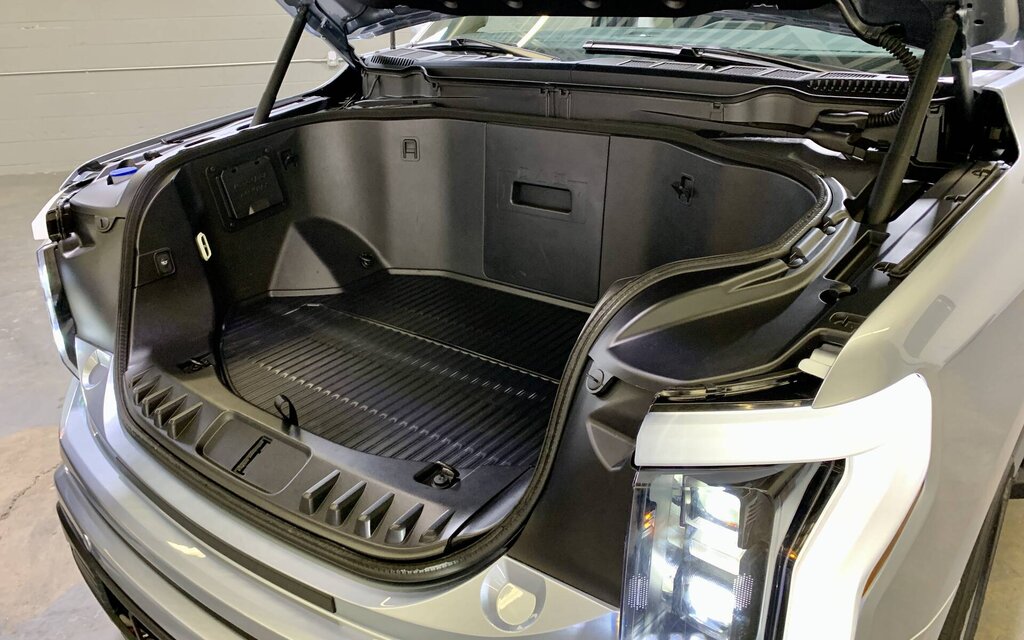 As previously reported, the commercial-oriented Lightning Pro model starts at $58,000, while the consumer variant (in XLT, Lariat and Platinum trim levels) starts at $68,000. You can reserve your spot in line right now with a $100 deposit on Ford.ca.
Share on Facebook