Pre-Production Ford F-150 Lightnings Ready to Hit the Road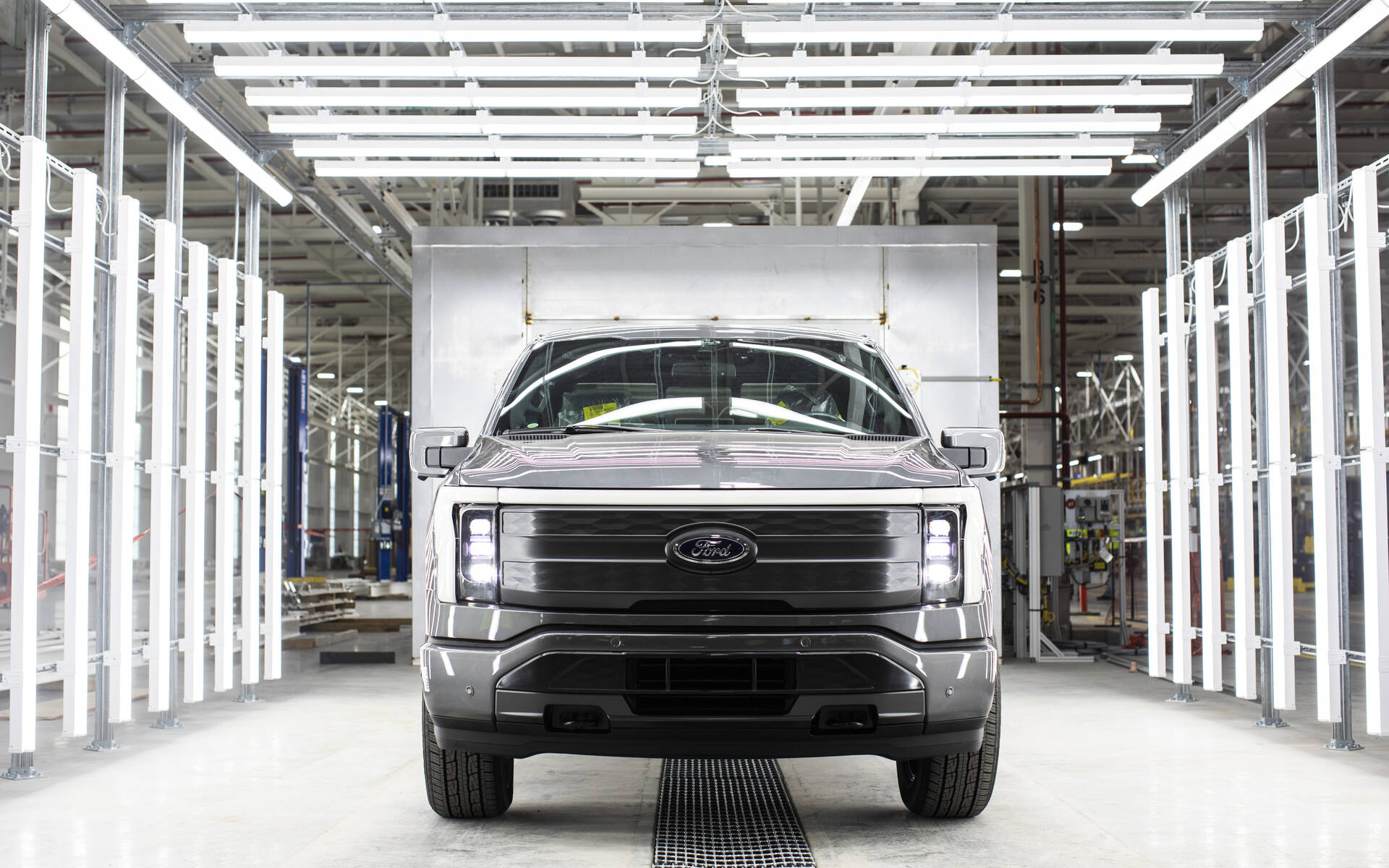 Unveiled in May, the all-new 2022 Ford F-150 Lightning—the fully electric variant of North America's best-selling pickup—will begin deliveries to customers next spring. Today, pre-production kicked off at the new Rouge Electric Vehicle Center in Dearborn, Michigan.
Simultaneously, Ford announced an additional investment of $250 million USD ($325 million CAD) and the creation of 450 more direct jobs across its various facilities to meet demand and help things run more smoothly. The automaker certainly doesn't want to experience the same problems and delays that have affected the production and launch of the new Explorer and Bronco.
With total investments of more than $1 billion, production capacity will be 80,000 trucks a year.
"We knew the F-150 Lightning was special, but the interest from the public has surpassed our highest expectations and changed the conversation around electric vehicles," said Bill Ford, executive chair at Ford Motor Company.
Get this: more than 150,000 customers to date have made a $100 deposit to reserve a copy.
The pre-production F-150 Lightnings will soon leave the Rouge Electric Vehicle Center for real-world testing, allowing Ford engineers to validate its performance and capability including 0-100 km/h acceleration as quick as 4.5 seconds.
Two battery packs are available: a standard-range unit allowing an estimated 370 kilometres and a bigger one increasing range to approximately 483 kilometres. With the former, output is rated at 318 kilowatts (426 horsepower); with the latter, it's 420 kilowatts (563 horsepower). Peak torque is 775 pound-feet in both cases, controlled by a single-speed transmission.
Maximum payload is rated at 2,000 pounds with the standard-range battery. As for towing, the F-150 Lightning can pull 7,700 or 10,000 pounds depending on the battery.
Actual production is scheduled to start sometime in the first few months of 2022. The truck will be available at more than 360 EV-certified Ford dealers across Canada. The commercial-oriented Lightning Pro model is priced from $58,000, while the retail variant (in XLT, Lariat and Platinum trim levels) starts at $68,000.
Watch: 2022 Ford F-150 Lightning Electrifies F-150 Lineup 
Share on Facebook