2021 BMW M3 and M4 Dare to be Bold, Pack up to 503 Horsepower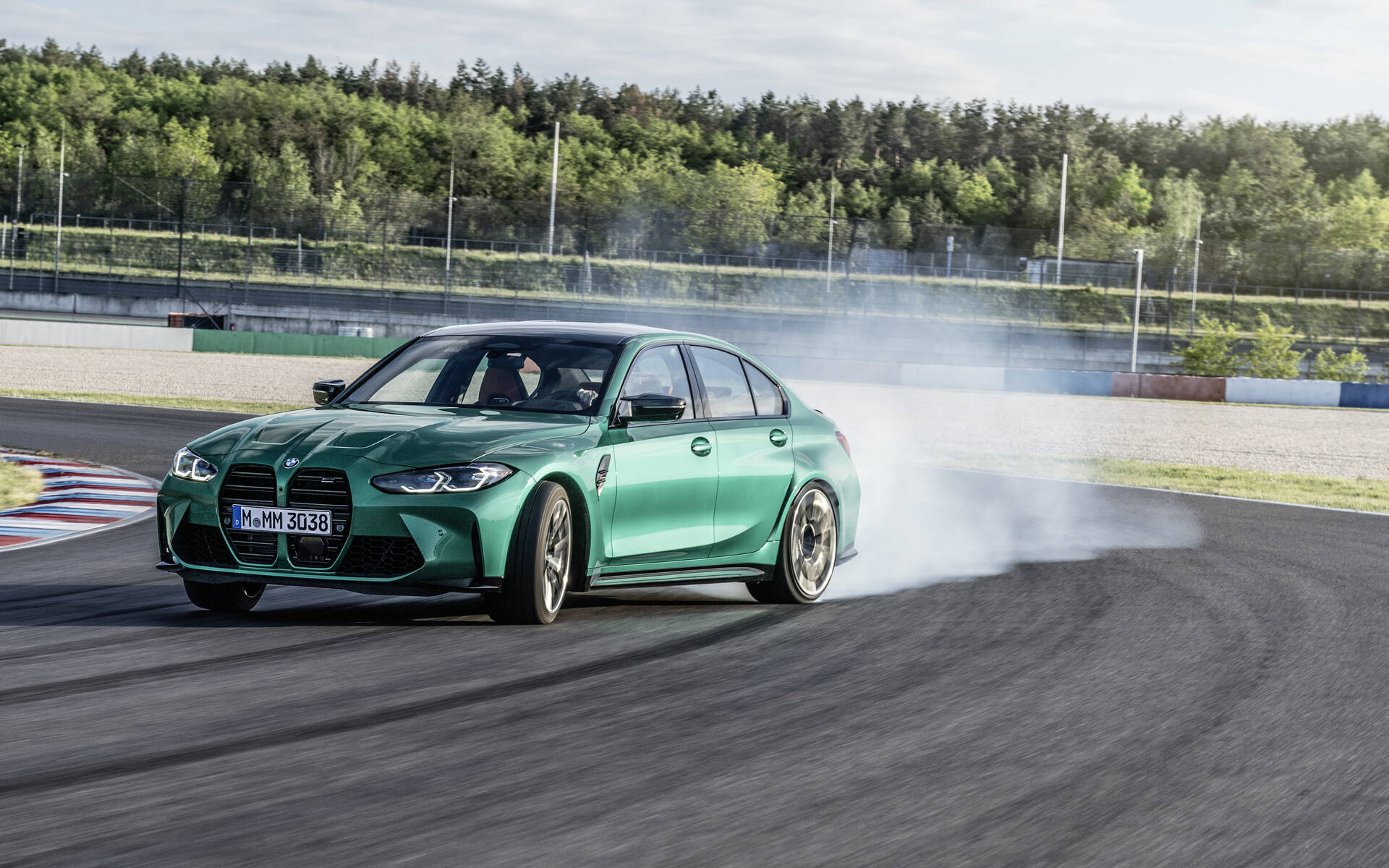 This is it. The all-new 2021 BMW M3 sedan and M4 coupe have officially made their debut.
At first glance, the most striking feature is the completely redesigned front fascia including a gigantic take on the brand's signature double-kidney grille. This polarizing element was first introduced on the latest 4 Series and brace yourself because it's not the last time we're going to see it.
The two cars are more classically styled in the rear, where a connection can be made with their predecessors. Longer, wider and taller, they are bigger overall and ride on 19-inch front and 20-inch rear wheels (tire sizes are 275/35 and 285/30, respectively).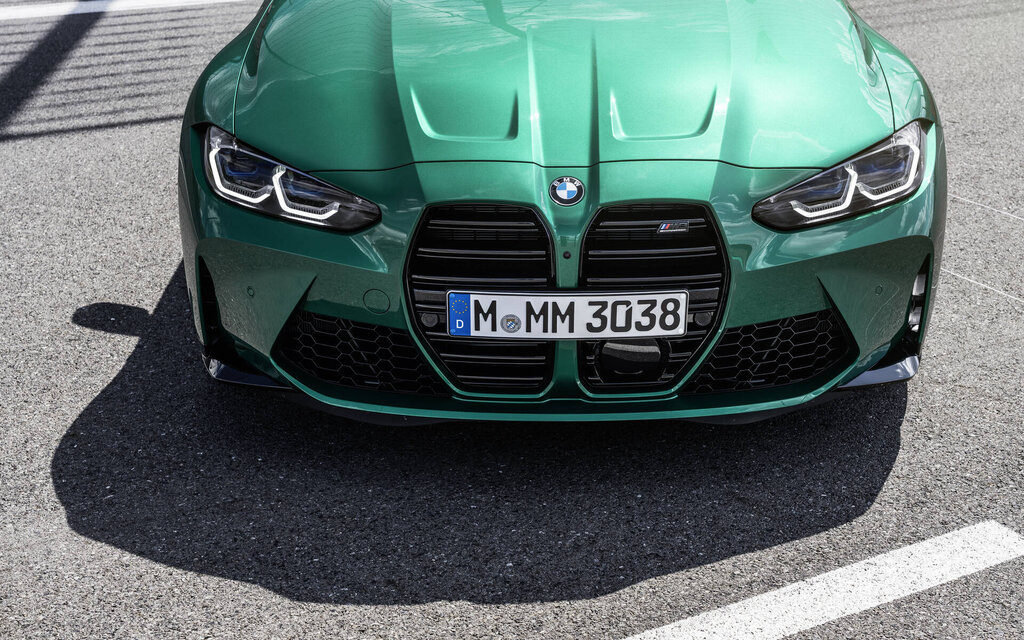 Inside, the more modern environment is highlighted by all-new carbon bucket seats. In front of the driver is a 12.3-inch digital instrument cluster that goes nicely with the 12.25-inch centre display.
With the available M Driver Professional package, you can record and analyze your performance on the track to improve your hot-lapping skills (or just brag about your numbers). It's even possible to get the duration, distance, line and angle of a drift, should you be a fan of driving sideways. All the data can be accessed via an iPhone app.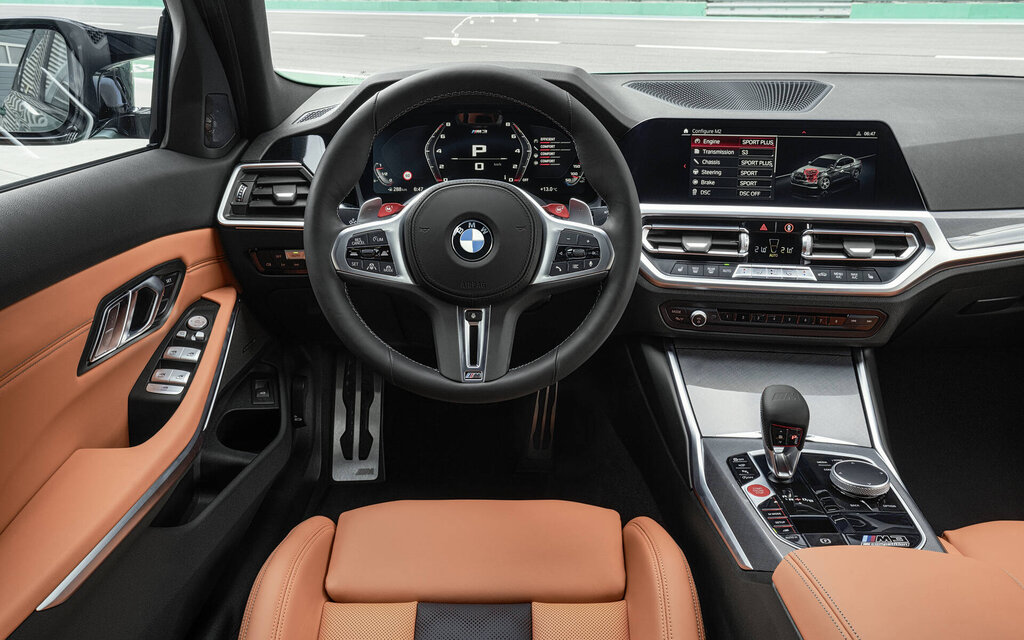 Over 500 Horsepower
Under the hood is a thoroughly revised version of BMW's turbocharged inline six-cylinder engine. Lighter internals, forged crankshaft, 3D-printed cylinder head core and more result in 473 horsepower and 406 pound-feet of torque in base trim, with 0-100 km/h acceleration requiring 4.2 seconds.
Move up to the M3 and M4 Competition models and you get 503 horsepower and 479 pound-feet of torque, enough to reduce sprints to 3.9 seconds. With the M Driver package, top speed increases to 290 km/h.
The water and oil cooling systems are designed to stand up to the high temperatures of track use. Meanwhile, the dual-branch exhaust system is tuned for performance and sound with electrically controlled flaps.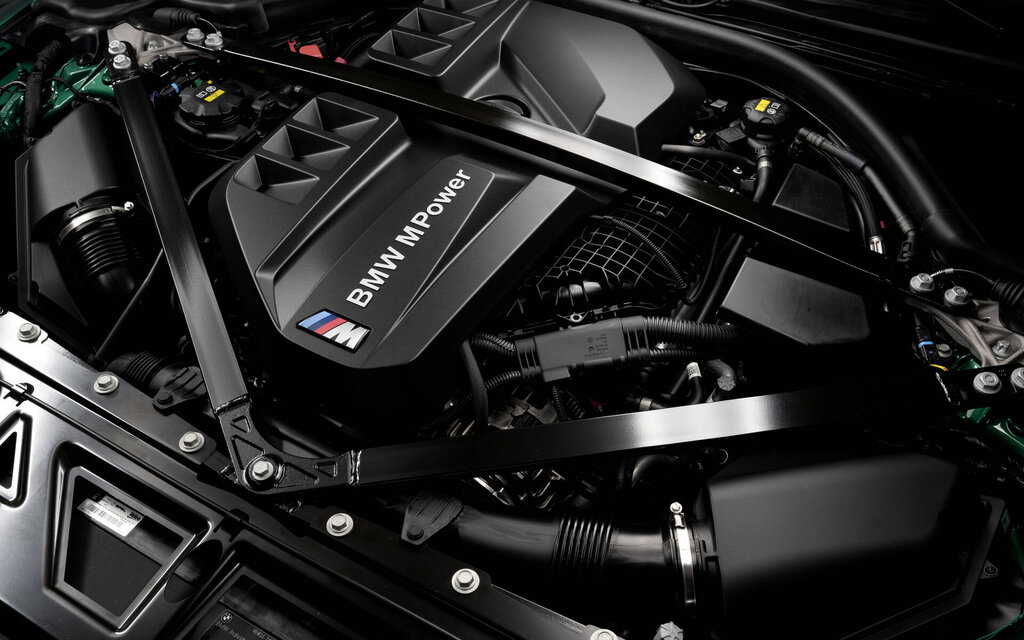 Sporty driving enthusiasts will be thrilled by the return of the six-speed manual gearbox at a time when many automakers are abandoning the third pedal. A Gear Shift Assistant improves directional stability by matching engine revs during downshifts. This system can be turned off if you prefer heel-and-toe shifting.
Alternatively, the new M3 and M4 can be ordered with an eight-speed M Steptronic automatic transmission, though this one adds 50 pounds to the car's weight.
Keeping the chassis in check is an adaptive M suspension with electronically controlled dampers, plus standard M Compound brakes or optional M Ceramic brakes. By the way, the integrated braking system presents the driver with two pedal feel settings—Comfort and Sport. Both modes alter the amount of pressure on the brake pedal required to slow the car, as found on the X5 M and X6 M.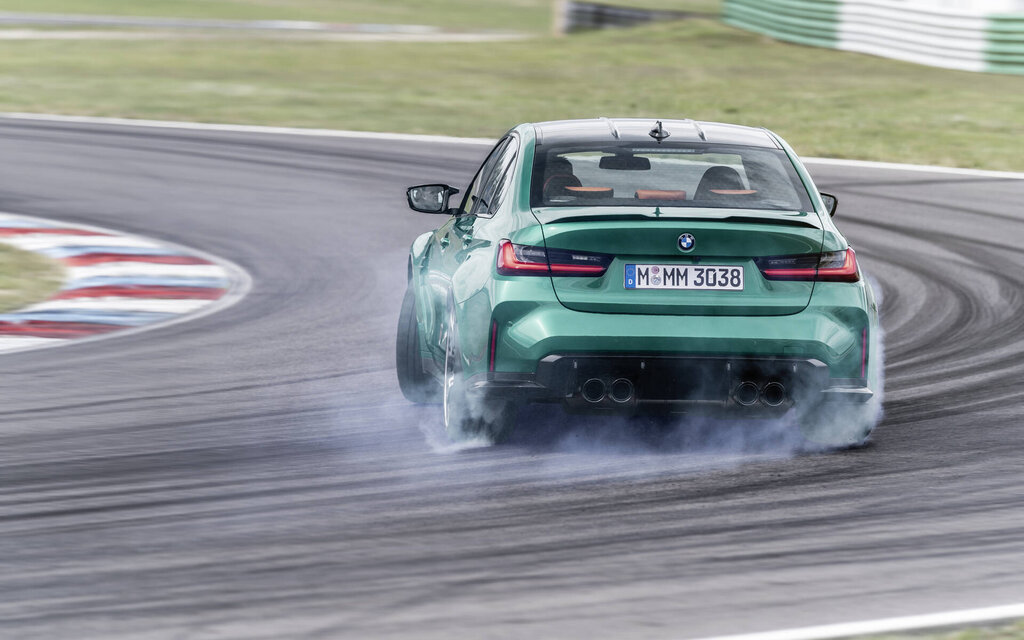 AWD Coming Soon
Similar to the M5, the new BMW M3 and M4 Competition models will be available with an M-tuned variant of the automaker's xDrive AWD technology. Torque will be directed to the rear wheels during normal driving, providing the classic RWD experience. Only when additional traction is required will torque be sent to the front axle via an electronically controlled multi-plate clutch.
You think BMW is compromising the nature of these cars by offering AWD? Don't worry. It's possible to lock all power delivery to the rear axle for pure RWD fun.
The 2021 BMW M3 and M4 will go on sale in Canada in March starting at $84,300 and $85,100, respectively. M3 and M4 Competition models with M xDrive will follow in the summer.
Share on Facebook