2021 BMW M440i xDrive: Getting Acquainted with the New
4 Series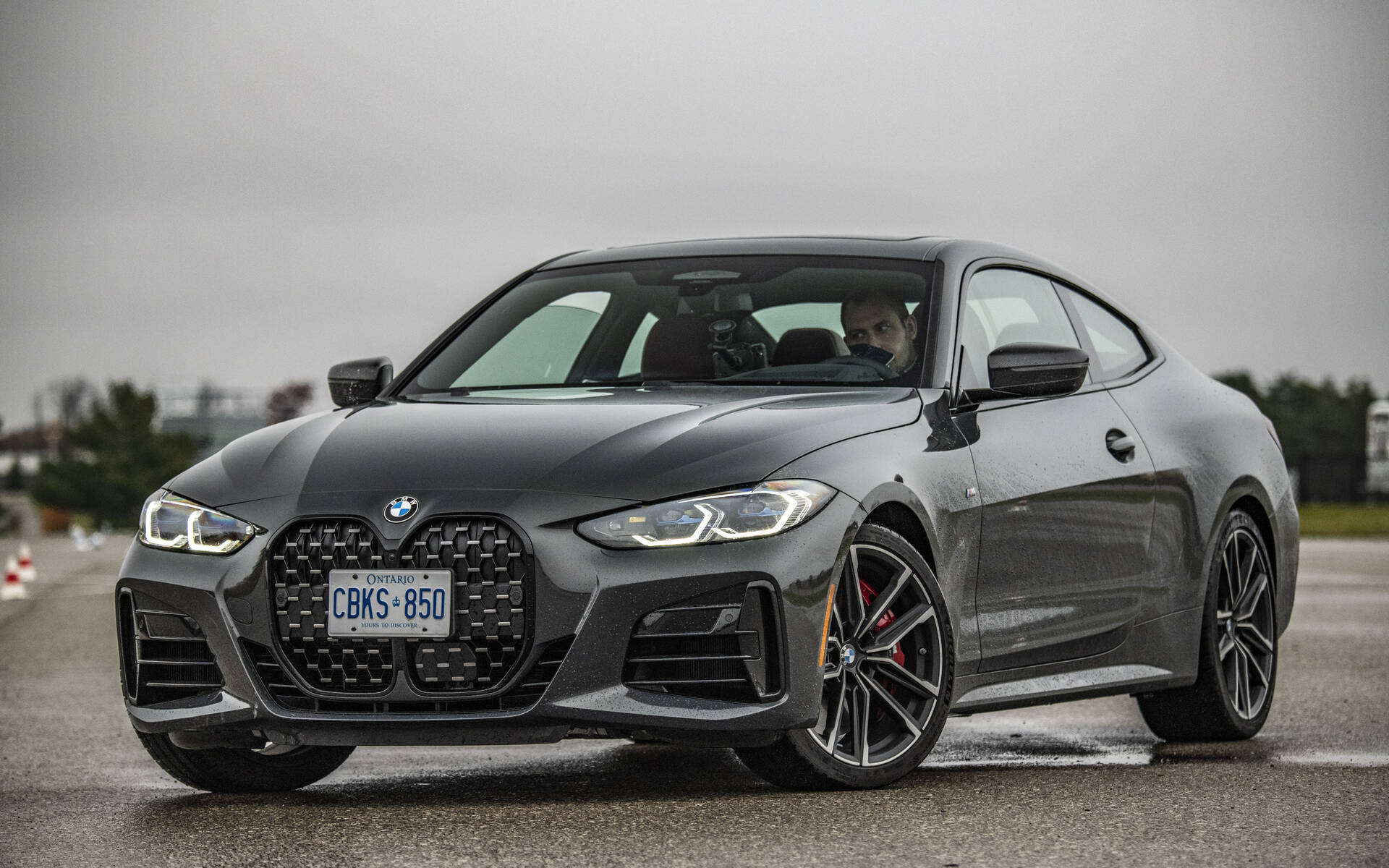 People can't seem to stop talking about the all-new 2021 BMW 4 Series since the car made its debut in late spring. The polarizing front grille, of course, is the main topic.
But what is it like to drive? We recently had the opportunity to take it for a quick spin both on the road and the track. Sure, our account is not a comprehensive review following a weeklong test drive, but you'll still get the picture.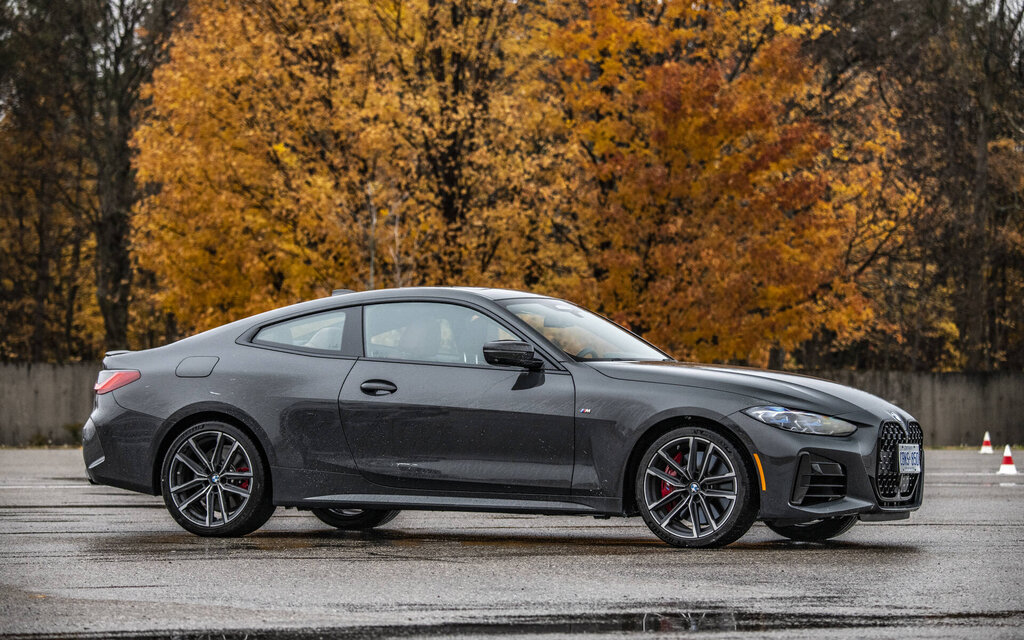 A Sportier 3 Series
The original 4 Series was introduced to replace the 3 Series Coupe. Then things got a bit confusing when BMW added a four-door 4 Series Gran Coupe variant, but let's not focus on that one.
The second-gen 4 Series still shares many components with the 3 Series sedan. The two essentially have the same interior, infotainment system and powertrain options.
However, BMW wanted the coupe to be more than a 3 Series with a two-door body style. Designers and engineers came up with a plan to make the new 4 Series a sportier car overall, even in base trim. Among other changes, the rear track is wider and the front wheels have a more aggressive angle to maximize grip.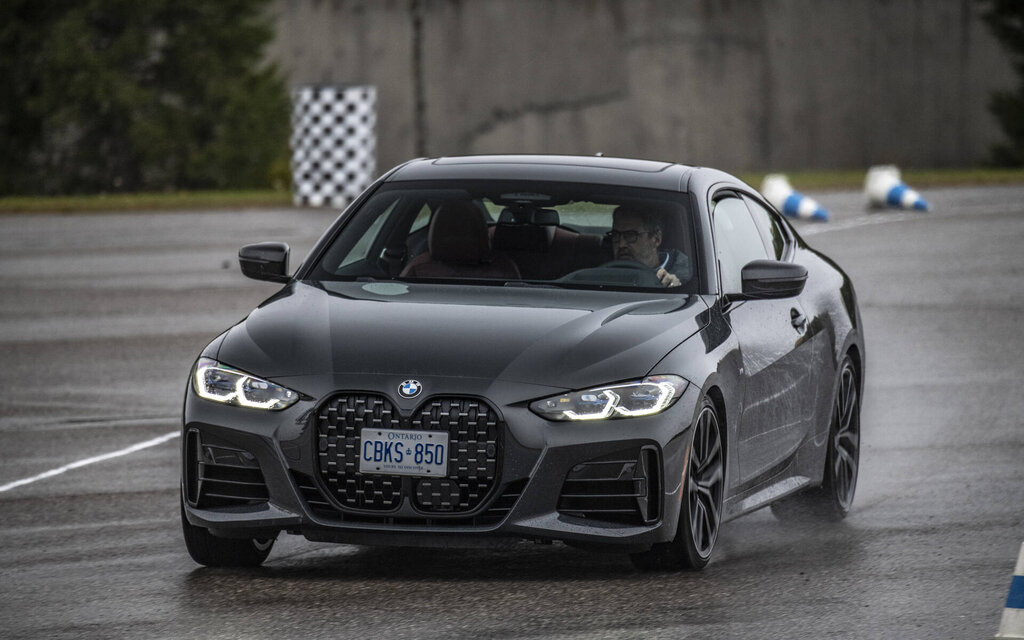 Enhanced Performance
Does it work? On a track, yes. In normal driving conditions, you'll also feel a small difference. The 2021 BMW 4 Series proves fun to drive while remaining comfortable even with our tester's low-profile tires.
Speaking of which, this was an M440i xDrive model that slots just below the ferocious M4. It features a turbocharged 3.0-litre inline six-cylinder engine good for 382 horsepower and 369 pound-feet of torque. Turbos usually deliver more torque than power, but we're not complaining. The result is strong acceleration no matter what speed you're driving at. The engine is flexible at lower revs and makes for exhilarating times at higher revs.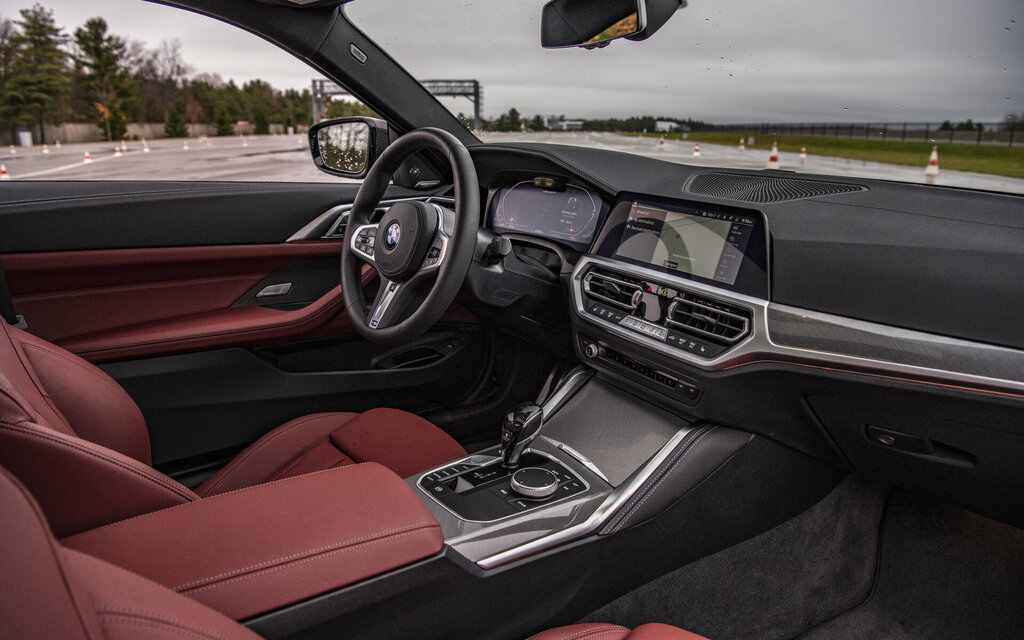 BMW's various driver assist and control systems are quite effective. On a cold, rain-soaked track (the outside temperature was just over the freezing point), the car's intelligent all-wheel drive teamed up with the ABS and cutting-edge stability control to keep us safe and sound at all times. You can feel them intervene, but never in a way that impedes what you're trying to do.
Ultimately, the 2021 BMW 4 Series can be described as a 3 Series for people who want a bit more sportiness and fun in their daily drives, without having to sacrifice comfort or practicality. As for the look and particularly that front grille, we'll probably get used to it.
Share on Facebook