2021 BMW 330e Pricing Announced, EV Incentives Apply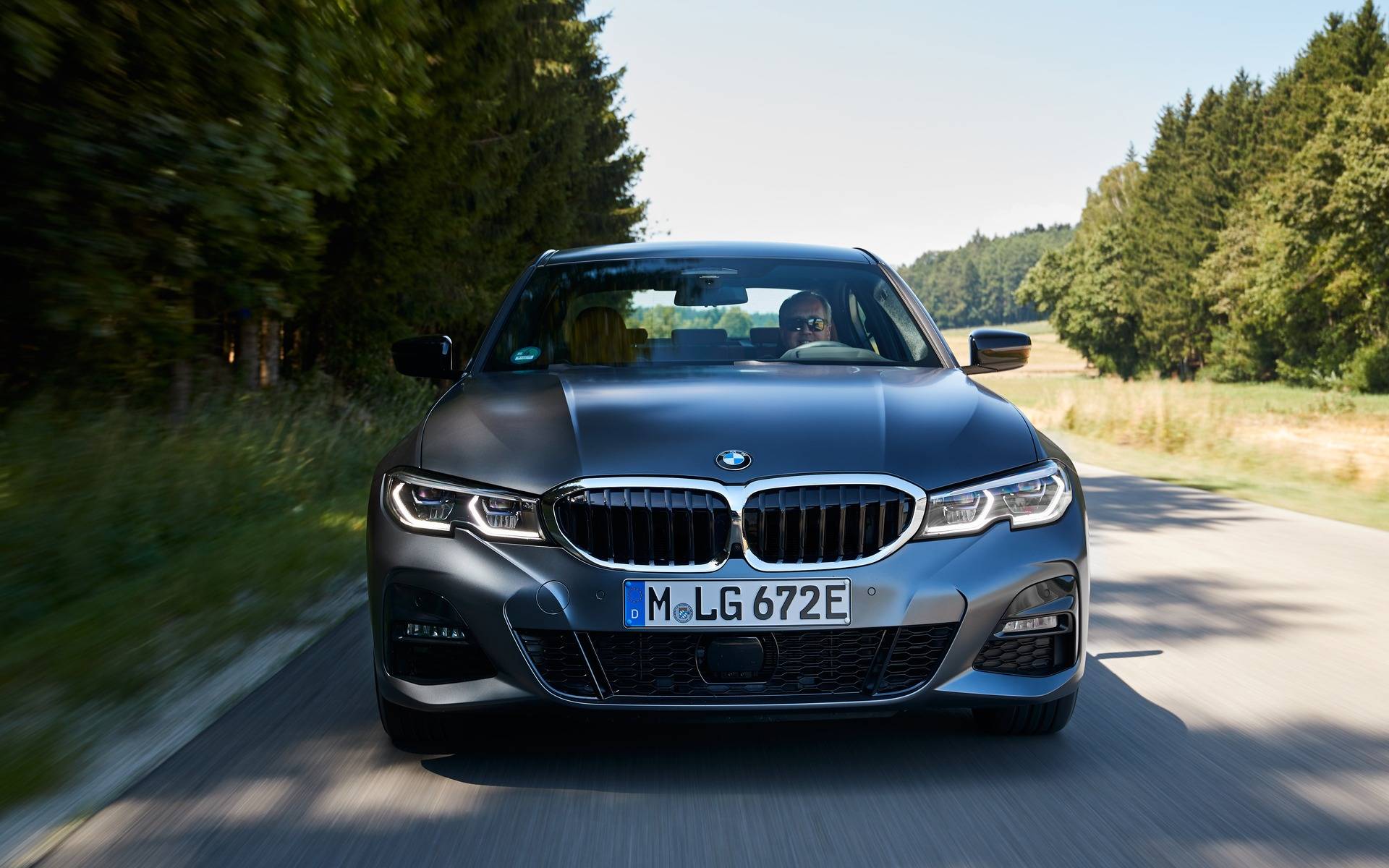 BMW Canada has some good news for 3 Series fans who are eagerly awaiting the next-generation plug-in hybrid variant being introduced for 2021.
First, the car will hit the market next month—provided everything goes according to plan despite the COVID-19 crisis.
More importantly, pricing has been announced: $44,950 for the base 330e with rear-wheel drive and $54,000 for the 330e xDrive with all-wheel drive. That's pretty reasonable and cheap enough to qualify for various rebates.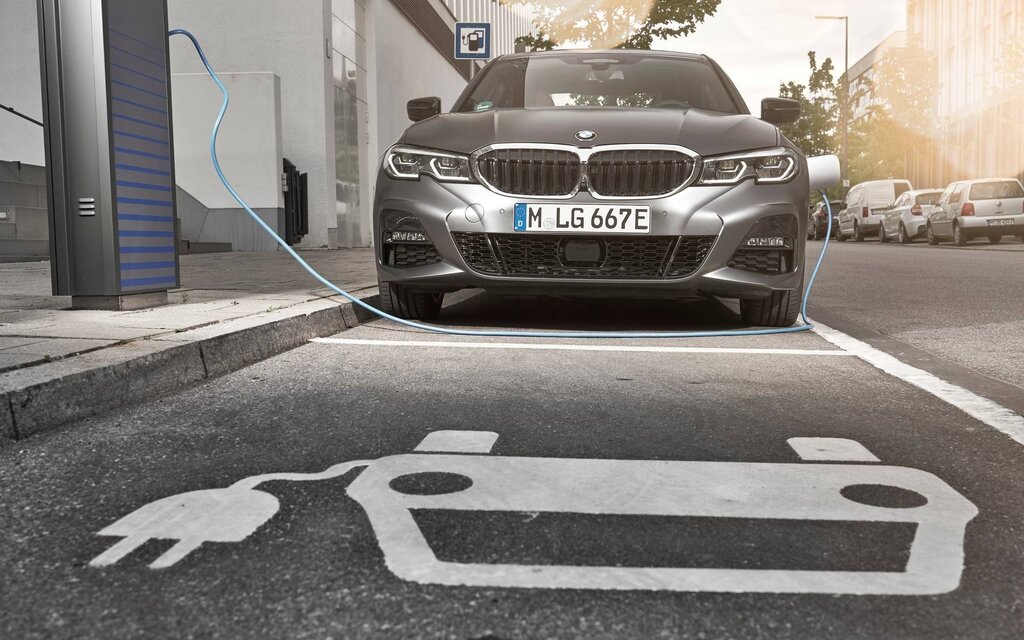 Buyers and long-term lessees will save up to $2,500 under the Canadian government's EV plan, which is intended for vehicles with a base MSRP below $45,000 and their higher-priced versions not exceeding $55,000.
In Quebec, thanks to the Roulez Vert program, they will also get a break of up to $4,000. Those in British Columbia, meanwhile, will receive an extra $1,500 off.
Making the most of the latest eDrive technology, the 2021 BMW 330e and 330e xDrive combine a turbocharged 2.0-litre gasoline engine with an electric motor and a 12-kWh battery. Total output is rated at 288 horsepower and 310 pound-feet of torque.
A brand new feature is XtraBoost, which maximizes performance when the throttle is depressed to the kick-down position. Available in Sport mode, XtraBoost offers an immediate increase of 40 horsepower for up to 10 seconds. As a result, the 0-100 km/h sprint can be achieved in as little as 5.9 seconds.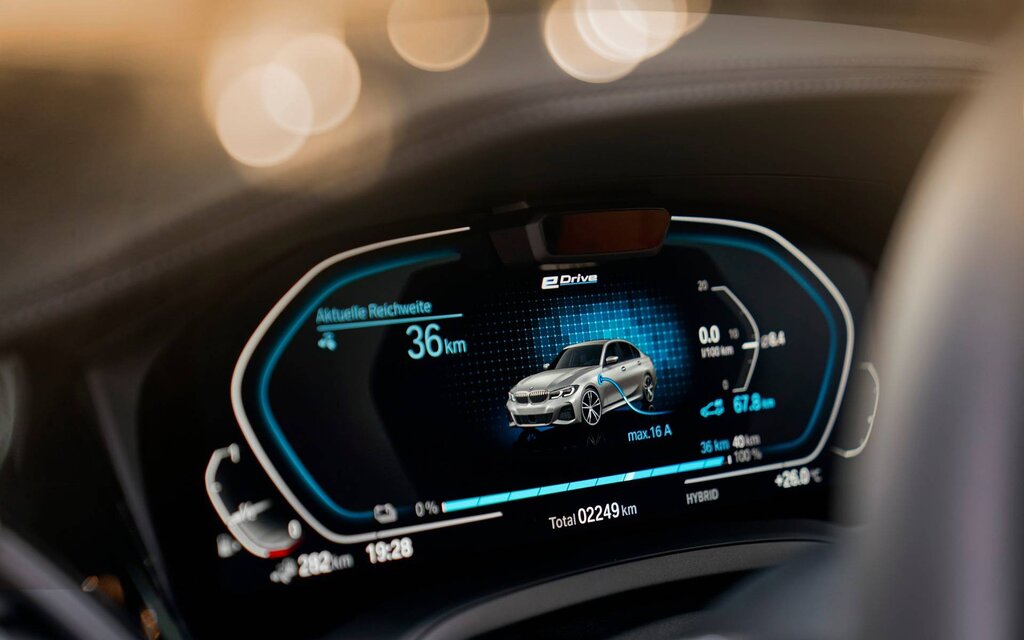 With regard to efficiency, the 2021 BMW 330e can drive at speeds up to 140 km/h (previously 120 km/h) and cover distances up to 59 kilometres when operating on battery power only, BMW claims. The exact range and MPGe figures will be confirmed once approved by Natural Resources Canada.
In order to warn pedestrians, an exterior speaker system generates a special sound at speeds up to 32 km/h. Other standard safety features include Frontal Collision warning with City Collision Mitigation, Lane Departure Warning, Blind Spot Detection, Rear Collision Protection and Cross-Traffic Alert.
Optionally, BMW offers Active Cruise Control with Stop & Go function (great in dense traffic), a Steering and Lane Keeping Assistant with Active Side Collision Avoidance, plus an Evasion Assistance system that now also reacts to pedestrians and Cross-Traffic Alert.
Share on Facebook