BMW i4 Electric Sedan is Officially Revealed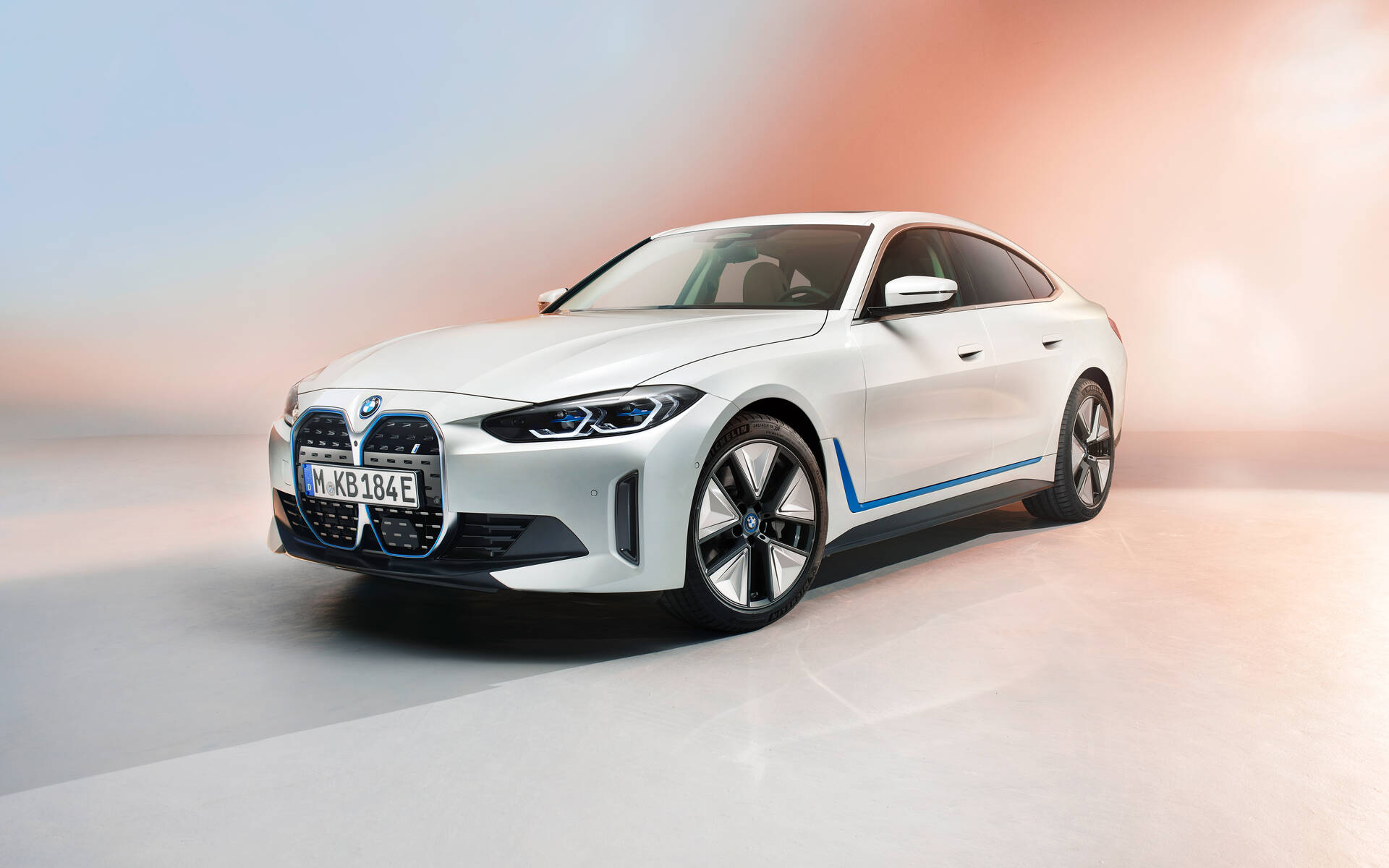 The upcoming BMW i4 electric sedan was revealed today at the BMW Group Annual Conference in Germany.
Similar in size to the 4 Series Gran Coupe, it's described as a refined balance of BMW typical sportiness, comfort and sustainable performance that are unique in its segment.
We'll be the judge of that when it hits the market. Europe will go first in 2021, and North America will follow sometime in 2022. An M Performance variant is also planned.
The BMW i4 will be available globally in different versions with a power output of up to 390 kilowatts (523 horsepower), 0-100 km/h acceleration in around four seconds, and an EPA-estimated range of up to 480 kilometres. An 80-kWh battery is included as part of BMW's fifth-generation eDrive technology.
As for design, the production model looks very similar to the Concept i4, with the new oversized kidney grille up front, as well as aerodynamic wheels and a blue accent stripe on the sides. The headlights and mirrors are a bit more conventional, naturally.
Along with the iX crossover, the BMW i4 will pioneer the automaker's new iDrive 8 infotainment system, which also debuted this week. The latter powers a super-wide, curved digital display and makes voice and gesture control a more important part of the driving experience.
"With its sporty looks, best in class driving dynamics and zero local emissions, the BMW i4 is a true BMW. It makes the heart of the BMW brand now beat fully electric," said Pieter Nota, member of the Board of Management of BMW AG responsible for Customer, Brands, Sales.
The BMW i4 will wage war against the Tesla Model 3 and Audi e-tron GT when it goes on sale. Stay tuned for more details in the coming months.
Share on Facebook