Five Things to Know About the Tesla Cybertruck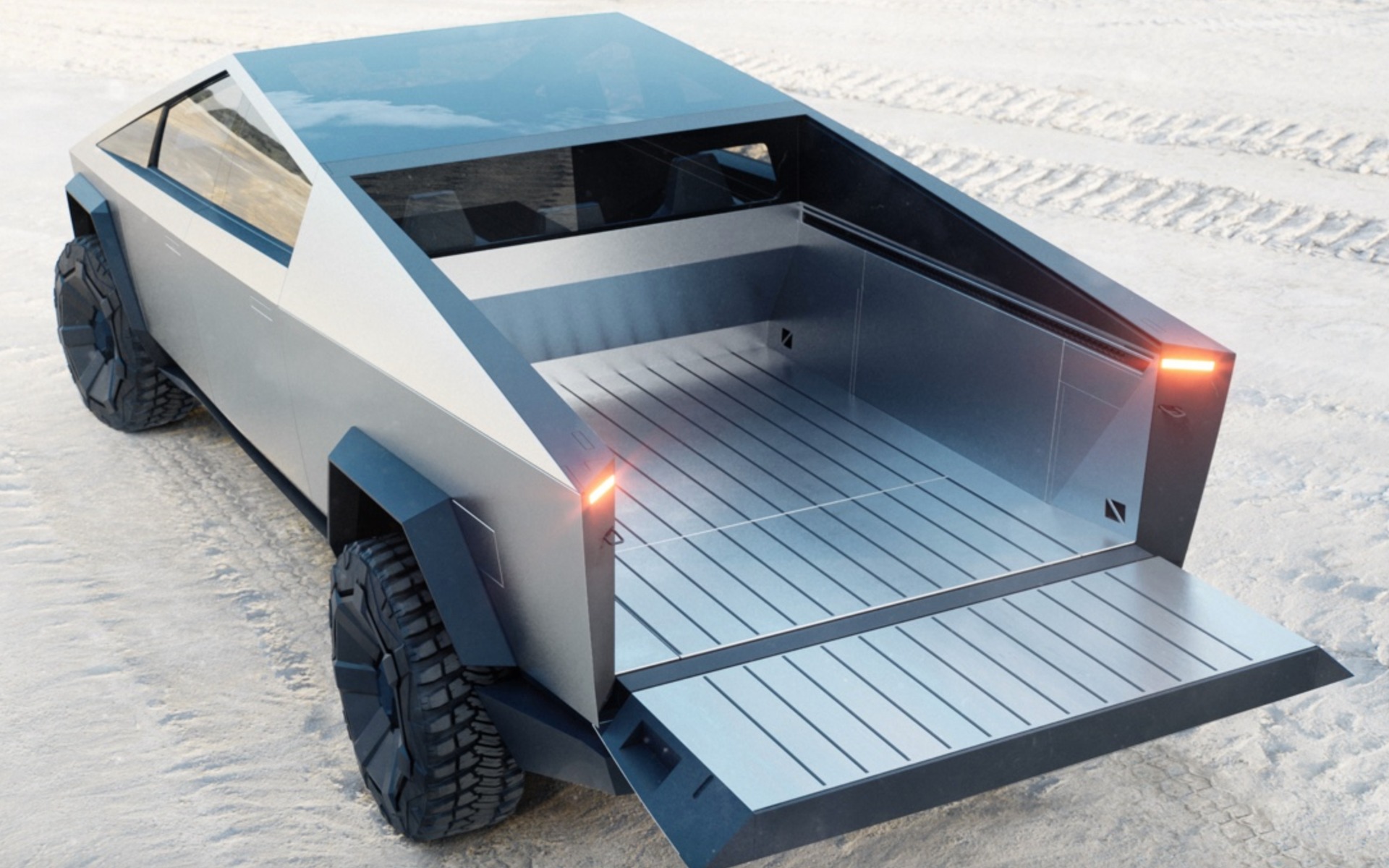 The shockwave created by the launch of Tesla's new electric pickup is not about to fade anytime soon.
While some are ecstatic and marvelling at the exceptional capabilities of this truck, many others have a tough time swallowing the outrageous design and are wondering if this is all a prank by Tesla CEO Elon Musk.
Here are five things you need to know about the Tesla Cybertruck (seriously, that's the real name):
Three Different Configurations
The Cybertruck is available with either one, two or three motors. In the first case, rear-wheel drive is the way to go. As for the others, you obviously get all-wheel drive. An adaptive air suspension and Tesla's Autopilot semi-autonomous driving technology are included as standard.
The tri-motor variant of this electric pickup accelerates from 0-60 mph (96 km/h) is 2.9 seconds only—faster than a Porsche 911!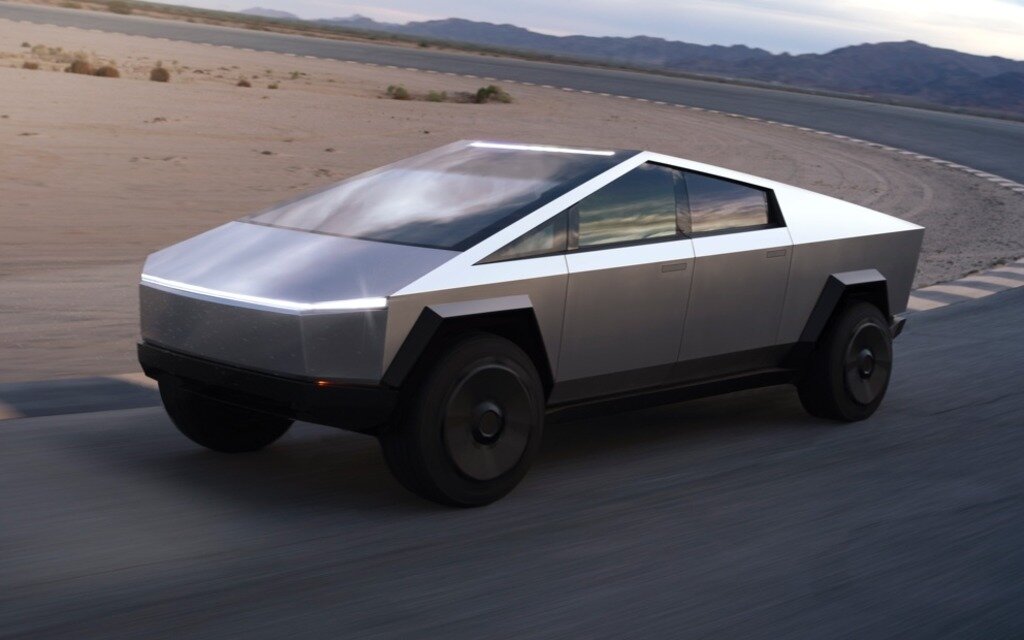 How Much Range?
These three configurations each have their own unique battery and offer different levels of range. We're talking about 400, 480 and 800 kilometres, respectively. For the record, the longest-range Tesla right now is the Model S, which can travel up to 600 kilometres with a full charge.
With the Cybertruck, fast charging is possible at a power level of up to 250 kilowatts.
Unbreakable… Sort of
To prove how tough the ultra-high-resistance stainless steel body is, a member of the Tesla crew slammed a sledgehammer into the door and it didn't leave a single mark, unlike a conventional steel door. We don't know how much the whole body weighs, however, and we're honestly afraid of the maintenance/repair costs.
Because nothing is unbreakable, folks. Case in point: Tesla developed unique armour glass for the Cybertruck, but the projectile thrown by the same assistant nearly went through the side windows. Oopsie!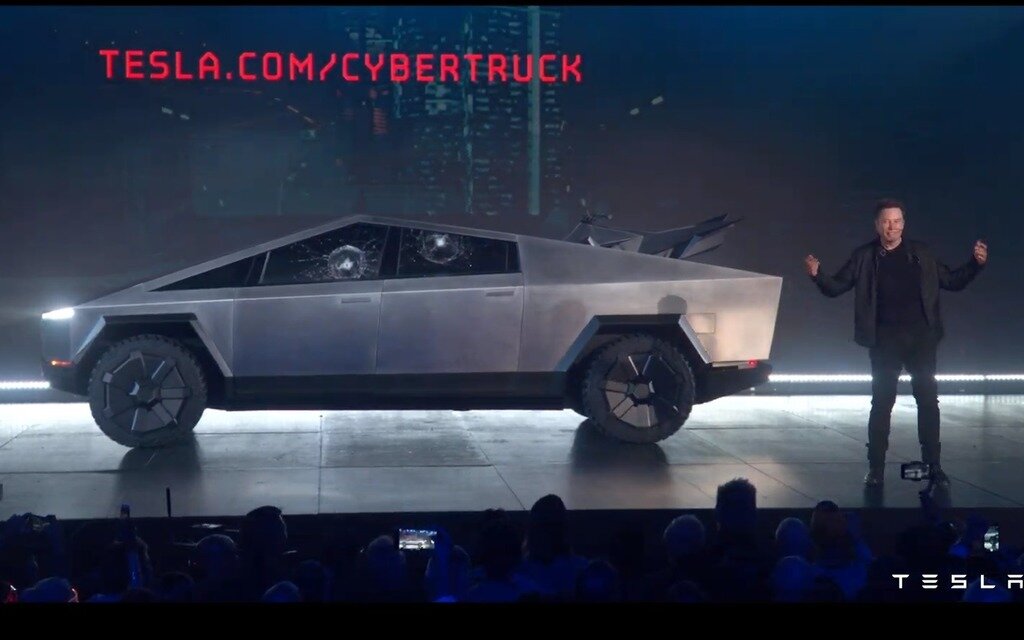 What About Payload and Towing?
Behind the six-passenger cabin is a cargo bed that is 6.5 feet long and has a class-leading payload of 3,500 pounds. It features a telescopic tailgate that proved handy for loading the electric ATV also unveiled by Tesla during the night (is the company entering the recreational product segment, too?)
As for maximum towing capacity, it is officially rated at 7,500 pounds in base trim and 14,000 pounds in top trim—far from the 300,000 pounds Musk previously hinted at (of course), but still the highest figure among light-duty full-size pickups.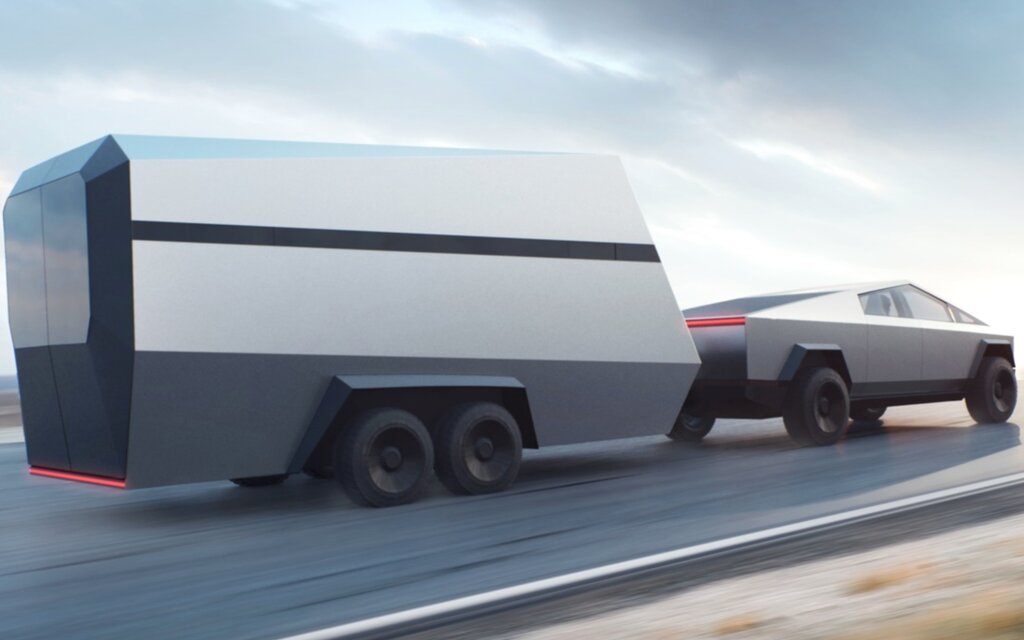 Priced to do Some Serious Damage
Perhaps as much as the controversial exterior, the base price of the Tesla Cybertruck was a real shocker: $39,900 USD. The top-line model will cost $69,900 USD. Just so you know, a 2020 Ford F-150 south of the border starts at a little under $30,000.
Canadian prices have yet to be announced, but you can make a reservation now with a $150 deposit. Production will start in late 2021.
Share on Facebook