First Tesla Cybertruck Caught on the Street
When the all-new Tesla Cybertruck made its debut on November 21, many were shocked by its sci-fi inspired, concept-like exterior that doesn't look like anything on the road today.
That's understandable as the electric pickup is scheduled to enter production in late 2021 at the earliest.
Just a few days ago, however, someone caught a prototype rolling down a street in Hawthorne, California, not too far from Tesla's (and SpaceX) headquarters, and posted a video on his Instagram account.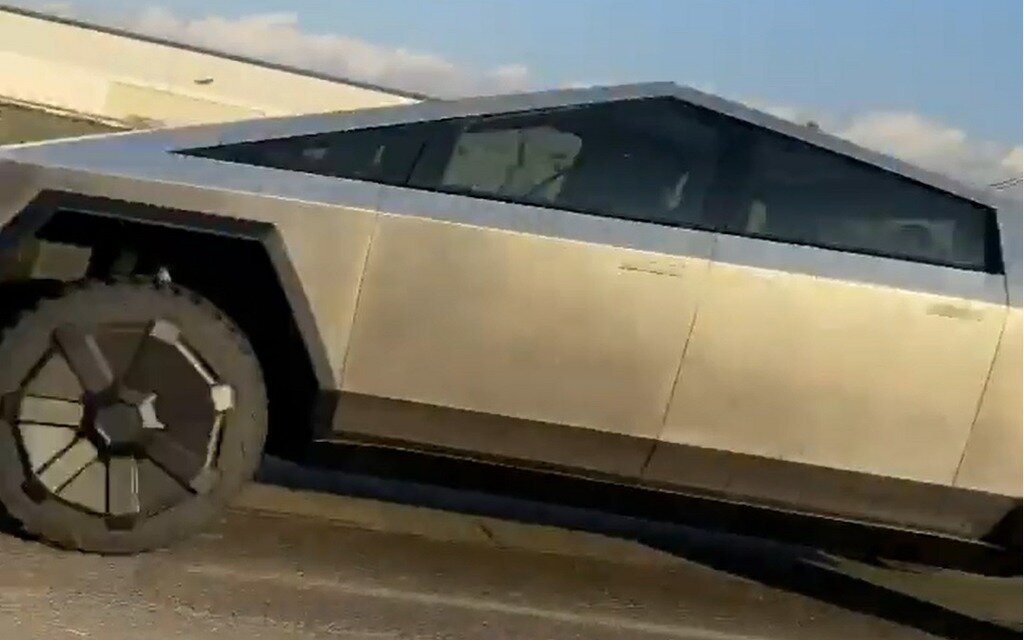 The photos you see here are screen captures taken from the clip. And they offer a different perspective than the late-night presentation held by Tesla.
We don't know if that was part of the Cybertruck's testing, but we can see the truck being followed closely by a Tesla Model X.
One of its rivals, the upcoming Rivian R1T, was also spotted in the wild recently. It will go on sale next year, well before the Cybertruck. Don't miss our head-to-head comparison of these two electric pickups!
Share on Facebook