Tesla Cybertruck vs. Rivian R1T : Specs Comparison
A new week begins, but we're not done yet with the Tesla Cybertruck.
No matter what you think of the look of this brand new electric pickup, you have to admit the features and capabilities are quite impressive. Of course, production will only start in late 2021, so a lot can change between now and then.
Ford will have launched its electric F-150 and we've just received confirmation that GM's electric pickup will hit the market in the fall of 2021, too. Details about both vehicles are still very limited, which leaves plenty of room for speculation.
However, we know pretty much everything about the Rivian R1T. Just like the Cybertruck, this one promises to revolutionize the traditional pickup segment.
Let's compare specs to see how they stack up…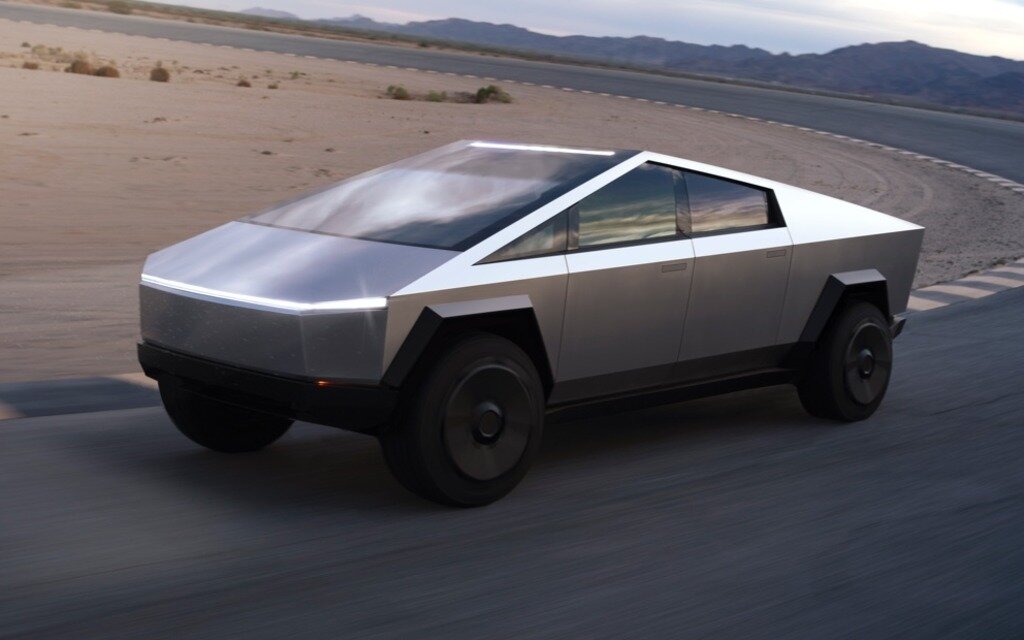 Size
Both the Cybertruck and R1T are light-duty full-size pickups. The former is a bit larger at 5.9 metres long, 2.0 metres wide and 1.98 metre tall. The latter measures 5.5 x 2.0 x 1.8 metres.
Each one sits on an adaptive air suspension that adjusts ground clearance to tackle any terrain. They also have favourable approach and departure angles: 35 and 28 degrees for the Cybertruck, 34 and 30 degrees for the R1T.
Performance
The Cybertruck's output has not been specified yet, but we know that the tri-motor variant accelerates from 0-60 mph (96 km/h) in just 2.9 seconds. Meanwhile, the R1T uses four separate motors to generate up to 750 horsepower and 829 pound-feet of torque. It takes an extra tenth of a second to finish the same sprint.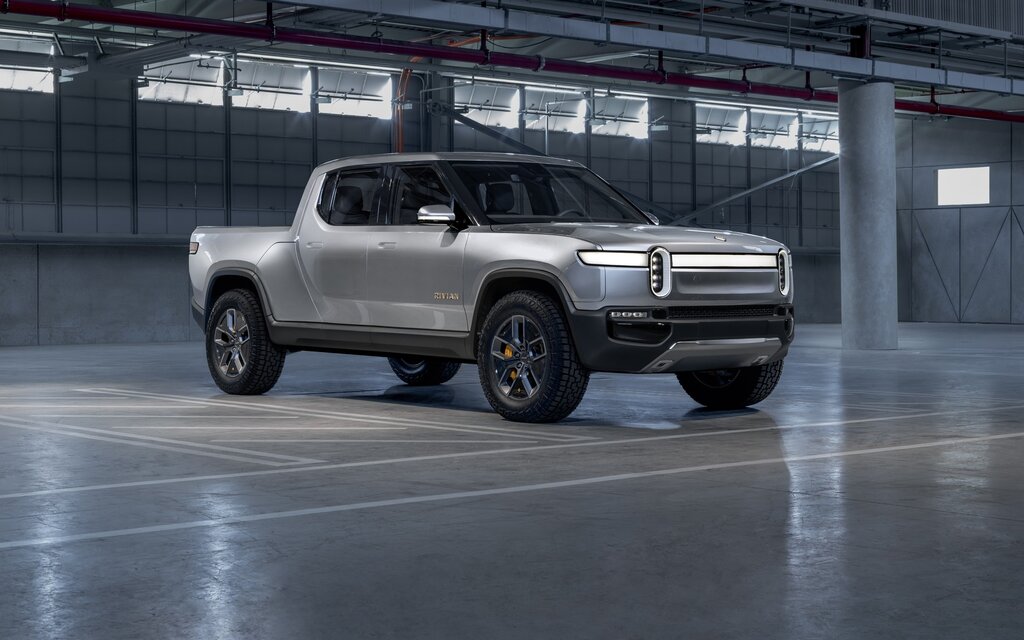 Range
Each electric pickup is available in three different configurations. Tesla's can travel approximately 400, 480 or 800 kilometres with a full charge. Rivian counters with 105-, 135- and 180-kWh batteries, the latter offering around 640 kilometres of range.
Payload and Towing
To convince a number of traditional pickup owners to make the switch, these new electric models need to be up to the task when it comes to carrying and pulling heavy loads. The Cybertruck has a payload of 3,500 pounds and a towing capacity of up to 14,000 pounds, which would currently be tops in the segment. The R1T boasts only half the payload (1,760 pounds) and will tow a maximum of 11,000 pounds.
Price
The Tesla Cybertruck is even more spectacular when you consider the base price: $39,900 in the U.S. The top-line model will cost $69,900—a mere $900 over the cheapest Rivian R1T. The latter will go on sale next year, well before its California-based rival (Elon Musk says Tesla has received over 200,000 pre-orders already). In both cases, Canadian prices have yet to be announced.
Share on Facebook