Rivian R1T Caught on the Road… in Canada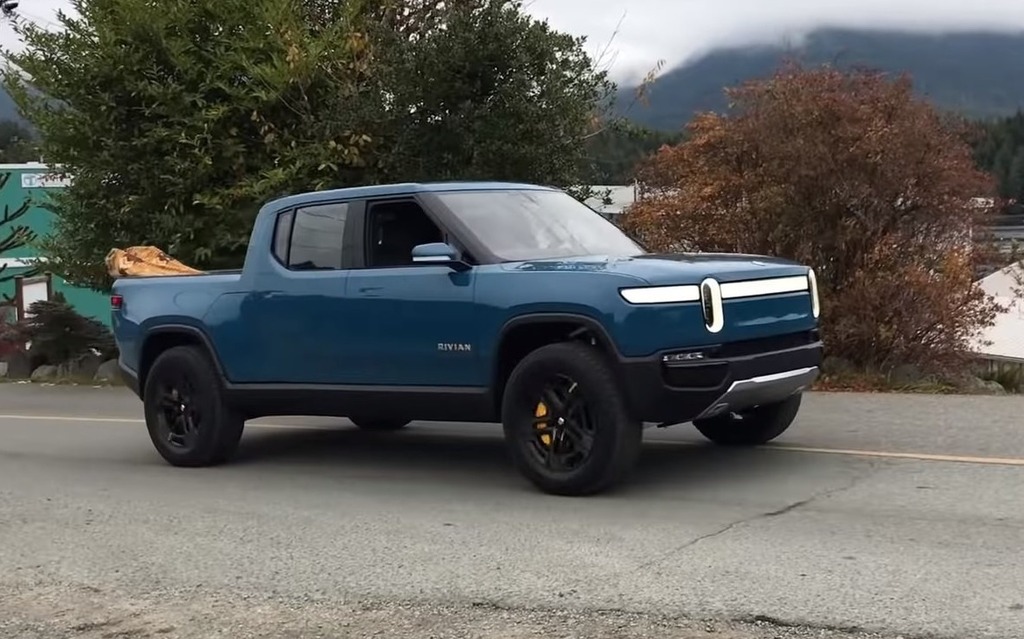 The electric pickup everybody is talking about—at least until Tesla unveils its "Cybertruck" on November 21—is the Rivian R1T. Sure, it's not even on the market yet, but we think you should know that it was recently spotted on the beautiful roads of Canada.
More specifically, the truck came to Ucluelet, British Columbia to take part in a shooting for a commercial.
While it was still just a pre-production model, an amateur video captured and posted on the YouTube channel Ukeedaze allows us to see the R1T in action and gives a better look at some of its unique features, such as the giant pass-through between the cabin and cargo bed.
A new blueish paint is also showed.
So far, we know that the Rivian R1T will go on sale next year starting at $69,000 USD (Canadian availability and pricing have yet to be announced). It uses four electric motors generating a total of up to 750 horsepower and 829 pound-feet of torque. Acceleration from 0-100 km/h takes just over three seconds.
Three different batteries will be offered—105 kWh, 135 kWh and 180 kWh—with the largest one providing a range of up to 640 kilometres.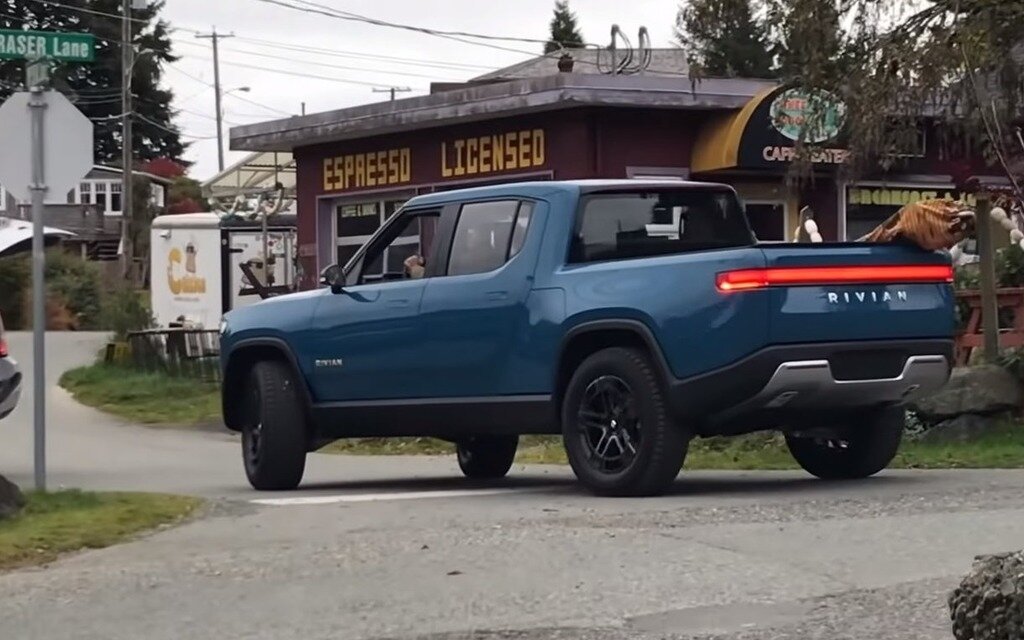 As for utility, payload is rated at 1,760 pounds and towing capacity is 11,000 pounds—way less than what Tesla promises, not to mention Ford with its electric F-150. An adjustable air suspension increases ground clearance by more than six inches.
Presented as a lifestyle vehicle with a sense of adventure, the Rivian R1T can also cross rivers up to 3.5 feet deep, which is normally unthinkable with EVs. A camper variant with a kitchenette and fridge will even be available.
Share on Facebook