Rivian to Supply Amazon with 100,000 Electric Vans
Just ahead of the seven-day global climate strike that starts today, Amazon reinforced its committed to meet the goals of the United Nations Paris Agreement ten years early. And one of the ways to achieve that is to have a cleaner vehicle fleet.
Following an investment of more than $900 million in Michigan's electric car startup Rivian earlier this year, the online shopping and delivery giant has placed an order for 100,000 vans—the largest ever of its type—even though we have yet to see a single production model from Rivian.
Prototypes could debut as early as next year and the first units will be ready in 2021.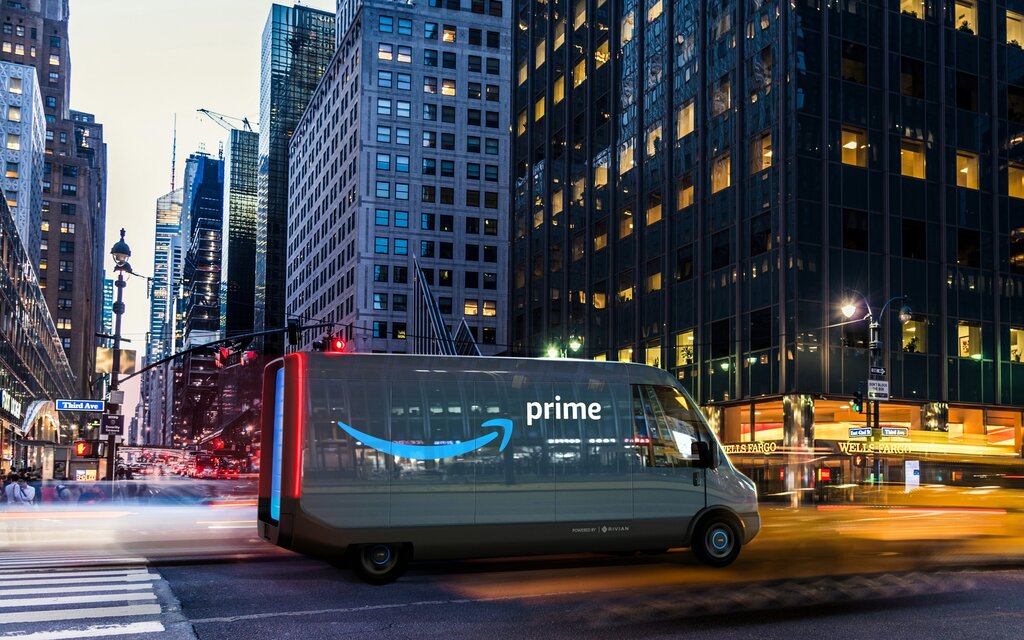 According to a Rivian spokesperson, those 100,000 vans are expected to save up to four million metric tons of carbon emissions each year once every van is on the road by 2024.
The spokesperson also confirmed to various media outlets that this specific van design will be exclusive to the Amazon partnership. Production will take place on a separate assembly line from the R1T pickup and R1S utility vehicles in Rivian's Illinois plant.
The technology and architecture will be very similar, including the battery, powertrain, thermal management, controls, electrical network and connectivity platform. Specifications remain unknown, but range could be somewhere around 600 kilometres.
As for the estimated cost of a purchase of 100,000 vans, no details were provided, either, but if there's one company that can afford it, it's Amazon.
Share on Facebook