Rivian Announces 3,500 Fast-Chargers, Canada is Included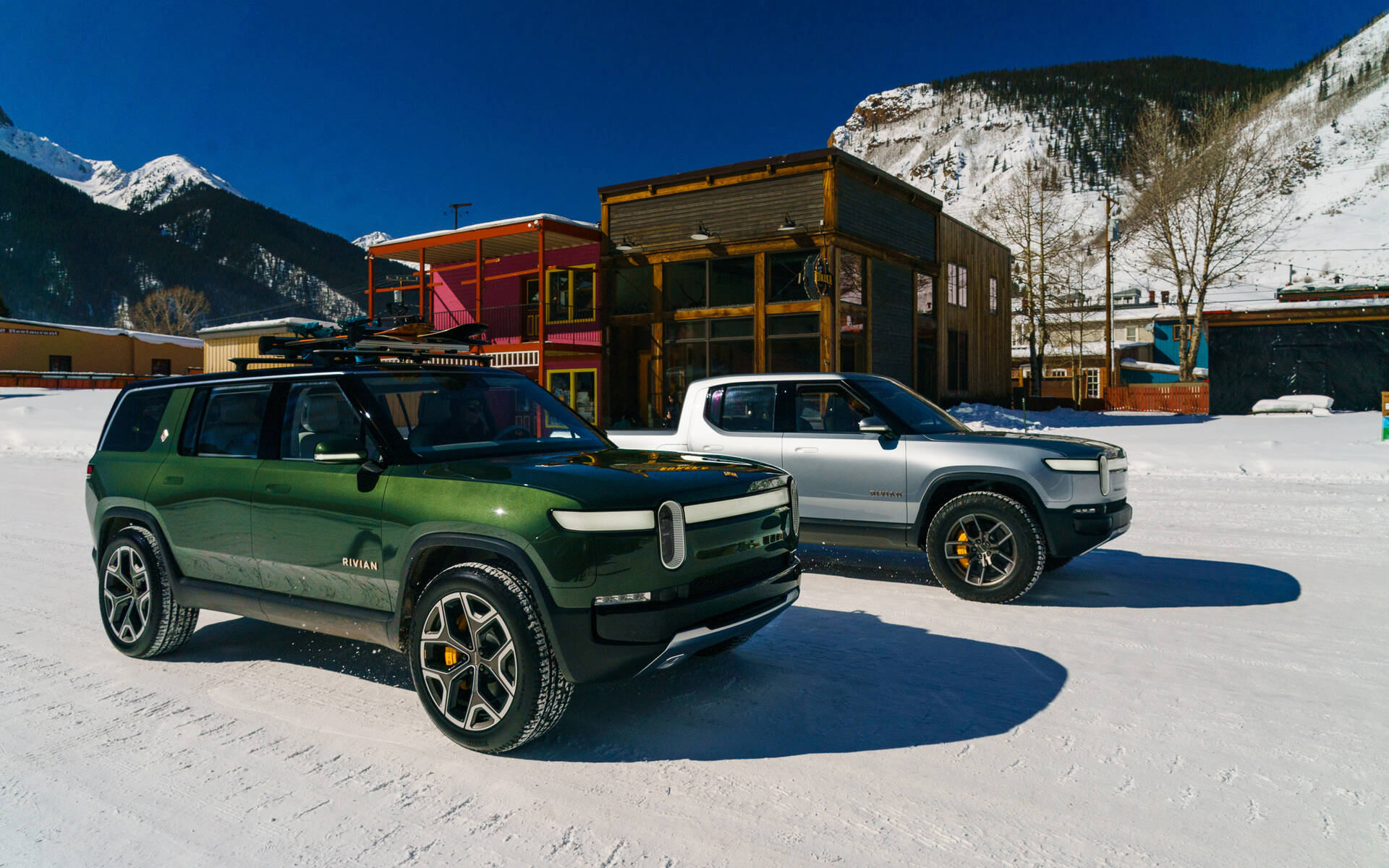 Rivian, the new EV manufacturer on the verge of launching the R1T pickup and R1S SUV, announced it will install more than 3,500 fast chargers at over 600 locations in the U.S. and Canada by the end of 2023.
Forming the "Rivian Adventure Network," said locations are promised to be conveniently located on highways and main roads, often by cafes and shops. The chargers will be available exclusively for Rivian owners, much like Tesla's Superchargers.
According to the map released by Rivian, most of these fast chargers will be found on British Columbia, Alberta and Ontario. There will also be a few in Quebec and Atlantic Canada: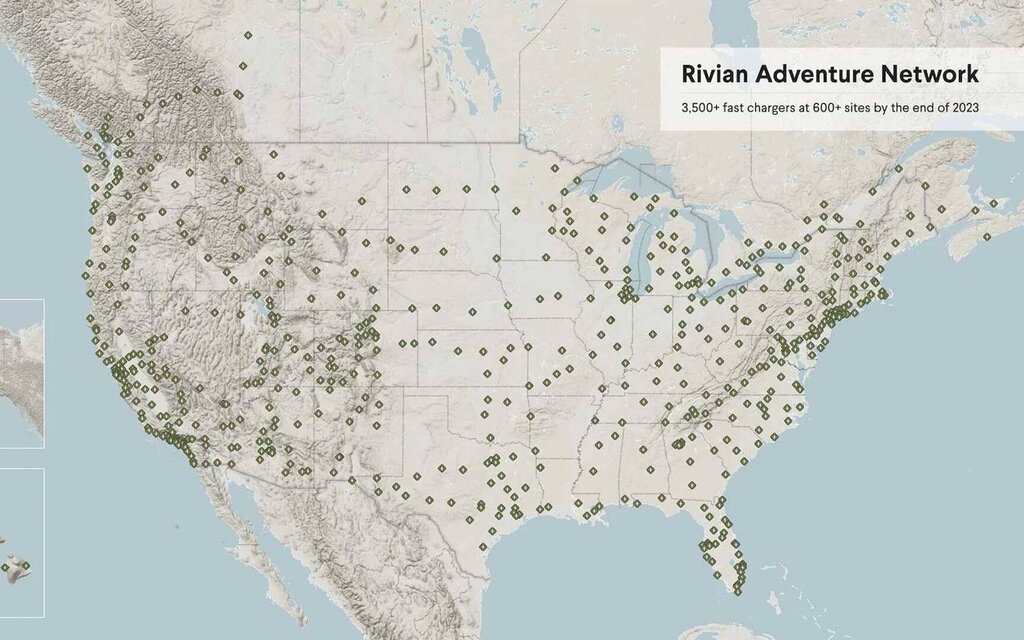 The company is claiming charging rates of over 200kW initially and 300kW+ in the future, allowing the R1T and R1S to regain about 225 kilometres of range in just 20 minutes. Both of these vehicles can travel up to 640 kilometres with a full charge.
Charging will start automatically after plugin-in, though the details on pricing and "associated programs" will be announced soon.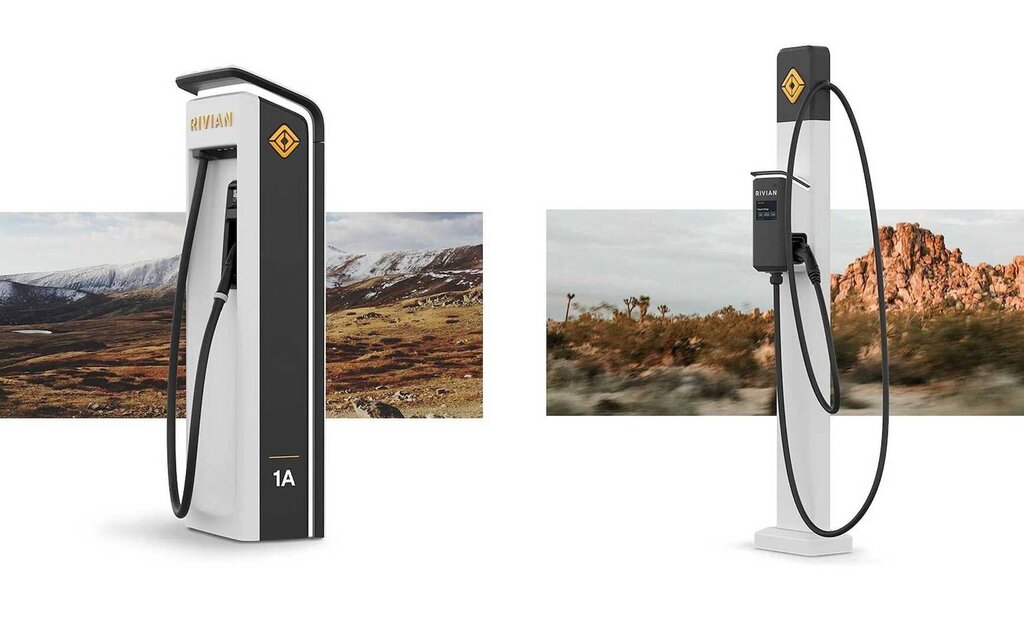 But that's not all Rivian is announcing. Also by the end of 2023, more than 10,000 level-2 (240V) chargers—called "Waypoints"—will be installed across North America, providing up to 40 kilometres of range in an hour.
Found at shopping centres, restaurants, hotels, campsites, parks and many other locations closer to where people want to spend time and explore, these chargers will be accessible by any EV owner, not just those who own a Rivian.
Furthermore, Rivian will offer its customers a wall charger to be installed at home for convenient overnight charging.
Deliveries of the R1T pickup have been delayed a couple of times for various reasons, including COVID-19, and they're now slated to begin in June. Details and pricing for Canada remain to be specified.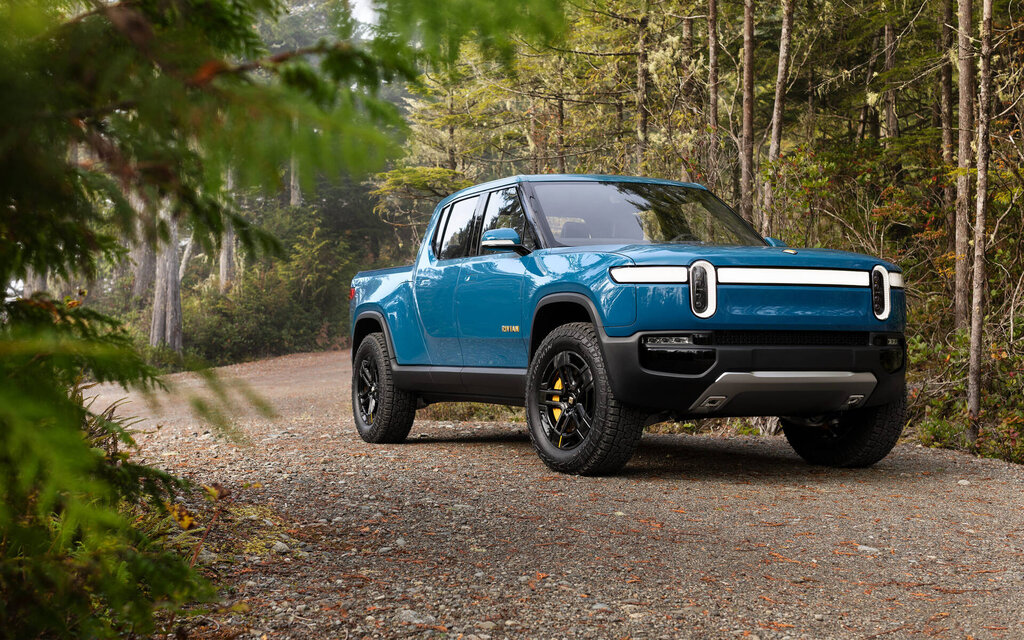 Share on Facebook