Watch: Ford F-150 Electric Prototype Tows 1 Million Lbs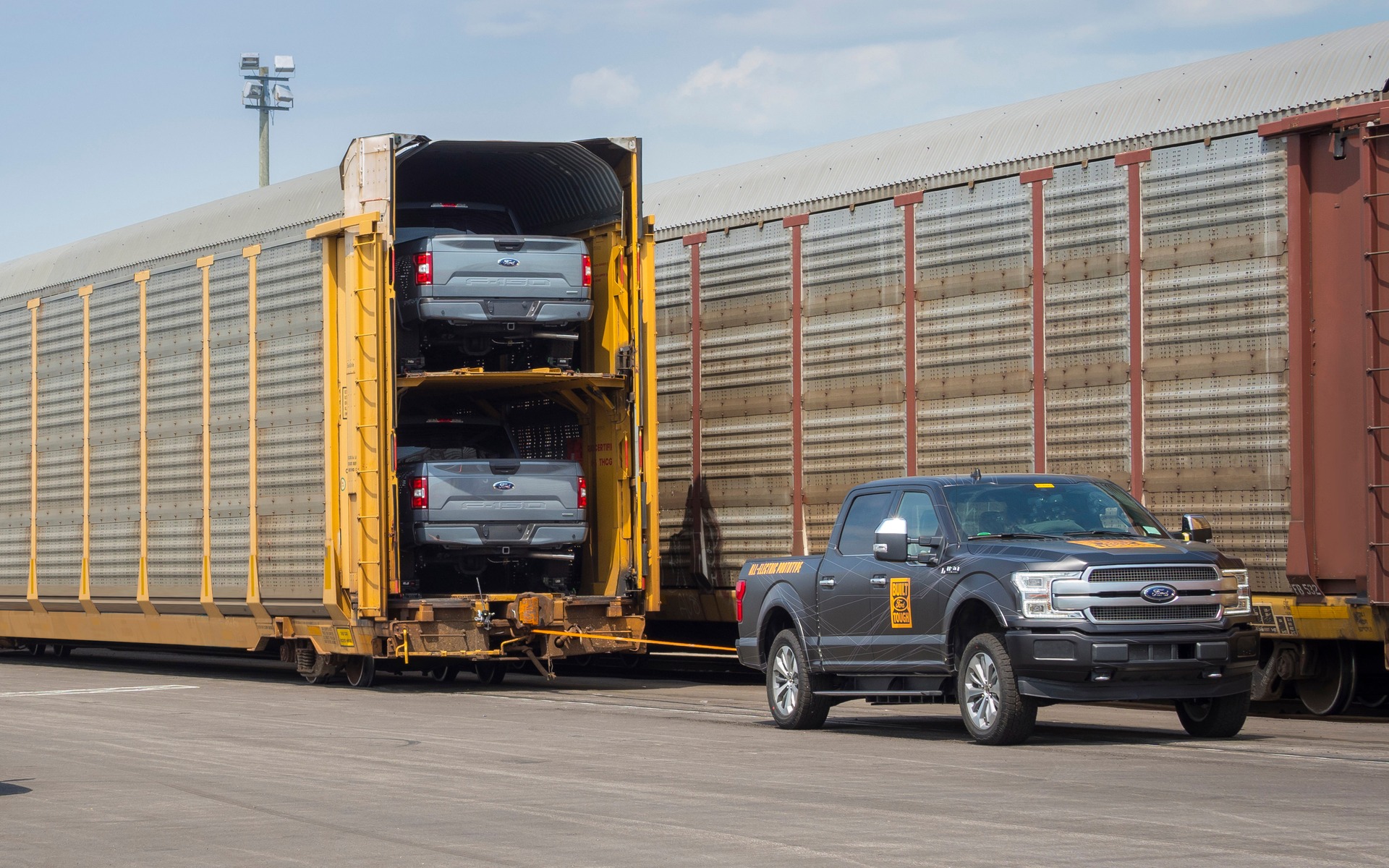 Electric pickups are coming, people. For real. While not many conventional truck owners are likely to want one and not just because of the hefty price tag, these machines will be capable of some pretty amazing feats.
Take the Ford F-150 Electric, for instance. In a video posted by the company today, chief engineer Linda Zhang, gives us one example of what this future model can do by having a prototype tow 10 double-decker freight cars and 42 F-150s. The combined weight of all these vehicles is over one million pounds!
Of course, this is nothing more than a marketing stunt, but if you were skeptical about the rugged nature and towing capacity of an electric pickup, maybe now you will change your mind.
Hybrid and Electric
Back in April, Ford announced a $500 million investment in a small new electric pickup company called Rivian, which is developing the R1T truck with a range of more than 640 kilometres and a towing capacity of 11,000 pounds (5,000 kilograms).
The two will share the same electric platform for both pickups and SUVs.
Before we see an all-electric F-150 come to market, however, Ford will launch the new F-150 Hybrid sometime in 2020.
The pressure is now on General Motors to match Ford with its own electric pickup.
Share on Facebook