Bollinger Unveils Hummer-style Electric SUV, Pickup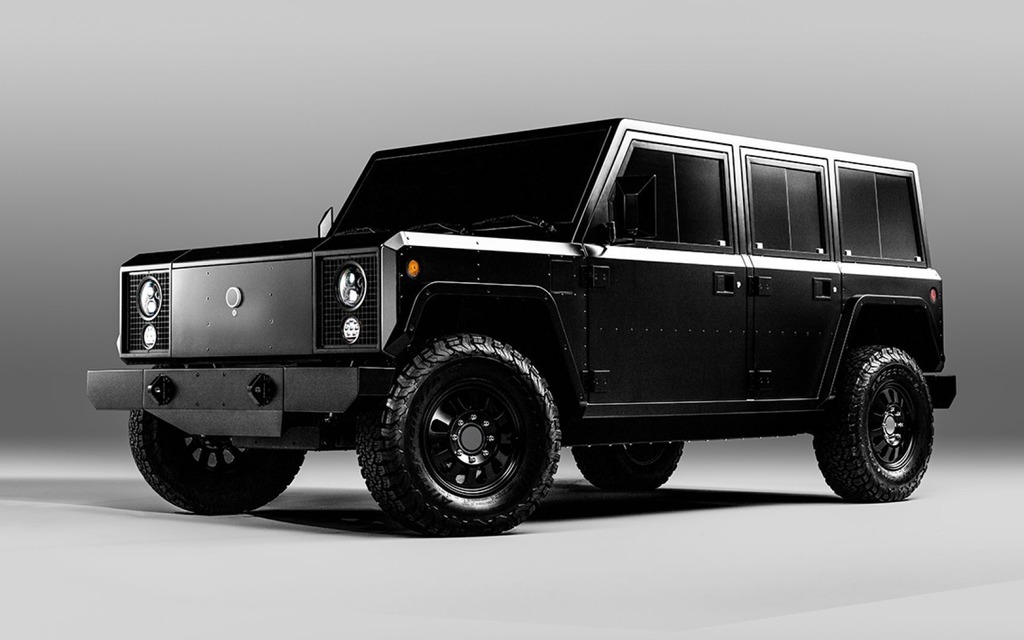 In the race to develop fully electric SUVs and pickups, some of the industry's top manufacturers such as Ford and General Motors have to ward off—or in some cases team up with—a number of startups.
By now you're probably familiar with Rivian, which introduced the R1T pickup and R1S SUV concepts late last year with plans to hit the market soon, not without the help of the Blue Oval and its $500 investment.
Today, we're going to talk to you about Bollinger Motors, which doesn't seem to have any large investors or a partnership with a major automaker, and intends to be a niche company only, at least for now.
A few days ago, Bollinger officially revealed its all-electric B1 SUV and B2 pickup. These two vehicles are said to generate as much as 614 horsepower and 668 pound-feet of torque from dual electric motors while offering an estimated range of 320 kilometres and a towing capacity of 7,500 pounds.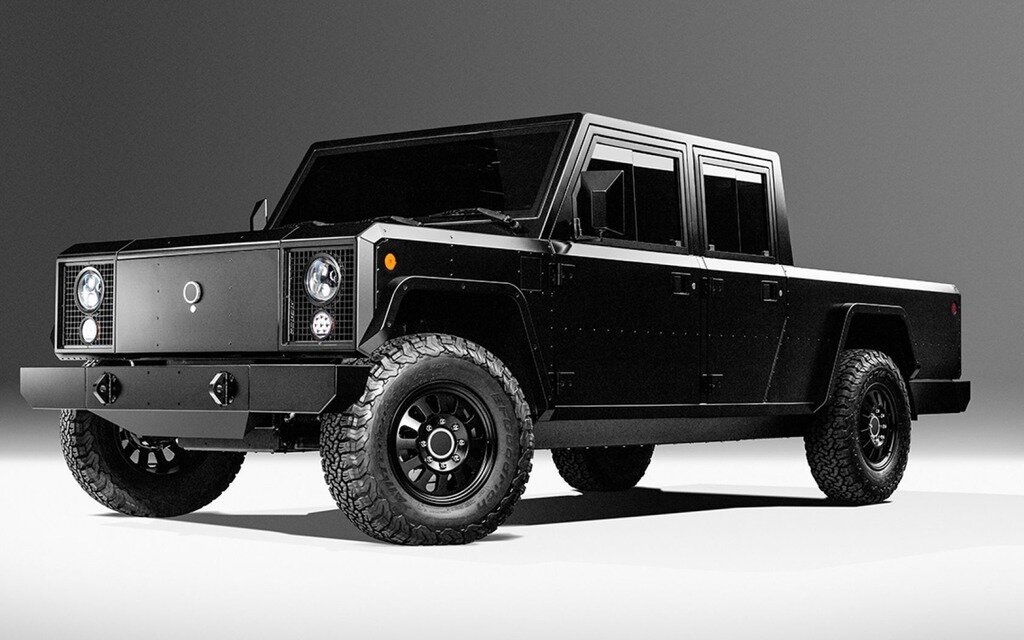 In comparison, the Rivian models will range from about 400-700 horsepower, allow owners to cover 386 kilometres in base trim or more than 600 kilometres in top trim, and tow heavy loads of up to 11,000 pounds.
There's a fully independent, adjustable suspension that provides a ground clearance of 15 inches and can be raised or lowered five inches.
In terms of design, the extremely boxy—and raw—Bollinger B1 and B2 share the same platform and Hummer-style look. With their riveted aluminum panels and big, aggressively treaded tires, they could also pass for giant Lego trucks.
There's a cost-related reason for the flat bodies, mind you: as a small automaker not focused on large-scale production, Bollinger won't need expensive stamping machines when it starts building units sometime in 2020—or so it hopes.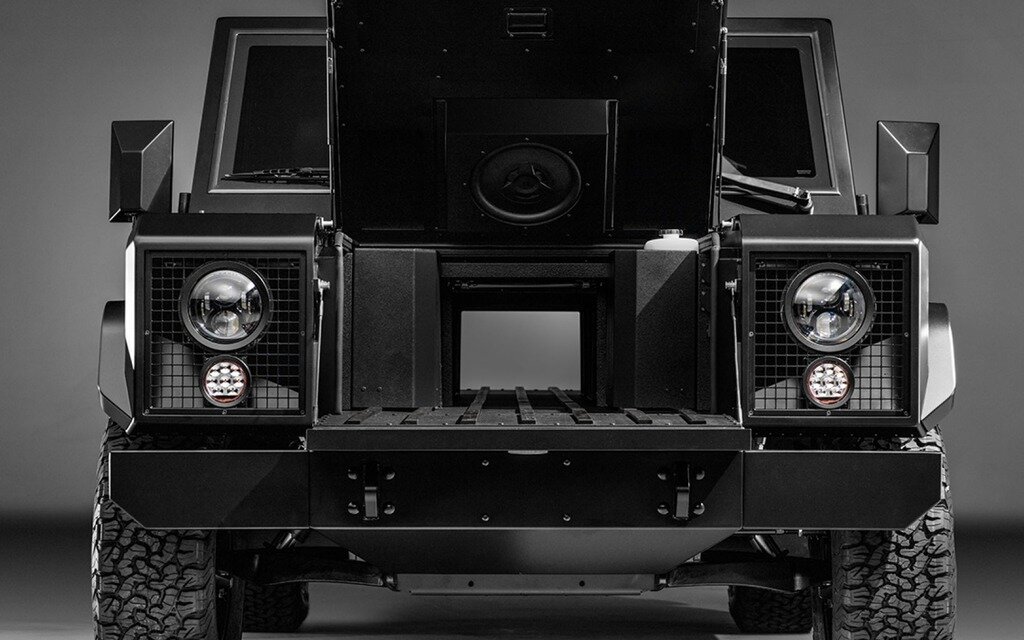 Additionally, the roof panels can be removed and the front wall of the pickup's bed can be dropped down to extend cargo into the cabin. Combined with the front trunk and front gate, the interior offers a full-length pass-through down the centre for long items such as wood beams and ladders.
It remains to be seen whether Bollinger vehicles will be available to Canadian customers. Pricing has not been announced yet, but it's safe to assume it will be near or past $100,000.
Share on Facebook