Tesla Cybertruck: This is it!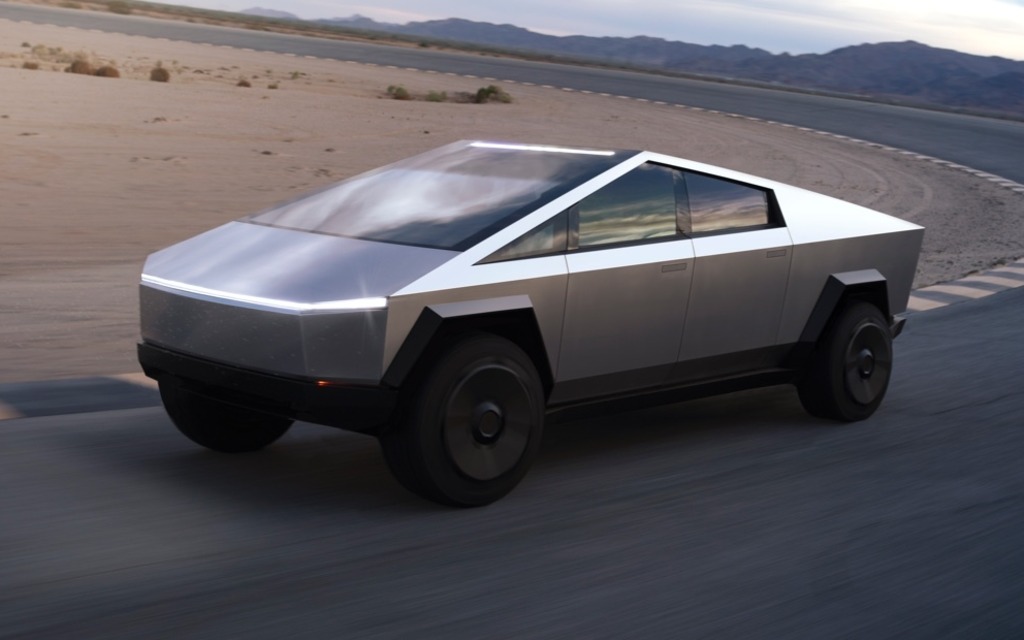 The world premiere of the highly anticipated Tesla Cybertruck, which took place last night in Los Angeles, did not disappoint. At least in terms of sheer entertainment.
Is it really "the biggest revolution in transportation and fashion?" That's debatable. "A pickup that looks nothing like all the others built over the past 100 years?" Totally!
Tesla CEO Elon Musk hit the stage to unveil the Cybertruck (that's the official name, in case you didn't realize) and after the initial shock caused by the polarizing, extremely futuristic design, we finally got to see what this electric pickup is made of and capable of.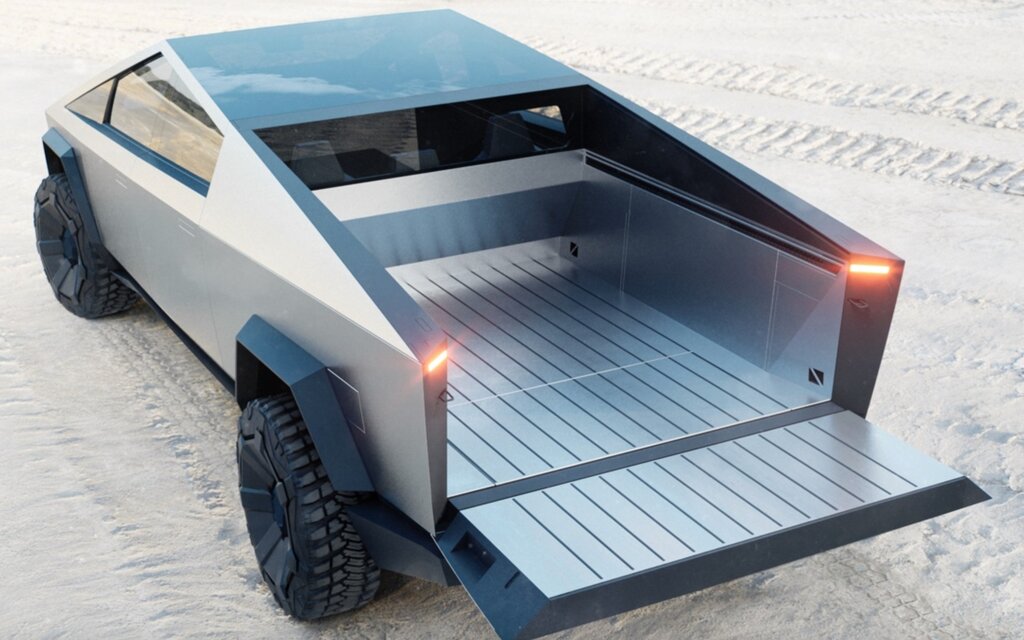 Standard 5.9 metres long, the Tesla Cybertruck boasts a six-passenger cabin and a body structure in ultra-high-resistance stainless steel (to prove how tough it is, a member of the crew slammed a sledgehammer into the door and it didn't leave a single mark). An adaptive air suspension underpins the vehicle, because Musk believes it is vital for a truck to be able to adjust to any load and terrain condition.
The cargo bed is 6.5 feet long and has a class-leading payload of 3,500 pounds. It features a telescopic tailgate that proved handy for loading the electric ATV also unveiled by Tesla during the night. As for maximum towing capacity, it is officially rated at 14,000 pounds—far from the 300,000 pounds Musk previously hinted at (of course), but still the best among light-duty full-size pickups.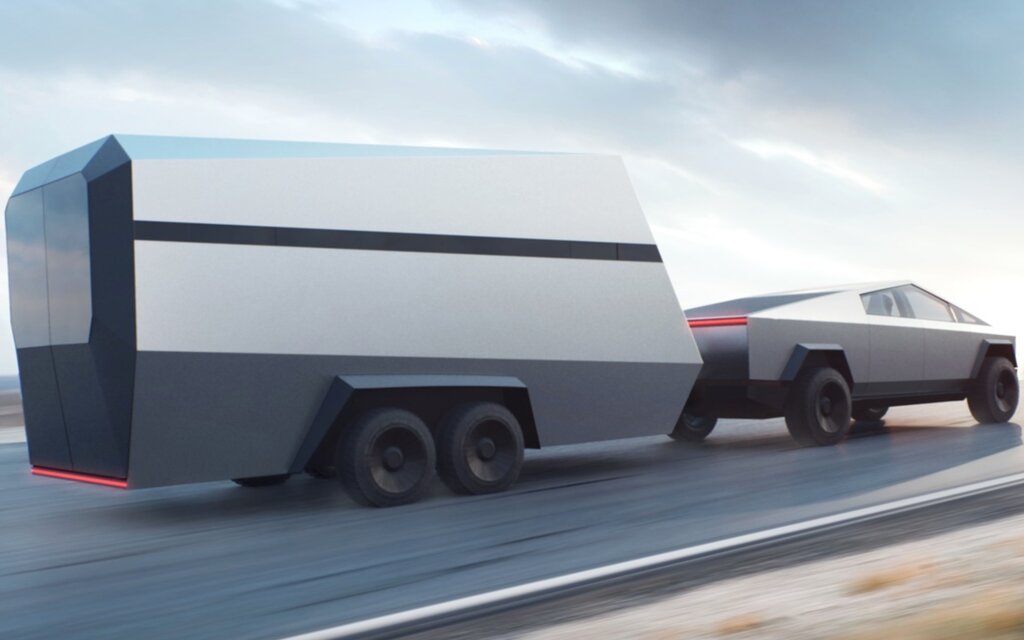 In fact, a highlight of the night was the presentation of a video showing a tug of war between a Ford F-150 and the Cybertruck. Guess who won?
Tesla also promised that its electric pickup would be faster than a base Porsche 911. Another video featured a drag race between the two and the Cybertruck pulled ahead. Its acceleration time from 0-60 mph (96 km/h) is 2.9 seconds!
Incidentally, three different configurations are available: Single motor with RWD, Dual motor with AWD and Tri Motor with AWD. Their range amounts to more than 400, 480 and 800 kilometres, respectively. Yeah. Fast charging is possible at a power level of up to 250 kilowatts.
Tesla's Autopilot is included as standard, naturally.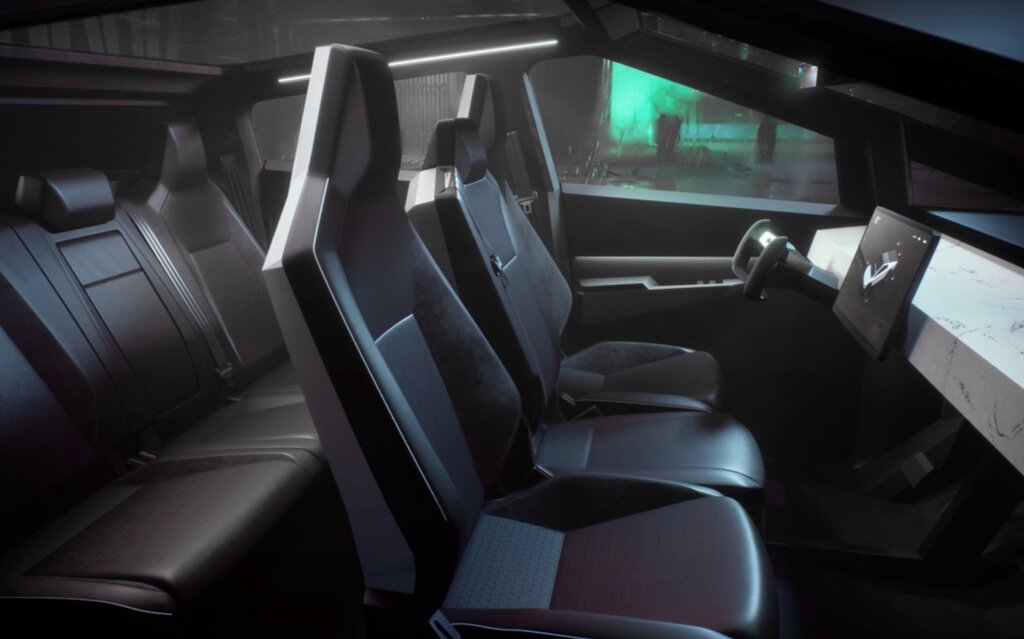 Finally, Musk sent the crowd into a frenzy by revealing the base price of the Tesla Cybertruck: $39,900 USD. The top-line model will cost $69,900 USD. Canadian prices have yet to be announced, but you can make a reservation now with a $150 deposit. Production will start in late 2021.
We'll have plenty of time in the coming days to compare the Cybertruck with the Rivian R1T… and wait for Ford to respond next year with its F-150 Electric!
Share on Facebook