Tesla Announces its Biggest Software Update Ever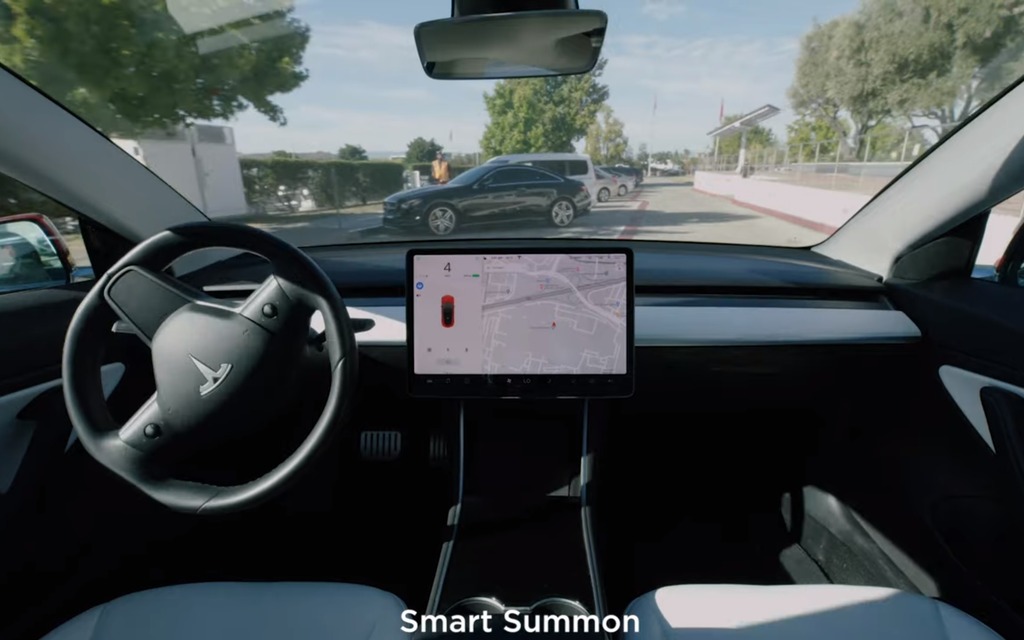 Tesla yesterday announced Software Version 10.0, its biggest software update ever. Once again, this is done over-the-air and the new entertainment, gaming, music and convenience features that are part of it should definitely get owners excited.
The most impressive addition has to be the valet-type functionality called "Smart Summon." Customers who have purchased Full Self-Driving Capability or Enhanced Autopilot can enable their car to navigate a parking lot and come to them or their destination of choice, as long as their car is within their line of sight.
Tesla says it's the perfect feature to use if you have an overflowing shopping cart or if you simply don't want to walk to your car through the rain, for example.
Are you a fan of Netflix or YouTube? With Software Version 10.0, you'll be able to connect the centre display in your Model S, Model X or Model 3 to your account to watch shows, movies and other content right from your car while parked. More global streaming and entertainment services are expected to be added over time.
Cuphead, a popular cartoon-style run-and-gun action game, is now available in the Tesla Arcade.
Additionally, all customers will have access to Tesla tutorial videos to learn more about their vehicle, while a new "Car-aoke" feature will turn road trips with friends into singing competitions. There's a massive library of music and song lyrics, with support for multiple languages.
Tesla is also expanding its music and audio platform to enable Spotify Premium account access in all supported markets, which was one of the most requested features from owners.
Furthermore, Tesla's navigation system has been updated with improved maps so that search results will be sorted based on distance to each destination, plus new "I'm Feeling Lucky" and "I'm Feeling Hungry" features that will lead you to a local restaurant or point of interest that's within your car's range.
One more thing: the Tesla app will now allow you to open and close your garage door via HomeLink, defrost your vehicle's cabin at the maximum temperature and remotely control your Model 3 and Model X windows.
Check out the video below to get a preview of Tesla'a Software Version 10.0:
Share on Facebook