GM's Ultium Technology Explained Simply by Its Engineers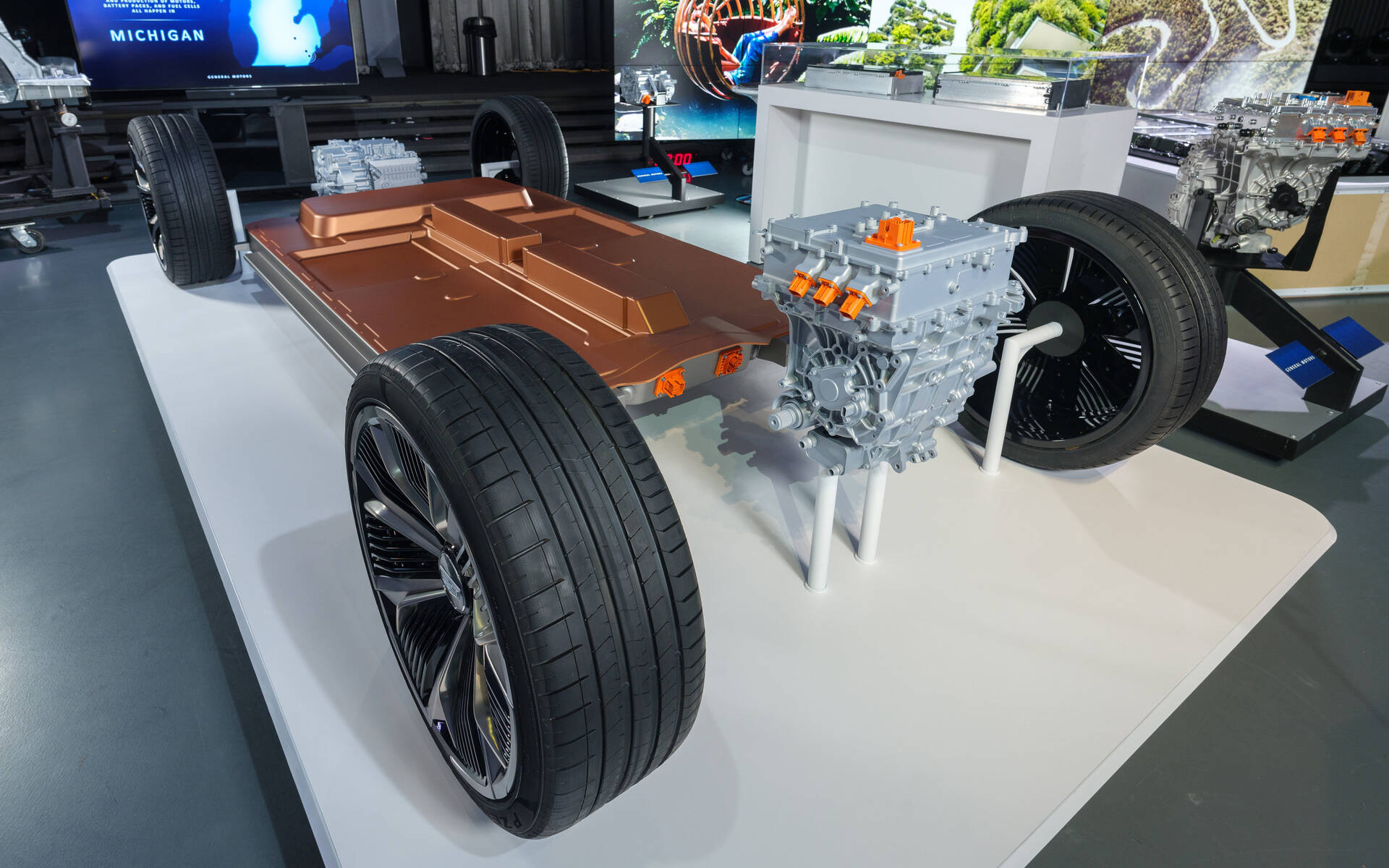 Back in March 2020, General Motors unveiled the fundamental basis for its next-generation electric vehicles, a technology called Ultium. What is it? Simply put, it's a modular EV platform and high-capacity battery that can be used for all sorts of applications.
Leading the way in Canada will be the 2023 Cadillac LYRIQ crossover, available in the fall of 2022 with reservations opening this September. It will be followed by the 2023 GMC Hummer EV, a fully electric reincarnation of the controversial American gas-guzzler.
Flexibility and Efficiency
In a recent presentation to the media including The Car Guide, Andy Oury, Engineering Technical Leader for Battery Packs, explained that the Ultium platform has the unique flexibility to use pouch cells stacked either vertically (for pickups and SUVs) or horizontally (for performance vehicles), optimizing battery energy storage and layout. It is paired with a family of five interchangeable drive units and three motors enabling various drivetrain configurations (FWD, RWD, AWD, performance AWD).
Most Ultium-powered EVs will have single-stack, 400-volt battery packs and up to 200 kW fast-charging capability while large vehicles like the Hummer EV will have dual-stack, 800-volt battery packs and 350 kW fast-charging capability.
The Ultium battery cells feature Nickel, Cobalt, Manganese Aluminum (NCMA) chemistry, which was designed to reduce the cobalt content by more than 70 percent. Compared to a Chevrolet Bolt EV, which relies on an LG Chem battery, GM engineers managed to reduce the weight of the battery pack by 25 percent and the number of internal connections by 55 percent. The cells also have 60 percent more capacity.
Fiona Meyer-Teruel, Battery Electronics and Communications Systems Lead, insisted on the fact that GM will be the first automaker to use an almost completely wireless battery management system (up to 90 percent fewer wires and connectors) for production EVs. This can help extend charging range by creating lighter vehicles overall and opening extra room for more batteries. And with expanded over-the-air update capability, the system could even be upgraded over time with new software-based features.
So, how much range are we talking about? Ultium batteries rated at up to 200 kWh could allow drivers to travel as far as 725 kilometres on a full charge based on GM's latest estimations. Base versions will achieve closer to 400 kilometres of range. Meanwhile, expect 0-100 km/h acceleration times as low as three seconds.
Reuse and Recycling
As pointed out by Pablo Valencia Jr., Senior Manager of Battery Lifecyle and Charging Infrastructure, GM's Ultium batteries feature a modular design making them easier to reuse or recycle than current EV battery designs.
Speaking of which, a newly announced partnership with Li-Cycle—which has facilities in Ontario—will make it possible to recycle up to 100 percent of the material scrap from battery cell manufacturing including cobalt, nickel, lithium, graphite, copper, manganese and aluminum. The hydrometallurgical process through which these battery materials will be recycled emits 30 percent less greenhouse gases than traditional processes.
Ontario is also home to GM's cold-weather proving grounds. Click on the link to see how vehicles are being put to the test including EVs.
Share on Facebook