Here's How GM Puts Vehicles Through Cold-weather Testing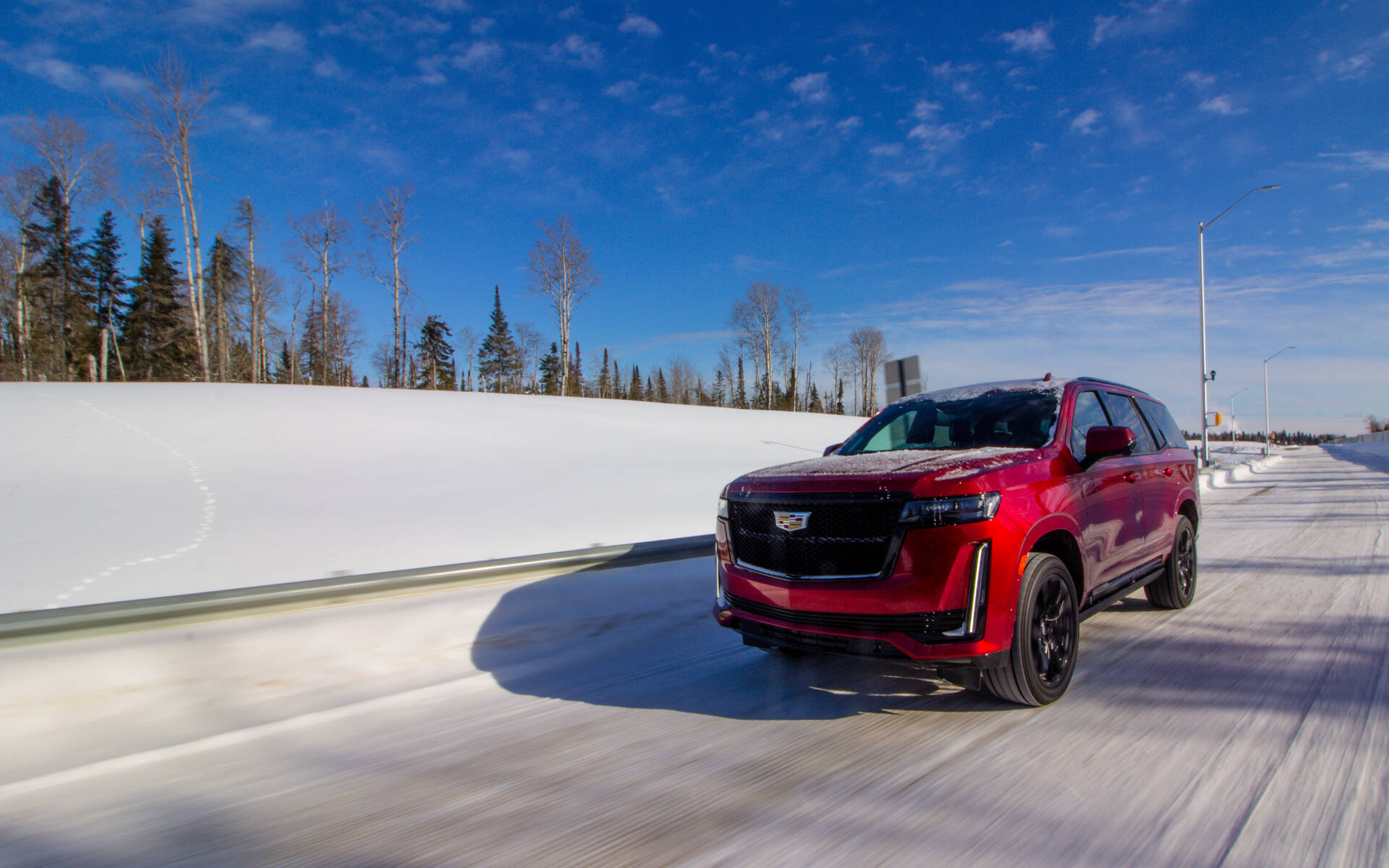 General Motors invited The Car Guide to a virtual presentation of its cold-weather proving grounds in Kapuskasing, Ontario.
The 242-acre facility is nearly 50 years old—it opened in 1973, more than 30 years after the automaker started testing military vehicles for the government in the middle of World War II. There's no shortage of expertise there.
Brrr…
Kapuskasing, which is roughly the same latitude as Winnipeg, knows a thing or two about the cold. Temperatures often drop to -35 degrees Celsius in winter—sometimes -45 degrees, exactly like the 30 cold cells across the site which recreate frigid weather.
"It's the kind of temperatures where exposed skin starts to lose sensitivity as soon as you step outside," explains Engineering Test Leader Connor Sutton. We put our vehicles to the test in more extreme conditions than what most Canadians normally face to make sure they will reliably meet their expectations once on the road."
Rigorous Program
Did you know that around 95 percent of all GM North American vehicles must complete cold-weather exposure testing in Kapuskasing as part of their overall quality and durability requirement? The rest are tested at the Automotive Center of Excellence (ACE) climactic wind tunnel at Ontario Tech University in Oshawa.
The facility operates two lines for testing. The Cold Weather Vehicle Line focuses on early cold-weather development tests, testing anywhere from 150-250 vehicles annually on a 3.6-kilometre, snow-covered track, while the Cold Weather Exposure Line runs the cold-weather exposure test, testing about 30 vehicles annually.
For each vehicle, the program runs for a solid 12 weeks, with tests being conducted at different times during the day and night, seven days a week. You can imagine the many thousands of kilometres vehicles cover in Kapuskasing.
The tests help engineers fine-tune the mechanical, technical and dynamic aspects of the chassis, but also validate the performance of the battery (obviously), electrical system, HVAC system, heated seats, and more.
"We can quickly identify issues related to cold temperatures, find solutions to improve cold-weather performance and durability, and adjust vehicle settings and parameters in the best possible way," says Operations Leader Matthew Adams.
Crucial for EVs
As mentioned above, the Kapuskasing Proving Grounds performs tests on absolutely all types of vehicles, from large SUVs like the Cadillac Escalade to small EVs like the Chevrolet Bolt EV and all-new Bolt EUV.
There's a dedicated battery lab and facility for conditioning batteries and testing in extreme cold weather, including high-voltage EV batteries. Specially trained drivers put EVs through their paces and assess range and charging using various power sources. Incidentally, Kapuskasing's EV charging infrastructure alone can pull over 2.5 megawatts of electricity—enough to power 1,500 typical homes!
As you know, GM has a pretty bold plan when it comes to electrification. The next generation of EVs, powered by the Ultium technology offering up to 725 kilometres of range, looks quite promising. Led by the GMC Hummer EV and Cadillac LYRIQ, these models will hit Canadian roads within the next two years and be ready to work hard 365 days a year.
Share on Facebook