Hyundai IONIQ 5 Teased Before World Premiere in February
Hyundai has just posted the first official pictures of its upcoming IONIQ 5 electric crossover, which is the production version of the slick Hyundai 45 concept introduced in Frankfurt in September 2019.
IONIQ is the automaker's new sub-brand for dedicated battery-electric vehicles and the 5 will be the first member. Different from the current Hyundai IONIQ, it rides on an all-new Electric-Global Modular Platform (E-GMP) that was unveiled recently and will underpin several more EVs in the future.
The dark images released by Hyundai show that the IONIQ 5 pretty much retains the highly angular silhouette of the concept. The rectangular headlights and taillights with a 'Parametric Pixels' signature are another distinctive element.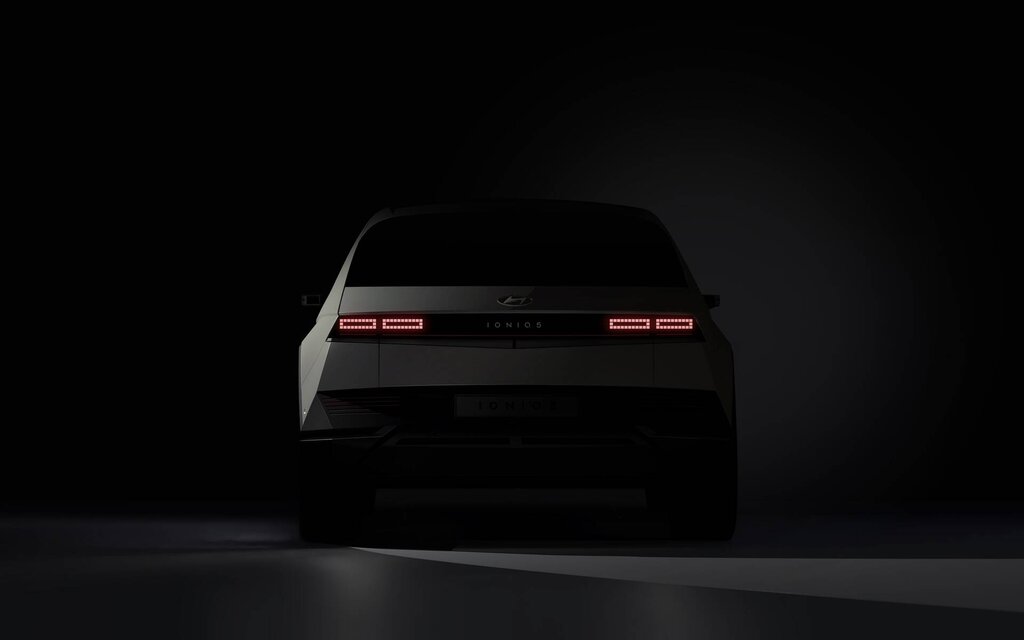 The IONIQ 5 is also the first Hyundai vehicle to feature a clamshell hood that spans the entire width of the car, thus minimizing panel gaps and creating a clean overall look. And check out the side mirrors: their extremely small size seems to indicate that they've been replaced with cameras linked to displays inside the vehicle, which is unprecedented on a production car.
Great news, the spectacular 20-inch wheels first introduced on the concept are carried over. They alone will attract a fair share of customers. Hyundai doesn't say whether other wheel designs and sizes will be available, mind you.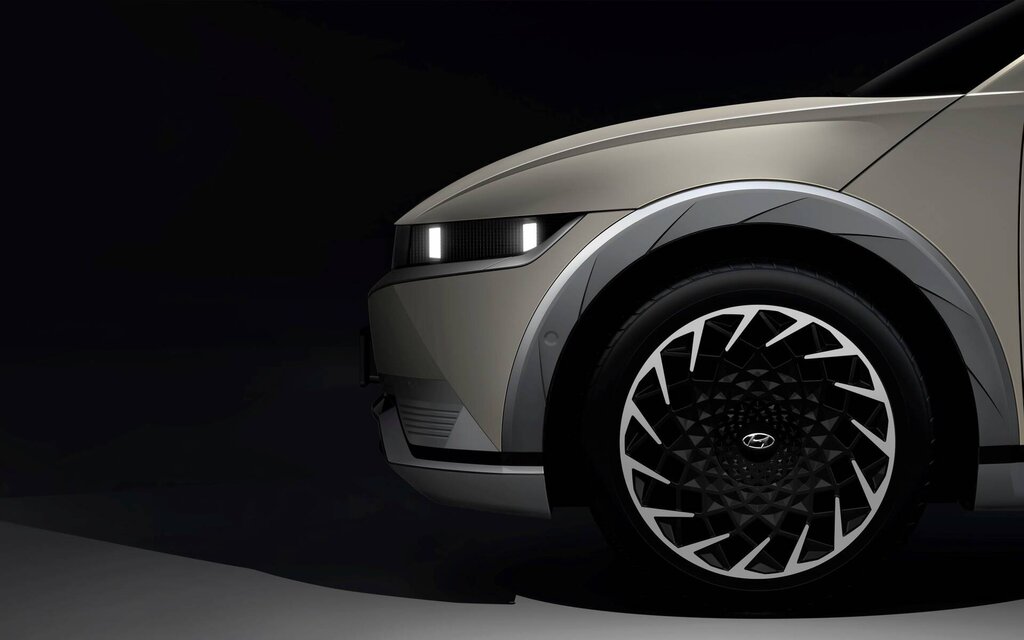 Furthermore, it appears the IONIQ 5 can be used as a 3.5-kW generator to run a variety of power devices (110/220V), which sounds promising for camping trips and tailgate parties. And when it comes to charging the vehicle, Hyundai claims that five minutes will give you close to 100 kilometres of range.
The world premiere of the Hyundai IONIQ 5 will take place virtually sometime in February, so don't miss it. We'll have comprehensive coverage right here on The Car Guide.
Share on Facebook