February is Going to be Loaded With New Model Debuts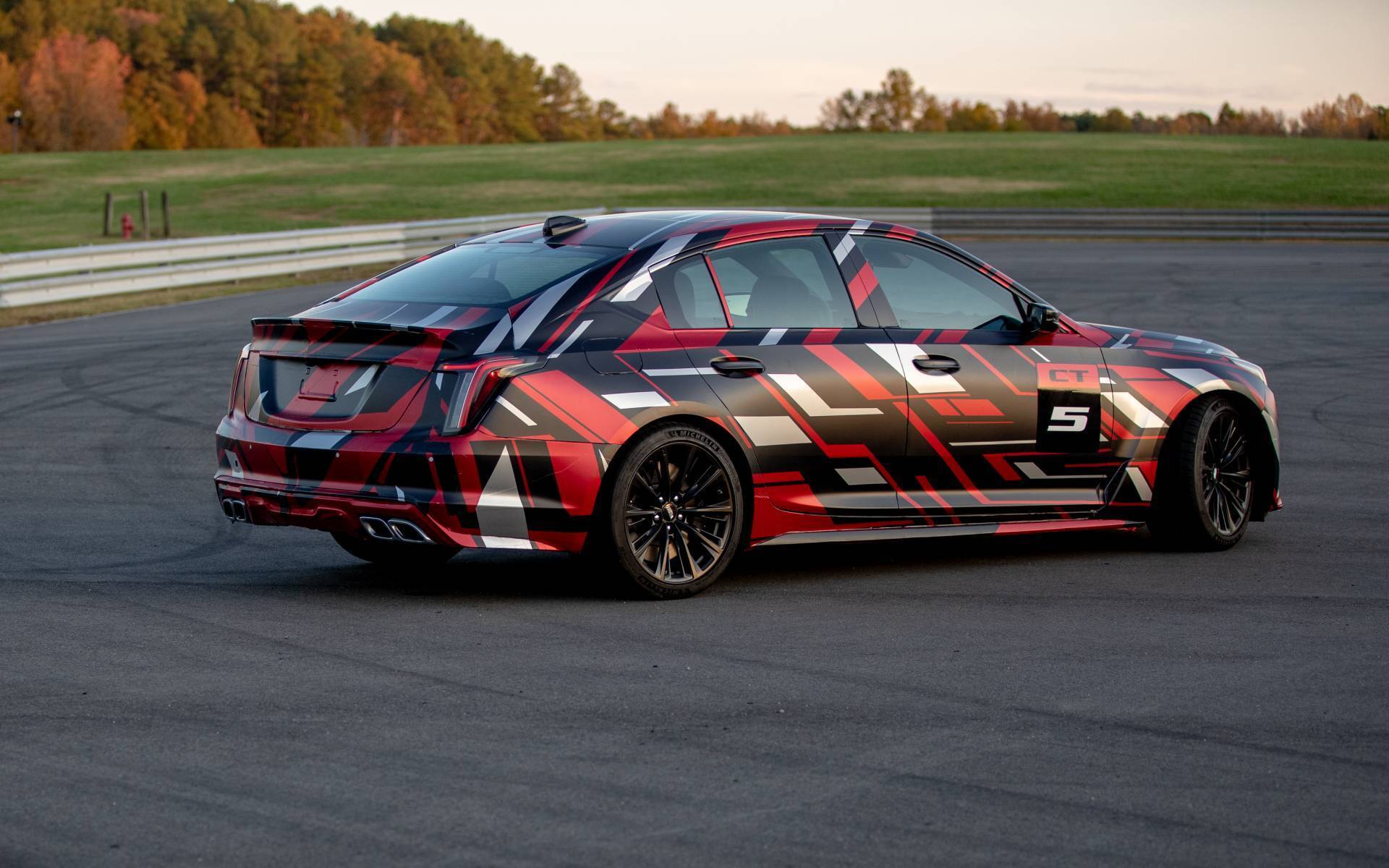 After it was forced to shut down during the first wave of COVID-19, the auto industry rebounded in the fall of 2020, and it looks like the second wave is having little effect. Driven by increased demand for pickups, SUVs and electric vehicles, automakers are busy preparing an onslaught of new models.
In fact, next month is going to be packed. Below is an overview of all the vehicles that have been confirmed or rumoured to debut in February.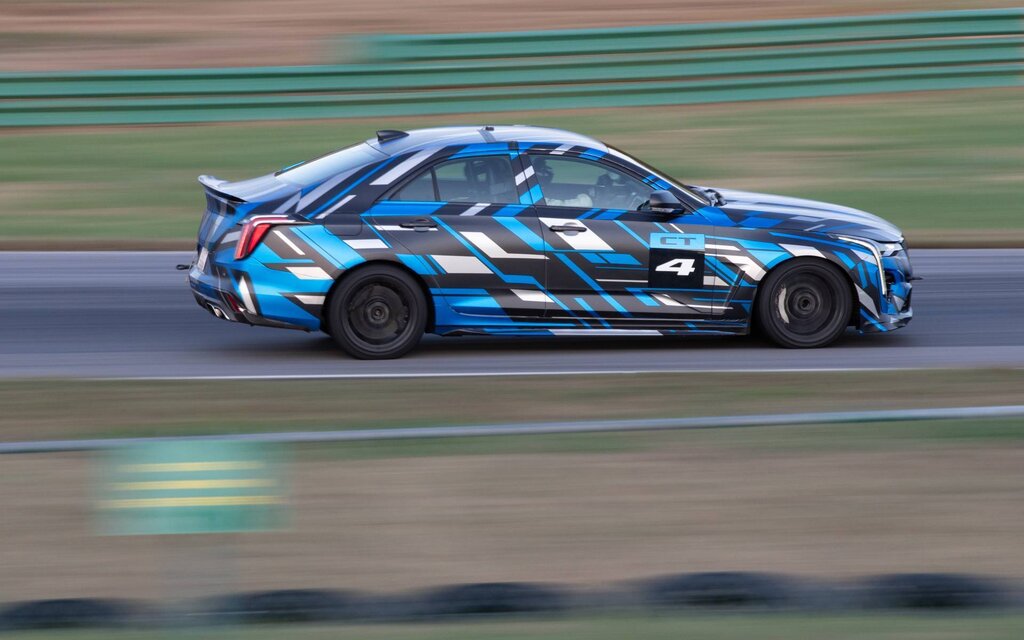 Cadillac CT4-V Blackwing and CT5-V Blackwing
On the first day of the month, we'll see Cadillac's new high-performance sports sedans, which will go on sale this summer as 2022 models. The CT4-V Blackwing and CT5-V Blackwing will feature numerous 3D-printed components and a standard six-speed manual gearbox. Powertrain details remain vague, but you should know that prototypes have recorded faster lap times at the Virginia International Raceway than the almighty ATS-V (464 hp) and CTS-V (640 hp). That sounds exciting enough!
Ford F-150 Raptor
Less than a year after the introduction of the fourteenth-generation F-150, Ford will present the latest Raptor on February 3 during a presentation which The Car Guide will attend. Everyone wants to know how this truck will strike back at the new Hellcat-powered Ram 1500 TRX producing 702 horsepower. Some rumours had the Mustang Shelby GT500's 5.2-litre V8 going under the hood, but it looks like the 3.5-litre H.O. EcoBoost V6 will be back. Could Ford offer two engine choices? Our fingers are crossed!
Nissan Frontier and Pathfinder
Nissan's current midsize pickup and three-row SUV are some of the oldest models in the industry, so a new generation can't come soon enough. Both the Frontier and Pathfinder will face stiff competition in their respective segments as new, award-winning rivals have taken the lead. They will debut at the same time on February 4.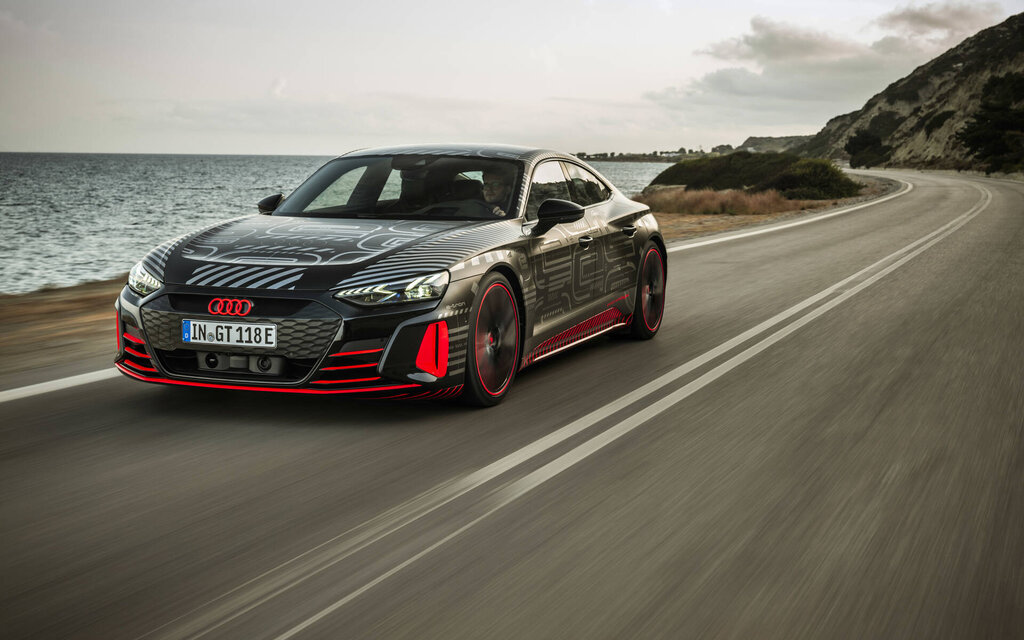 Audi e-tron GT
Five days later, on February 9, a highly anticipated electric car will be unveiled in production form. Sharing a number of components with the Porsche Taycan, the Audi e-tron GT (if that's the name Audi sticks with) has been announced with 0-100 km/h acceleration in less than 3.5 seconds, though expect it to be more about grand touring comfort than all-world performance.  By the way, production has already started to meet future demand.
Chevrolet Bolt EV and Bolt EUV
Chevrolet has a double gift for Valentine's Day. The redesigned Bolt EV will feature a slightly sportier look, a more modern interior with increased seat comfort and a few other enhancements. Meanwhile, the Bolt EUV will be a tad larger with an extended wheelbase resulting in extra passenger room. Versatility will be better, too. This model will become the first non-Cadillac vehicle to offer Super Cruise semi-autonomous driving technology. Both will enter production this summer as 2022 models.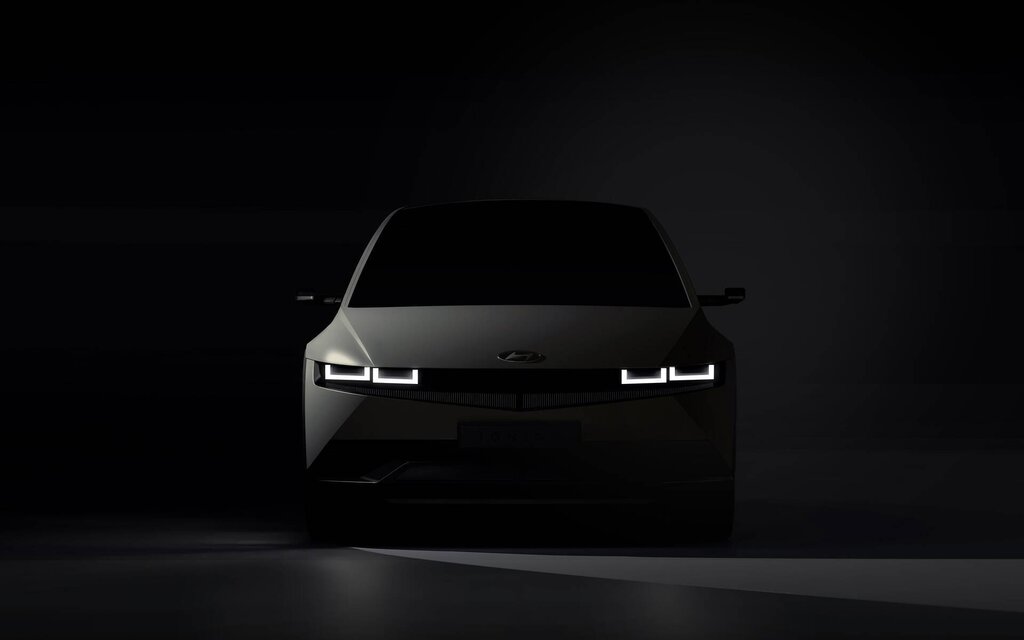 Hyundai IONIQ 5
The exact date remains to be confirmed, but next month will mark the debut of the IONIQ 5 electric crossover inspired by the Hyundai 45 concept and based on an all-new Electric-Global Modular Platform (E-GMP) that was unveiled recently. Styling will be quite futuristic, and Hyundai hinted the vehicle could be used as a 3.5-kW generator to run a variety of power devices (110/220V).
Sister company Kia will introduce a new dedicated electric crossover of its own in the first quarter of 2021. Will it be in February or March? Stay tuned.
GMC Hummer EV SUV
Caught during a virtual presentation by General Motors a few weeks ago, the SUV variant of the new GMC Hummer EV is set to appear in a commercial that will air during the Super Bowl on February 7 (just like the pickup did last year). Dealers have reportedly told Detroit Free Press that an official debut will take place later in the month.
Keep following The Car Guide for all the latest on these new models and many more to come.
Share on Facebook