2022 Hyundai Tucson Debuts With Bold Styling, Two Hybrid Variants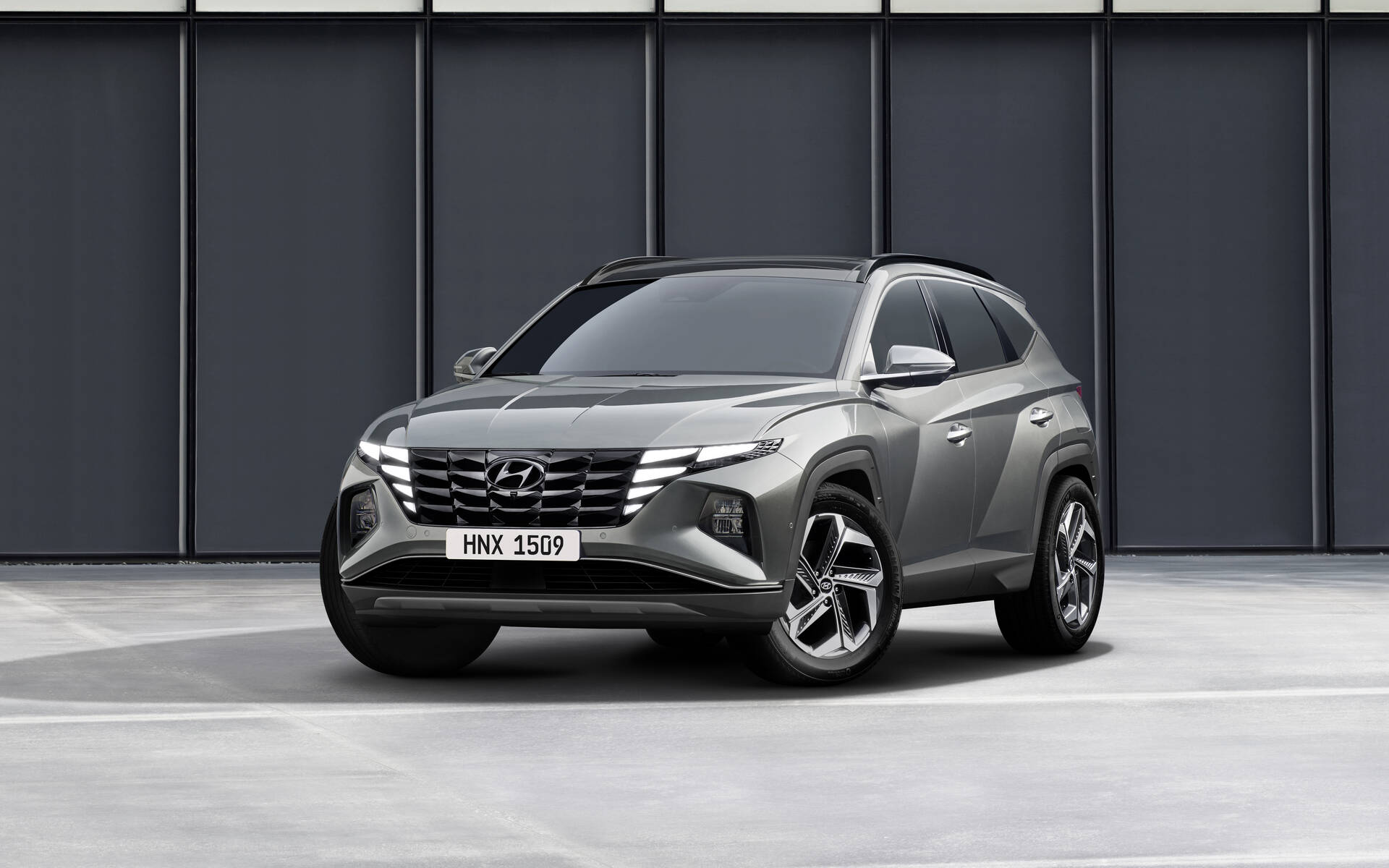 With a little more than 7 million units sold around the world since its debut back in 2004, the Hyundai Tucson is a critical product for the Korean automaker.
As a direct rival of the Honda CR-V, Toyota RAV4, Nissan Rogue and other compact SUVs, the Tucson is adopting a completely new look and formula for 2022. The official reveal that took place hours ago is extremely promising.
The fourth-generation Tucson is a clear departure from the outgoing model as Hyundai wants to stand out with bold styling in a hotly contested market segment. Whether you like the new design or not, you have to admit that the vehicle looks unlike any other on the road right now.
The body is an intricate sculpture with numerous lines that all seem to meet at the front doors. The unique grille and daytime running lights appear to form a single unit, the latter revealing themselves only when illuminated. In the rear, the taillights are quite striking and actually remind us a little bit of those on the Ford Mustang.
Of course, the interior of the 2022 Hyundai Tucson has been extensively revised, as well. The broad ridge of the dashboard blends consistently with the doors, wrapping around front occupants like a deep gorge. The standard eight-inch (optional 10.25-inch) centre display is part of a super-modern interface, though we fear that eliminating physical buttons will make the infotainment system less intuitive. The good news is that customers will be able to connect two phones simultaneously—a feature that's starting to become a must in today's vehicles.
In front of the driver is another 10.25-inch digital display that's light-years ahead of the current instruments. Hyundai is also talking about significantly improved build quality and material selection, plus ambient mood lighting that's adjustable to 64 colours in 10 levels of brightness.
On a practical note, cargo capacity in the trunk amounts to 1,076 litres, which makes the new Tucson one of the segment leaders in that department. Meanwhile, the climate system monitors air quality in the vehicle and purifies the air. It indicates real-time air pollution levels on the Dual Automatic Temperature Control display window using the fine dust detection sensor.
Conventional and Hybrid Powertrains
The 2022 Hyundai Tucson will come standard with a naturally aspirated 2.5-litre four-cylinder engine rated at 190 horsepower and 182 pound-feet of torque. An eight-speed automatic transmission will handle shifting.
The real surprise under the hood is the available hybrid powertrain that combines a turbocharged 1.6-litre engine with an electric motor. A plug-in hybrid variant is also coming. Information is limited at this point, but expect the system to deliver a total of 261 horsepower and 258 pound-feet of torque.
Hyundai has applied its first-in-class E-Handling technology to the hybrid models to help improve steering response and directional stability when cornering or in adverse driving conditions. Safety content is more generous and advanced than ever. We just don't know yet which features will come standard and which ones will be optional.
Oh, and one more important thing we must tell you: a sportier N Line model with extra muscle will be launched at a later date.
The new Hyundai Tucson goes on sale in South Korea this month as a 2021 model. It will land in Canada and other global markets as a 2022 model starting from the first half of next year.
Share on Facebook