Please Make the Next-gen Hyundai Tucson Look Like This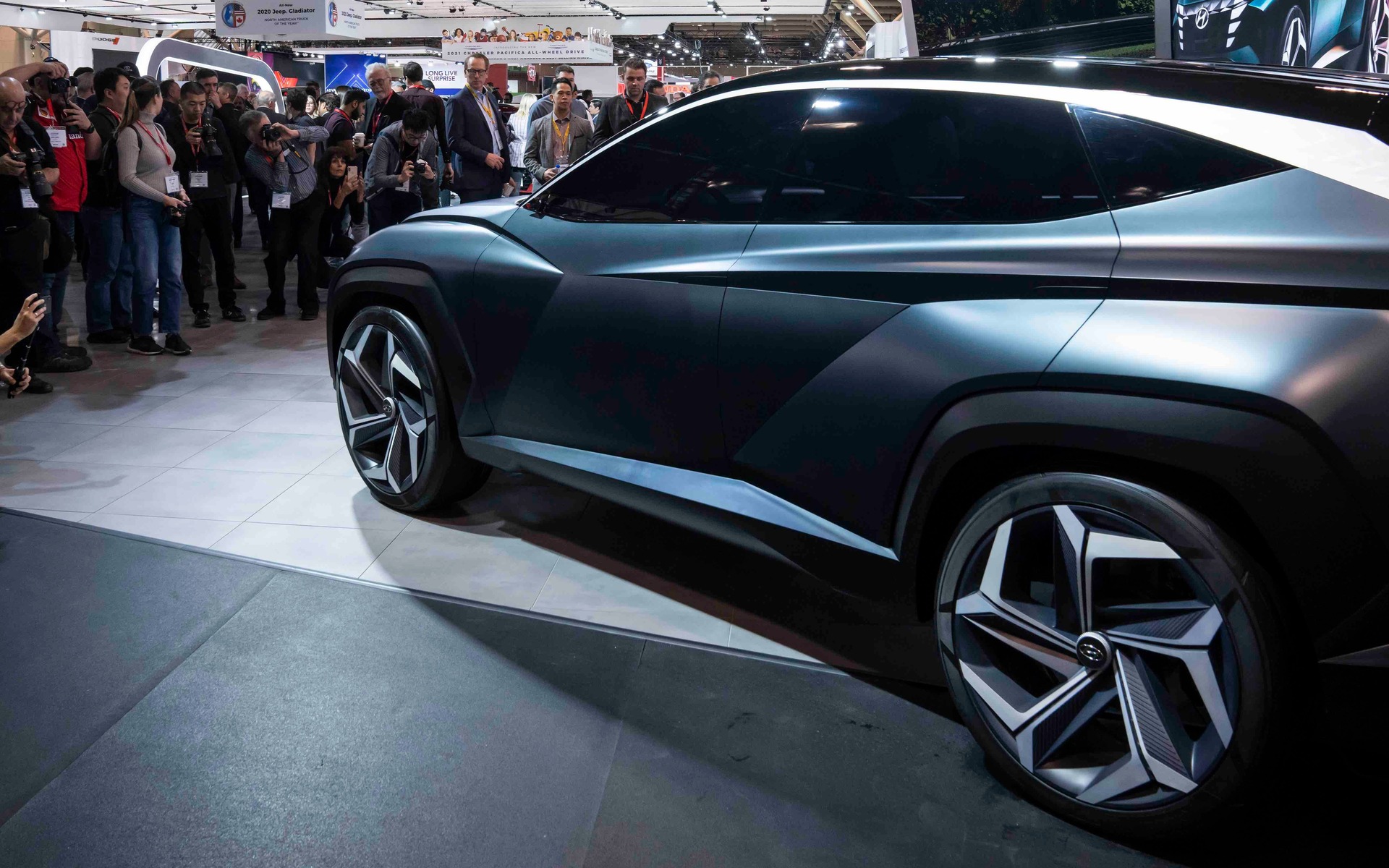 At the 2020 Canadian International Auto Show in Toronto, Hyundai presented the Vision T plug-in hybrid SUV concept, which we first saw in a world premiere back in November.
It's easy to imagine this vehicle as a preview of the next-generation Hyundai Tucson, which will debut later this year as a 2021 model.
Remember, Hyundai's global vice president of design SangYup Lee told journalists last spring that "the whole world will freak out" over the new Tucson.
Will it actually offer a plug-in hybrid powertrain like the Vision T? That would be sweet, particularly with the new Toyota RAV4 Prime going on sale this summer. And let's not forget about the Ford Escape PHEV. Sadly, we don't have any technical details about the concept.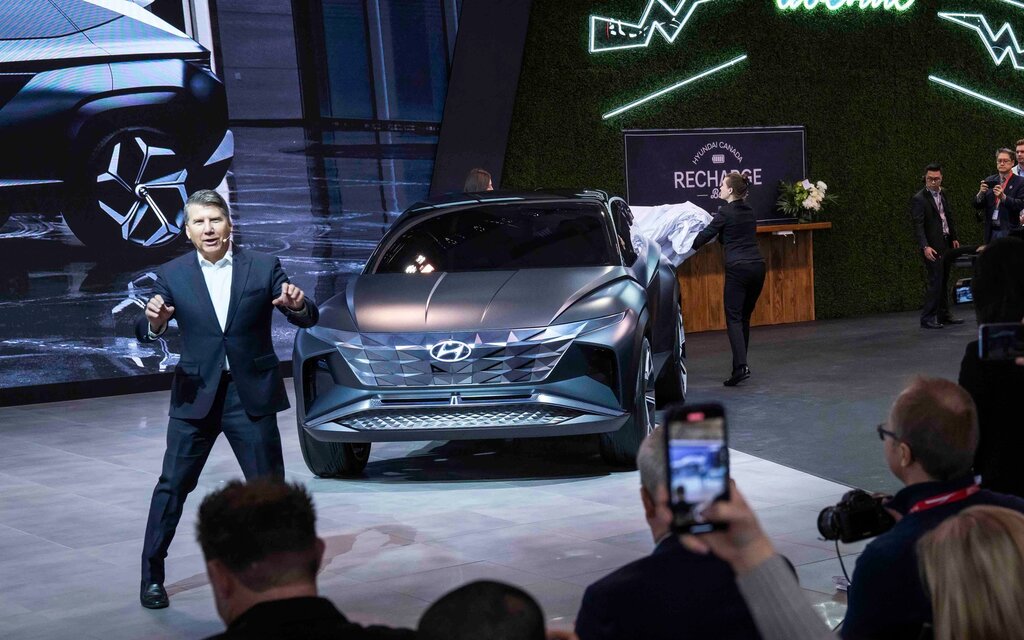 Measuring 4.6 metres long and 2.0 metres wide, the Vision T is just a little bit bigger than the current Tucson and embodies a new interpretation of Hyundai's "Sensuous Sportiness" design language. It's described as a vision of future urban SUVs coming from the Korean brand.
The extremely dynamic profile evokes speed, while the long wheelbase, oversized satin chrome wheels and short overhangs convey stability and a rugged character. The perfectly integrated headlights are reminiscent of past concepts like the Le Fil Rouge and Grandeur.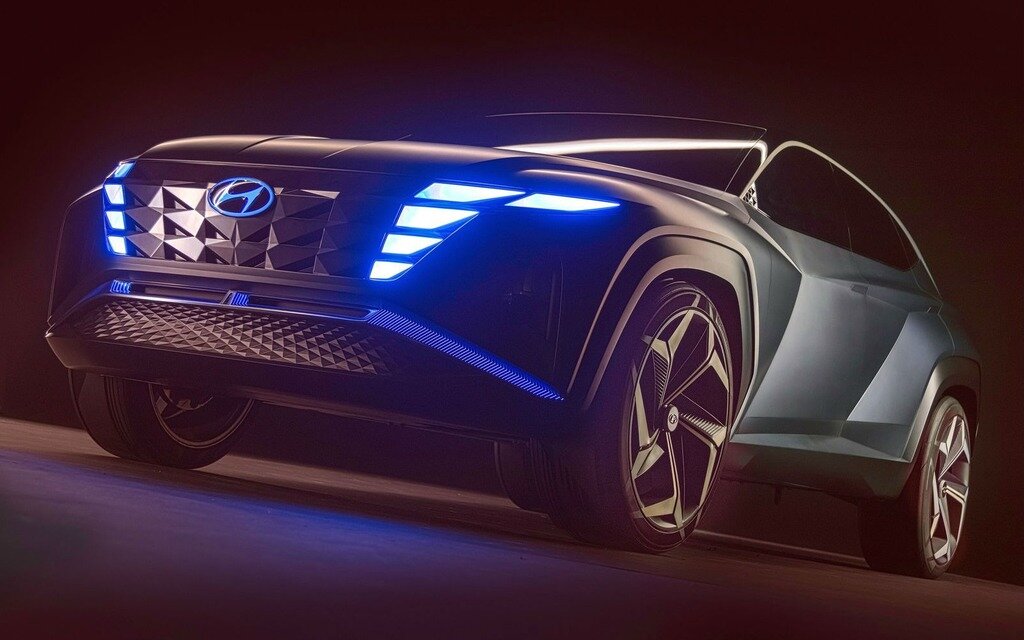 Another captivating feature is the so-called "Parametric Air Shutter" grille. When stationary, the grille is closed and static. Once in motion, each individual cell of the grille continues to move in a prescribed sequence, creating a truly dynamic forward demeanour and controlling airflow to the powertrain.
What's more, the logos are illuminated and turn on or off in a predetermined sequence along with the lighting elements.
Keep following us in order to stay up to date on the new 2021 Hyundai Tucson!
Share on Facebook