All-new Mk8 Volkswagen Golf is Officially Revealed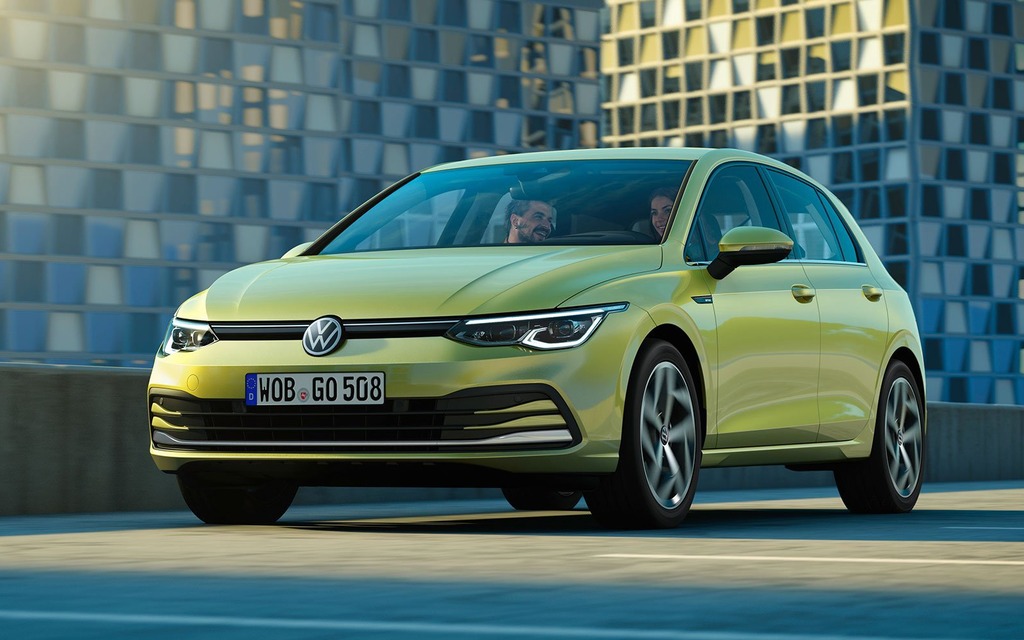 This is it: the redesigned, eighth-generation Volkswagen Golf made its global debut today during a special event in Wolfsburg, Germany.
As we saw on the pictures that started to hit the web in recent weeks, the exterior design is a subtle evolution from the previous Golf.
However, some of the details have changed quite a bit. The front grille is thinner and decorated with the new Volkswagen logo, the newly styled headlights are much more modern and the full-width opening in the lower bumper has a different look. There will also be variations between models.
Naturally, the wheels are new, as well. Same thing for the taillights and rear bumper. Overall, VW designers did just enough to mark a successful transition from the old Golf.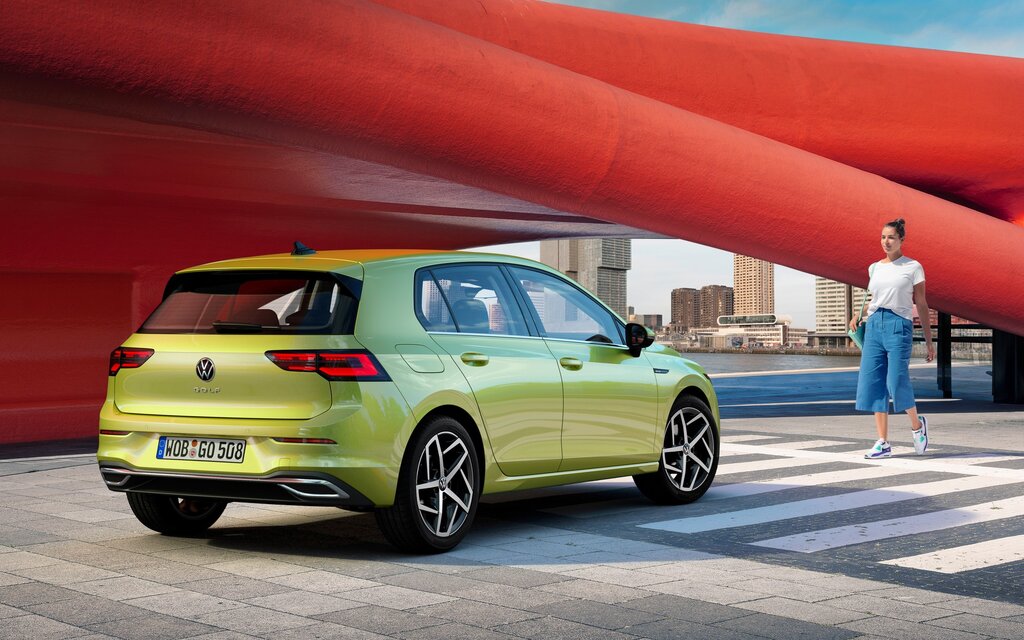 The biggest changes can be found inside. The dashboard has a very horizontal layout and only a handful of physical buttons. Almost all controls and instruments are concentrated on the digital display behind the steering wheel, the small control panel on the left and the large touchscreen on the right. The latter is powered by Volkswagen's next-generation infotainment system. A head-up display is available, too.
Let's move over to the centre console, which offers improved storage in part thanks to the tiny and space-saving new selector for the automatic transmission. The Golf will also continue to offer a manual gearbox, as evidenced by another picture released by the company. Does that make you happy? We are!
Other interior highlights include redesigned and more comfortable seats, a flat-bottom steering wheel, customizable ambient lighting, assisted driving technology and online-based functions and services like We Connect.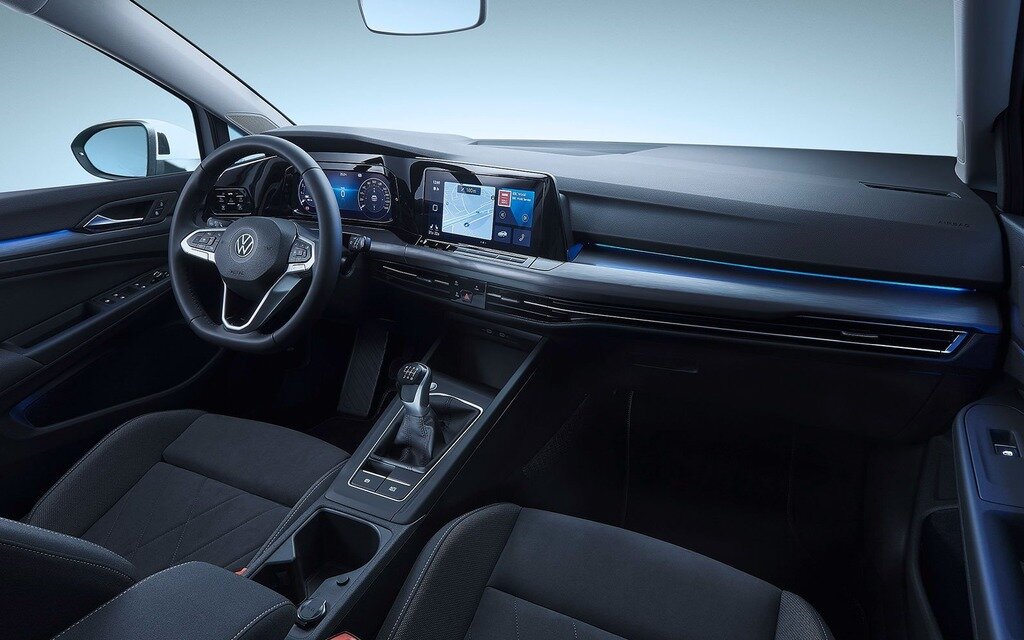 On the road, Golf drivers will be able to choose between Eco, Comfort and Sport modes, plus an Individual mode allowing separate adjustment of the various systems.
Globally, three 48-volt mild hybrid variants and two plug-in hybrids with a 13-kWh battery (up to 60 km of range based on the WLTP cycle) will be available. The 147-horsepower four-cylinder gasoline engine we already know will return, but the automaker failed to provide any information about the GTI and Golf R powertrains.
There won't be another e-Golf since Volkswagen will sell a new generation of electric vehicles starting next year. The first one coming to North America will be a crossover based on the ID. CROZZ concept.
The 2021 Volkswagen Golf should go on sale in Canada in the second half of 2020. By then we'll know all about the technical specs and equipment details for our market.
Share on Facebook